Great shopping experience in the Mall of Switzerland in Ebikon, 10 minutes away from Lucerne.
Text and pictures by Marc Gottwald
Mall of Switzerland Ebikon
The Mall of Switzerland Ebikon is a huge shopping center which has a size of more than 65'000m2 and is one of the most popular besides the Glatt Center. It was mainly built with money from Abu Dhabi (sovereign wealth fund), with a total of 450 million francs invested. The site previously belonged to the Schindler company, which manufactures escalators and lifts.
You can find the Mall in the Ebisquare Street 1, in the municipality of Ebikon and is very close from "Lucerne Switzerland". The construction of the building started in 2013 and was completed in November 2017.
It features more than 80 shops spread on the three floors and a total of 17 restaurants (Date: November 20). There are also enough seats to relax. But the Mall is not only a "shopping center", but there are also many recreational activities to do like for example indoor surfing, watching a movie in the cinema, doing sports in the fitness, or relaxing in the wellness center. Let's have a look in more detail what the "Mall of Switzerland" is offering.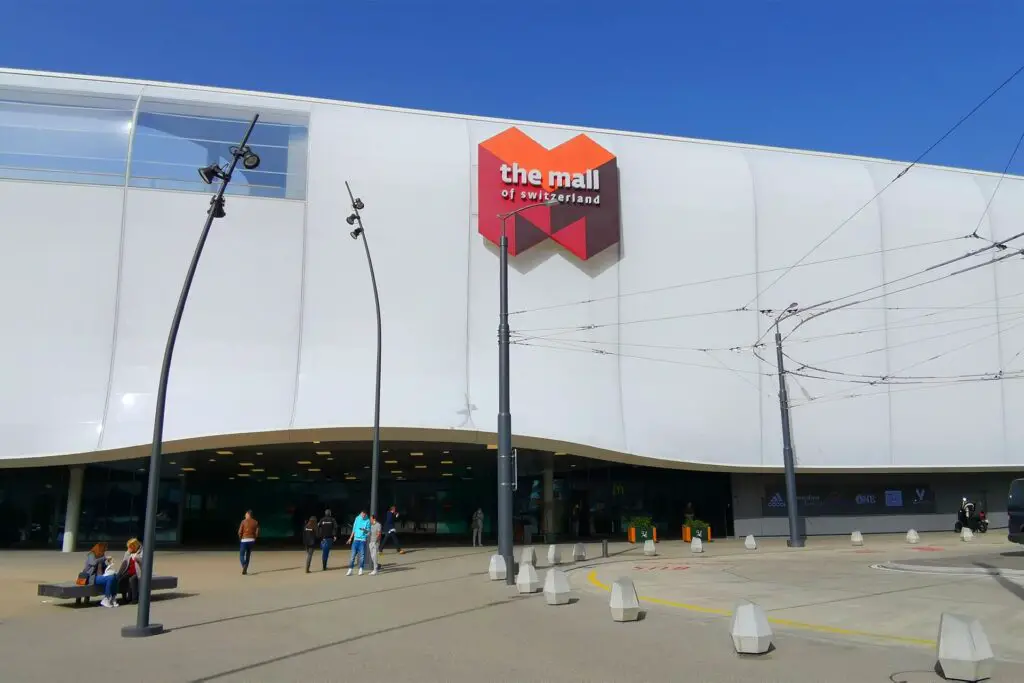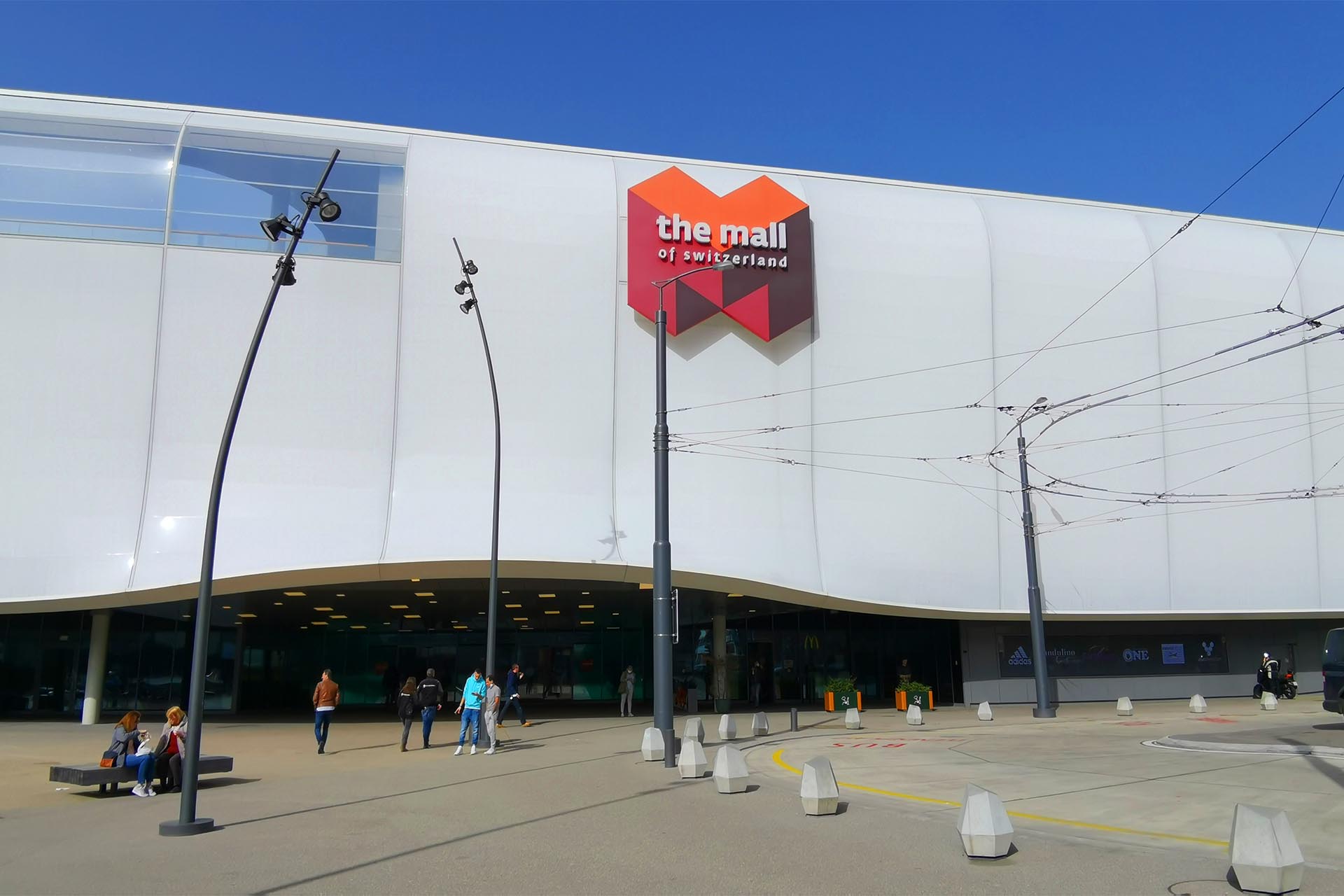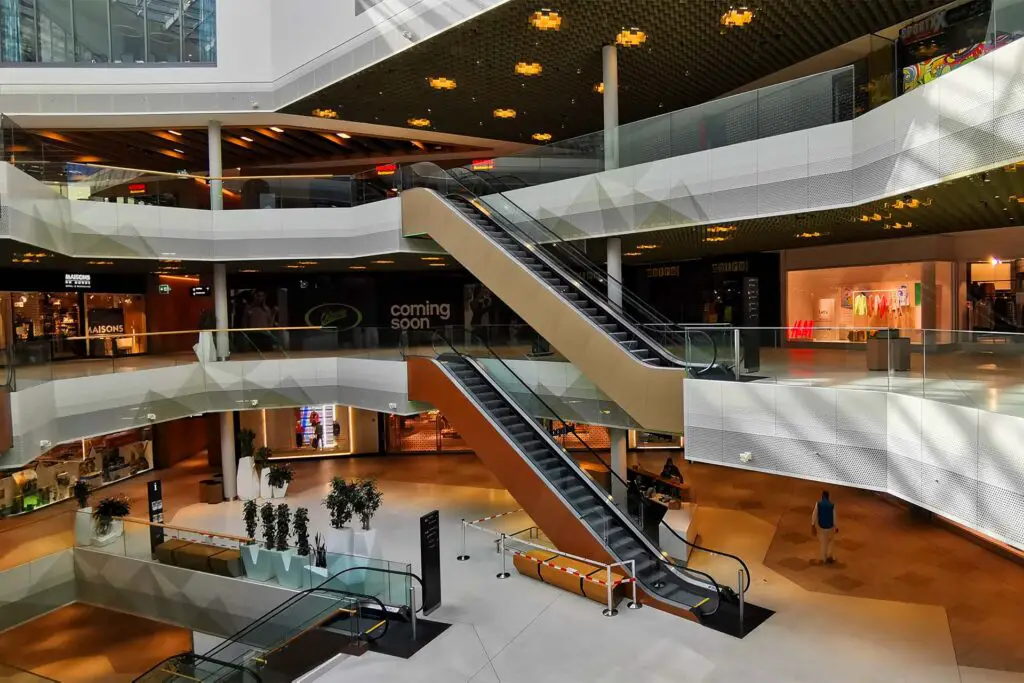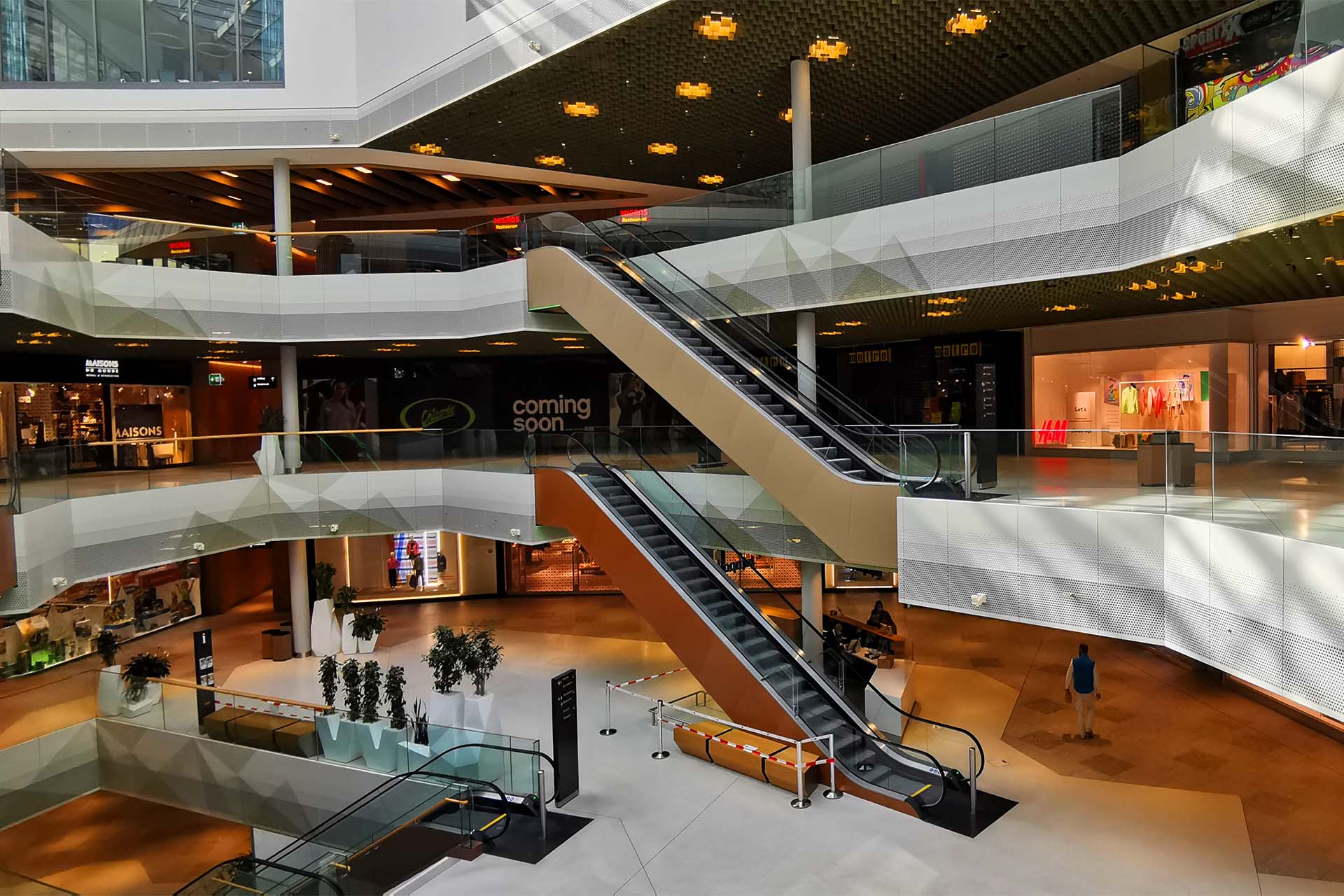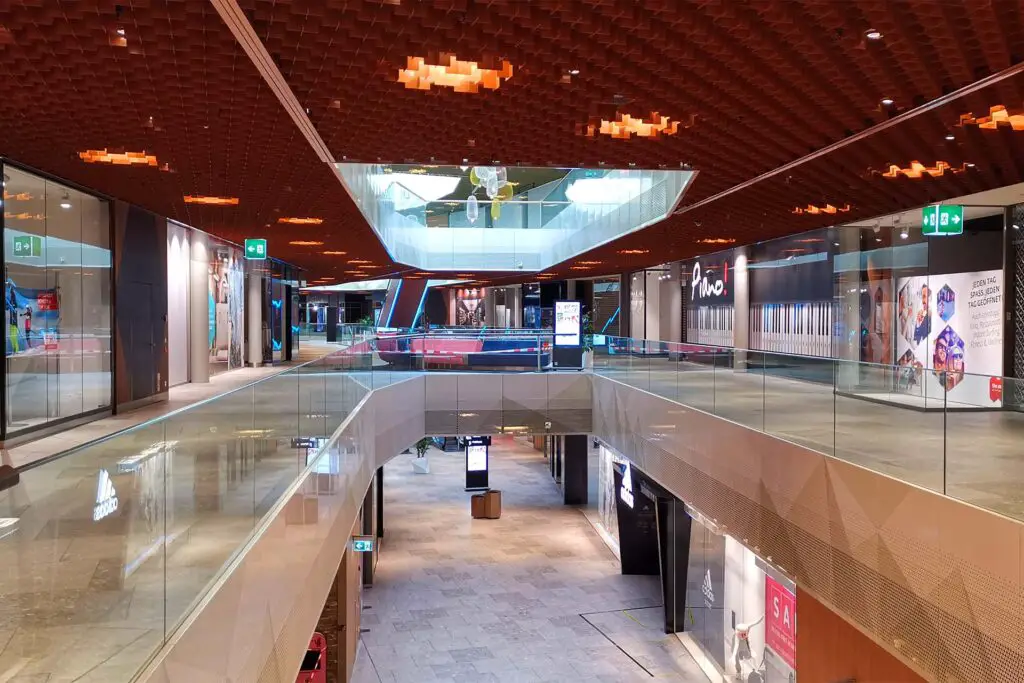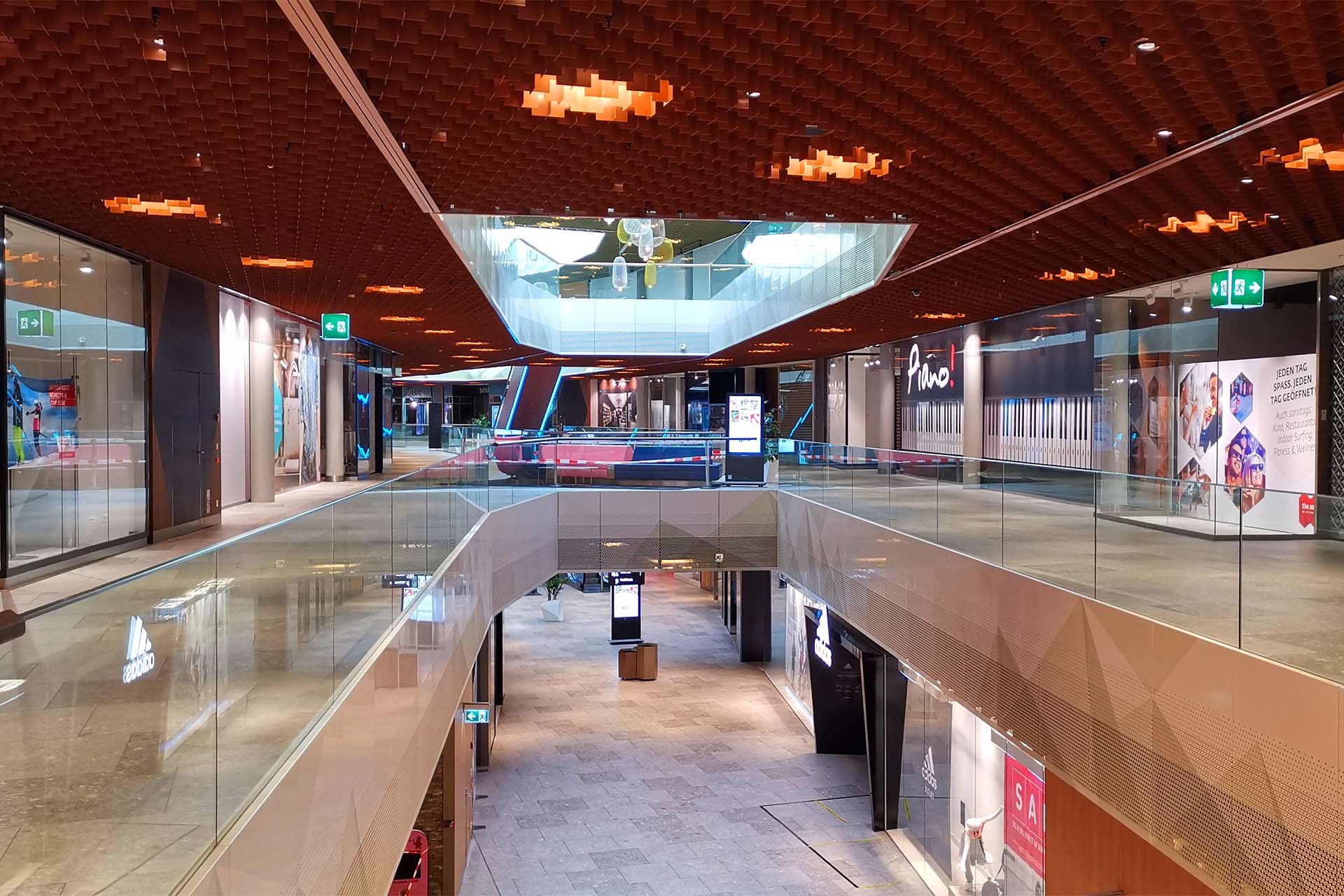 Restaurants in the Mall of Switzerland 
Besides the "Mall Shopping" you will find 15 restaurants and cafés with seating in the center. You cann enjoy worldwide cuisine like Asian, Italian, Swiss, Japanese, Chinese, American, Greek and much more. The most famous restaurants are the "Tres Amigos" (Mexican), Nooch (Asian Kitchen) and the Migros Restaurant (mainly Swiss food). However, there are also the well-known bakery "Bachmann", a waffle restaurant called "Wonder Waffel" or the fast food giant Mc Donalds.
Lastly, the restaurants are child-friendly, wheelchair- accessible and have internet. 
Indoor wave swimming pool
Do you like to learn surfing in Switzerland? Or do you miss surfing? The "Mall of Switzerland" opened the first and only indoor surf construction in the September of 2018 called "Oana Surf". It covers 1200 square meters and can create an artificial wave up to 1.4 meters high. Furthermore, the wave can be adapted according to your personal surf level.
The "Oana Surf" operates as well a bar, a restaurant and makes a lot of events. Children aged six and below are permitted to the indoor pool. Therefore, it is ideal for both beginners and professionals.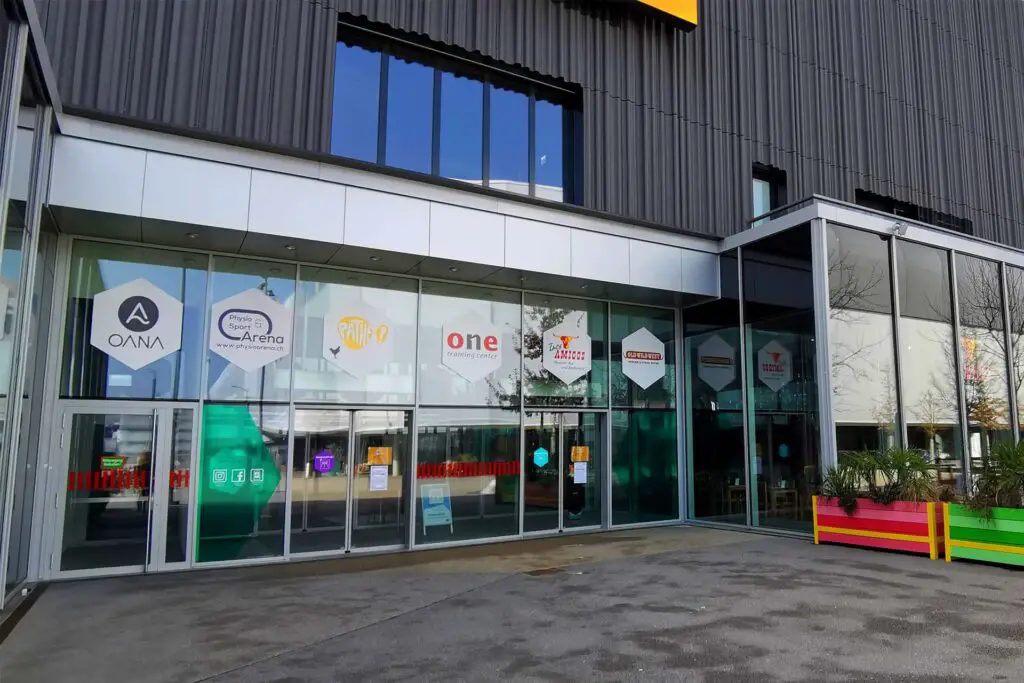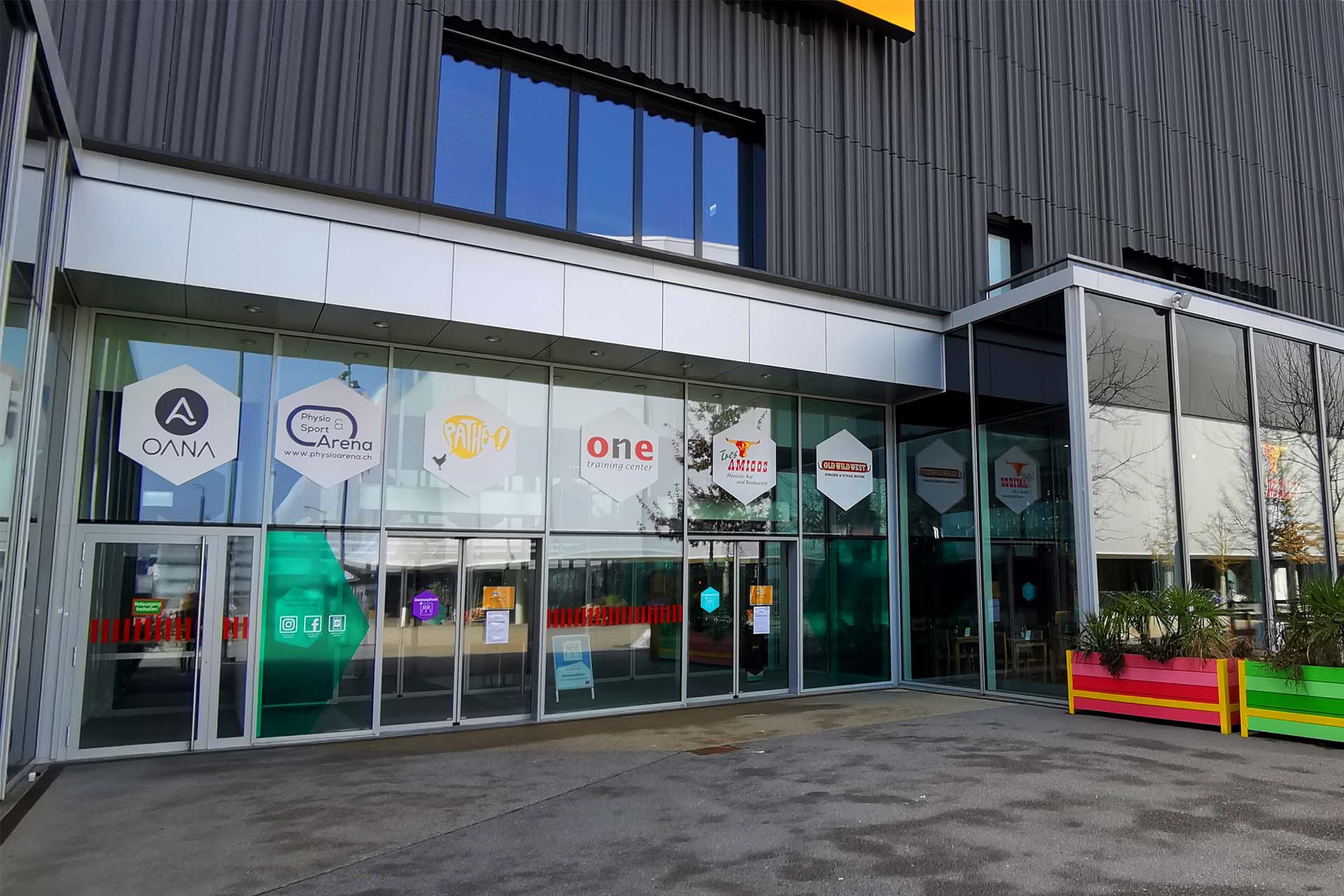 Fitness center and wellness club
The training center is the biggest fitness center in central Switzerland. It is fully equipped and gives fitness lessons like pilates, spinning, and Zumba. Members are supervised by gym instructors. They advise individuals on how to achieve long-term goals—furthermore, to the spacious training area was added a steam bath, sauna and a hammam cleansing ritual. It belongs to the "ONE Fitness" group.
Kaleidoskop for the Kids 
The paradise is found in the basement of the mall. The area has beautiful details such as color, themes, and an imaginary environment which makes it the perfect place for children. It can be accessed by children of all ages, including newborns as there is a "Babyland" for the babies, a "Mini-Land" for the smaller kids and a "Maxi-Land" for the older kids. Parents can leave their kids playing in the Kaleidoskop while diving in and doing the shopping, wellness or whatever in the "Mall of Switzerland"
To drop off your child, you pay an admission fee of 9 francs up to 60 minutes while babies cost 14 francs for 90 minutes. For every additional 15 minutes you pay 2 francs more.
Shops in the Mall of Switzerland Ebikon
Furthermore, the Mall of Switzerland Ebikon is the second largest "Shopping Center" in Switzerland. Hence, there are several famous brand shops like the "Adidas Outlet" and "Bershka". The Shops focus on areas of beauty, fashion, jewelry, shoes, and accessories. Also Pop-up shops are regularly welcome  and sell products from local and international designers.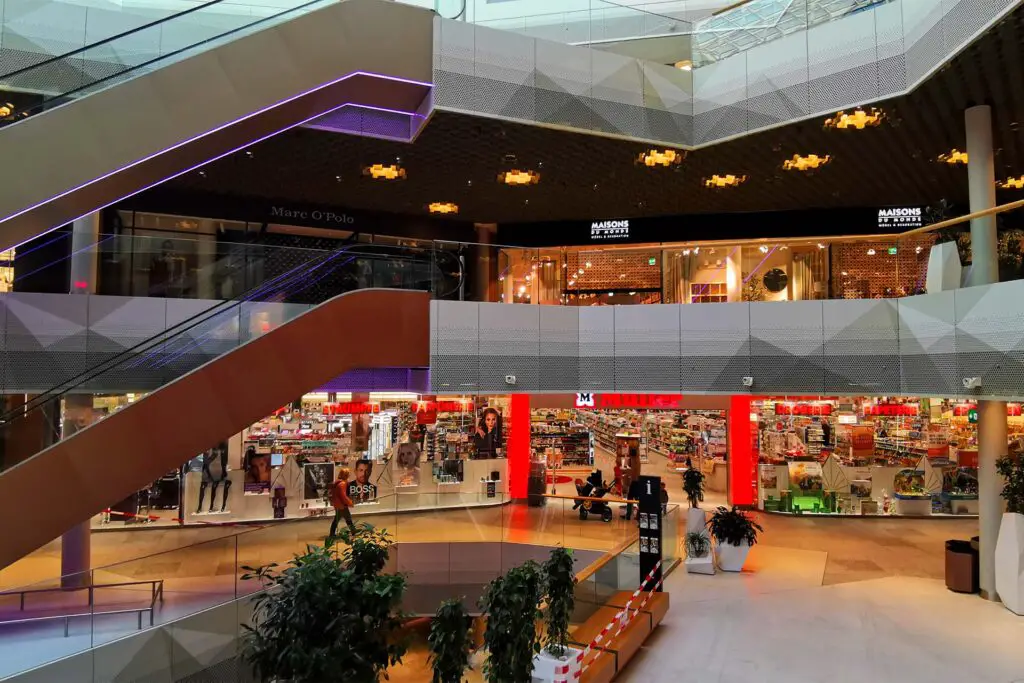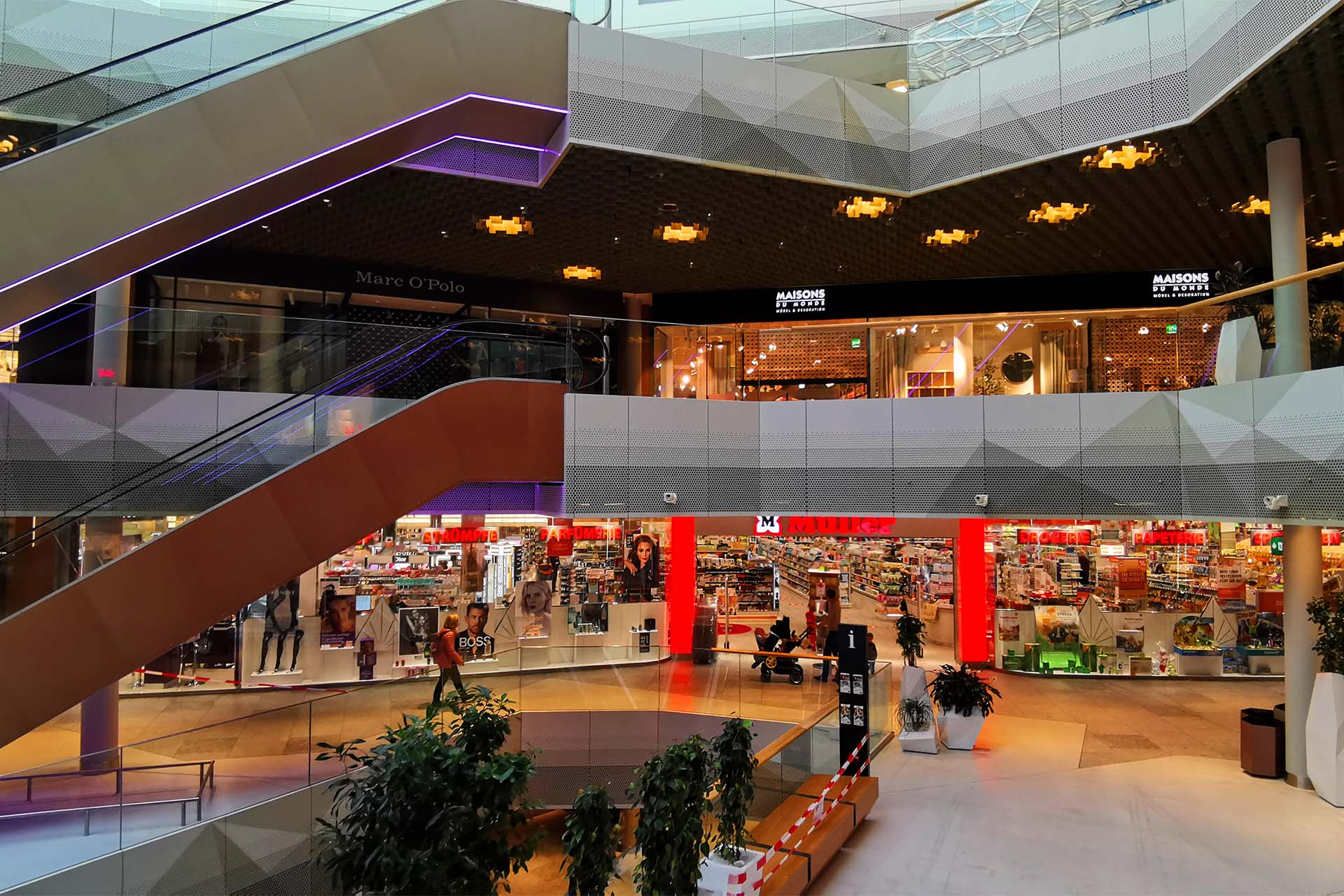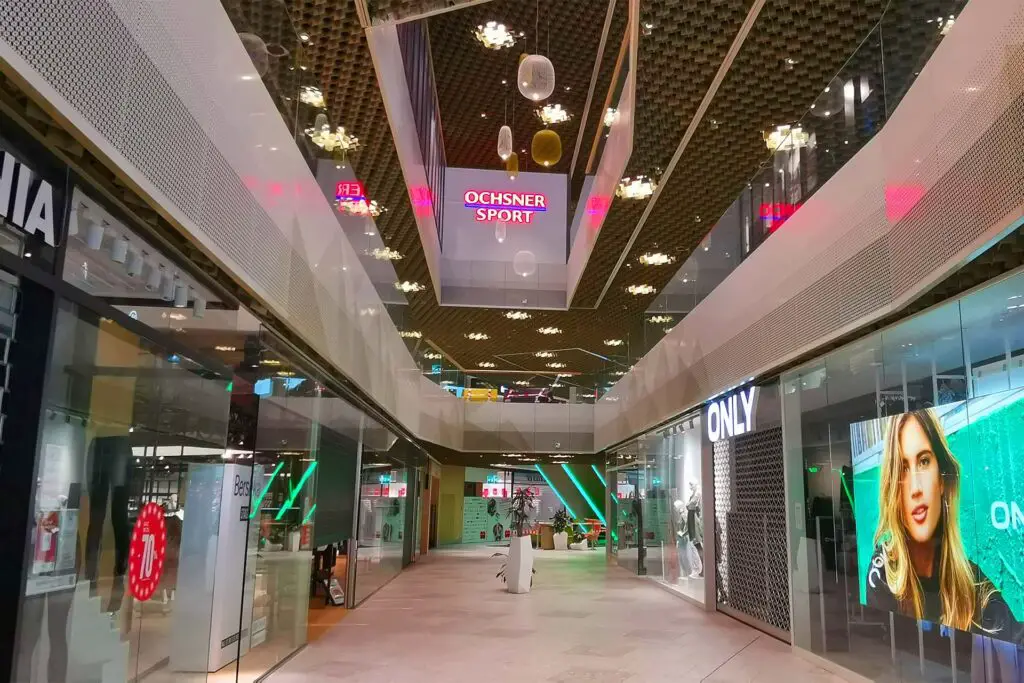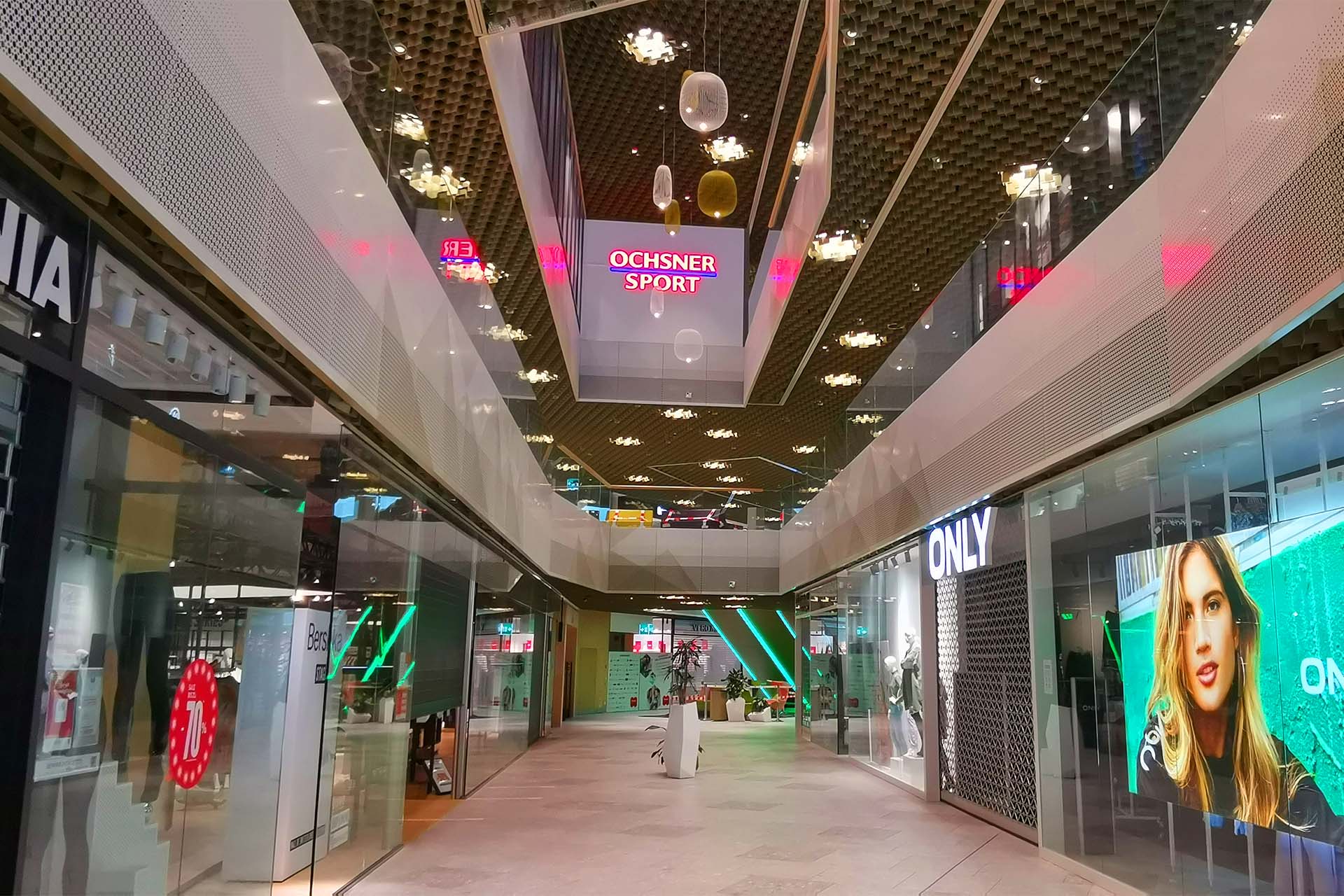 Cinema
The Pathé gives a special experience to every movie lover. It has 12 modern auditoria which are equipped with high technology like 4DX or an IMAX laser technology. This makes a person submerged in a fantasy world of cinema. Moreover, all viewing rooms are friendly to wheelchairs which makes the "Pathé" extraordinary.
460 sessions of films are offered every week like blockbusters, comedies, family movies or even cultural live streamings like for example the opera from New York. Special events like premieres of films with stage directors take place as well. The price for an adult is around 20 Francs (February 2021) while IMAX, 4DX and 3D movies cost additionally in the "Pathé Ebikon".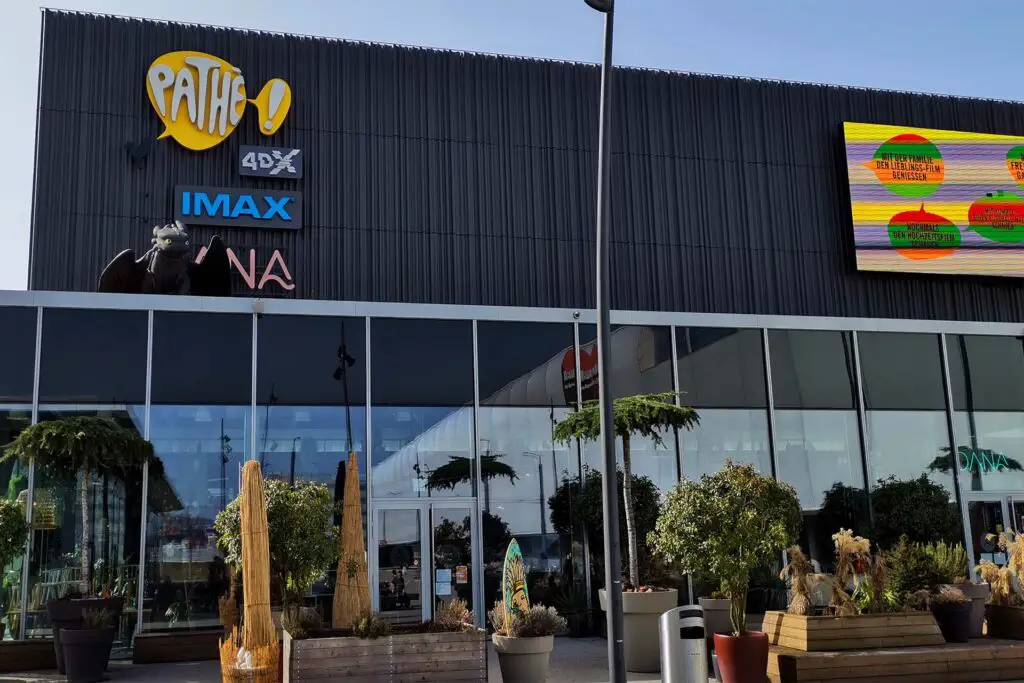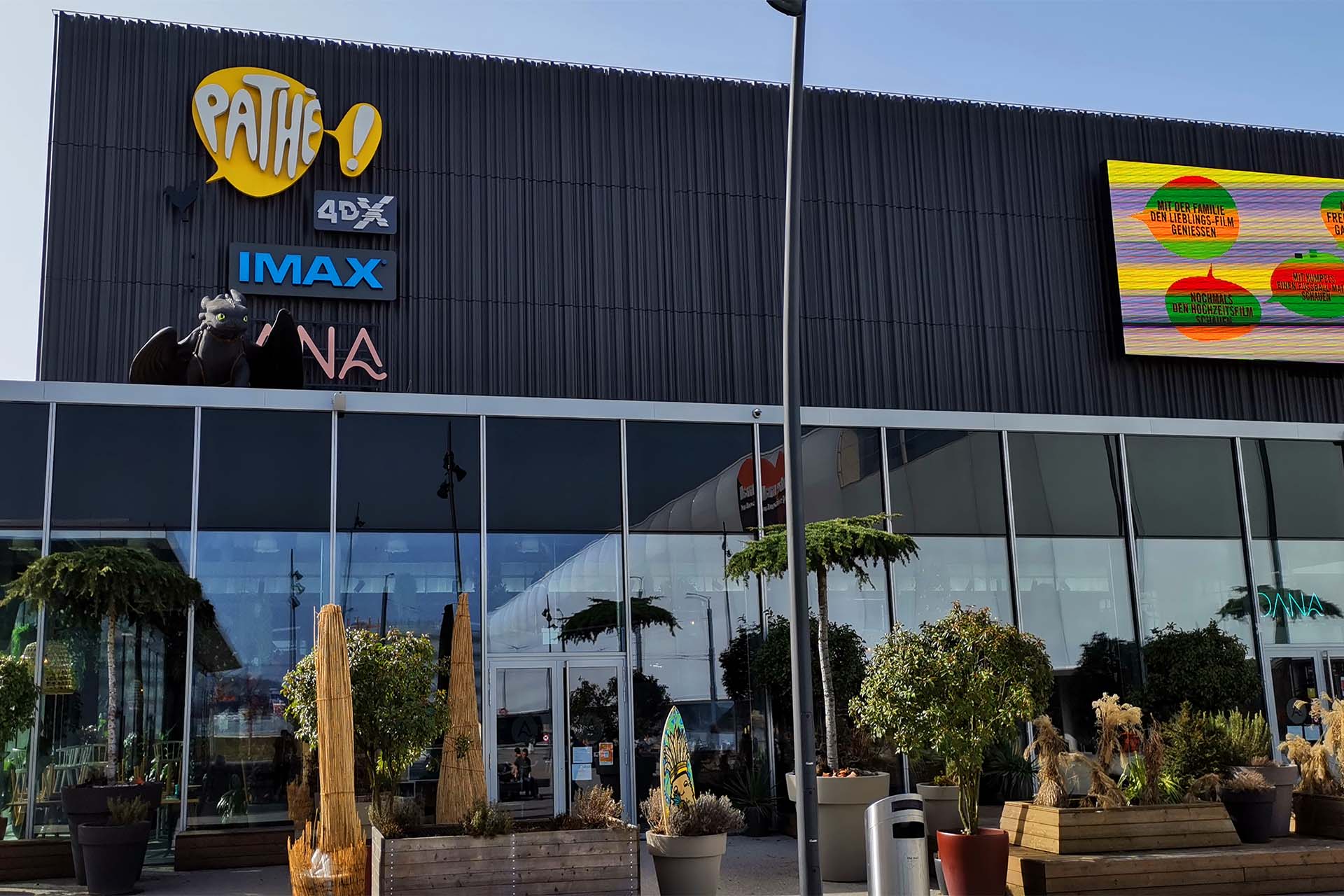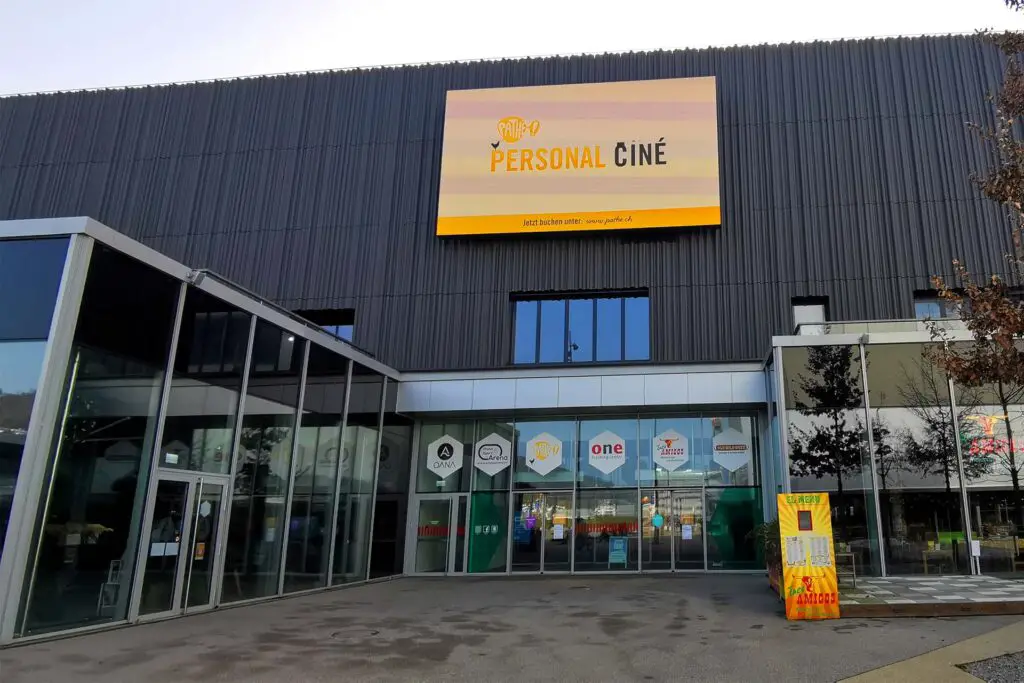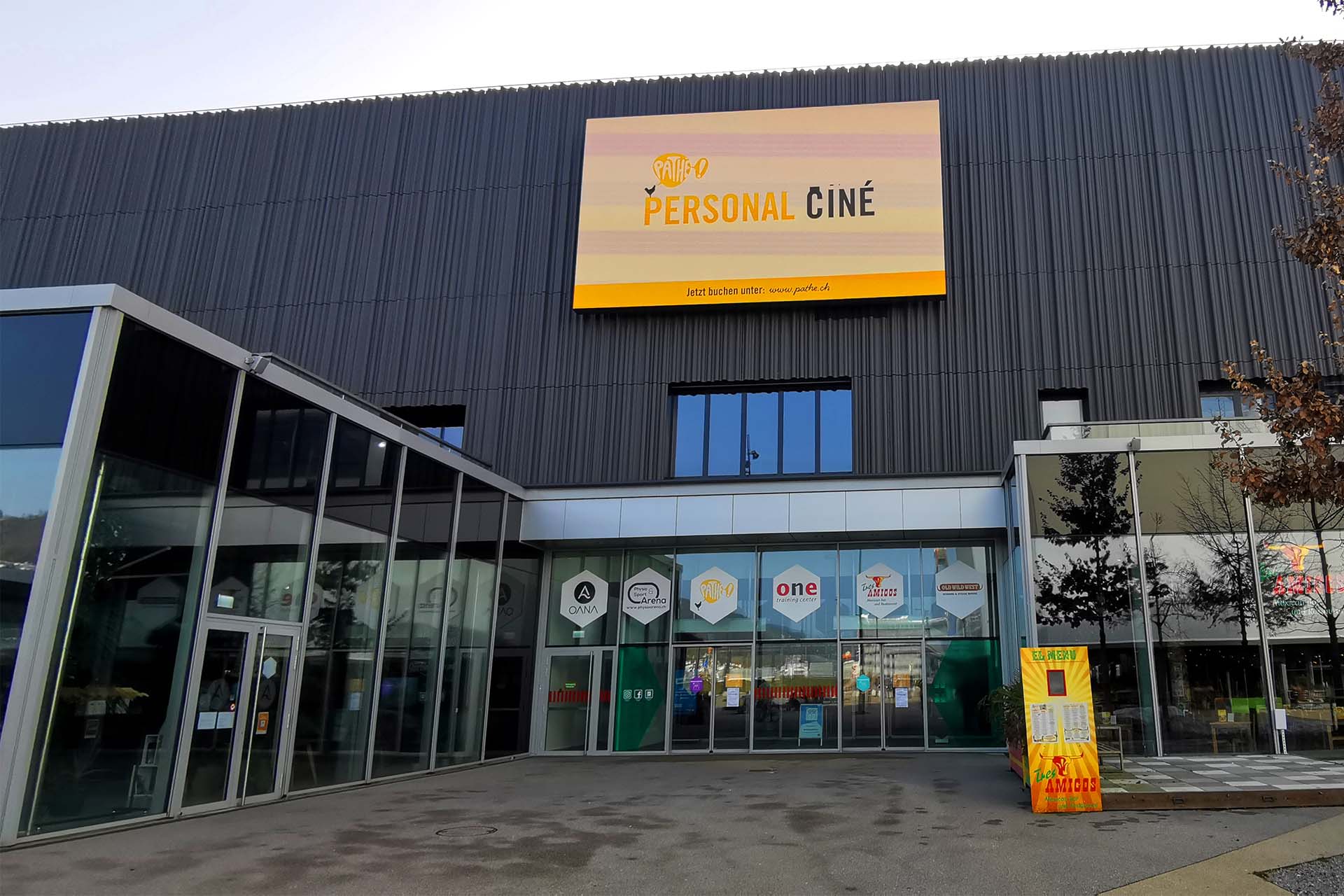 Final thoughts Mall of Switzerland 
The Mall of Switzerland Ebikon is a perfect place to shop, dine and relax near "Lucerne Switzerland". It attracts people from all over Switzerland. Shops are opened from 9.00 am- 7 pm, Thursday and Friday 9.00 am – 9.00 pm, Saturday 8.00 am-4.00 pm and are closed on Sundays.
The easiest way to get to the place is by train. Board S1 train from Lucerne main station. It is a 10 minutes ride to the final destination, alternatively, take bus no 21 and ride for 20 minutes to the mall. If you want some further excursion tips, check out our free e-Book with the 111 most beautiful places in Switzerland.