Zurich Zoo is one of the most beautiful animal parks in Switzerland. In this article you will learn everything you need to know about Zurich Zoo, the restaurants, and the various facilities.
Text and pictures by Marc Gottwald
Our top 7 attractions in the Zurich Zoo
The Zoo is found in "Zurich Switzerland", and is situated at Zurichberg, 4.5km from the city center. However, the Zoo is very easy reachable by the tram line 6 from Zurich Mainstation (Zürich Hauptbahnhof) in only 23 minutes. There are also parking lots available, however on the weekends, they are pretty fast taken. Zurich Zoo is one of the best zoos in Europe.
The place was opened in 1929, and started with two elefants, a bull and a cow. The result was a lot of children. Elephant breeding at Zurich Zoo is still very successful today and the Zoo has become a popular excursion destination in Zurich with a lot more animals. Since its start in 1929, it has been massively expanded. It features today a collection of more than 4000 animals from over 380 different species. These animals are well kept in a spacious natural enclosures. The nature conservation center of the Zoo Zürich focuses on overseas breeding programs and resettlement. For this reason, the place offers a lot of knowledge about conservation. The aim is to get people excited about the animals and to get them involved in the conservation and protection of biodiversity.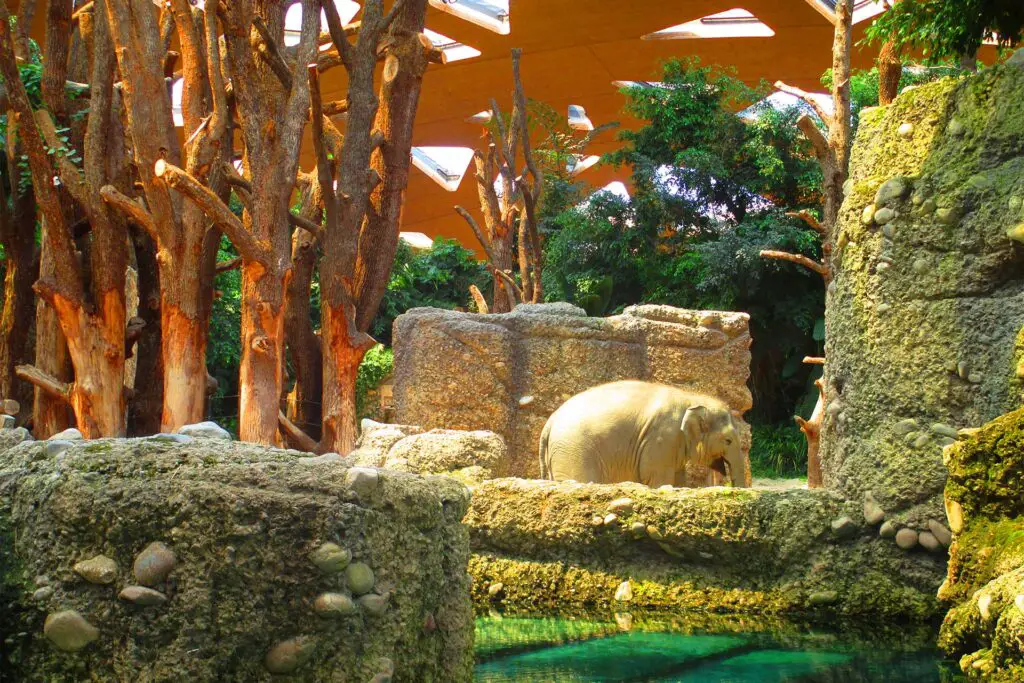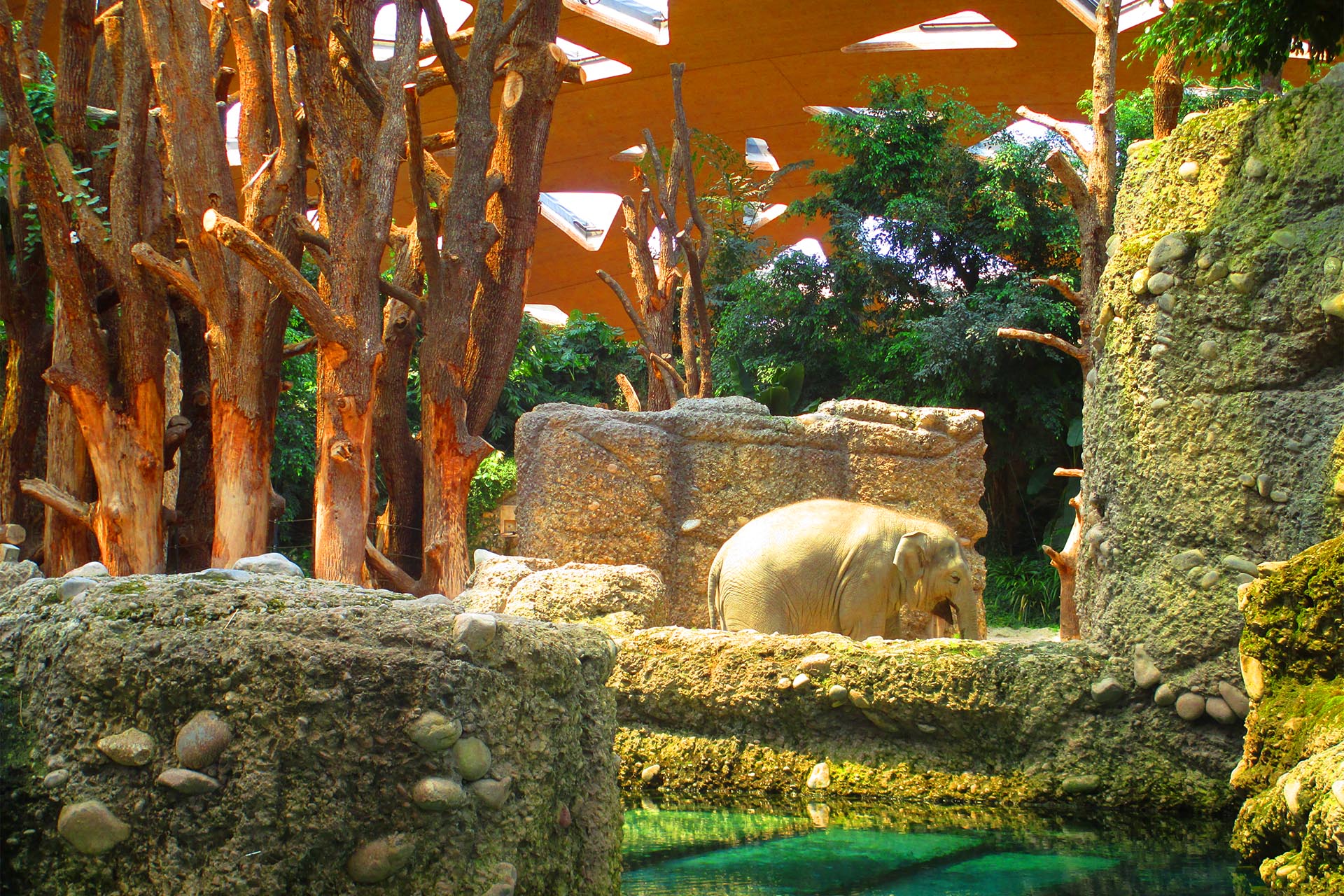 Let us look together at the most important attractions of the Zurich zoo.
1). Masoala rain forest Zurich Zoo
Masaola rain forest hall is a large attraction site that opened in 2003. It uses an art system that reduces energy wastage.  The small rainforest has over 40 species of vertebrates. Tourists use a treetop walkway to have a birds-eye view of the mini rain forest.  It is a home of snakes, chameleons, parrots, turtles, and geckos. No worries, the snakes are in the terrarium. Besides, you will discover more than 500 plant species, while 80% are from Madagascar. 40 of them are on the red list.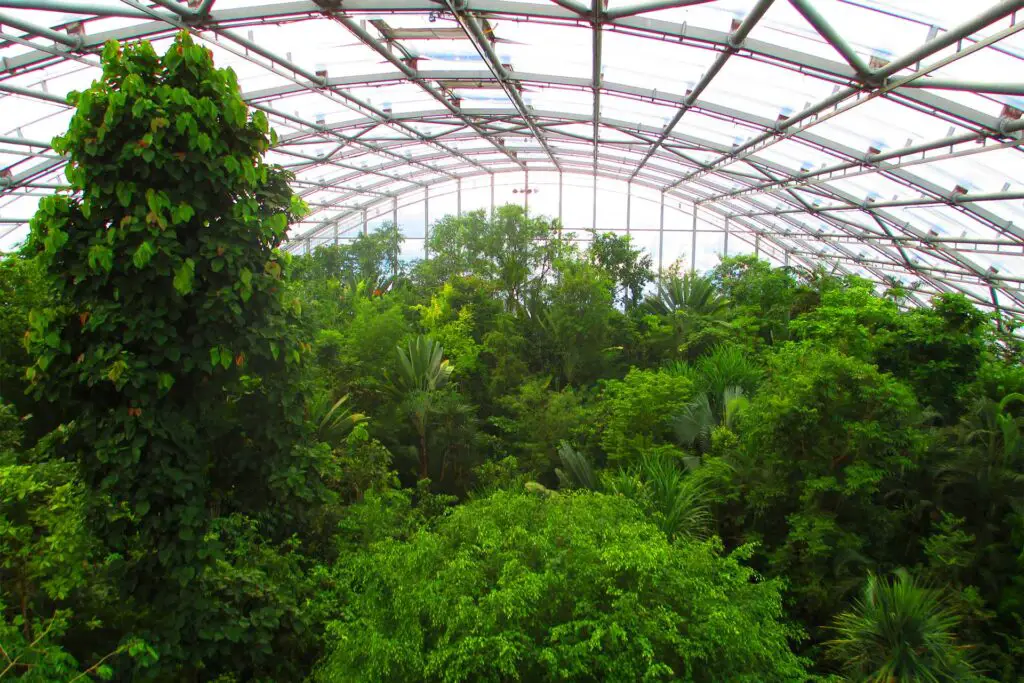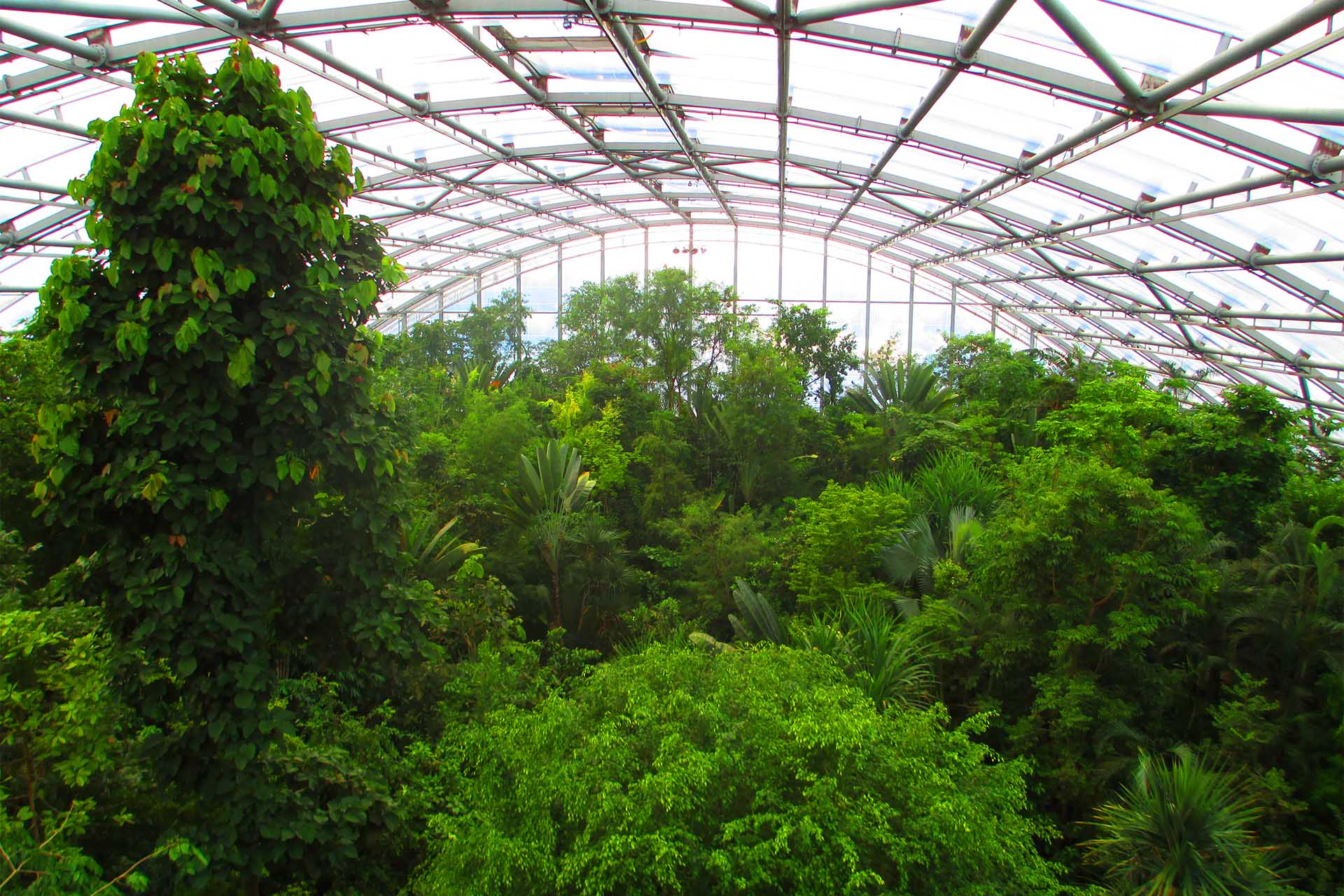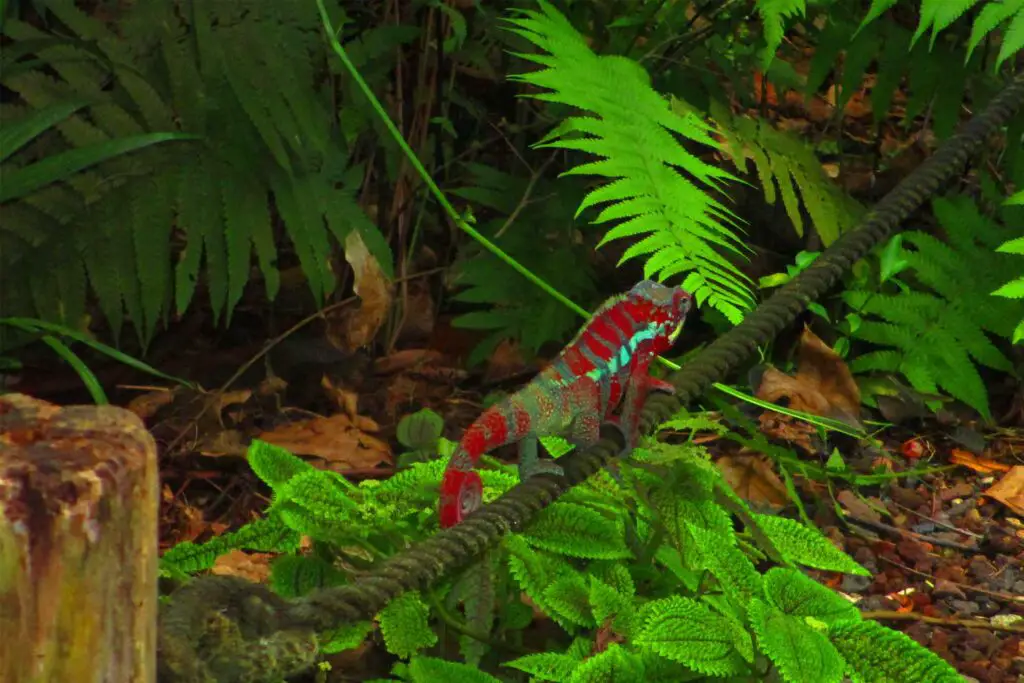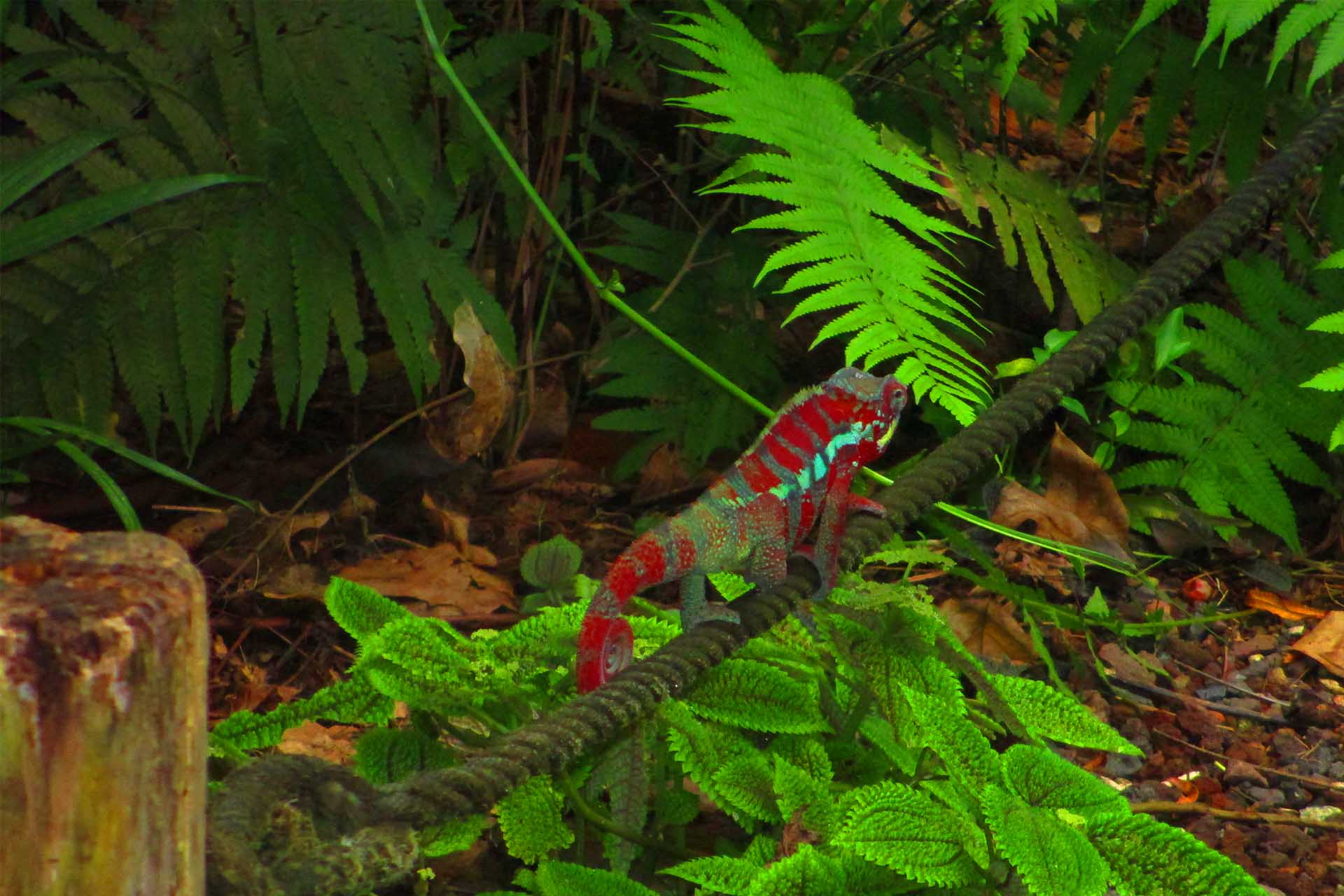 What does not work so well today in our world controlled and destroyed by humans is being attempted to be created at Zürich Zoo in the Masoala Hall: a functioning ecosystem where pests and beneficial organisms do not exist, as they can coexist without upsetting the ecosystem.
2). Lewa Savannah 
The Lewa Savannah section is the largest area in Zürich Zoo and was opened in 2020. It has a goal to give people an African safari experience and to make them aware of protecting animals. Lewa savannah has in total 15 species such as giraffes, ostriches, zebras, hyenas, antelopes, white rhinoceros, and meerkats and trees like the African baobab.
Furthermore, the zoo offers exciting special events like the so-called Night Walk in the Lewa Savannah. You can see what happens when the zoo closes and wander through the savannah, have dinner in the wilderness and spend the night in safari time. Breakfast is also included. These events are very popular and book up quickly.
The Lewa Savannah was one of the most expensive projects of within the animal park which cost 55 Million CHF and could be realised with donations.
The elephants are not in the Lewa Savannah, but in the Kaeng Kachen Elephant Park. Here are a few insights.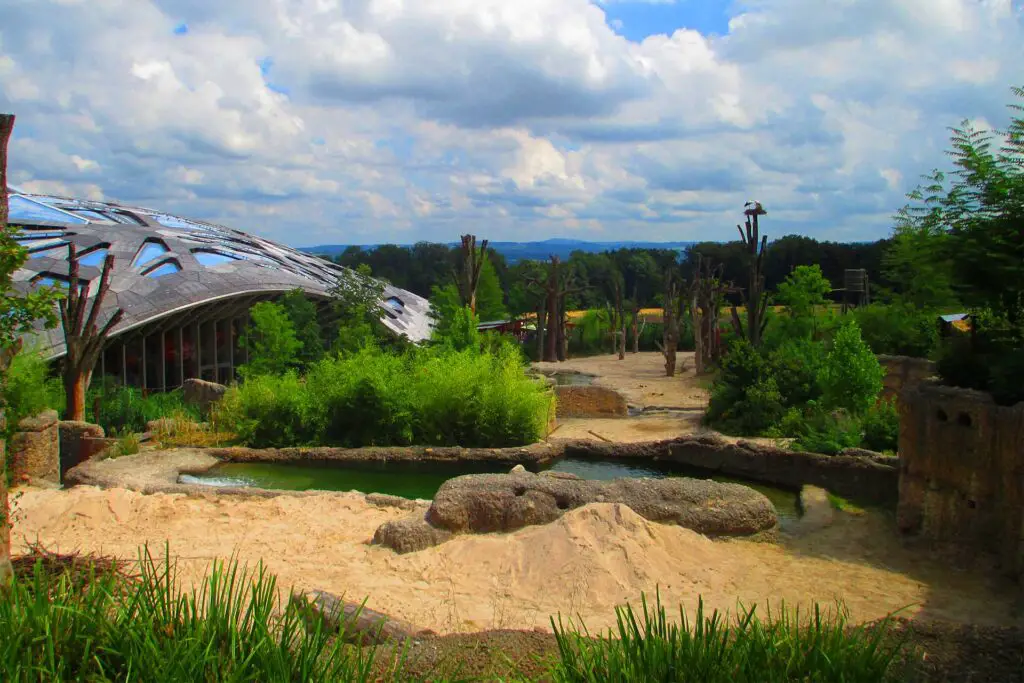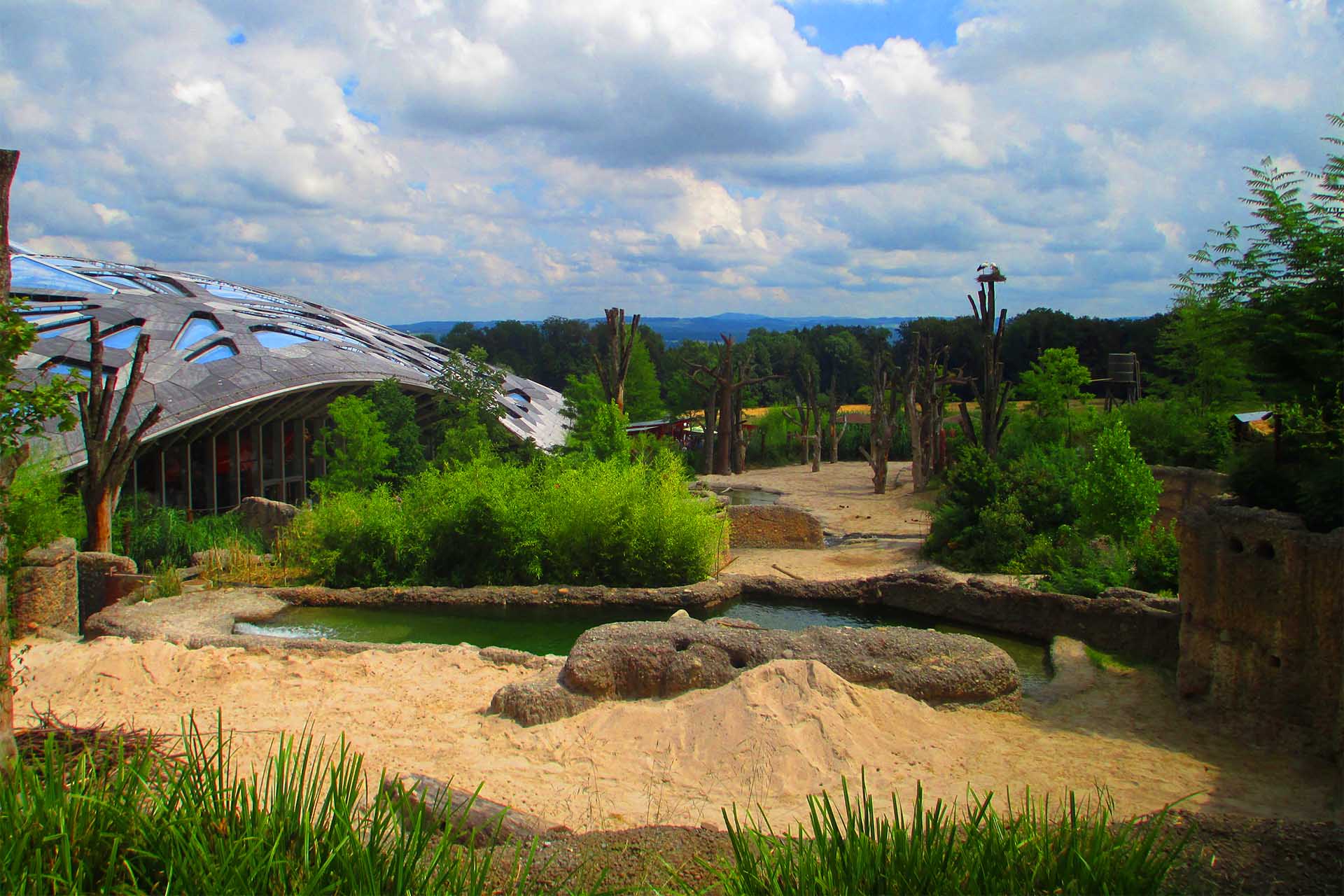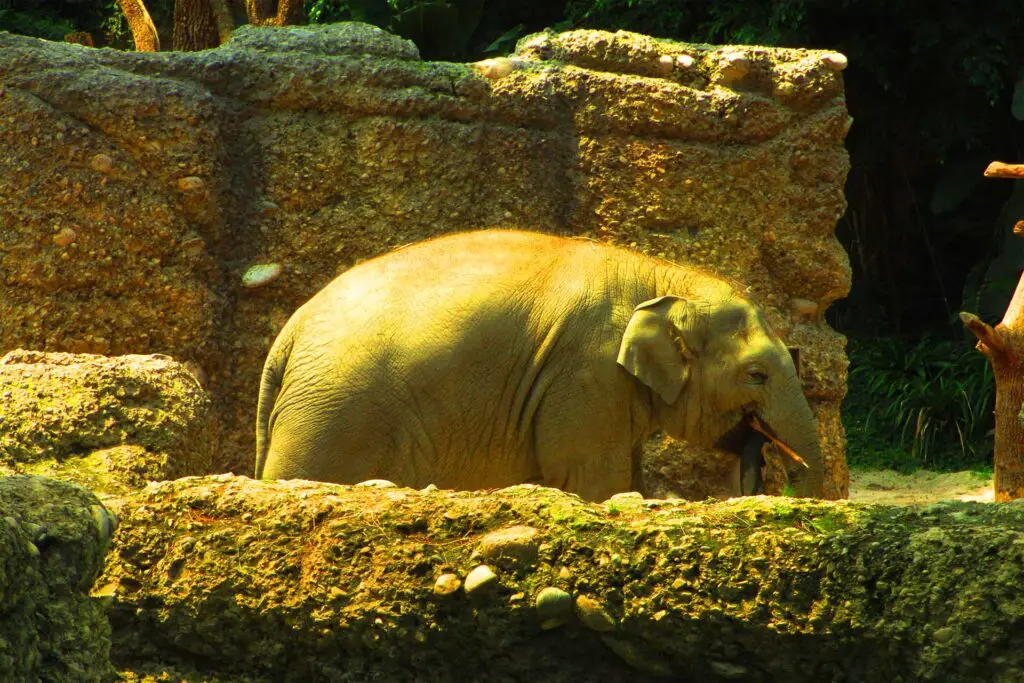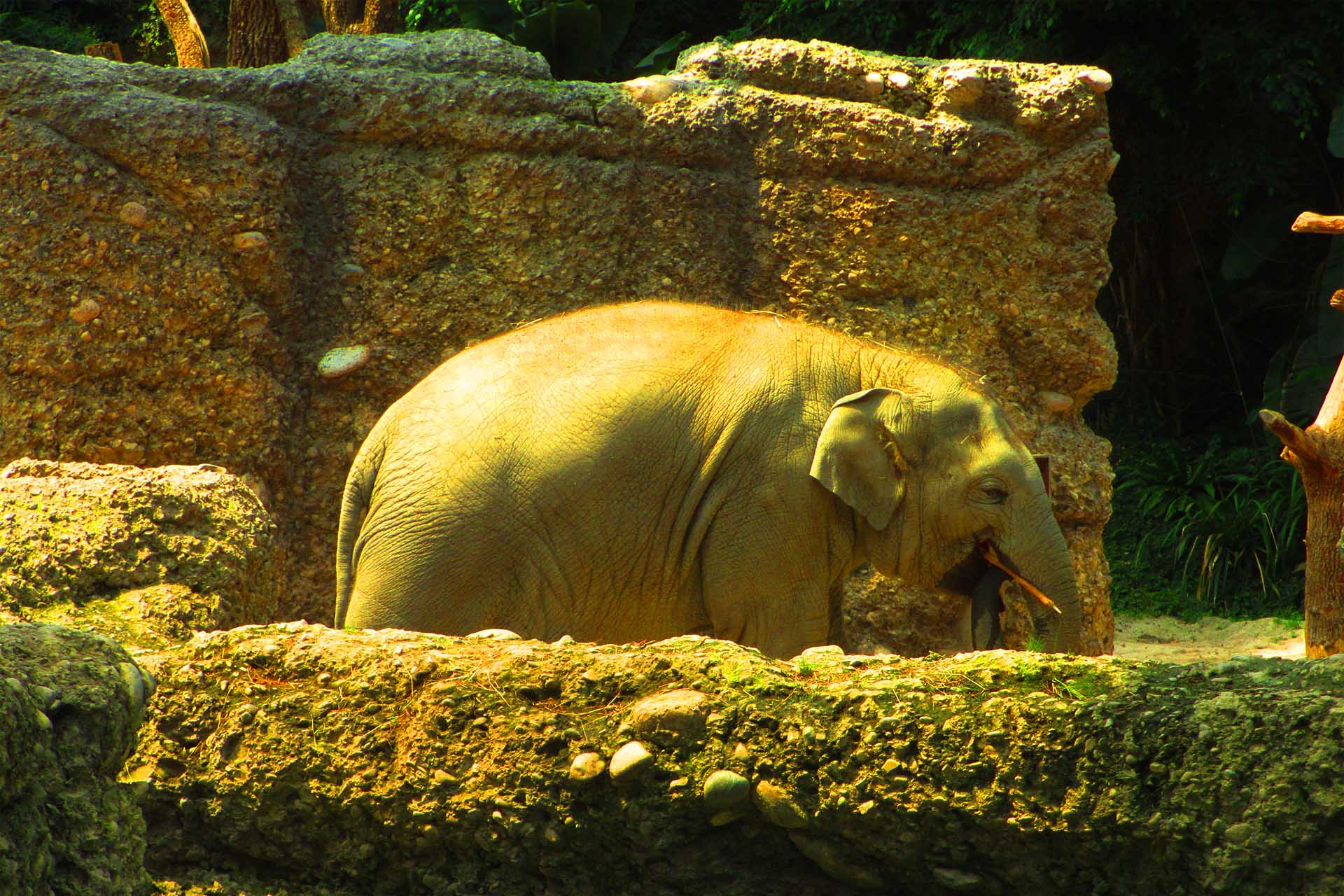 3). Mongolian steppe 
The Mongolian steppe in the Zürich Zoo was established in 2015 and covered a section of 7300 Square meters. It has cashmere goats, yaks, and camels. You can take part in activities like riding a camel, expeditions, and guided tours. Night walking is also possible here.
4). Australian Complex 
The Australian complex was set up in 2018 and was previously known as the African house. The enclosure has native animals from Australia. Some of them are koalas, kangaroos, and emus.
But the facility shows visitors as well which animals and plants are threatened in Australia. That is why Zurich Zoo also supports a nature conservation project in Australia.
5). Aquarium 
The aquarium has 85 species of fish and more than 1500 aquatic animals. Fish lovers can learn the types of fish and watch them closely. Diverse habitats such as the Amazon, the Indo-Pacific or rivers in Madagascar are represented in the Aquarium of Zoo Zürich. Corals that have been bred also live in the 8 basins.
6). Zoolino 
The Zoolino is an area where children and adults are allowed to interact directly with animals. Some animals include goats, dwarf rabbits, Guinea pigs, wild turkeys, Ilama, Brahma chicken, Perkin, and pygmy. Besides, visitors can feed them.
For children, the Zoolino is a very cool experience and a great way to learn about the animals and nature.
7). Restaurants Zurich Zoo
There are many restaurants at Zurich Zoo where you can get meals and refreshments. The most common one is the Thai lodge in the elefants park and is opened on Sundays for brunch and thai lunch. It costs 54CHF for every adult and is very popular, so you need to make a reservation.
But there are many other restaurants where you can eat or enjoy refreshing drinks. Many of them have a beautiful view over the Zoo Zurich. You will also find other restaurants nearby, nevertheless, I highly recommend due to the great experience to eat there.
How to get to Zurich zoo/entry prices
There are ways to reach the zoo from Zurich mainstation. It can be easily accessed by train or a number 6 tram, which takes 45 minutes.  Alternatively, you can drive or take a taxi which will take less than 20minutes.
Interesting: The entrance fee for an adult person was 1CHF in 1929. More than 90 years later, an adult pays 28CHF, 28 times more (Date: 7.3.201). Kids pay 14CHF, while teens between 16 and 20 years pay 23CHF. Please note that the  ticket is cheaper online than at the box office. At the zoo ticket office you pay CHF 1 more per person.
By the way, there is a 40% discount on tickets for the last 90 minutes before closing time. For further information, please check the official page of Zoo Zürich.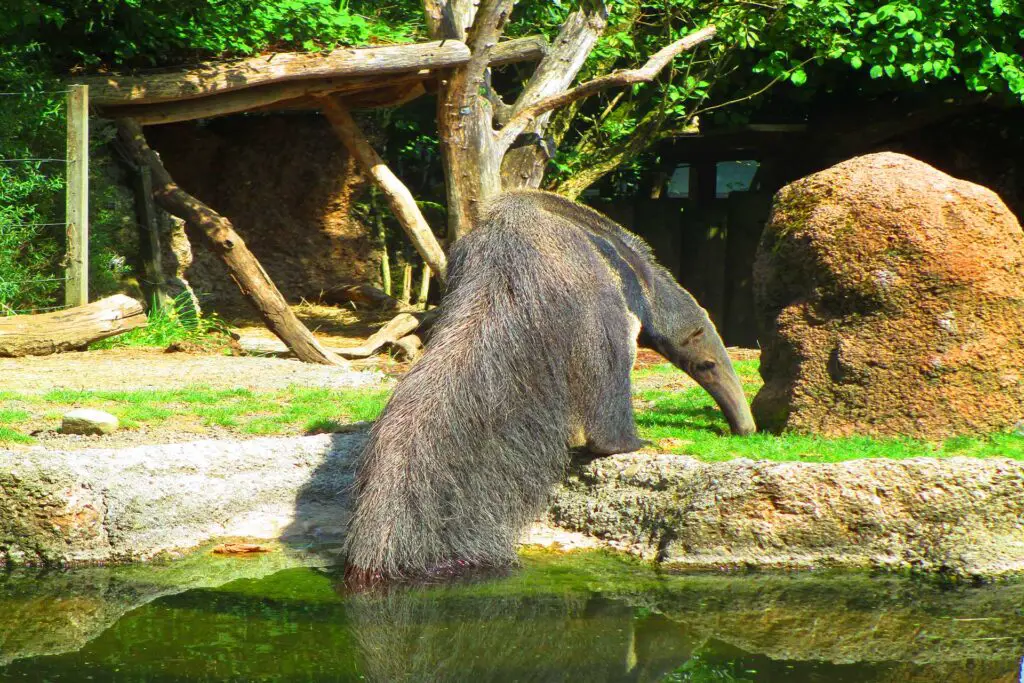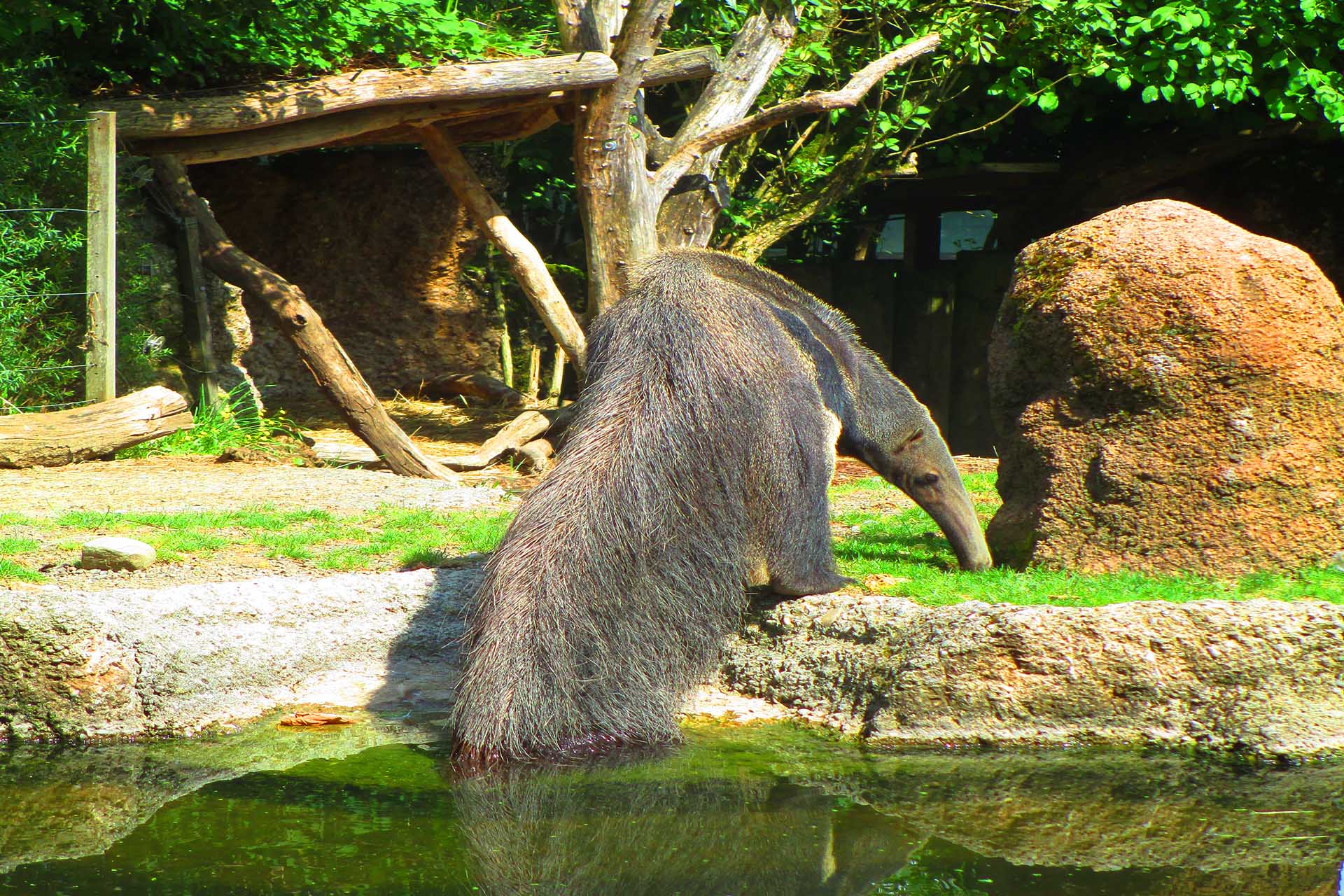 Final thoughts
Zurich zoo aims at protecting animals and sustaining biodiversity. This enables humans to learn and have experience with the creatures in the world. The Zoo is an ideal place to visit with people of all ages. Guests are as well welcomed during bad weather because there are several indoor facilities. It is opened from Monday to Sunday from 9.00 am to 6.00 pm and in winter till 5pm. If you are looking for other excursions in Zurich, we can highly recommend you this beautiful hike above lake Zurich to Etzel.