St Gallen is the capital of the canton and is a great Swiss city to visit with its abbey library, cathedral and ancient history.
Text und Photos von Marc Gottwald
 "St Gallen" is the capital of the canton and situated in the middle between Lake Constance and the Appenzell Alps.
The city was founded in the 7th century by Gallus, an Irish monk, who made the place a hermitage. After a hundred years later, Benedictine Alley developed Saint Gallen to a center of learning. As a result, the city is home of a famous abbey library and cathedral, which are ranked as a UNESCO World Heritage Site. In addition, it characterizes one of the oldest histories in Switzerland. Let's have a look together in the Ultimate Travel Guide what you can do in this wonderful city and in the region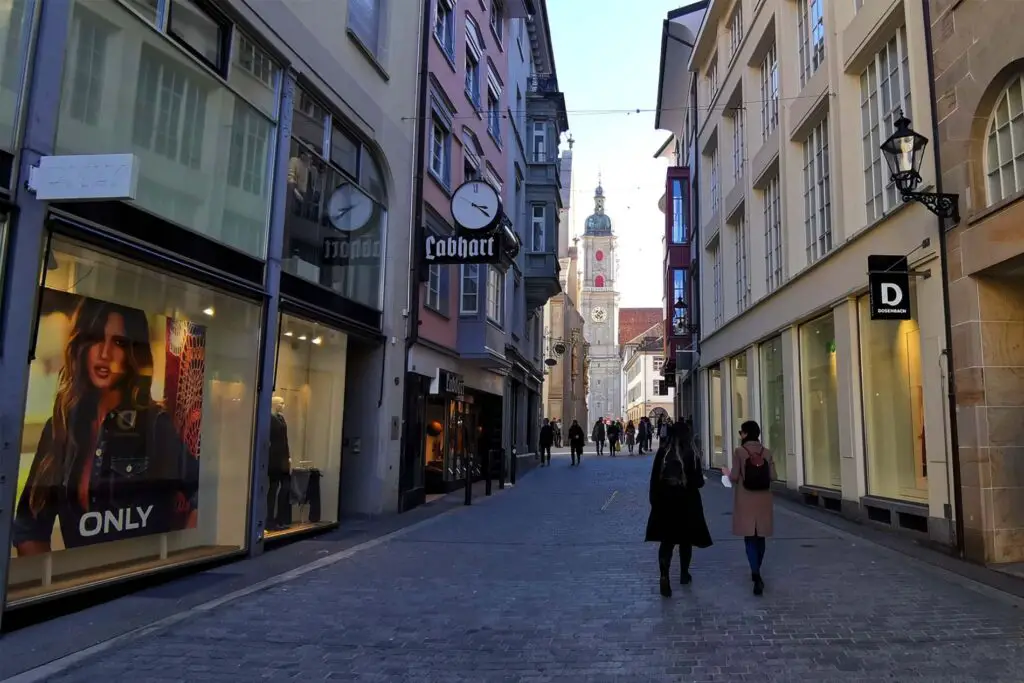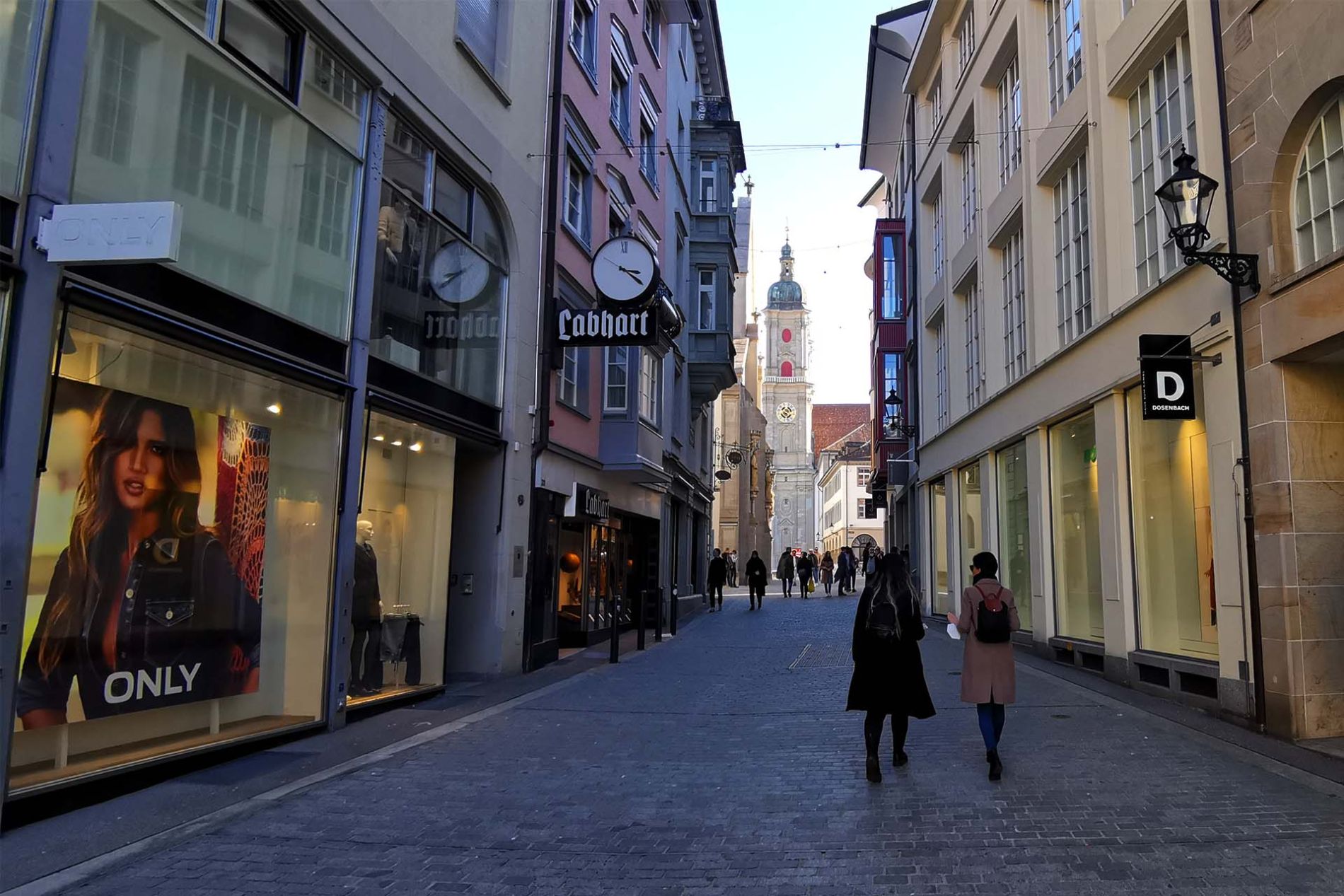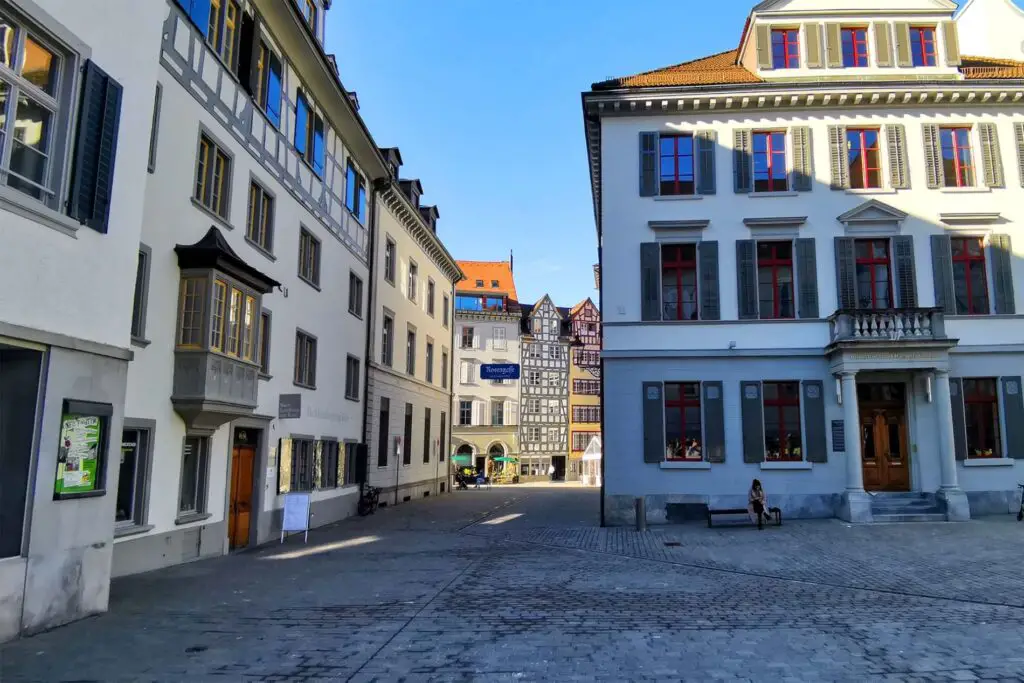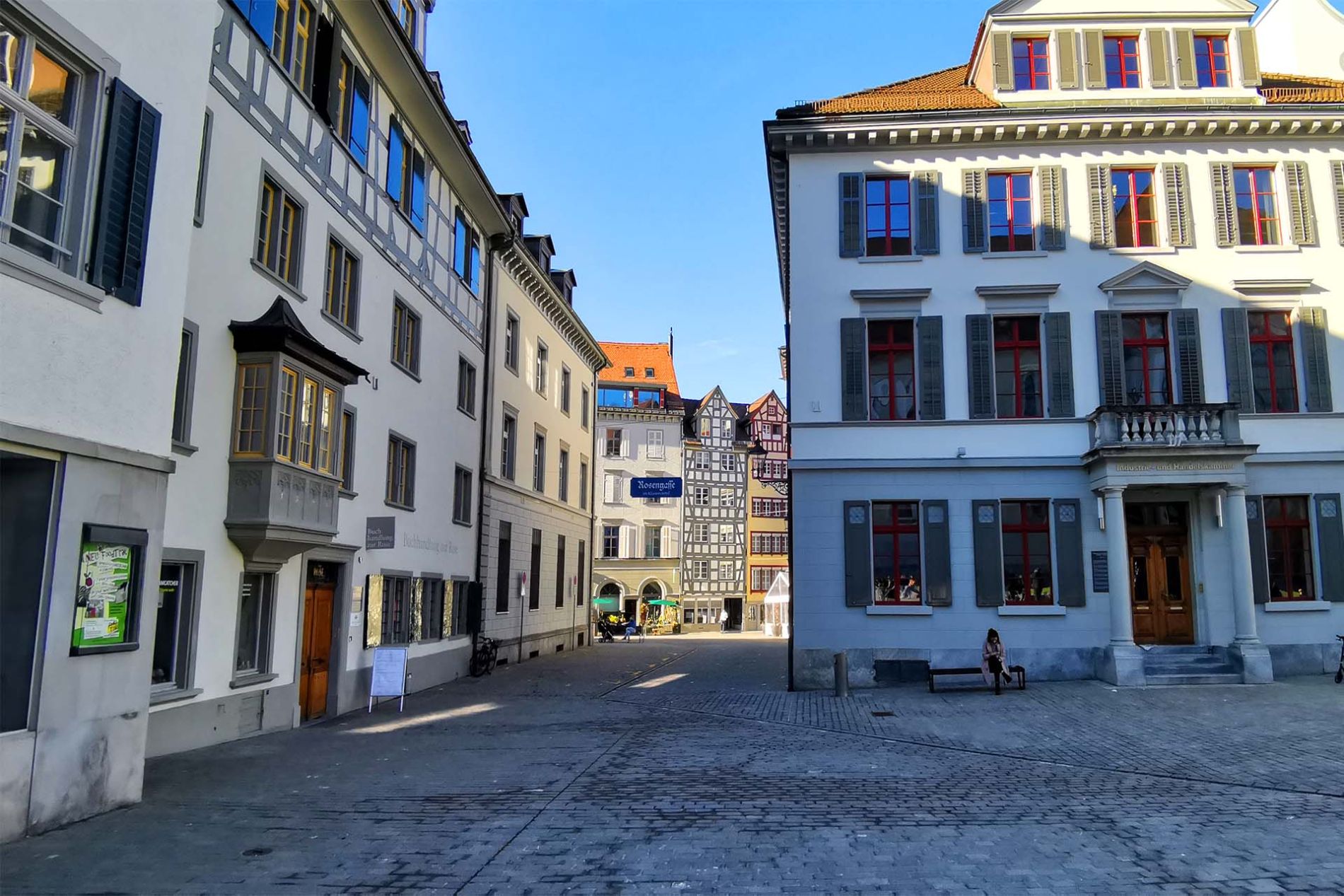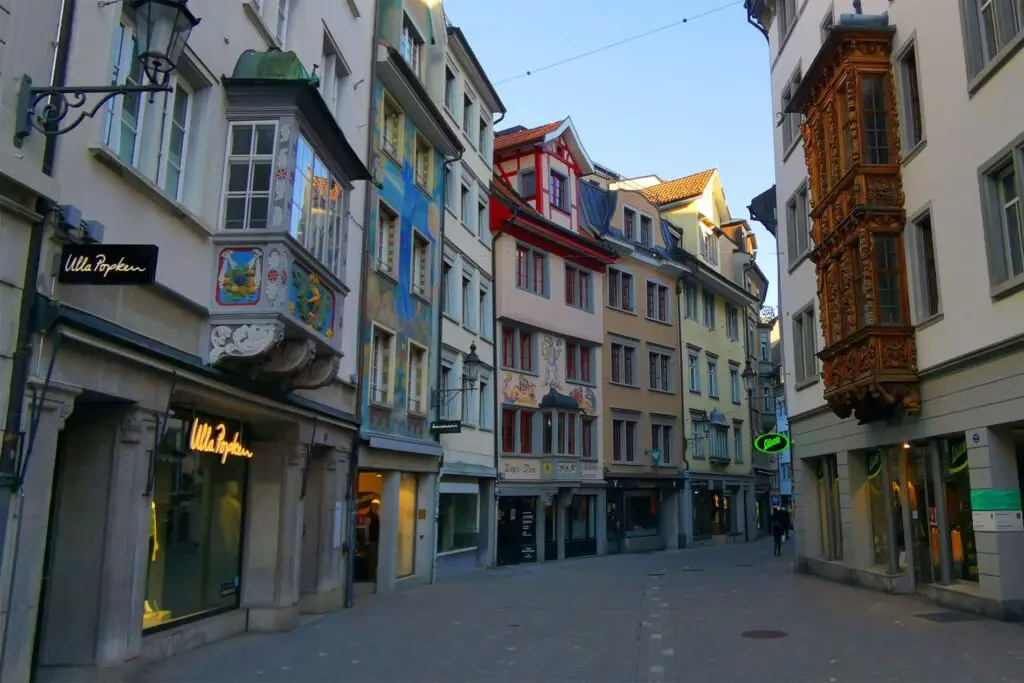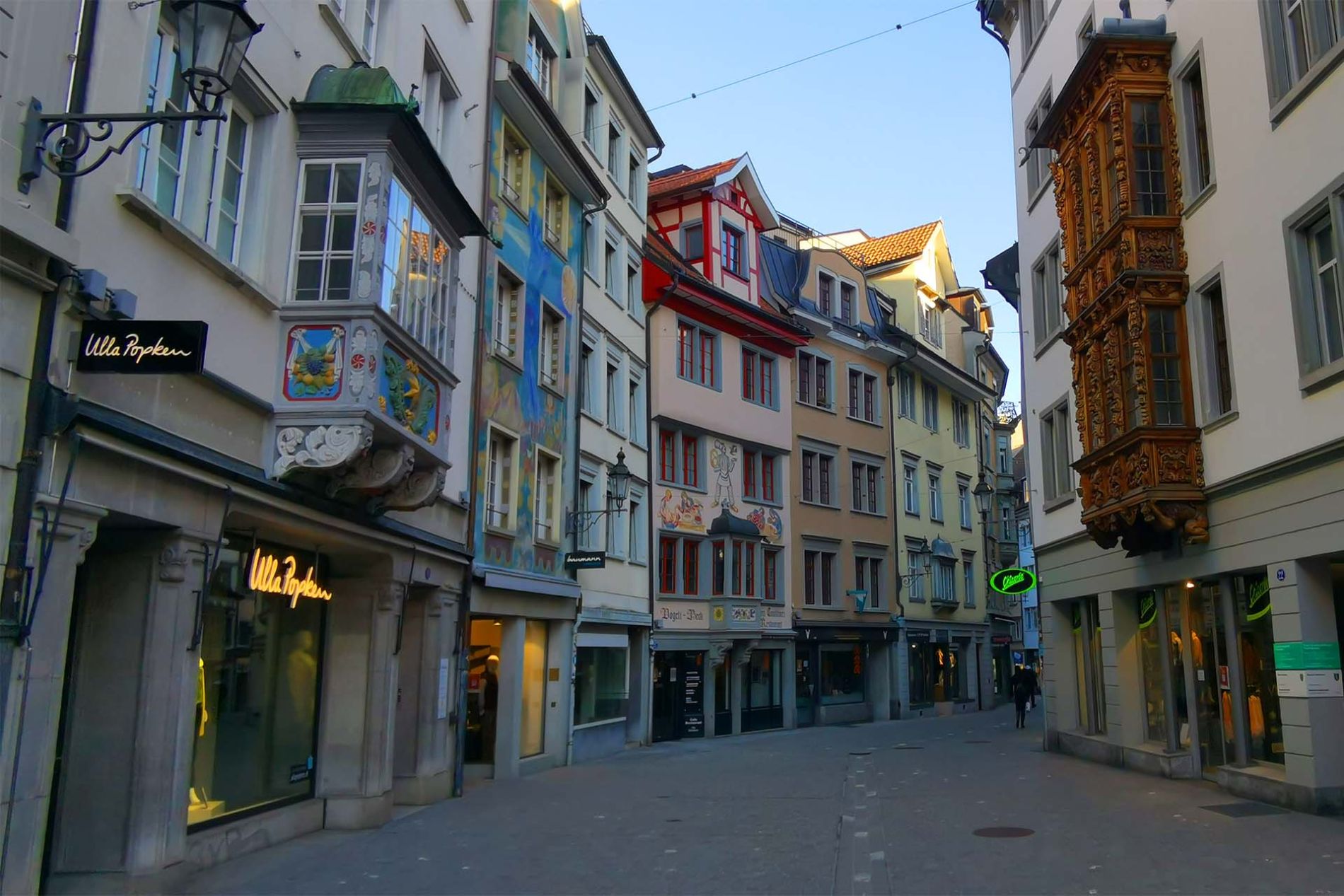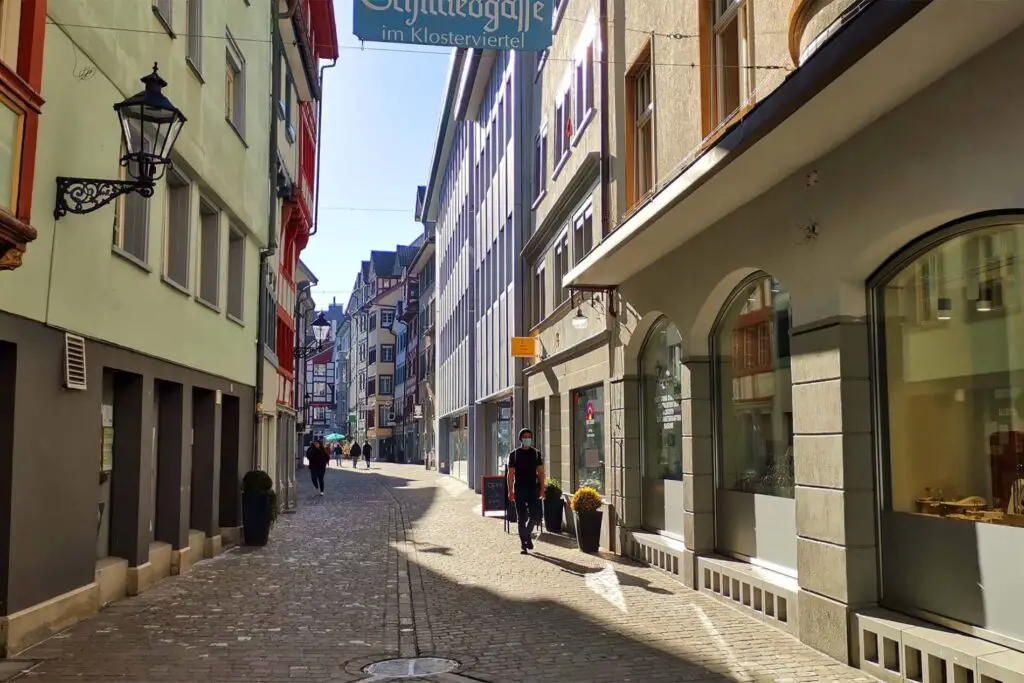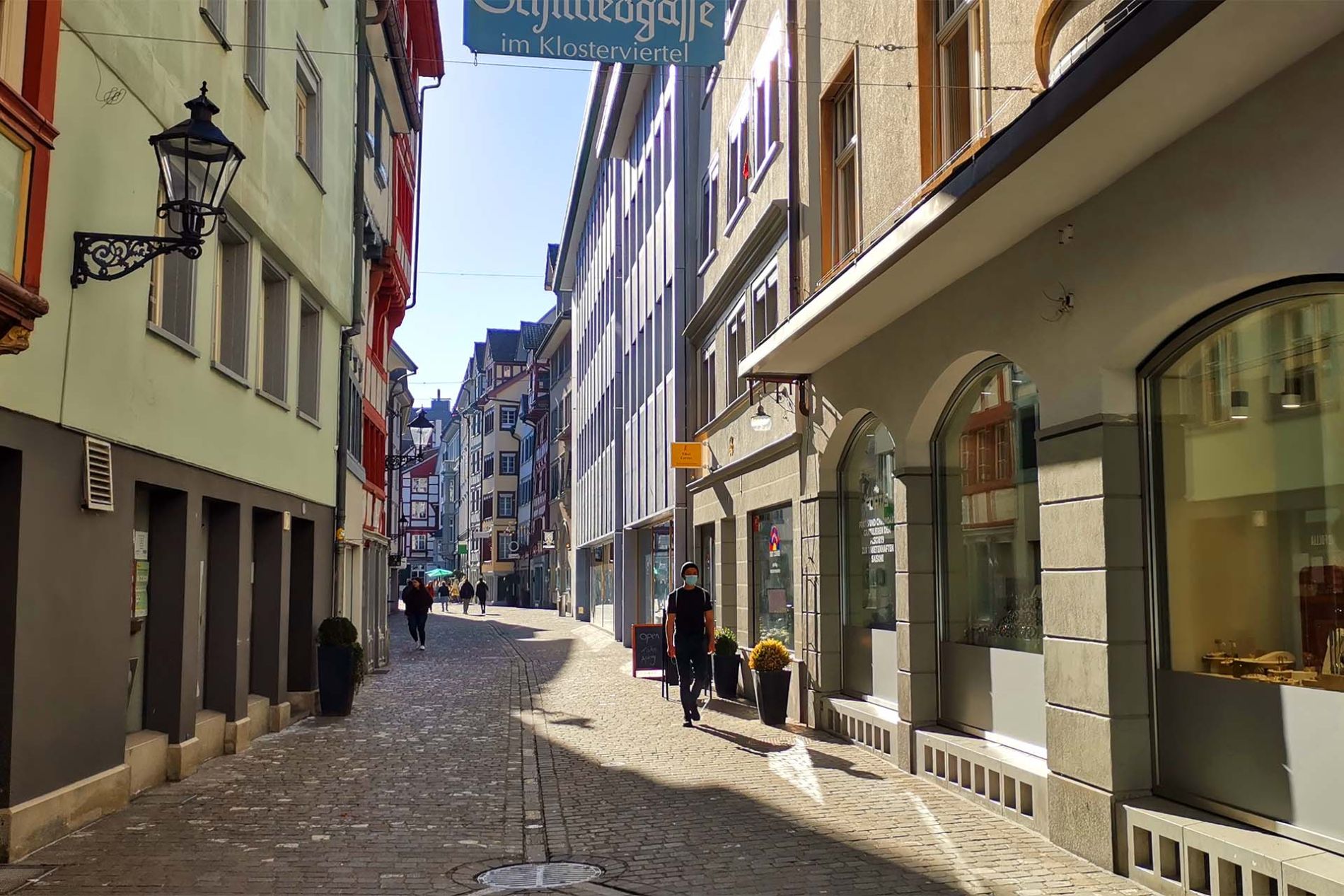 St Gallen Sights
First of all I want to have a look with you on the top sights. Please be aware that they are never complete and it is much more to see. However, it gives you already a great impression to spend your first days in St Gallen. The restaurants are coming in the second part of the text.
1). Culinary Hike St.Gallen – Lake Constance
The culinary hike "From course to course" is a hike full of tasty and scenic highlights. On the stunning 8-hourse hike (the time is including 3 breaks in restaurants), you will be treated to an appetizer, main course and dessert and that in three different restaurants. The outlook is also fantastic, for example at the 5-country view.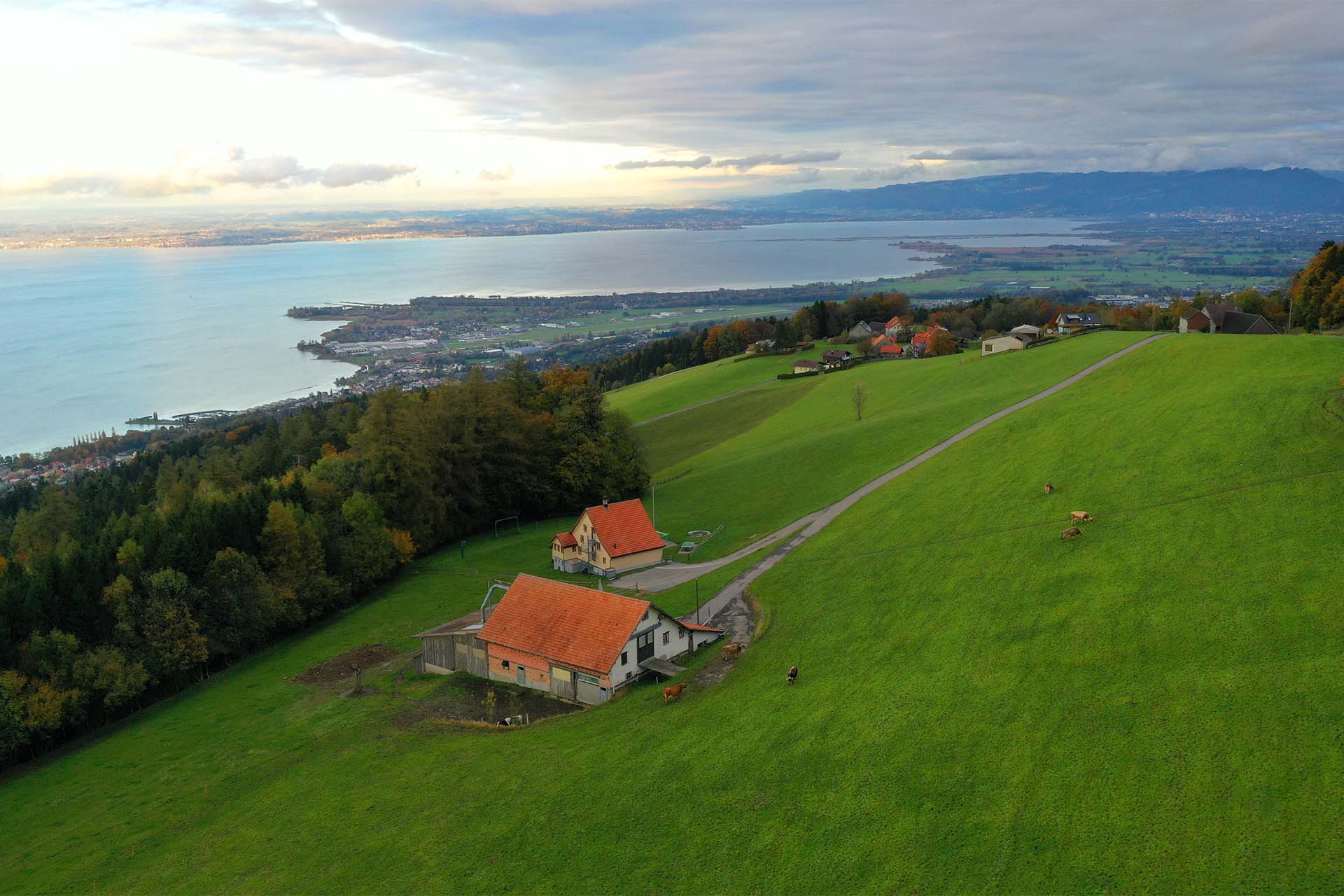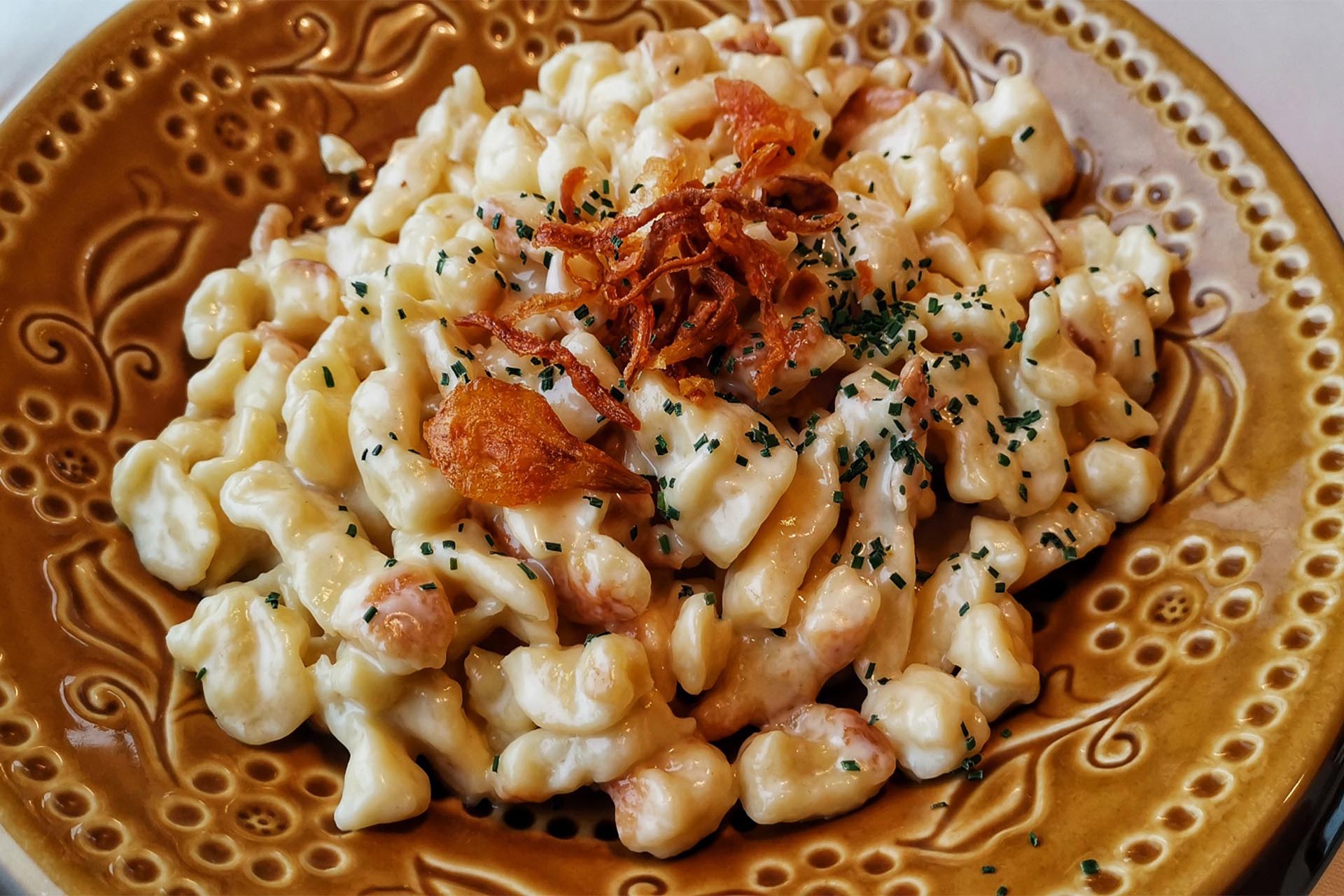 2). Stiftsbibliothek St Gallen
Stiftsbibliothek or Abbey library is a medieval library ranked as a UNESCO world heritage site since 1983. It is also one of the oldest cultural centers in Europe. This library was built by Saint Othmar, a founder of St. Gall Abbey.  In 937, a fire outbreak destroyed Abbey but not the library. In addition, the Stiftsbibliothek has the earliest library collection in Switzerland. It features 170,000 books available for the public. The collection includes 1650 books printed before 1500 and 2100 between the 8th to 18th centuries. That's a lot, isn't it?
3). Drei Weieren
Drei Weieren are three ponds on the city hills of St Gallen. They were built in the 17th century to provide water for extinguishing fires and for the textile industry. The place is located in a pleasant landscape that offers views over Lake Constance and the city of St Gallen. Additionally, it became a famous destination for swimming. In the past, men and women had different bathing ponds.
Today, it is the most beautiful recreational spot for the young and old. Guests can swim, stroll around, play soccer, and have a picnic or ice skate and sledding during winter. There is a forest found behind the ponds. You will also find a small church, restaurants, and mini golf course very close to the place. People can reach Drei Weiere in a 20 minutes' walk from the city center or talking the cable car and walk from there 10 minutes.
If you love nature and want to go for a hike near St.Gallen, you should visit the Hoher Kasten.

4). Kunstmuseum St Gallen
Kunstmuseum is found in the center of the city. It was built in 1877 by Christoph Kunkler which features a collection of sculptures and paintings dating back to the late middle ages to recent days. They are well organized chronologically with more information about the artists. The museum is opened on Tuesday from 10.00am-5.00pm, Wednesday 10.00am-8.00pm, Thursday- Sunday from 10.00am to 5.00pm. If you love art, then you should visit the Kunstmuseum in St Gallen.
5). Botanical Garden
The botanical garden of Sankt Gallen is found in the Stephanshornstrasse on a land of 2ha. It is the home of 8000 plants from around the world which are displayed in the greenhouse, huge garden, and open air. I love the fact, that there are many seating areas to enjoy the peaceful atmosphere full of nature. Public events like reading, lectures, courses, and exhibitions take place in the garden. Visitors can access the garden for free during opening hours from 9.00 am to 5.00 pm daily except Christmas and New Year. Special tours can be booked for a fee. During the tour you will learn a lot and see medicinal plants, poisonous plants, carnivorous, mountain, tropical and cultivated plants. Lastly, people are invited for public tours every first Sunday of each month. So, another great argument to visit St Gallen.
6). Fürstabtei St.Gallen
Fürstabtei, also known as a collegiate church, is among the last medieval buildings in Switzerland. It was constructed between the periods of 1755 to 1767 and became a parish church in 1805 after the Abbey of St. Gallen was destroyed. The church is also a diocese since 1847. The interior of the cathedral has a cheerful ambiance with its painting and decoration. Besides concerts and church services, the Cathedral vesper takes place every Tuesday at 5.30 pm. Free guided tours take place on Saturdays at 10.30 pm from May to September.

7). Walter Zoo Gossau
Walter Zoo is a large private zoo near St Gallen at Gossau. The zoo features about 900 animals and more than 130 species. These animals include chimpanzees, frogs, zebra, tigers, and lions. Children can ride on ponies and camels in the Walter Zoo. Barbecue spots allow families to have a picnic throughout the day. There are enough restaurants, and food stands to treat your family and enjoy a great day in the Walter Zoo near Sankt Gallen.
8). Lake Constance 
Yes, the city is privileged being so close to the "Bodensee", called "Lake Constance". It is one of the largest lakes in Europe, located 10km from the center. The Lake borders Switzerland, Germany, and Austria. There are many activities to do, including water sports and leisure activities and hiking, walking, and cycling trails. You can also cross the borders to Germany or Austria. Relax at the shores and enjoy the great views over the mountains and trees. You can also take a cruise ship or rent your own on a sunny day. The fastest way to visit Lake Constance is to take the train or car to Rohrschach.
9). Schützengarten 
Schützengarten is the oldest brewery in Switzerland, founded in 1779. It offers brewery services in the eastern part of the country. It produces varieties of beers, including German wheat beer, IPA, and Schwarzbier. On top of that, the award-winning company sells minerals, wines, and juices. Guided tours are offered daily.
10). Stadtlounge
Stadtlounge or city lodge is an outdoor space found in Bleicheli near the old town of St Gallen. The area was inspired by a visual designer called Pipilotti Rist and Carlos Martinez, an architect. It has lounge chairs, sofas, lamps and a car with a red carpet covering the whole area.

11). Restaurants St Gallen
Are you searching for restaurants in St. Gallen? Then I give you some great tips for some of the best Restaurants.
Alte Post: The Alte Post is in a historical building in the Old town. The restaurant offers traditional seasonal menus like "St Galler Bratwurst" but also has a vegan menu. It is a very known place for great food and you should reserve your table early enough. In Summer you can also eat outside in the old town.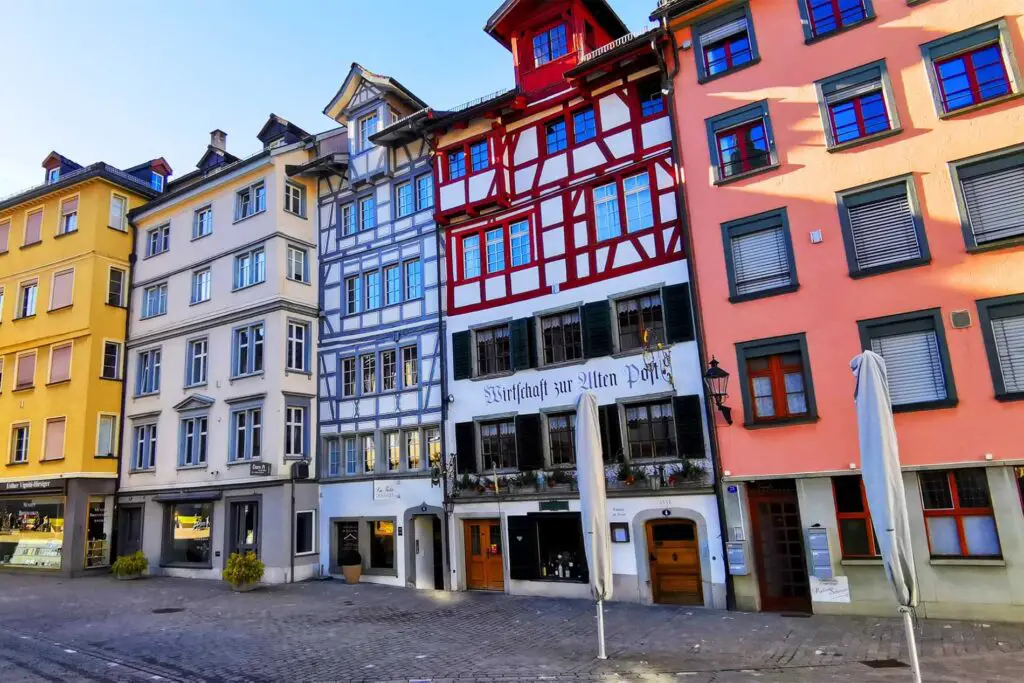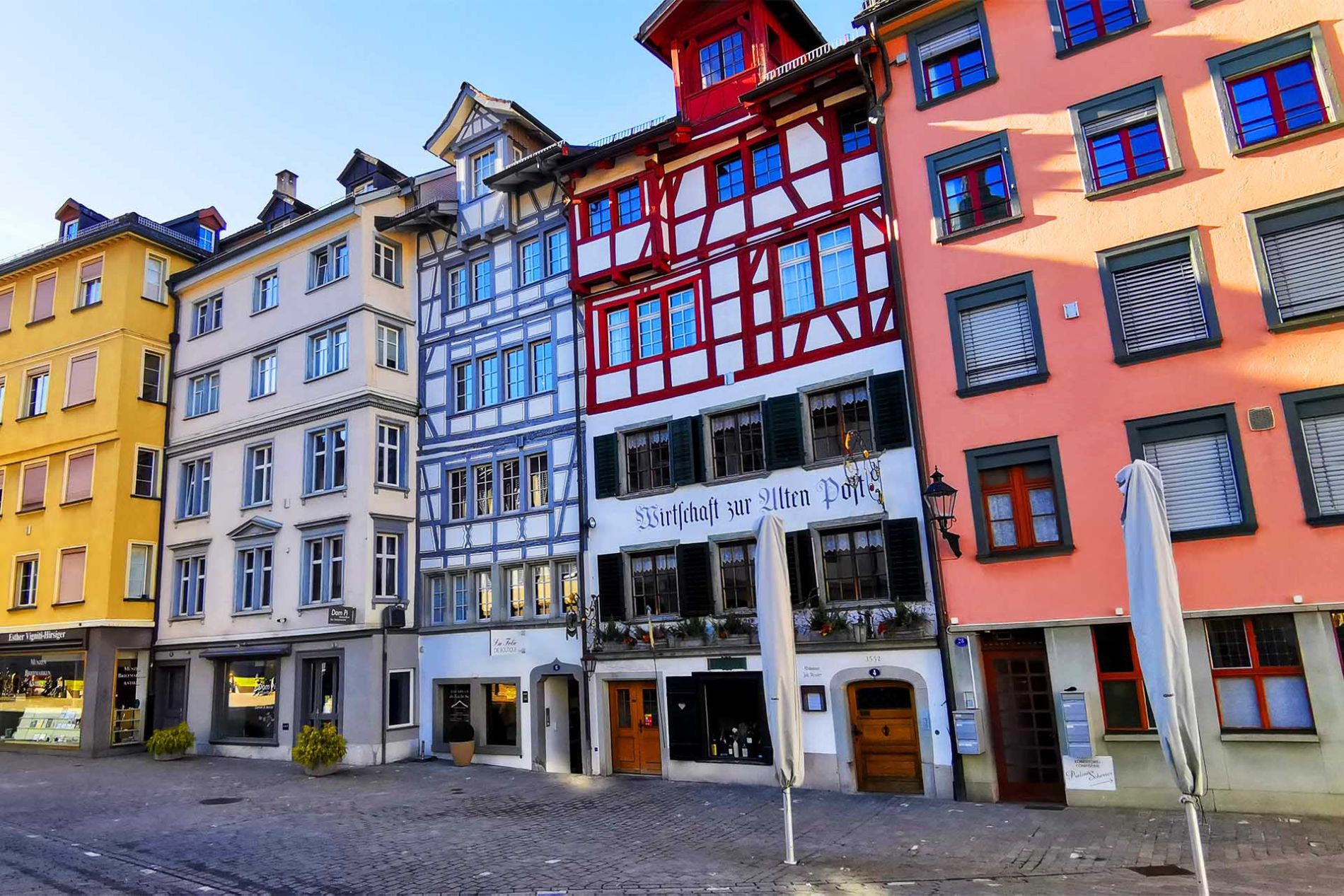 Stickerei: No Stickerei is in this case not a stitchery, it's one of the restaurants I want to recommend you. The Stickerei is know for its fancy burgers in St Gallen and is a place where a lot of young people are going.
Gourmet Restaurants in St.Gallen
Einstein Gourmet: this pleasant restaurant" is found in a convenient location where you have a view over the town. It has 18 Gault Millau points and 2 Guide Michelin stars which means it is one of the best restaurants of Switzerland. The Einstein is situated in the "Hotel Einstein" and offers special diets, International and French Cuisines. The meals contain unique ingredients and are well presented. You can choose between a 4, 5 and 6 course menu, while a 4 course menu starts at 175 CHF. Reservation is highly recommended.
Gaststuben Zum Schlössli: Have you ever had a dinner in a castle? The Gaststuben zum Schlössli is the restaurant which fulfills this dream. It is the most historical restaurant in the town. The building itself looks like a castle and is well preserved. Available Cuisines include Swiss and European. Food is well prepared and served with generous portions. The wine card has more than 20 types to try. You should reserve your table in the tower in case you need a romantic ambiance.
Final thoughts of St.Gallen
St. Gallen should be on your bucket list when you want to visit Swiss cities. The old town invites tourists to discover historical attraction sites or a lot of outdoor activities. It easy to walk through the area because there is no traffic allowed within the old town. The city can be reached easily from "Zurich Switzerland" in a one hour train ride. With the great "Restaurants" it is also worth to try the delicious cuisine. If you need wellness, then we can recommend only 50 minutes away from St.Gallen the village Bad Ragaz