A lake like in the Caribbean awaits you in the "Vallée de Joux": Lac de Joux. Whether hiking, swimming or enjoying life – this is the place to live.
Text and pictures by Marc Gottwald
About Lac de Joux
Lac de Joux is a popular destination for nature lovers in Western Switzerland. The Swiss lake covers 9.5km2 which makes it to be one of the biggest lakes in the canton of Vaud. Furthermore, the lake is located 1,000 meters above sea level. It is set between Mont Tendre and the wooded chain of the Mont Risoux in the Jura Mountains and is situated in the so called "Vallée de Joux".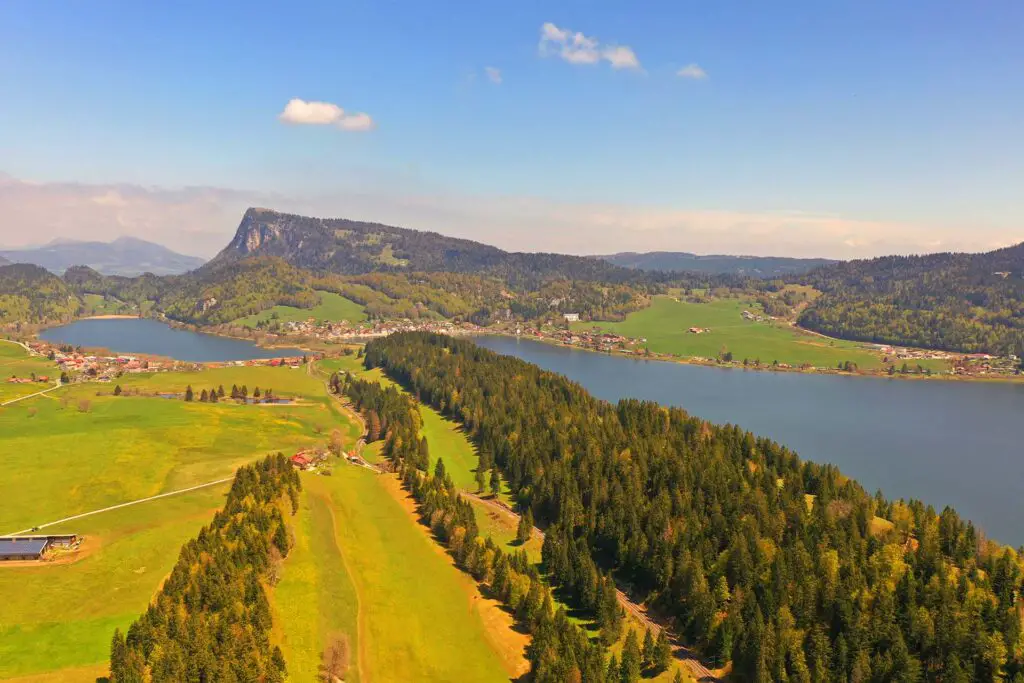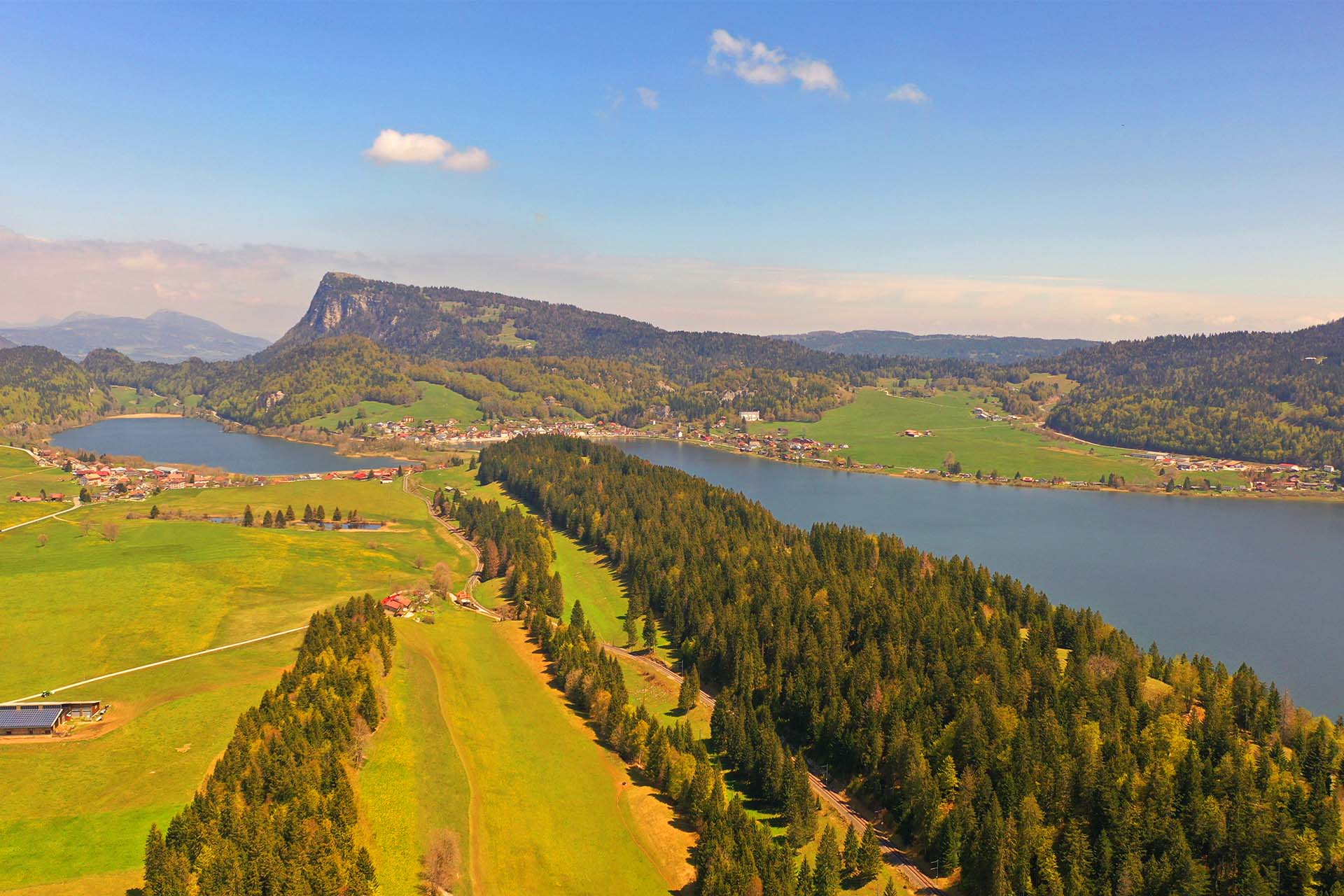 Additionally, the lake features lakeshore villages of Le Sentier, Le Pont, and L'Abbaye, which offer a range of hotels and restaurants. Therefore, visitors can stay here for some nights.
The destination is close to France and is one of the few lakes in Switzerland where there are sandy beaches.
One of the biggest characteristics of Lac de Joux and its neighbouring Lac Brenet is that there is no surface water run-off here. The water seeps into the calcareous subsoil and comes out kilometres later in a completely different place.
This article about will help you to know more about this region and find your fun activities to do.
8 Things to do at "Lac de Joux"
The lake region of offers a wide range of activities for its tourists and population. These activities include:
1). Swimming
The lake's water temperature ranges in summer from 18 till 24 degrees during summer, making it ideal for swimming. Due to its high altitude and the very special Mediterranean looking landscape, it makes it a memorable experience. You shouldn't the chance for this activity while you are here.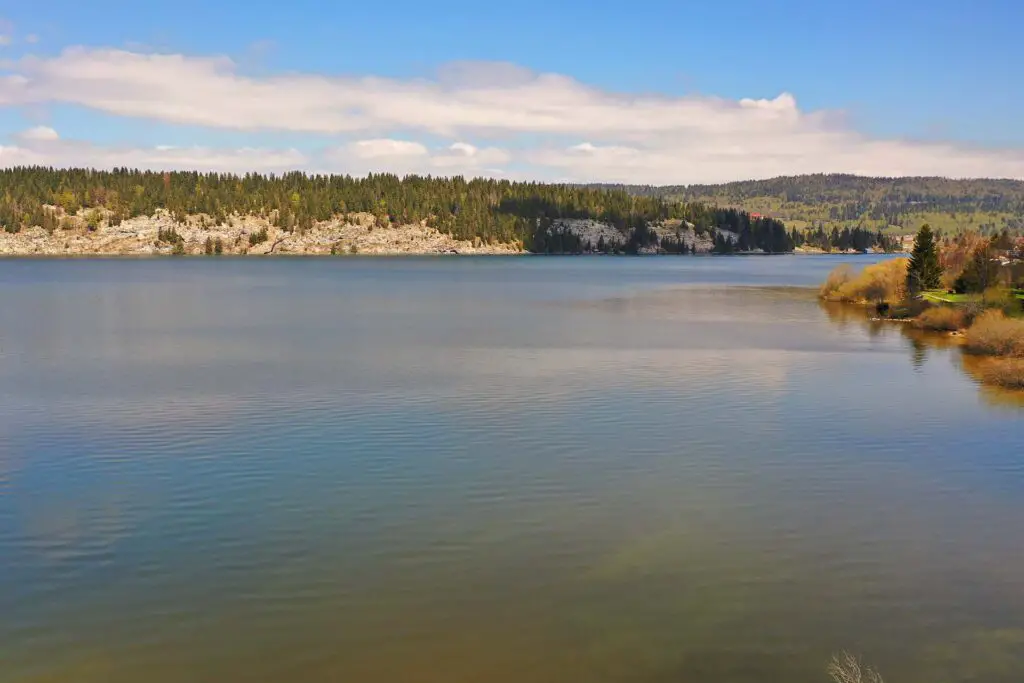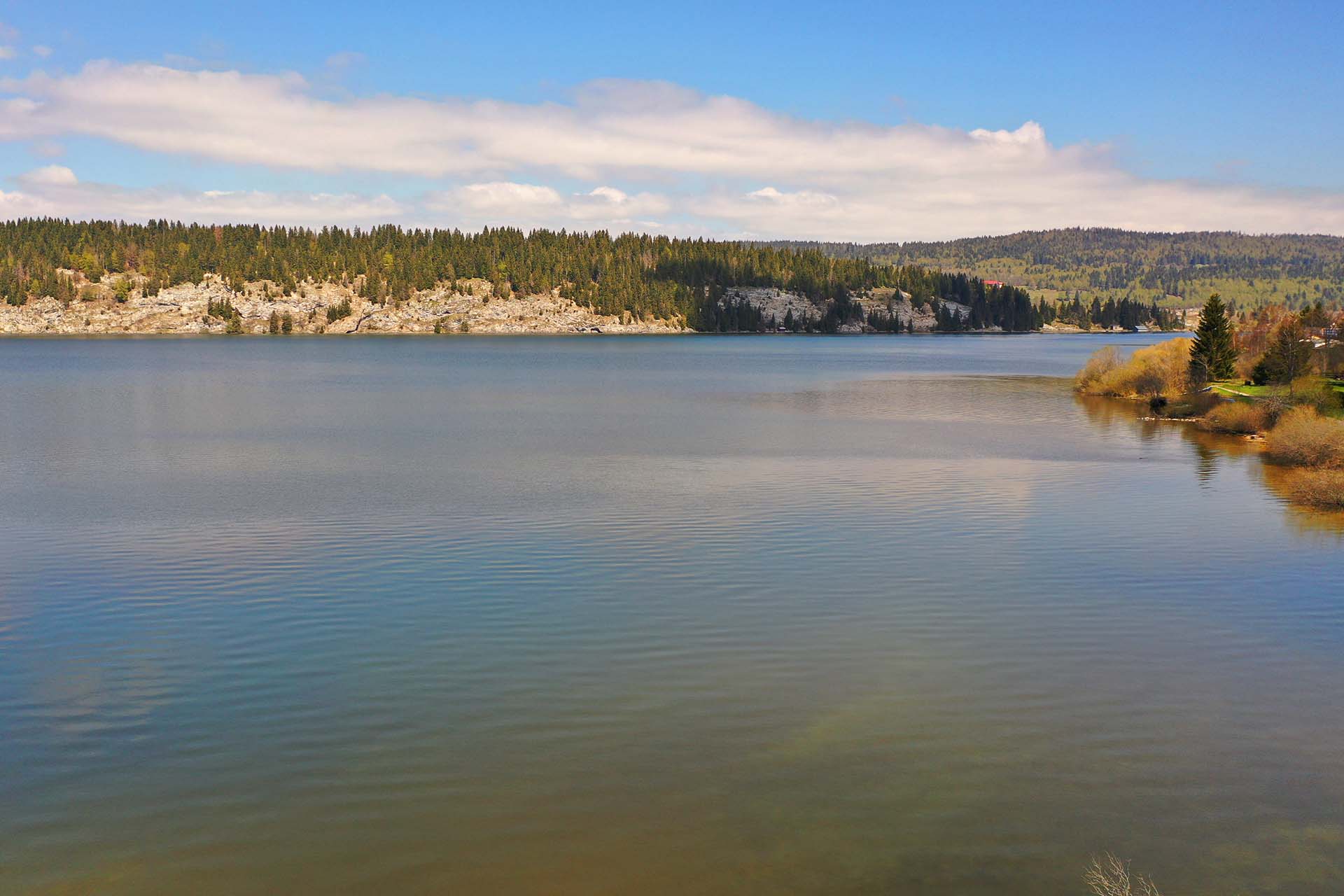 2). Take a lake cruise
In July and August, during the Swiss summer holidays, a scheduled boat service operates on Lac de Joux, offering lake cruises. In June and September, the boat operates at weekends only. A boat trip on the lake is something very special! Here you feel like you are in another world.
3). Windsurfing
The Swiss lake is known for favourable wind conditions. At 1,000 meters above sea level, you can windsurf here. Experienced persons can also water ski in the lake.
4). Ice skating
During winter, the lake freezes most of the time due to the cold climate, and the surface turns into a huge ice rink. Experienced ice skaters can skate on the ice or doing a walk. Incidentally, ice used to be mined here in winter and taken to neighbouring France in cities like France, Lyon but also to Geneva, among other places.
5). Enjoy a picnic
The lake's high altitude and Mediterranean landscape makes it ideal for picnics. If you are not into the adventures such as windsurfing, you can go to the lake with family members or friends for a picnic at the shores. Picnics offer relaxation while you admire the beautiful scenery and recharge batteries.
6). Bike riding and Lac de Joux hiking
In this region, you will find an extensive network of cycling routes and mountain biking around the lake. You can also use the great hiking trails around the lake and up to the mountains.
I particularly recommend the circular hike around the Lac de Joux, which is almost unspoilt. The beautiful view of the lake and the southern trees create a real holiday feeling. Since the hike is relatively long at 23 kilometres and takes about 6 hours, you can of course shorten it. Bus or train connections around the lake run every hour during the day and bring you back to the starting point.
Another hike I can recommend in the "Vallée de Joux" is the 3 lake hike. You start on Lac de Joux, will reach Lac Ter and going back to Lac Brenet.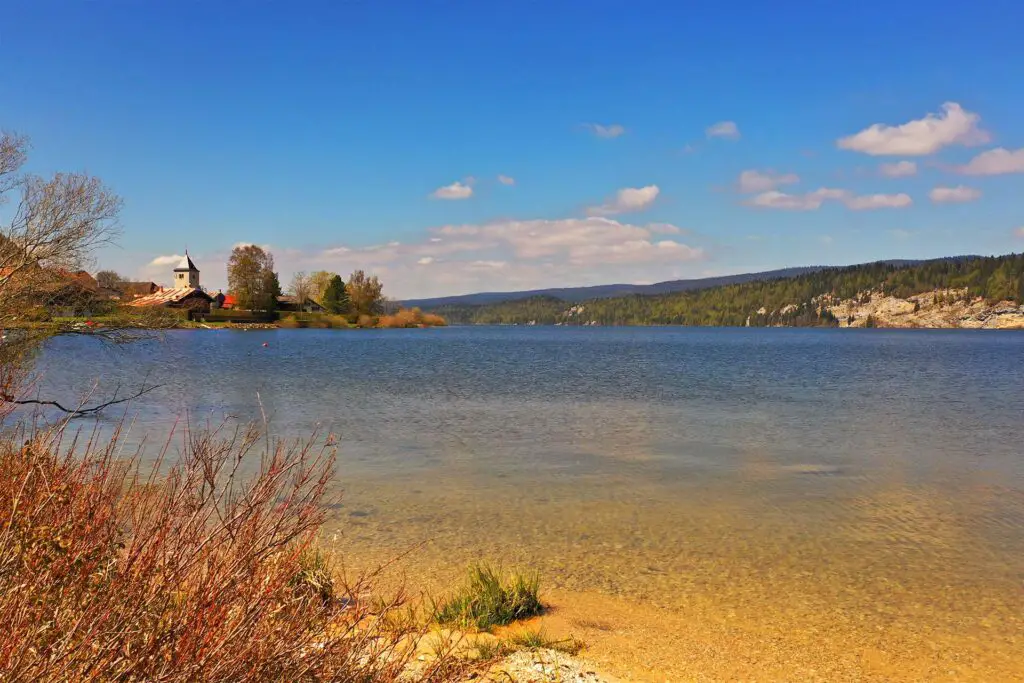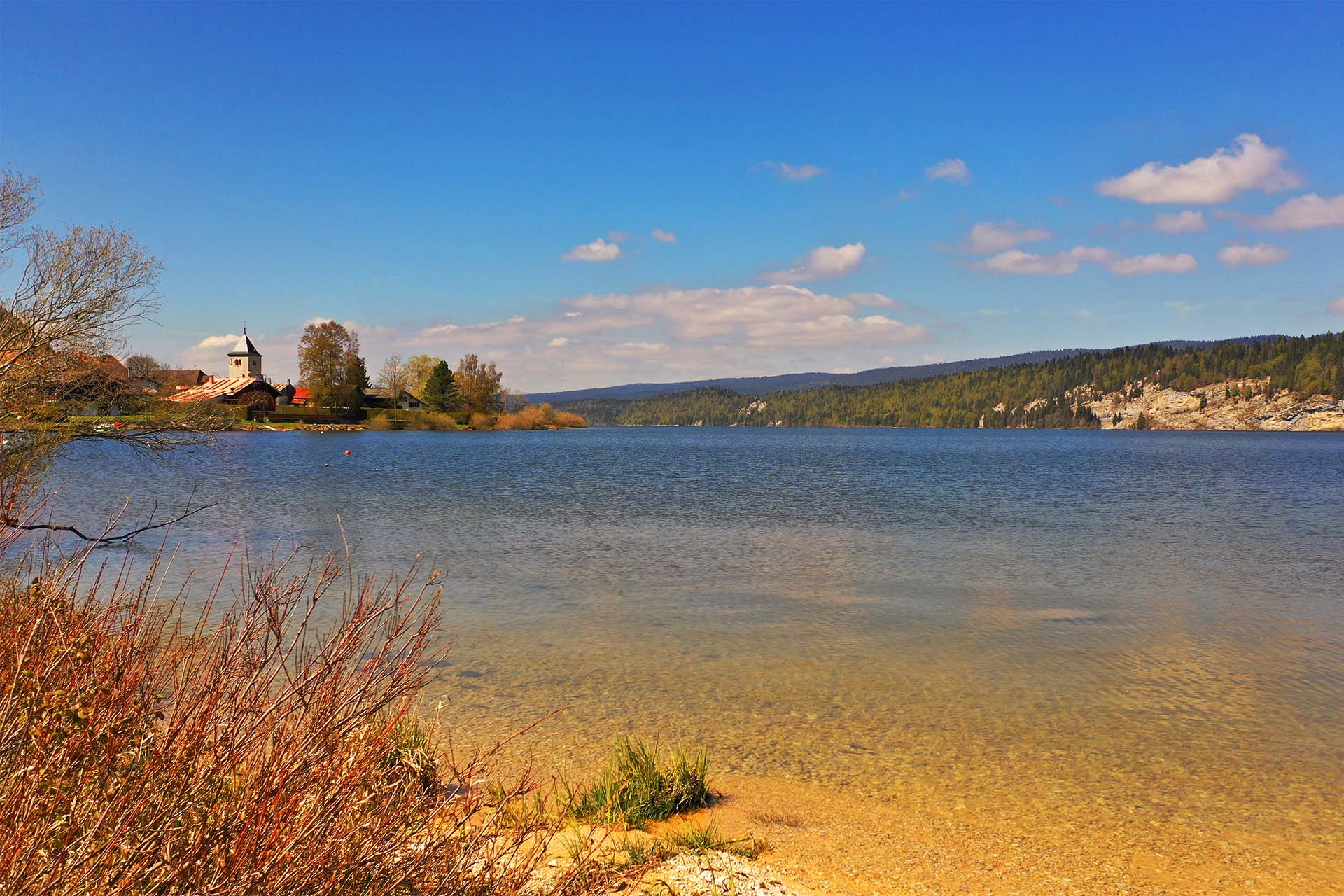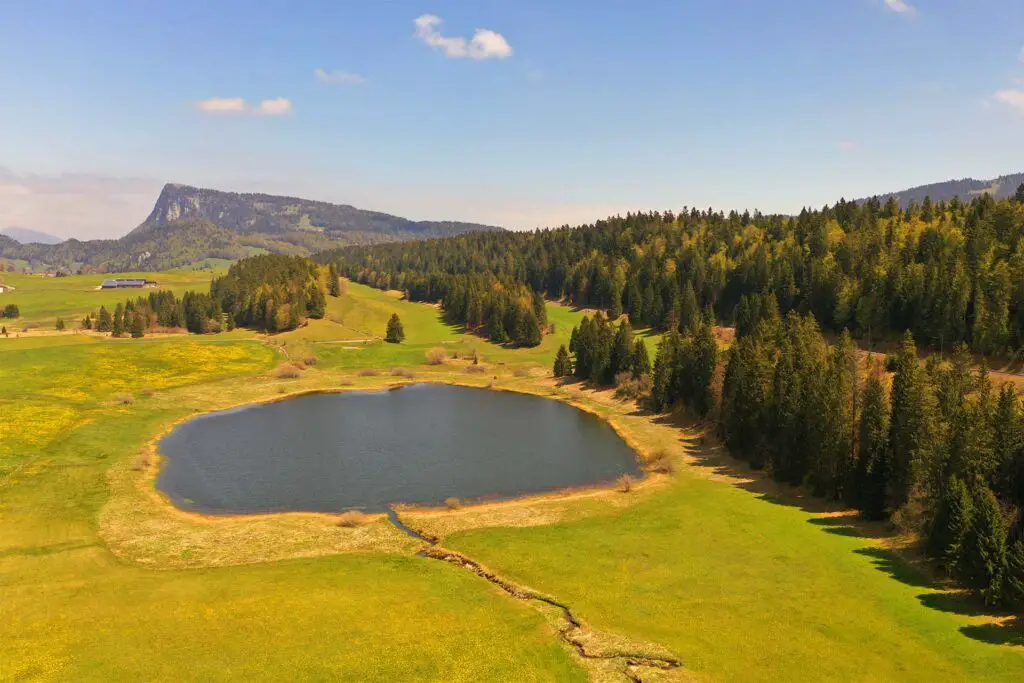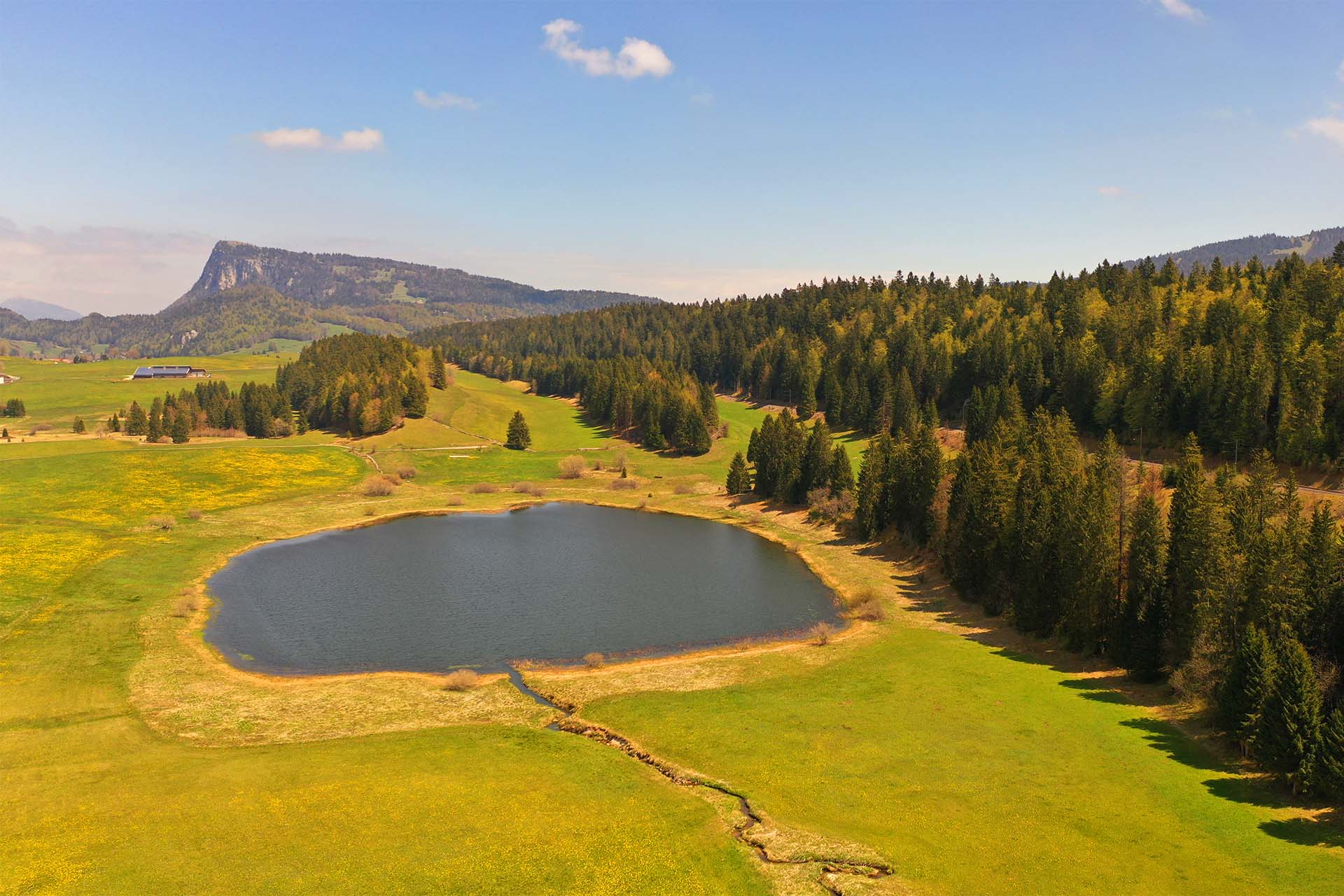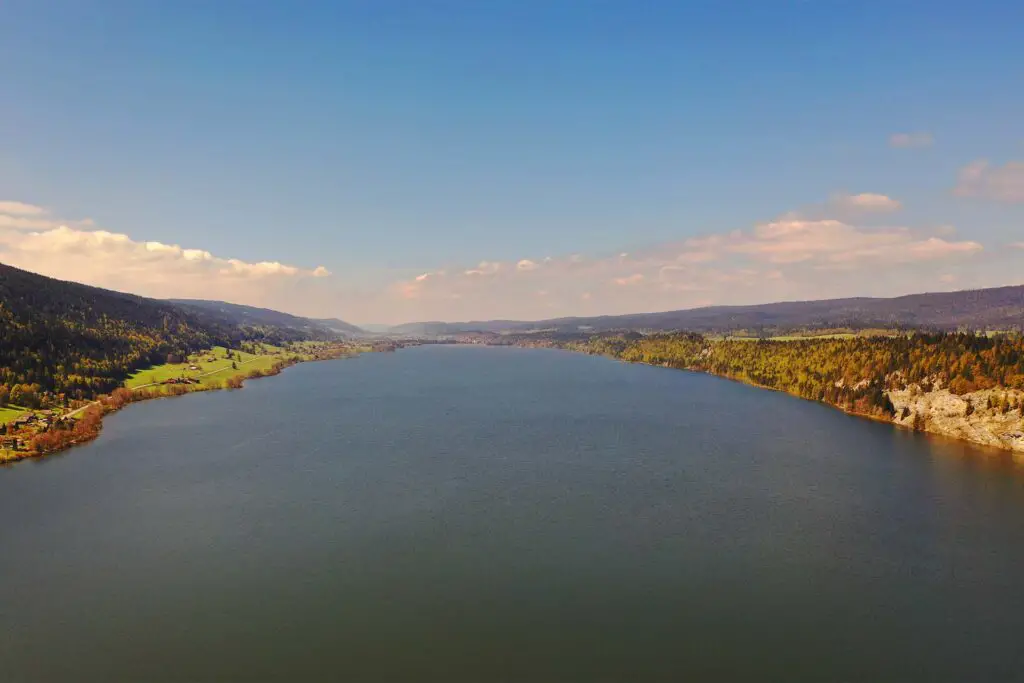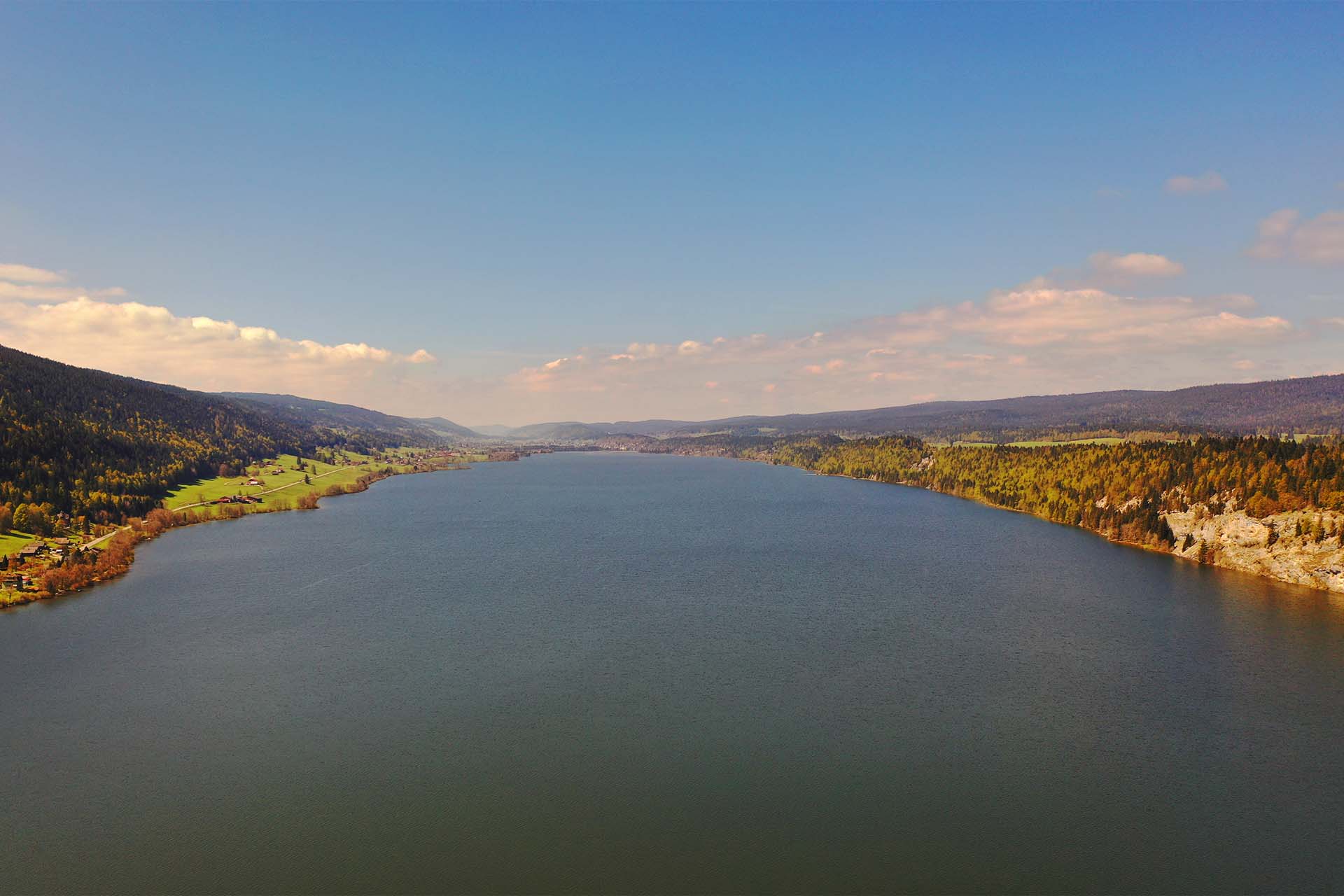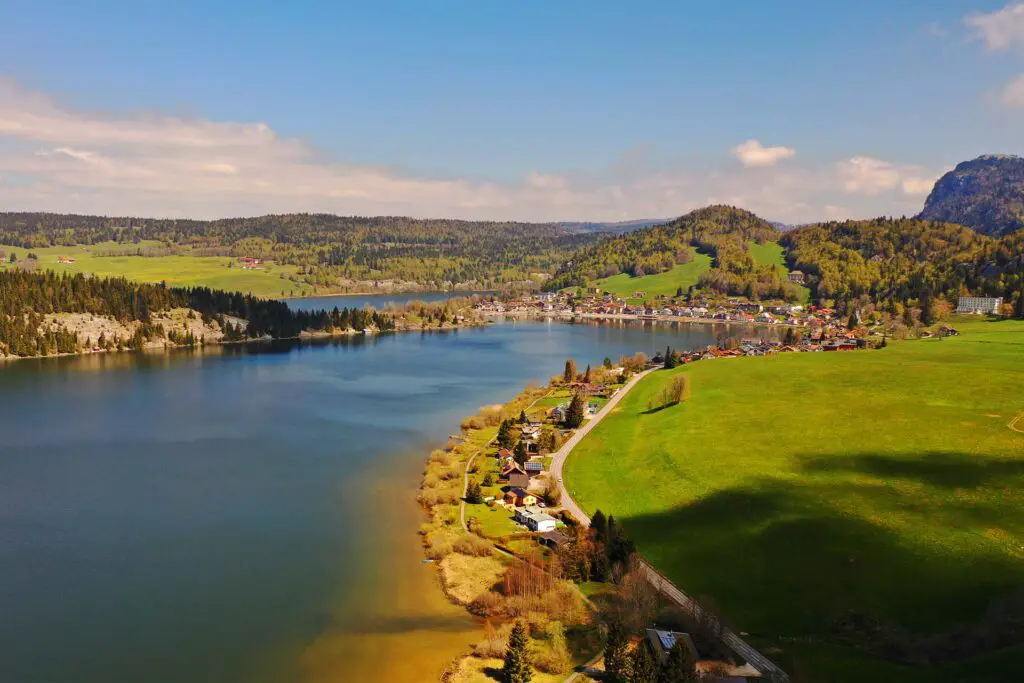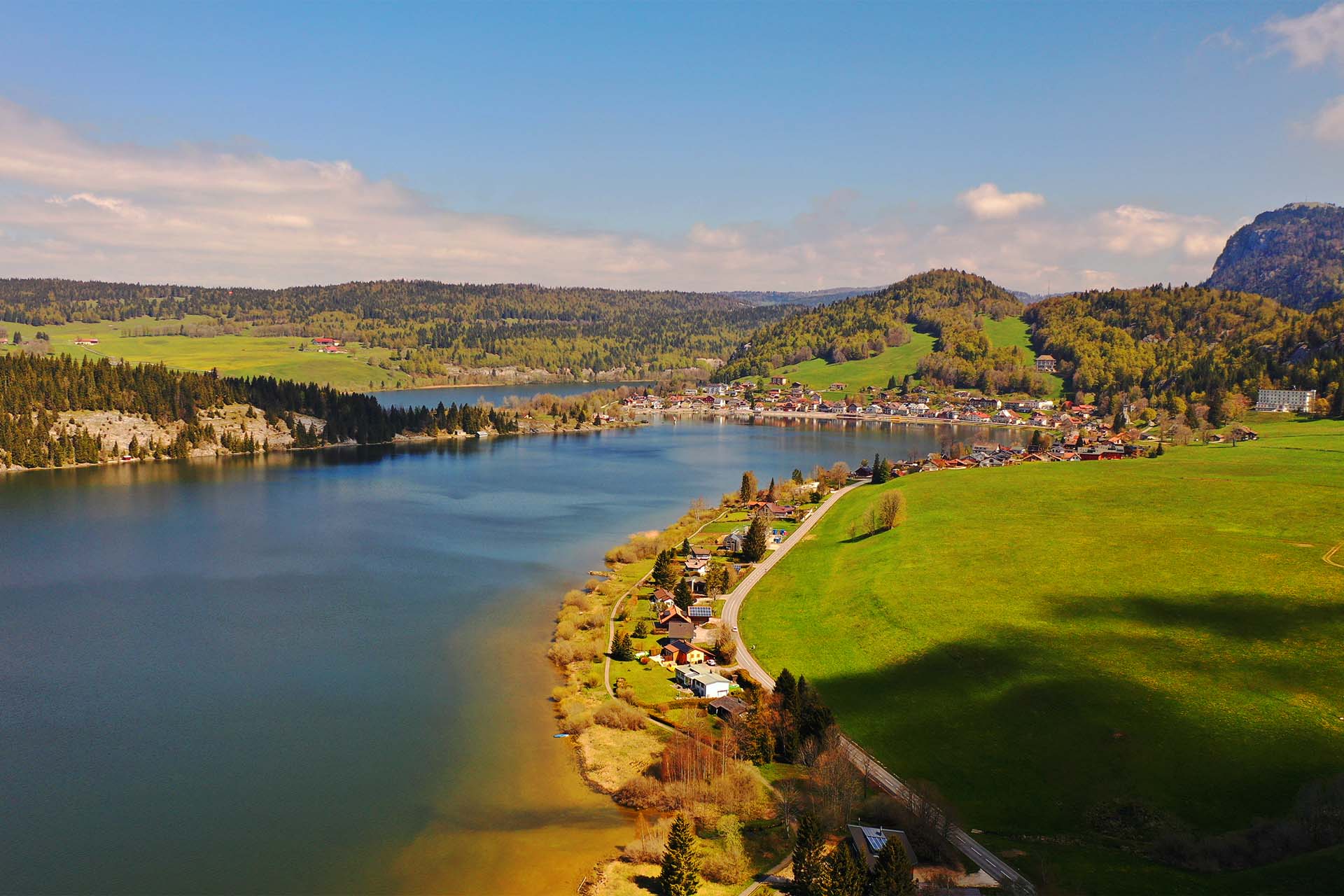 If you prefer views from above, I recommend the hike up the Dent de Vaulion. Here you have a breathtaking view of the whole Valley with lakes like Lac de Joux and Lac Brenet.
7). Sightsee the iconic Train A Vapeur de la Vallée de Joux
Compagne Du train is a historic steam engine train that acts as a tourist attraction in the region. Built-in 1909, this 8.5 meters relic with a 4.2m3 water capacity provides a glimpse of the rich heritage of the lake region of Joux.
The steam railway used to be needed to transport the ice in winter. In some cases, that was up to 40,000 tonnes of ice per year. Please find out when the extra trips take place.
8). Take part in indoor sports activities
While touring on this lake, you can also participate in indoor sports activities at Centre Spotif de la Vallée de Joux. This 20 years old sports center provides sports activities for sports lovers. This includes a gym, skating area, sauna, ice hockey, and other sports.
Conclusion Lac de Joux
Lac de Joux will leave you with a memorable experience. If you are looking for nice places to explore in Switzerland, I highly recommend the beautiful Swiss lake with the surrounding Lac Brenet.
If you want to know more about Switzerland, get inspiration with our free e-Book.