In this article I want to answer the questions "What is the language of Switzerland?", "What is the CHF currency?", "What is the best train ticket?" And "What is the best time to visit Switzerland?".
Text and pictures by Marc Gottwald
Languages ​​in Switzerland
What is the language in Switzerland ? There are four official languages : German is spoken in the German-speaking part (Northern and Eastern Switzerland), French in Western Switzerland, Italian in Ticino and parts of Graubünden and Rumantsch in the canton of Graubünden. So there is no one language, however we have four official languages.
You can also communicate relatively good with English in the Swiss cities and tourist resorts in the Swiss Alps. Nevertheless, in remote mountain areas, you will get rather less far with English.
On the picture you see the region of "Lauterbrunnen". In this region they speak German with the Swiss German dialect. No worries, as it is a bigger touristic village, you can easily communicate in English at most of the time.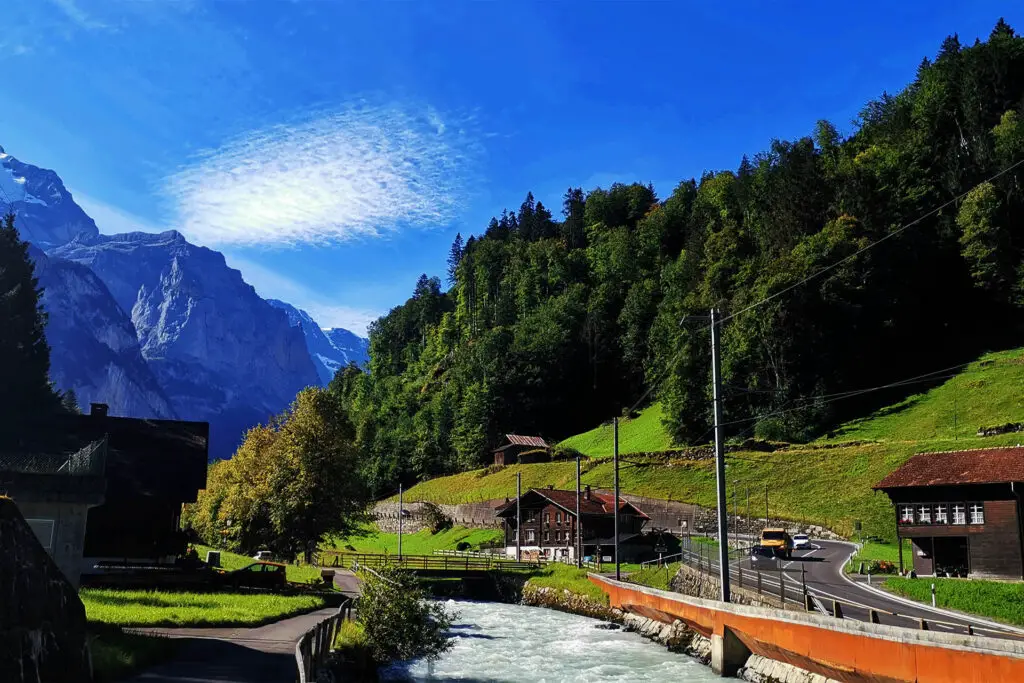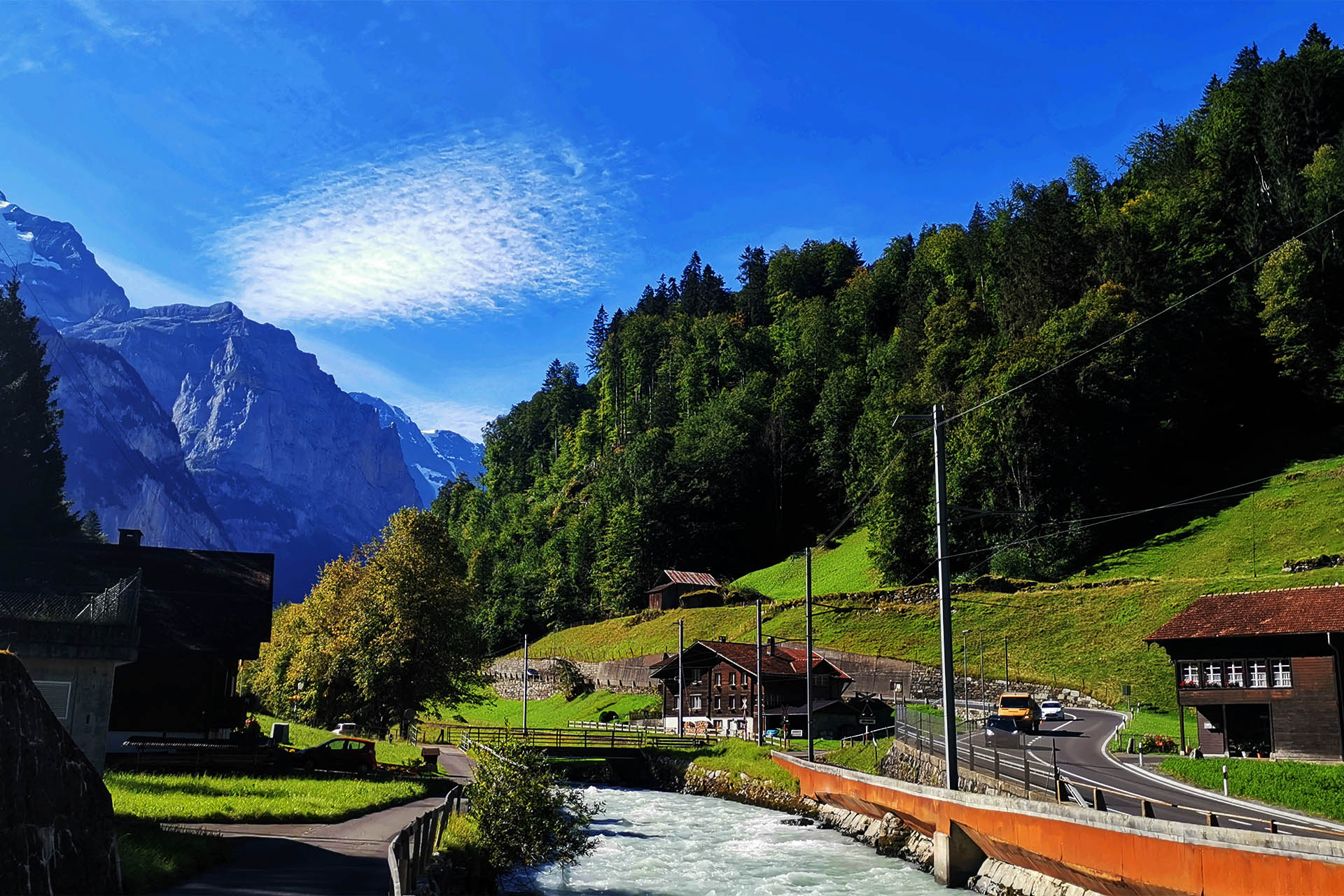 There are also many dialects within Switzerland. For example, the one in the canton of Valais is even for a Zurich person difficult to understand.
Time in Switzerland
In Switzerland we have the Central European Time (CET) and distinguish between summer and winter time. Funny but true: one of the arguments for the time shift in Switzerland was that cows can produce better milk that way. But that was a long time ago.
The easiest way to see the time in Switzerland is to look at this watch.
So we have the same time as Germany, Europe, France, Austria, etc . But here the time is + 1h compared to Spain (in summer), England, etc and -1 compared to Greece or Turkey.
Comparing Swiss time with the US makes it a bit more complicated. New York, for example, has CET-6h in winter, CET-5h in summer; Dallas, for example, has -7h in winter, -6h CET in summer. Los Angeles even has CET-9h in summer and CET-8h in summer.
Since I always get confused with the different times despite the internationality, it is the easiest to quickly look up the real time in Switzerland.
Weather in Switzerland
While it's easy to predict the time in Switzerland, the weather is a little bit more difficult. Because on the one hand I notice how varied the weather is, extreme conditions are increasing. Sometimes we have very dry and beautiful springs, but the summer is rather wet. Then again, there are springs with a lot of rain and a hot summer. And sometimes it rains more than enough in both spring and summer.
As you can see, the "Swiss weather" cannot be predicted over several months. Nevertheless, there are tendencies. If you like hot weather, you'll be very well served between mid-June and mid-August. This is when there are proportionally the most hot days over 30 degrees Celsius.
For those who like the weather to be pleasantly warm but not too hot, the perfect time to visit Switzerland is between May and June and from mid-August to the end of October.
On the other hand, if you like snow and the Swiss weather freezing cold, the chances are greatest between mid-December and the end of March. Of course, the "weather in Switzerland" also plays a role in which region and altitude you are. Therefore, a generalization is never possible.
You can find the current "Weather" here from a few selected places in the north, west, east and south of the country:
Weather Switzerland Zurich (North)
Weather Switzerland Lugano (South)
Weather Switzerland Geneva (West)
Weather Switzerland St.Gallen (East)
Weather Switzerland Interlaken (Middle)
What is the CHF currency?
The CHF is the currency code of the Swiss franc, the only official currency of Switzerland and its neighboring country Lichtenstein. Instead of CHF , Fr. is often taken, which is the abbreviation for Swiss Franc. In many places, especially on the border with Germany, Austria, Italy and France, the euro is also accepted, but no one is obliged to take it.
The Swiss franc (CHF) has notes of 10 CHF, 20 CHF, 50 CHF, 100 CHF, 200 CHF and 1000 CHF, whereby especially the notes up to and with 100 CHF are used very often. Coins come in 1 CHF, 2 CHF and 5 CHF, as well as 50 centimes (1/2 CHF), 20 centimes (0.2 CHF), 10 centimes, (0.1 CHF) and 5 centimes as the smallest coin with 0.05 CHF value.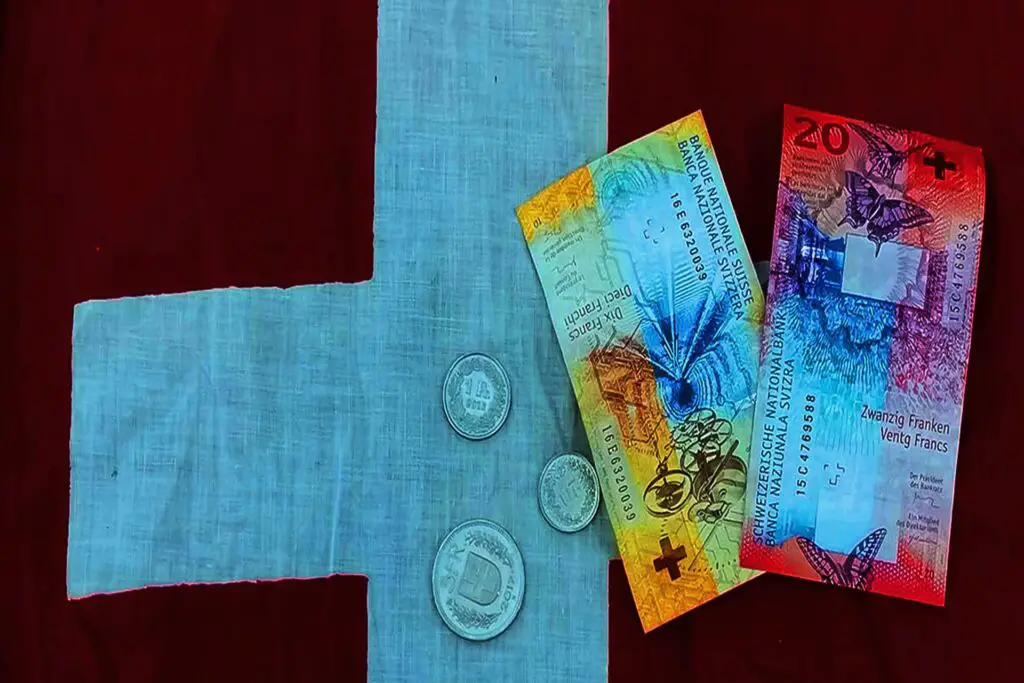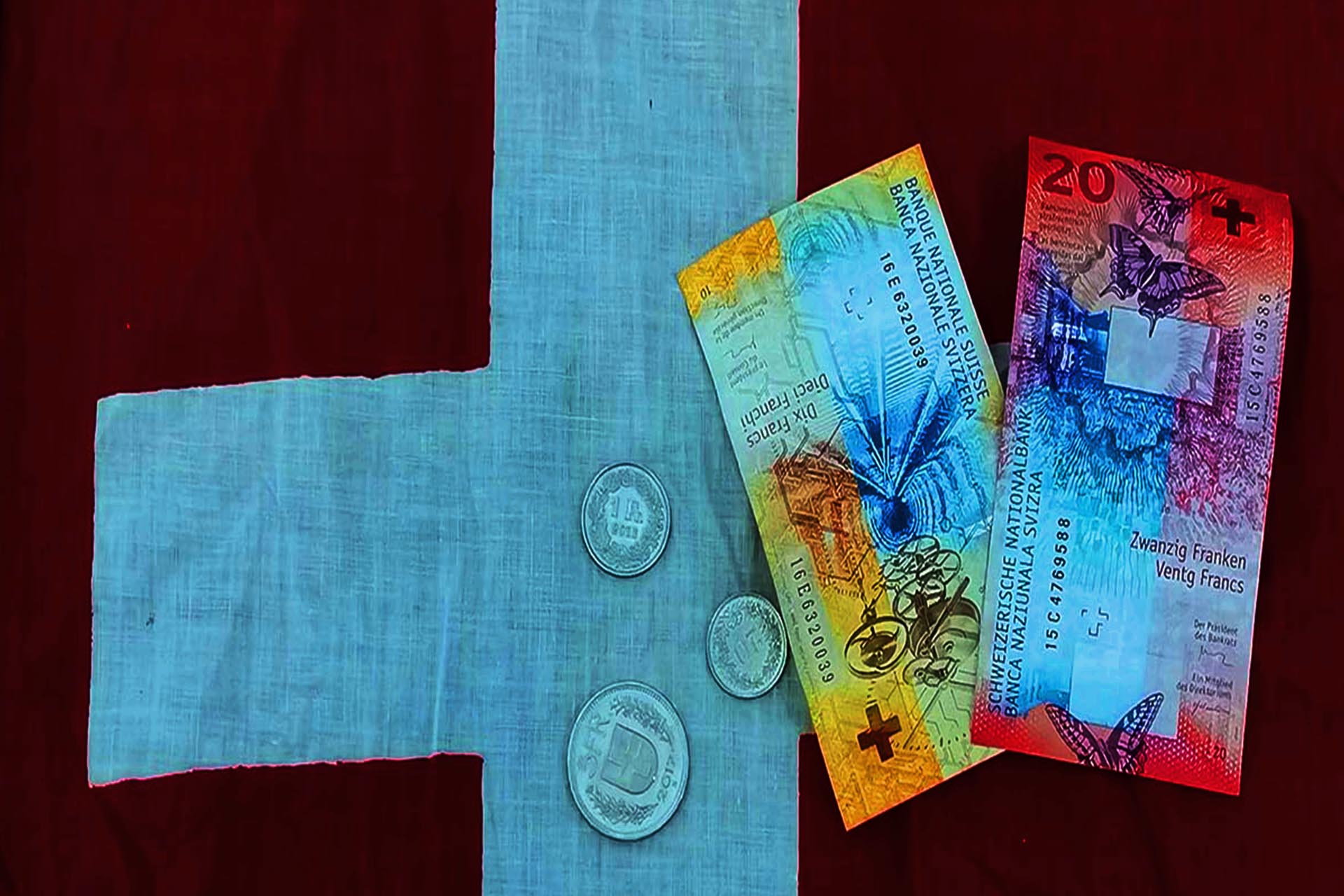 Although you can pay with the card in most places, it is important to have the CHF currency (Swiss franc) with you in cash. Especially on excursions and hikes, many mountain restaurants and parking meters do not accept credit cards. If you need cash, you can easily withdraw money (CHF) with your EC card from the ATMs; credit cards at ATMs incur high fees. There are ATMs in all Swiss towns and many larger villages.
What is the best time to visit Switzerland?
That's a good question and always depends on your preferences. But there are peak seasons for each season and other times that you can avoid depending on the season.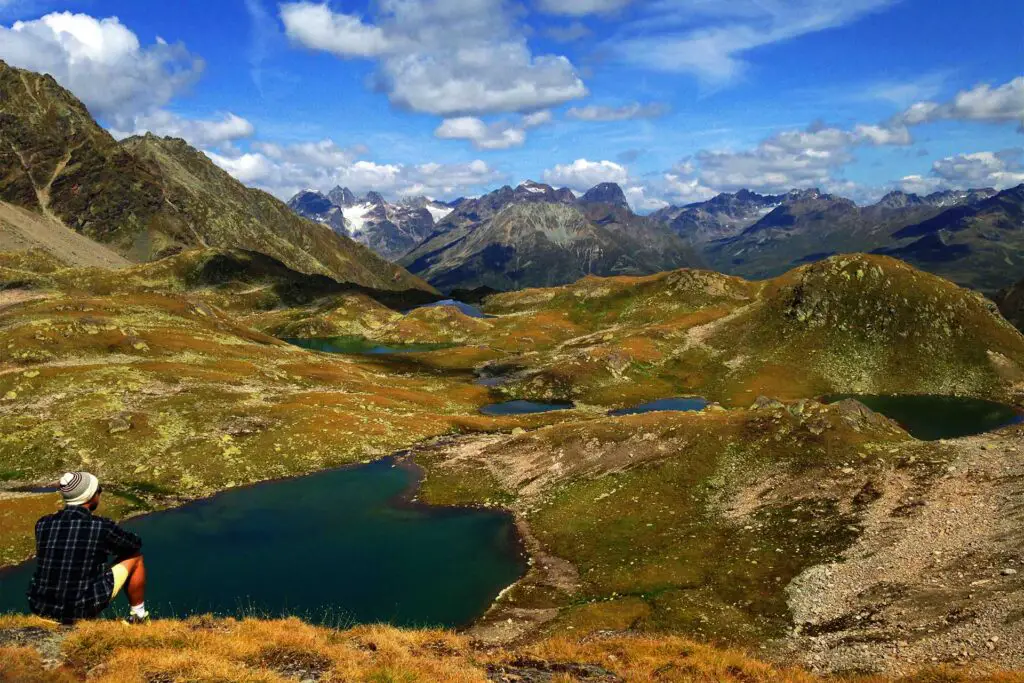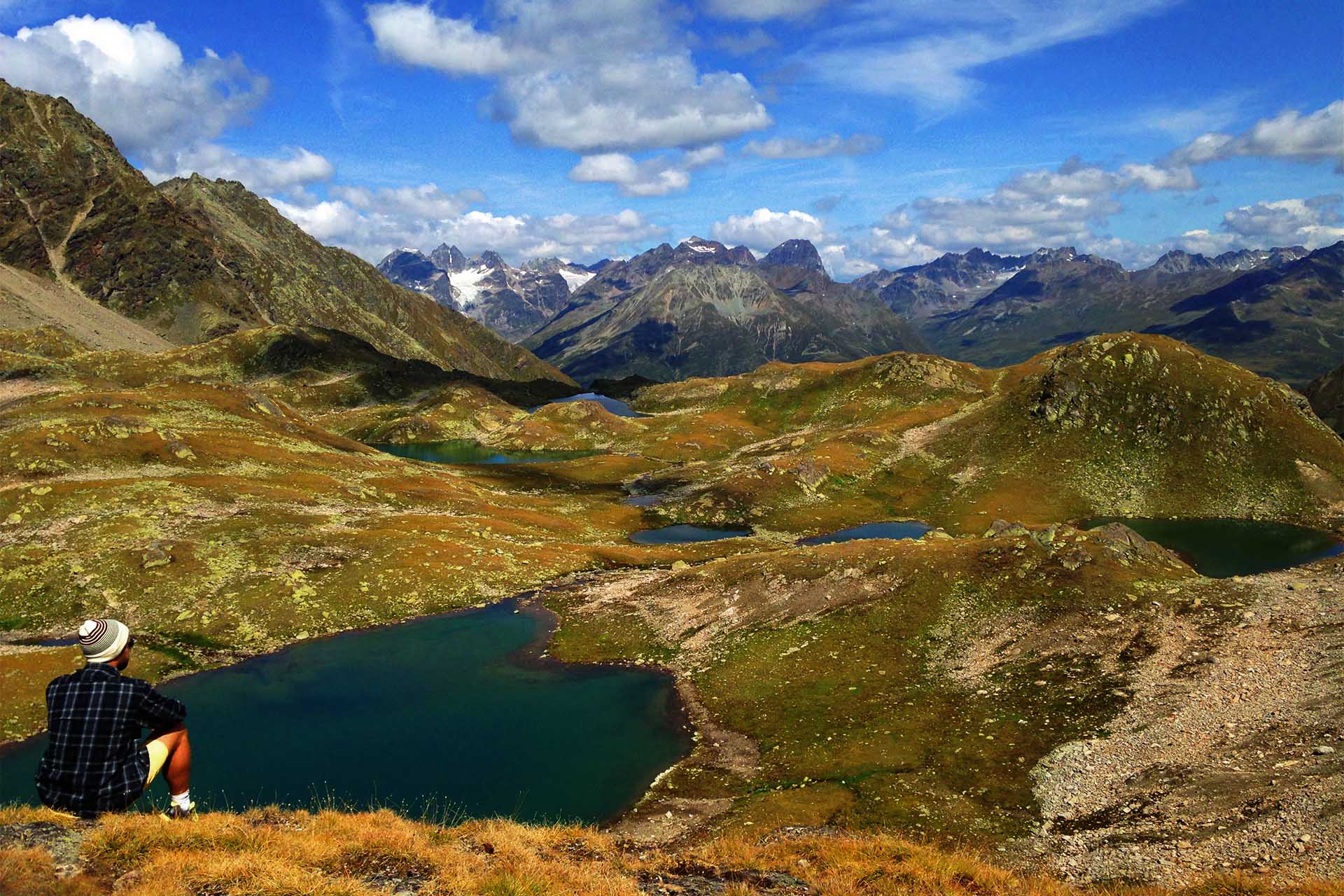 My favourite time in this country is spring. It starts at the end of March in the lower plains and also starts in May in the Swiss Alps. Spring in Switzerland has a seamless transition to summer. The summer season lasts from July to September and is one of the best times to visit Switzerland. However, autumn is also very worth seeing and rewarding. When the leaves change colour varies greatly, but it is usually in mid-October.
This means that from the end of March to the end of October is the best time if you like to see green meadows. From May to the end of October you will also see mostly green meadows in the Swiss Alps. The best time to visit Switzerland in winter is from mid-December to mid-March. Then you can go skiing, especially in the Alps.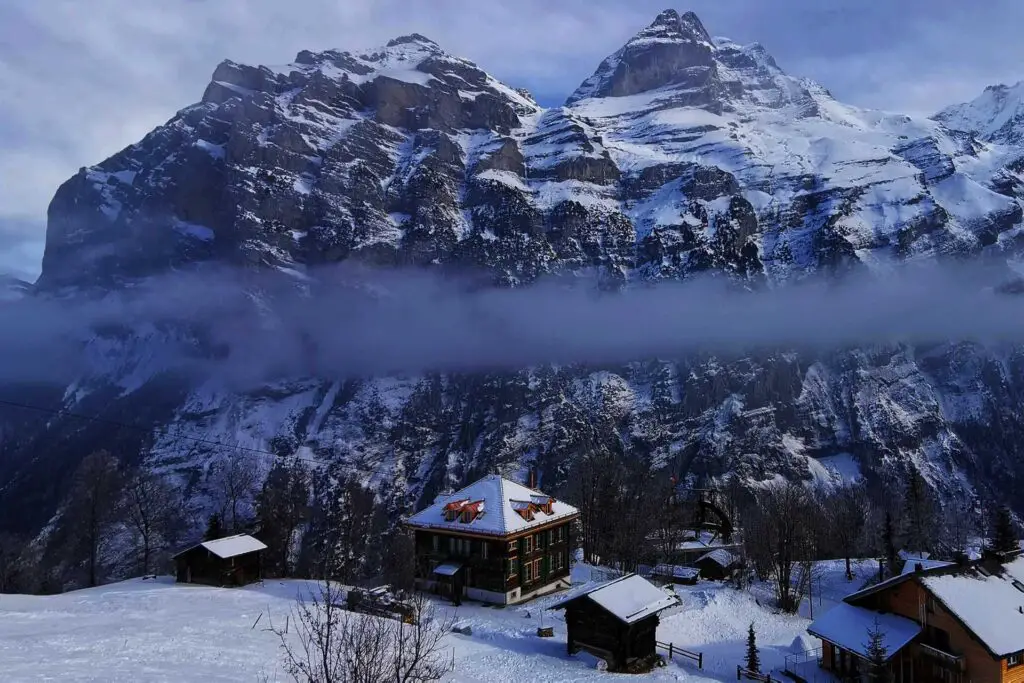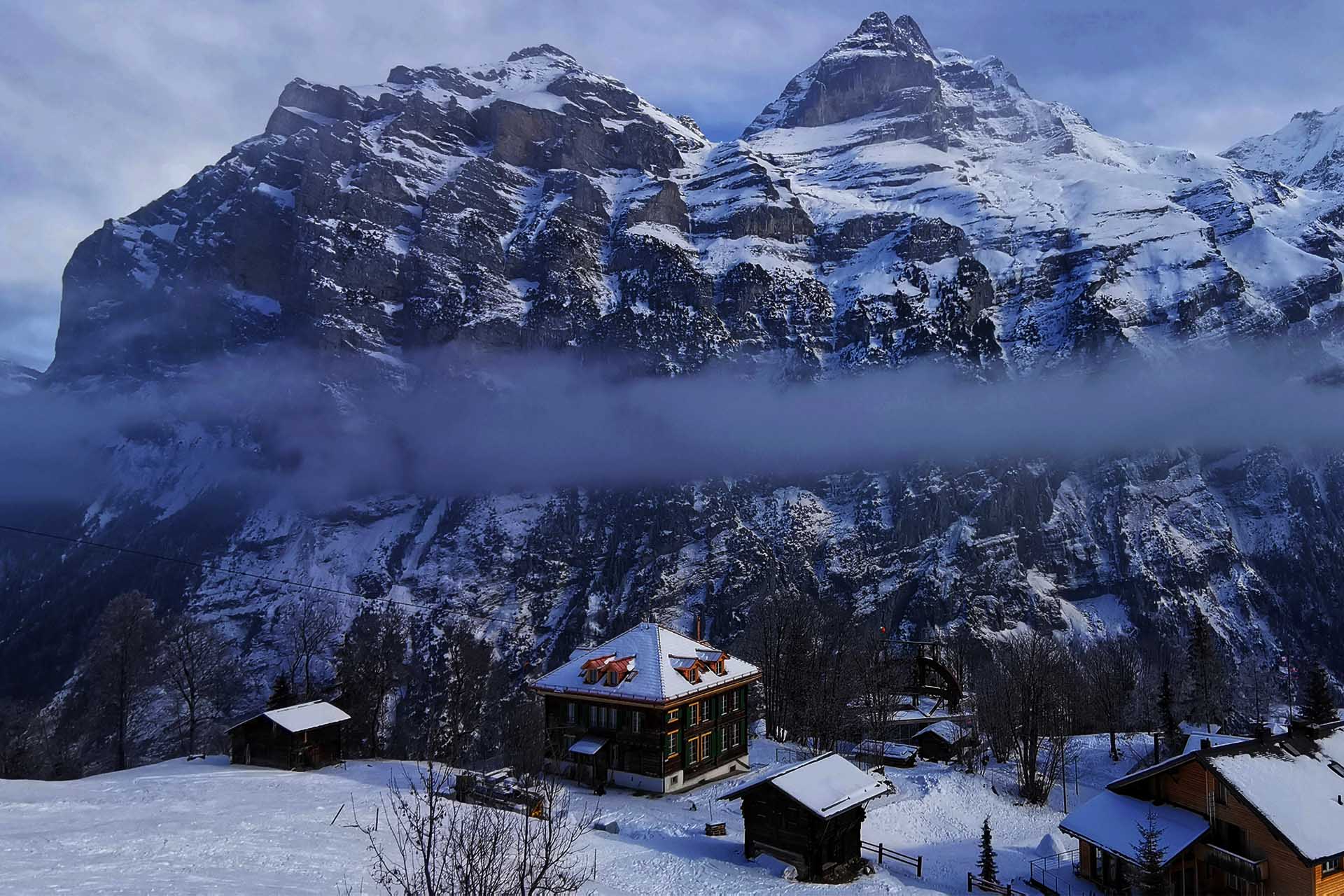 Population 
In 2019, there were more than 8.6 million people living in Switzerland. The population consisted of approximately 4.33 million women and 4.27 million men. According to the Federal Statistical Office, women live on average over 85 years and men 82 years.
Not only has the Swiss population grown from 6.8 million (2000) to 8.6 million (2020) by almost 2 million in just 20 years! The national languages are also shifting. While 64% spoke German and Swiss German in 2000, only 62% did so in 2020. French has increased by more than 2%.
But Switzerlands population growth is mainly due to immigration. In 1970, 3.7% of the population spoke languages other than the four national languages. In 2020, 50 years later, this figure has risen to almost 22.7%, an increase of 19%.
Immigration, at an average of 170,000, was higher than emigration, at 125,000, and marriages, at 38,000, were on average more than twice as high as divorces, at 17,000.
Capital
The capital of the country is Bern. Even though Bern is the capital, it is not the largest Swiss city. As the capital, Bern is only ranked fifth in terms of size. But Bern, which was founded in 1191, is definitely one of the most beautiful cities. It is part of the Unesco World Heritage.
Cities
As already mentioned, Bern is the capital of Switzerland. The largest Swiss cities are Zurich followed by Geneva, which is only half the size. Then come Basel, Lausanne and finally the capital Bern. Every large Swiss city has its origins in the Middle Ages at the latest and is characterised by a beautiful old town.
In Switzerland, a city is defined as a municipality with over 10,000 inhabitants. However, there are also small towns, some of which have a few hundred inhabitants. This is the case due to historical reasons.
Switzerland travel
Switzerland has one of the best travel networks in the world. Virtually every remote village or pass road can be reached by public transport. This is unique in the world. But public transport also has its price. In the next point, "Switzerland by train", I will discuss how you can save money when travelling in in the country.
Switzerland by train – SBB tickets
The Swiss transport network is unique, thanks to the SBB, the Postbus company and many other regional interconnected lines. If you're a local who often travels longer distances by train, it's worth buying a GA instead of SBB tickets. If you travel less but still occasionally, then the SBB Half-Fare travelcard is worthwhile for 185CHF per year (as of 2020).
As a tourist, either the Swiss Travel Pass or a day ticket is worthwhile. Particularly popular are offers such as a Swiss Travel Pass for 4 days, where you have "free" travel almost everywhere for 4 days and don't have to buy an SBB ticket every time. You can buy the Swiss Travel Pass or any other ticket at SBB online.
As Swiss trains are very comfortable and the train network is well developed, it is worth travelling by train.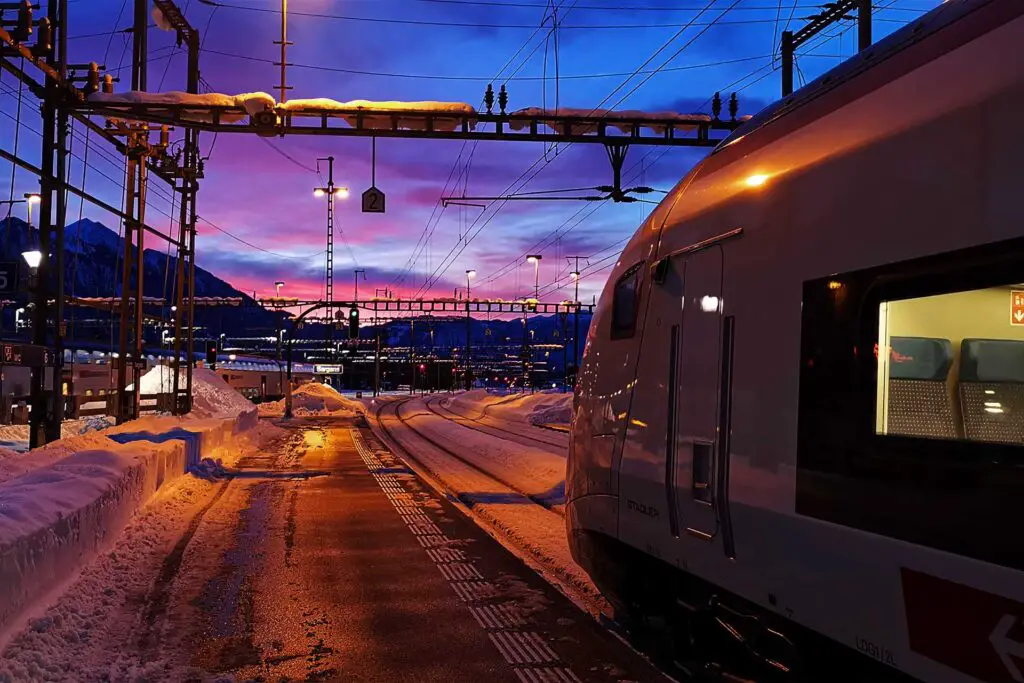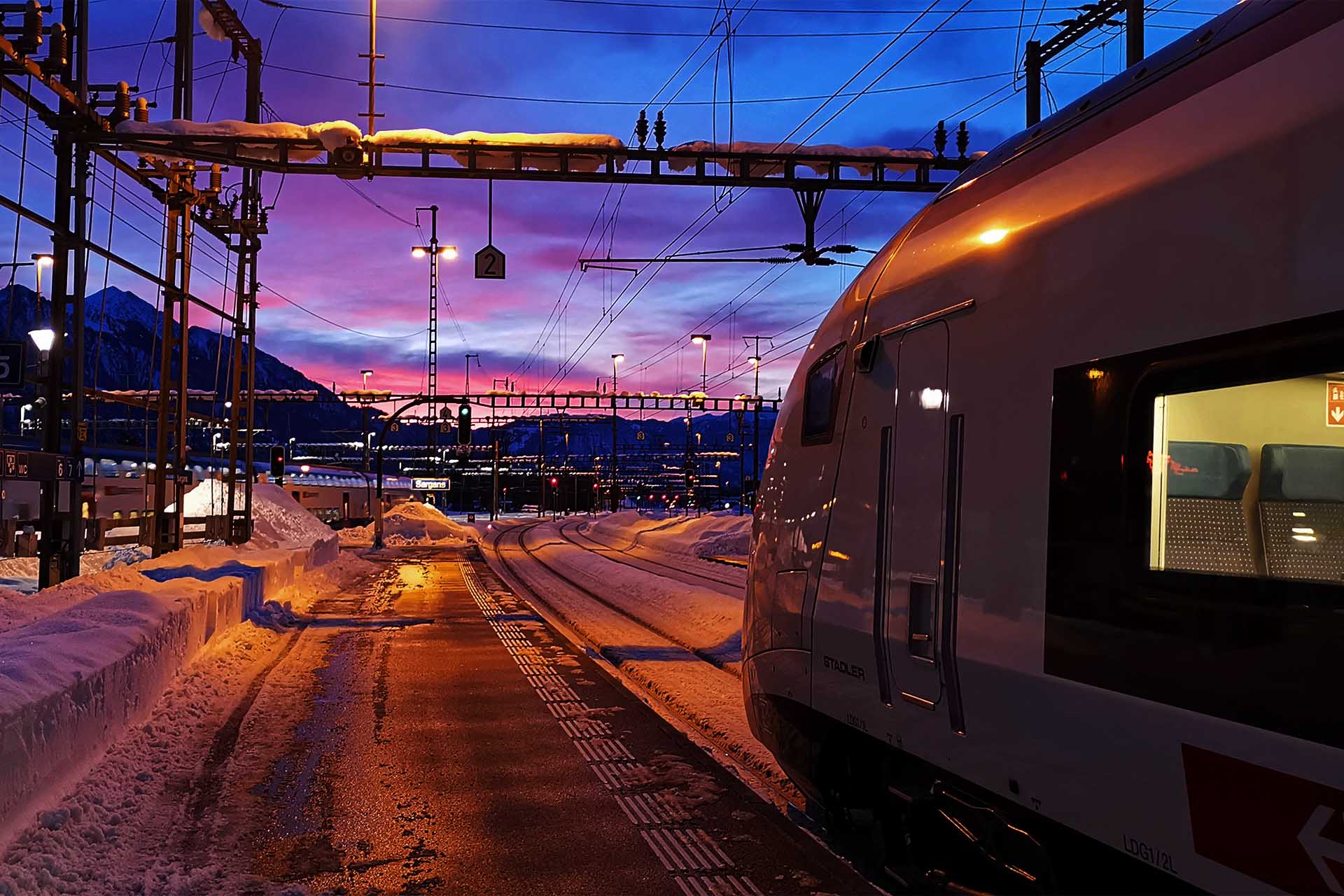 By the way, SBB Online also sells saver day passes. So if you know your date well in advance, you can travel for a whole day in Switzerland from 29CHF with a Half-Fare Card or 58CHF without a Half-Fare Card. However, you usually have to be very quick to get the best price.
For locals there is also the community day pass for about 40CHF. Here it doesn't matter whether you have a Half-Fare Card or not. These tickets are usually only valid for residents of these communities. The major retailer Coop also runs annual promotions where the SBB day pass can be purchased for only CHF 49 for a short period of time.
Swiss Alps
The Swiss Alps cover more than 60% of the country's surface area. Accordingly, there are many mountain peaks in this small country. Switzerland has 8874 peaks, 48 of which are over 4000 metres high, more than in any other European country.
It is therefore not surprising that the Swiss, but also tourists, love to go to the mountains. Switzerland's hiking network alone is immense, with over 60,000 kilometres, which means 1.5 times around the world. But there are also many larger and smaller ski resorts. Some of the mountains are linked by cable cars. There are 2400 cable cars in the country. But this includes ski lifts.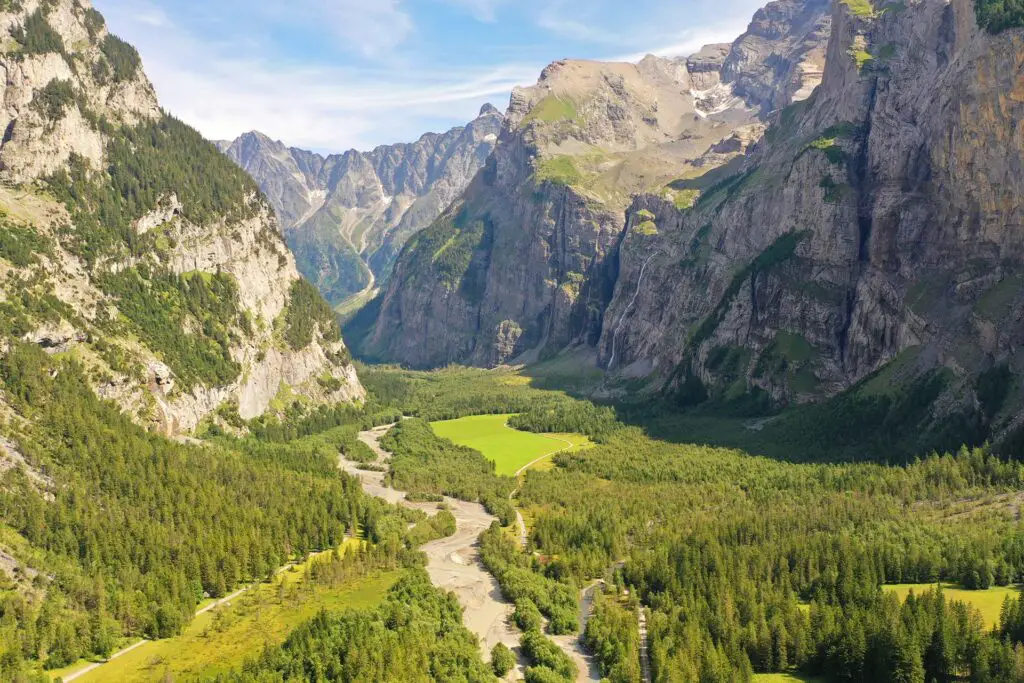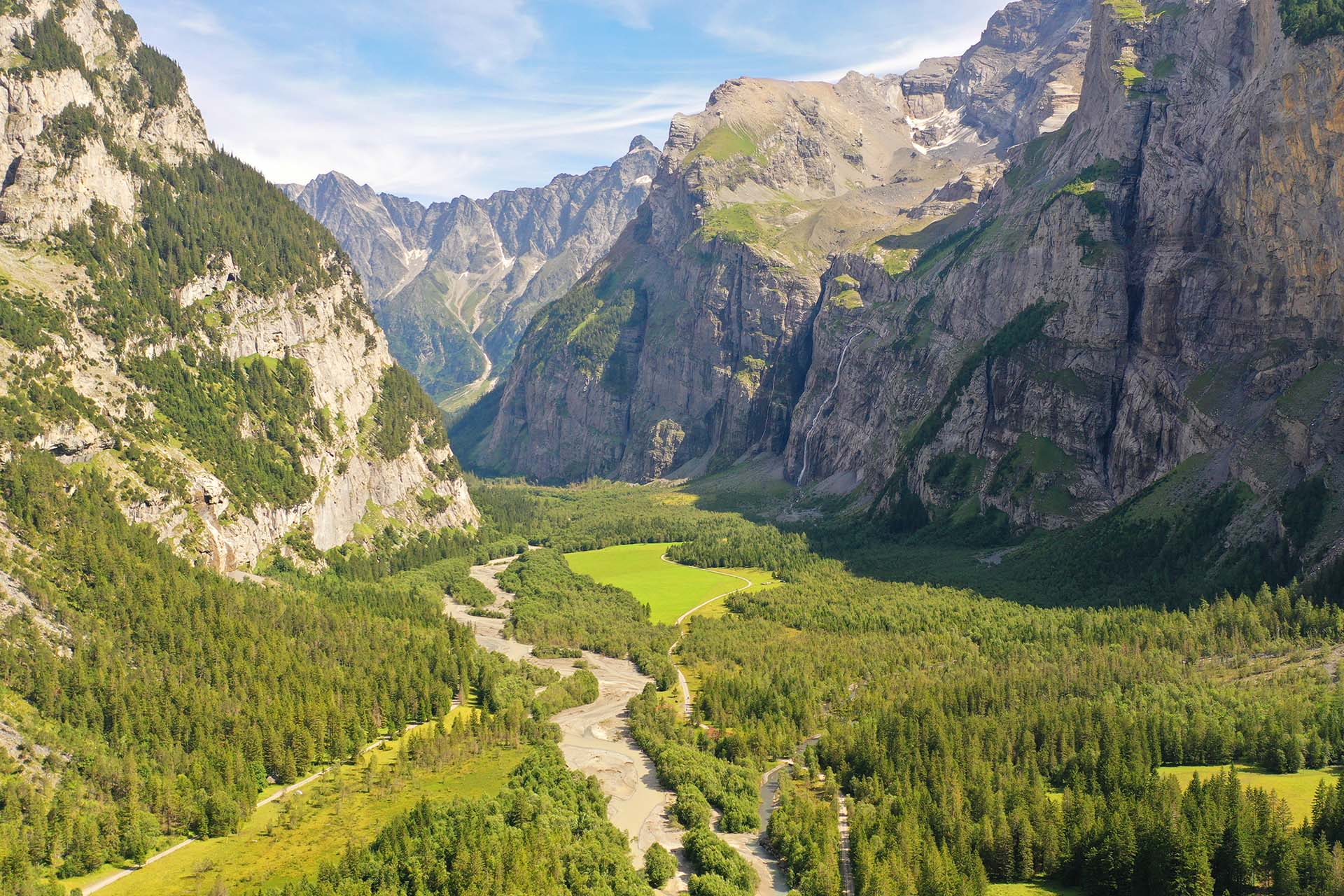 Switzerland Ski Resorts
Switzerland is famous for skiing. Accordingly, it has many larger and smaller ski resorts. In total, there are 340 ski resorts with over 1800 ski lifts and 7000 kilometres of slopes. Of course, this does not make it easy to choose the right ski resort. One of the best and longest ski areas is Zermatt (Switzerland and Italy), followed by Ischgl/Samnaun (Switzerland and Austria), Arosa Lenzerheide and St.Moritz. You can find more ski resorts in the country and ratings under this link.
Switzerland Government
Switzerland's government is structured on three different levels. The federal government, the cantons and the communes. Each of the three levels has a legislative (passing laws), executive (implementing laws) and a judicial power (executing laws), which is what is known as federalism. This is the so-called separation of powers. In addition, each of the levels has its own tasks, which is the federalism. The powers are also divided again within the levels. Thus, a person may belong to only one of the three powers of the state at the same time. This prevents an abuse of power.
The Federal Council with its seven federal councillors is in charge of foreign affairs. And security policy, customs and monetary affairs, nationwide legislation and defence.
The canton, for example, is responsible for finances, the political system and cantonal taxes. The communes are responsible for school and social services, energy supply, road construction and communal taxes.
Switzerland Abbreviation
The abbreviation of Switzerland is CH, which means confederation helvetique. This is the alliance between the founding cantons of Uri, Schwyz and Unterwalden. They swore eternal allegiance to each other in 1291. After that, 22 more cantons joined.
Is Switzerland in the EU?
Switzerland is not in the EU. As our country and the EU are one of the most important trading partners, the so-called bilateral agreements came into being. This facilitates economic and political exchange and cooperation between the country and the EU immensely. In 2001, there was a vote to join the EU. However, this was rejected by the Swiss population with 76%. Thus, the country remains true to one of its most important basic principles, "neutrality".
Why Switzerland is neutral?
Switzerland is neutral because of one of its foreign policy principles. It is self-elected and armed. This means that the country has an army that is here to defend the country in the event of an attack. Accordingly, men are also subject to compulsory service. However, this can be circumvented with civilian service.
Accordingly, the country is often a peace broker between countries and is home to many international organisations such as the UN in Geneva.
Switzerland in Spanish
What does Switzerland translated in Spanish mean? In Spanish it means Suiza.
Switzerland Time Zone
The time zone is Central European Time. It is UTC+1. So Switzerland has one hour more than Spain or the United Kingdom.
Switzerland vs Sweden
Switzerland and Sweden are two very different countries. While Switzerland is in the centre of Europe, Sweden is a Nordic country next to Finland and Norway.
Switzerland Places to visit
There are so many beautiful places to discover in Switzerland. You've landed on the right page for that. Discover the most beautiful places of the country in the heart of euroüe and many insider tips at this link.
Lakes
Switzerland is the water castle of Europe . Accordingly, it is not surprising that there are more than 1,500 larger and smaller lakes here in Switzerland. This small country contains 6% of Europe's drinking water reserves. On the one hand, the water is stored as ice in the form of glaciers, on the other hand as groundwater, in springs, rivers and the Swiss lakes.
The largest of the Swiss lakes, which is completely on Swiss terrain, is Lake Neuchâtel. The only larger lake is Lake Geneva, but this one is also on French ground. Other big lakes that are only on Swiss terrain are Lake Lucerne, Lake Zurich, Lake Thun, Lake Biel and Lake Zug.
But many Swiss lakes were formed in the Alps from glacial remains. Some of them have not even been named yet.