Going to Barcelona for Gaudi? Not anymore, thanks to one of the best insider tips in the Zurich region: the Bruno Weber Park above Dietikon. A place for art lovers, dreamers and those seeking peace and quiet.
Text and pictures Marc Gottwald
Bruno Weber Park
They travel to Barcelona just for Gaudi. Art lovers and tourists from all over the world.
Sometimes almost a little exaggerated this trip, especially now that the discussion about climate change is taking on ever greater dimensions and flying is already considered uncool in some countries (see Sweden).
Now the good news: there is a great insider tip near Zurich, too.
No, Gaudi is not here, but an artist with a confusingly similar style.
Bruno Weber – for me the Gaudi of Switzerland.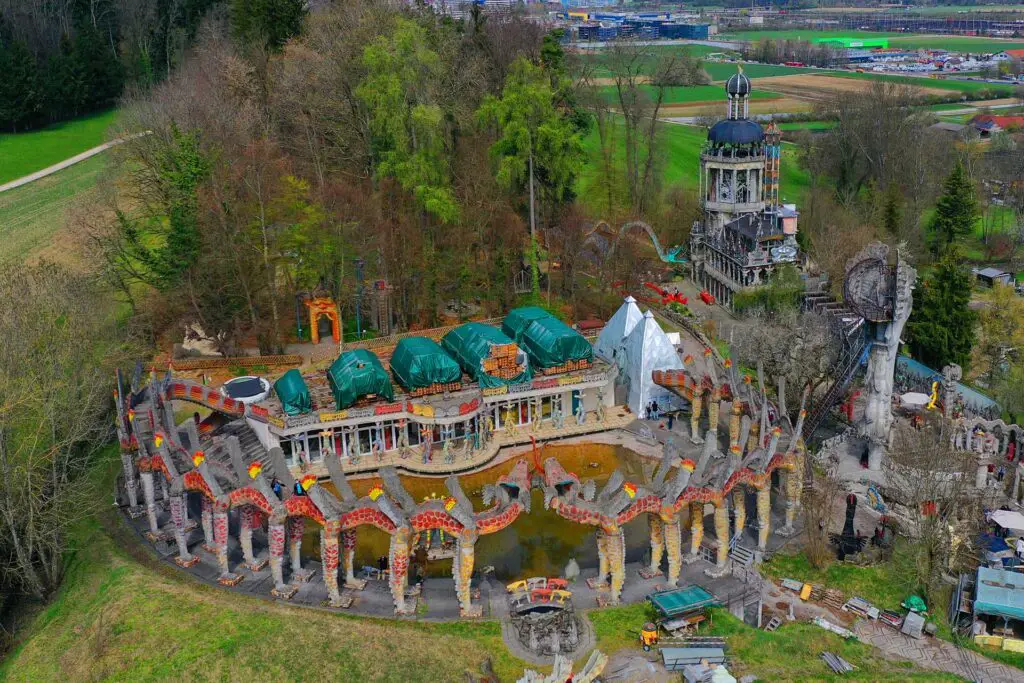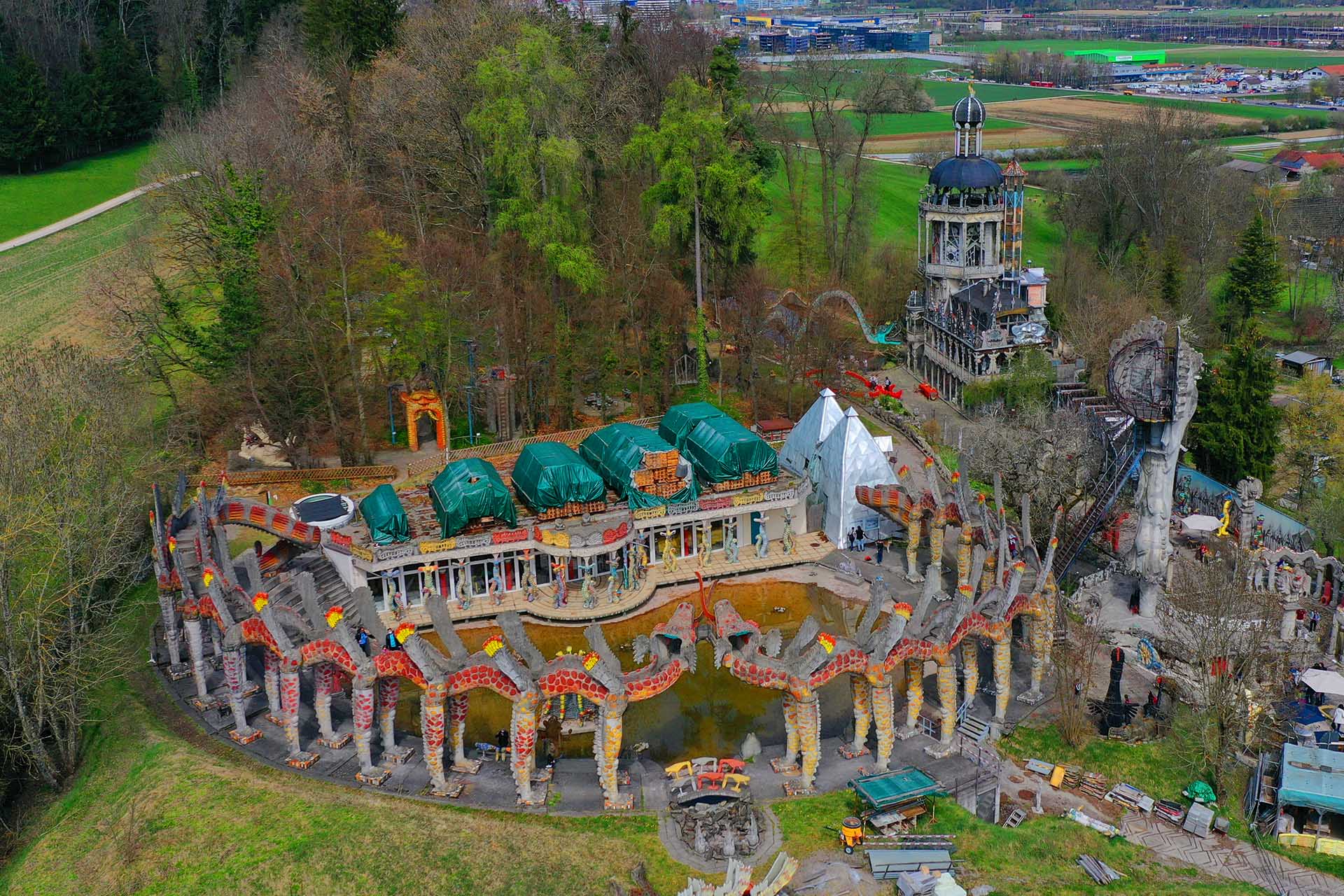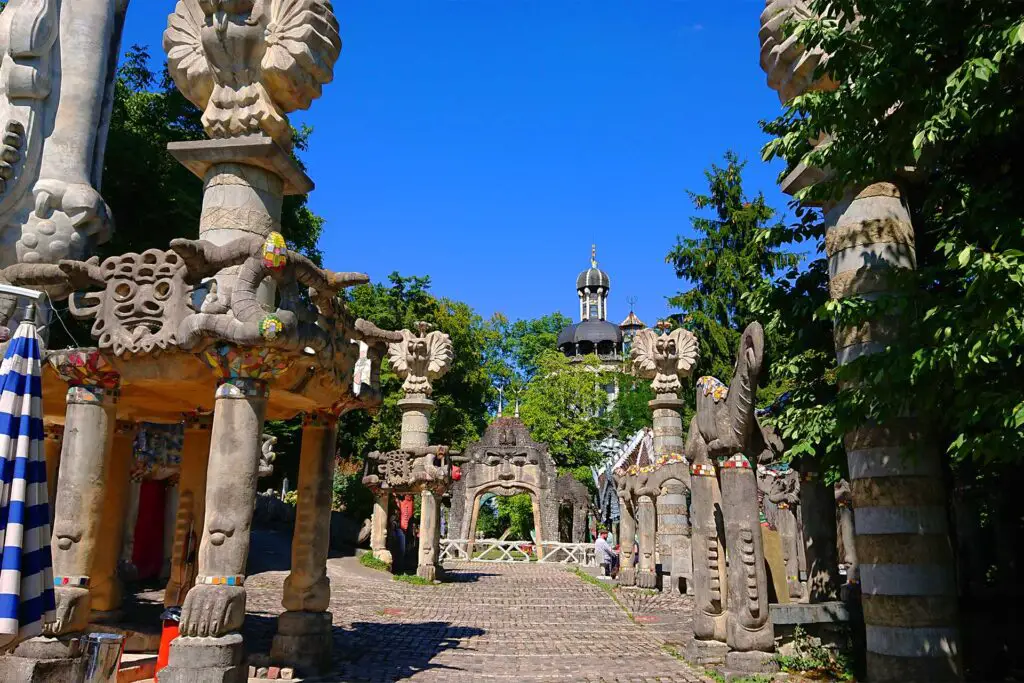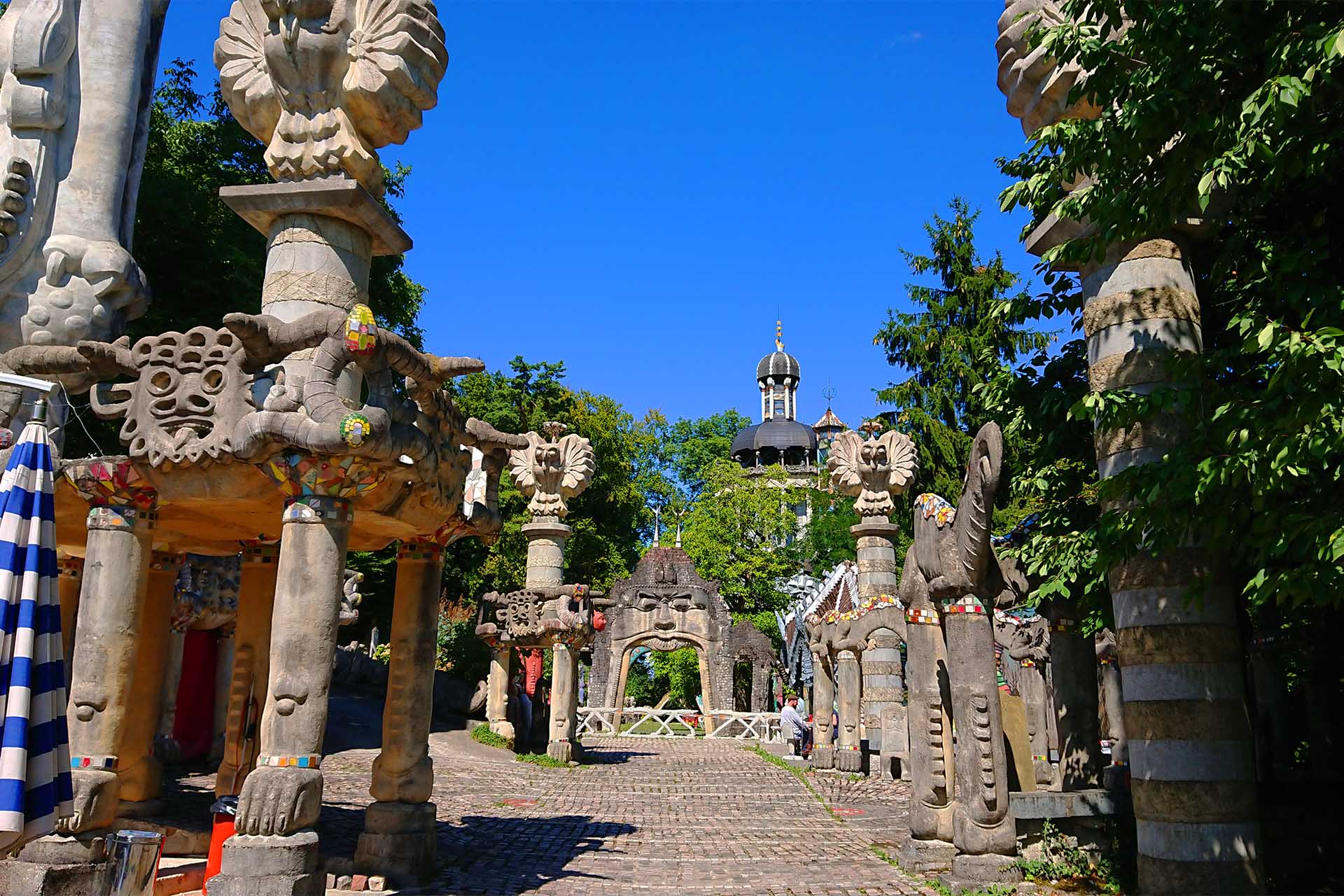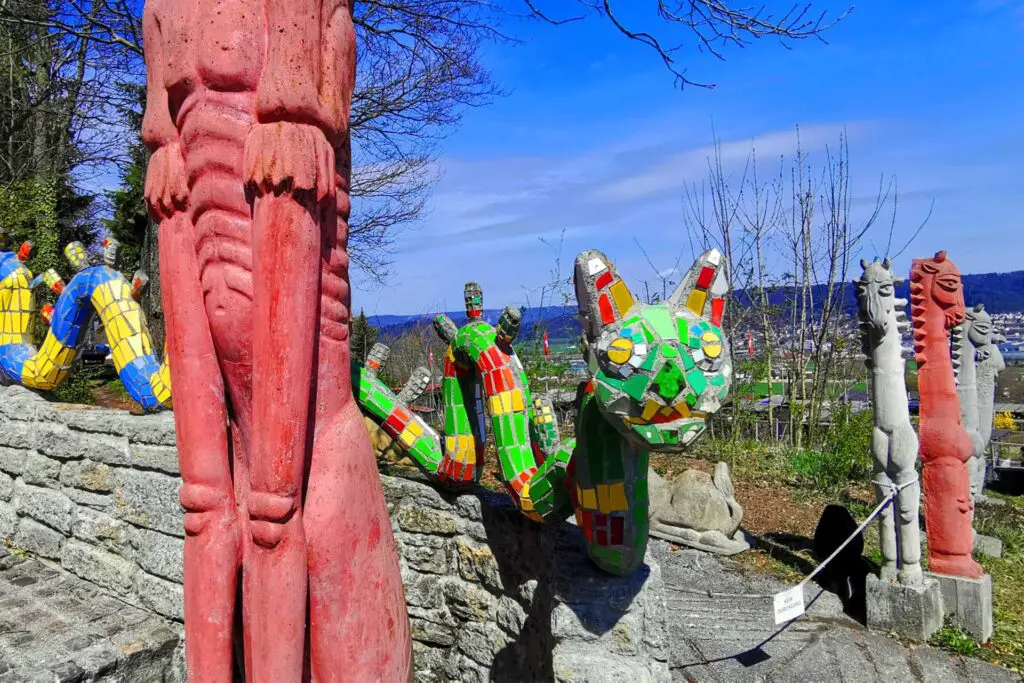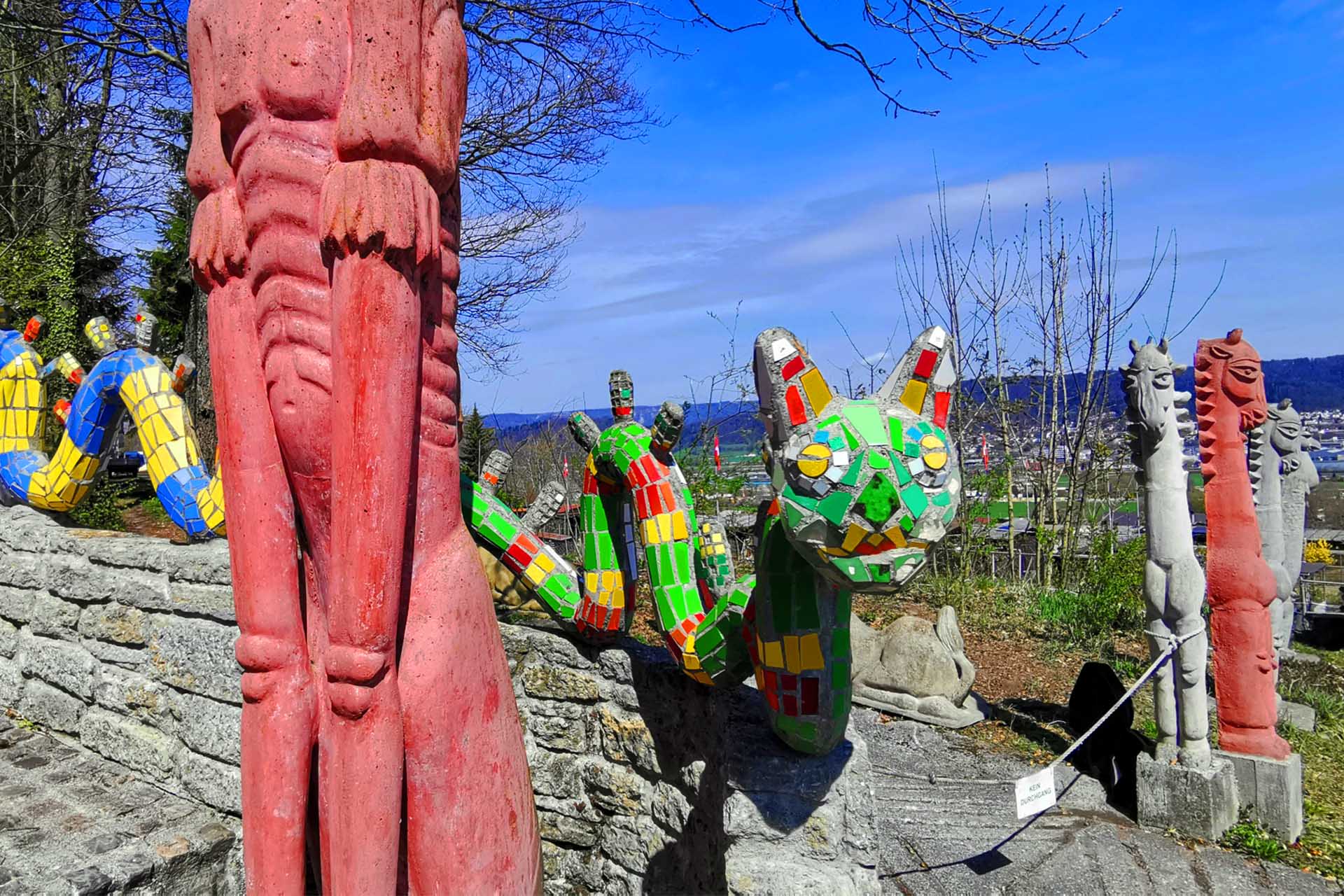 Bruno Weber Park – a huge park with a dreamlike castle
Breathtaking sculptures made of cement and decorated with colored plates are enthroned in the landscape. Bruno Weber liked cement as an inexpensive and easily moldable material.
The Bruno Weber Park in Dietikon is a wonderful place to immerse yourself in another world. Into the world of fairy tales. The fairytale castle towers proudly over the hills of Dietikon. For me, definitely the non-plus-ultra in the park, which covers 15,000 m2. But the fairytale castle was almost demolished in 1976 because Bruno Weber extended the house without permission. According to the municipality, it was also not in compliance with the official building regulations. Fortunately, Weber was able to save the castle from demolition thanks to legal help.
The dinosaur, which is several meters high and you can even climb, is also an impressive work of art. "Fortunately, he is not alive", you'll say to yourself as soon as you see this giant standing in front of you. The aim of the Bruno Weber Park is to create an interplay between nature and art. For this reason, you will find several other very special works of art in the forest section of the park.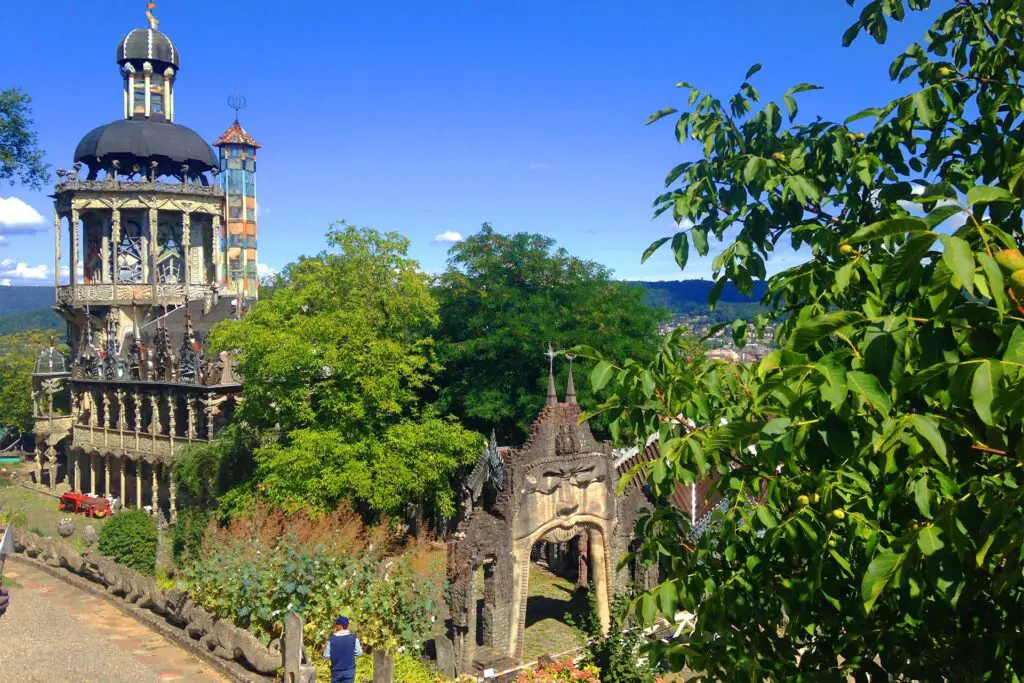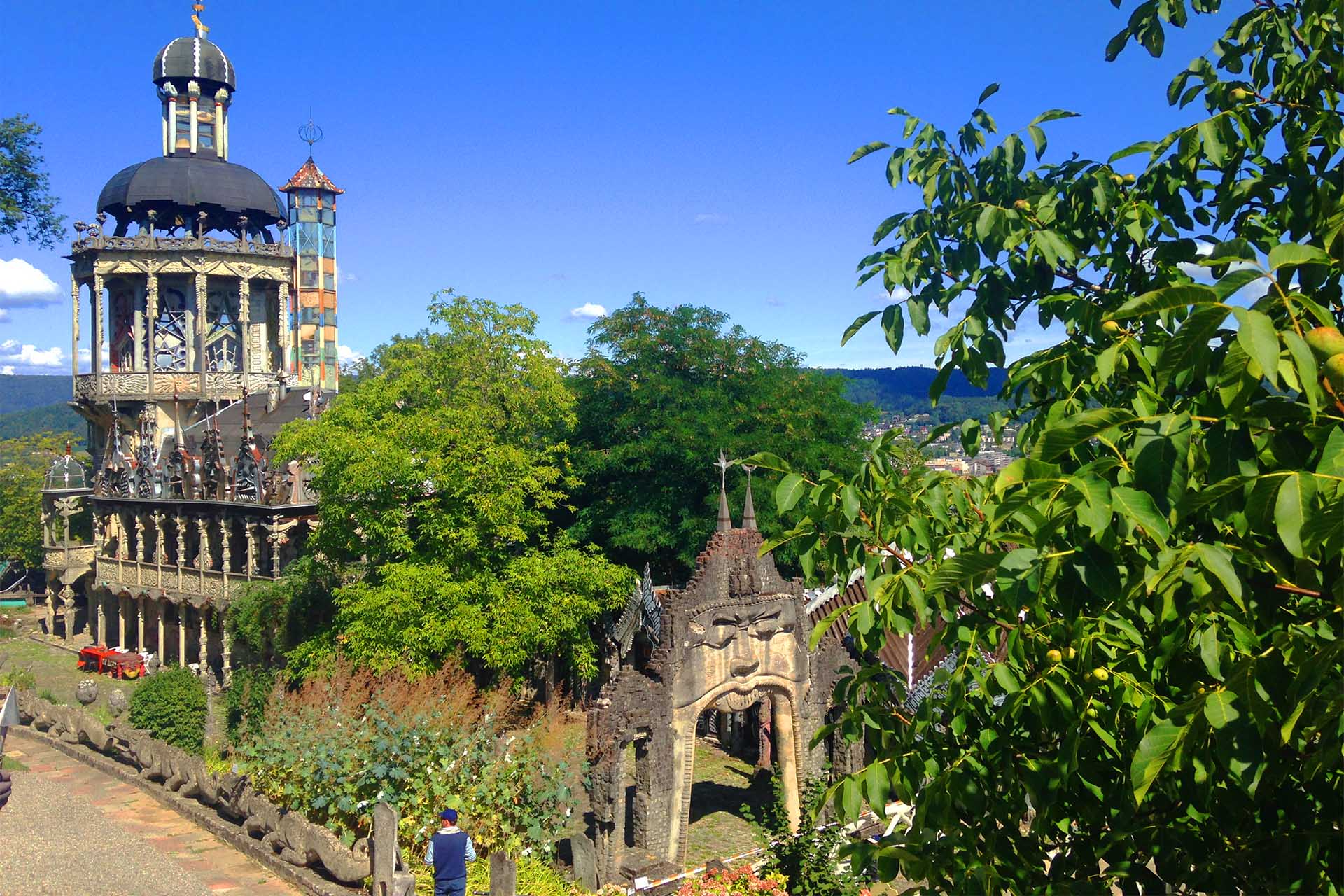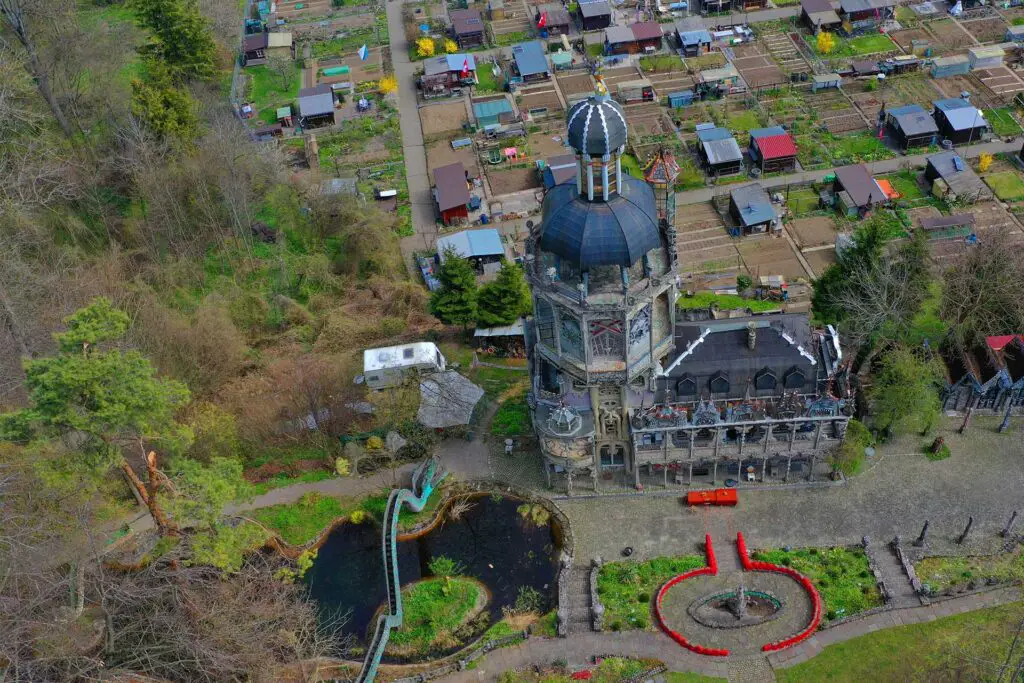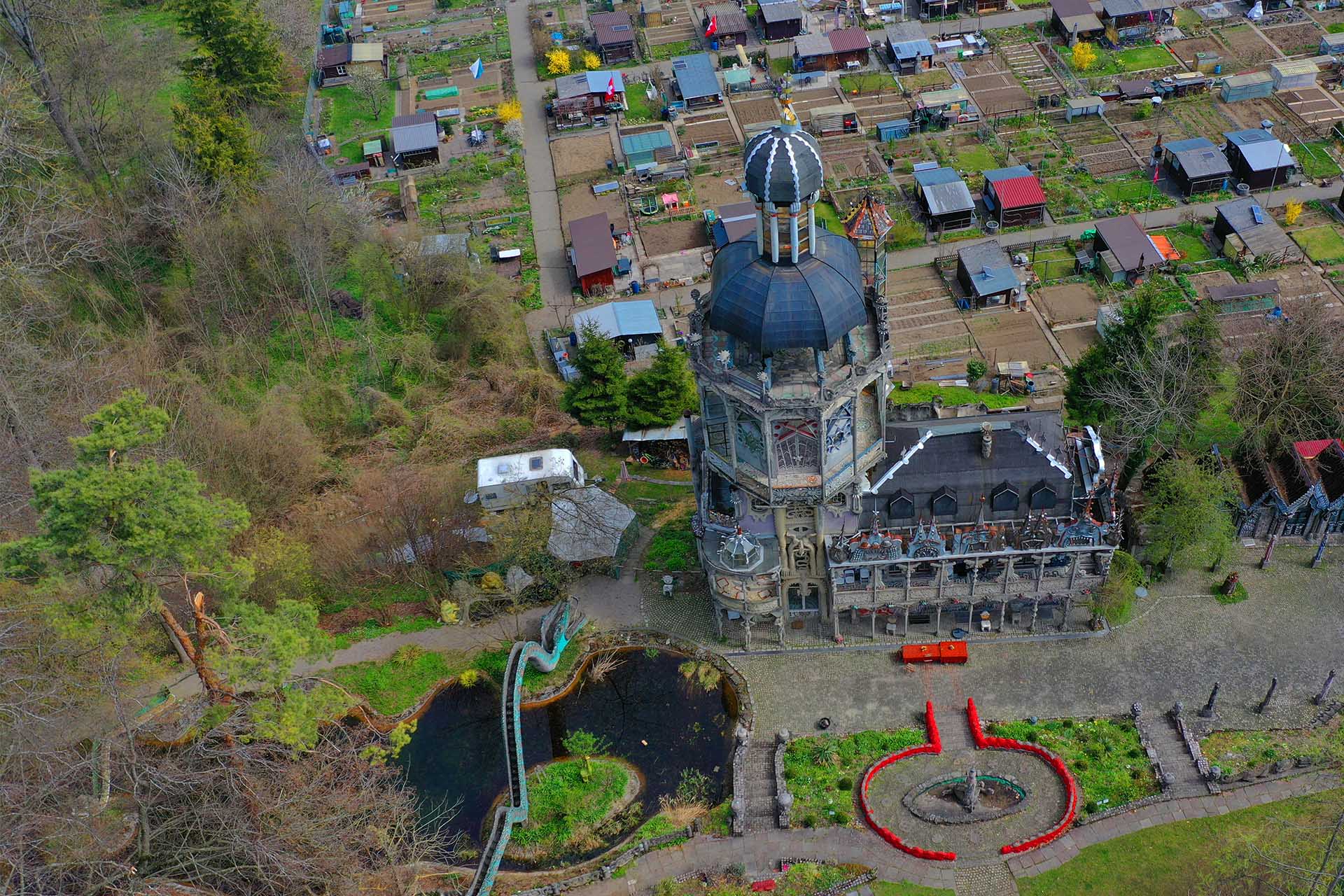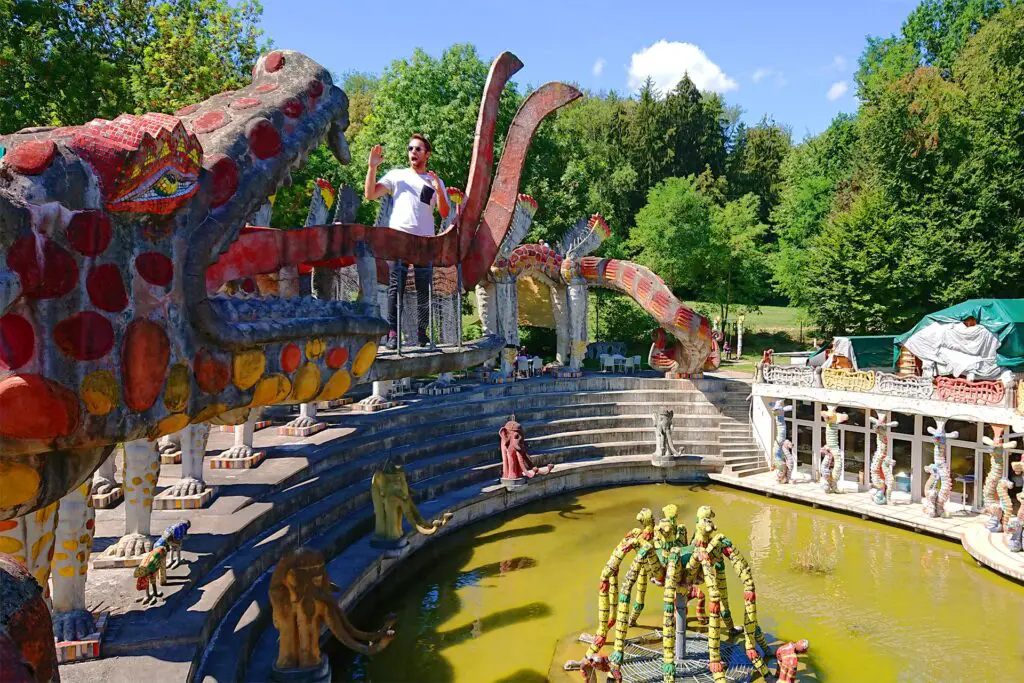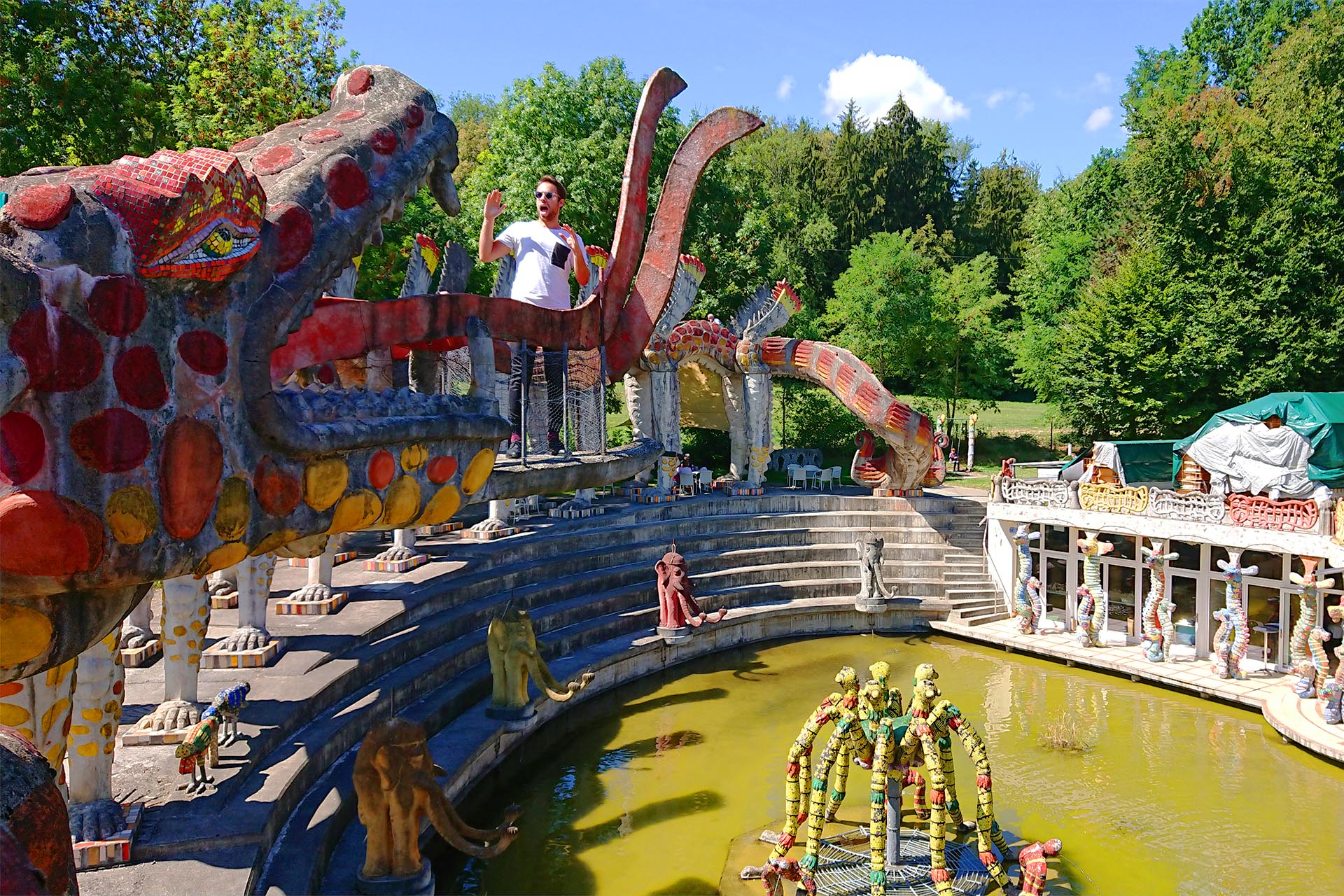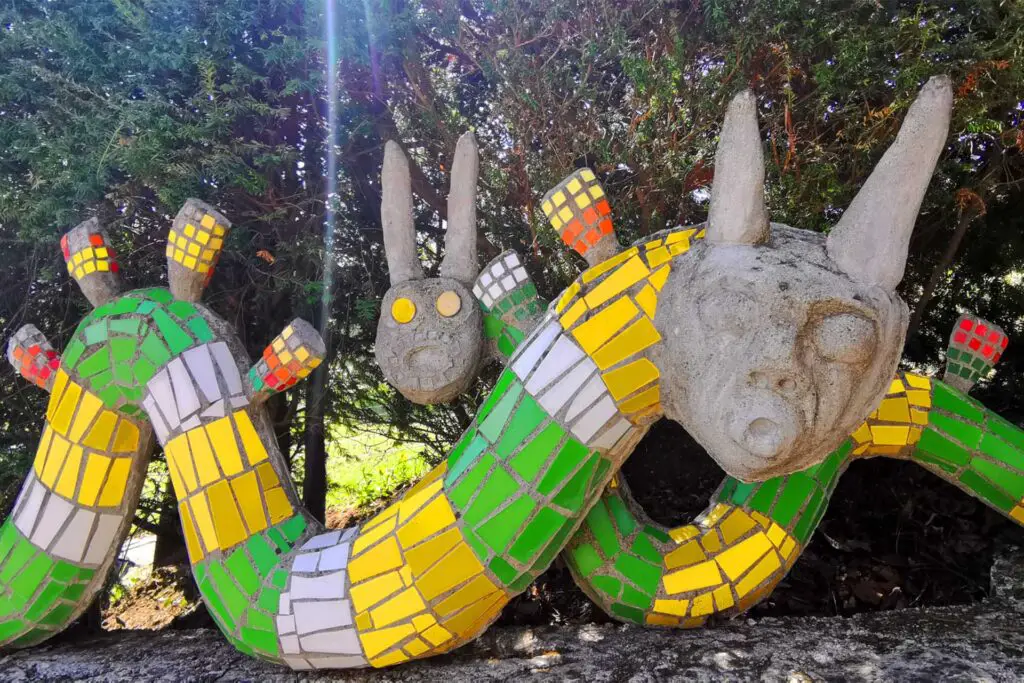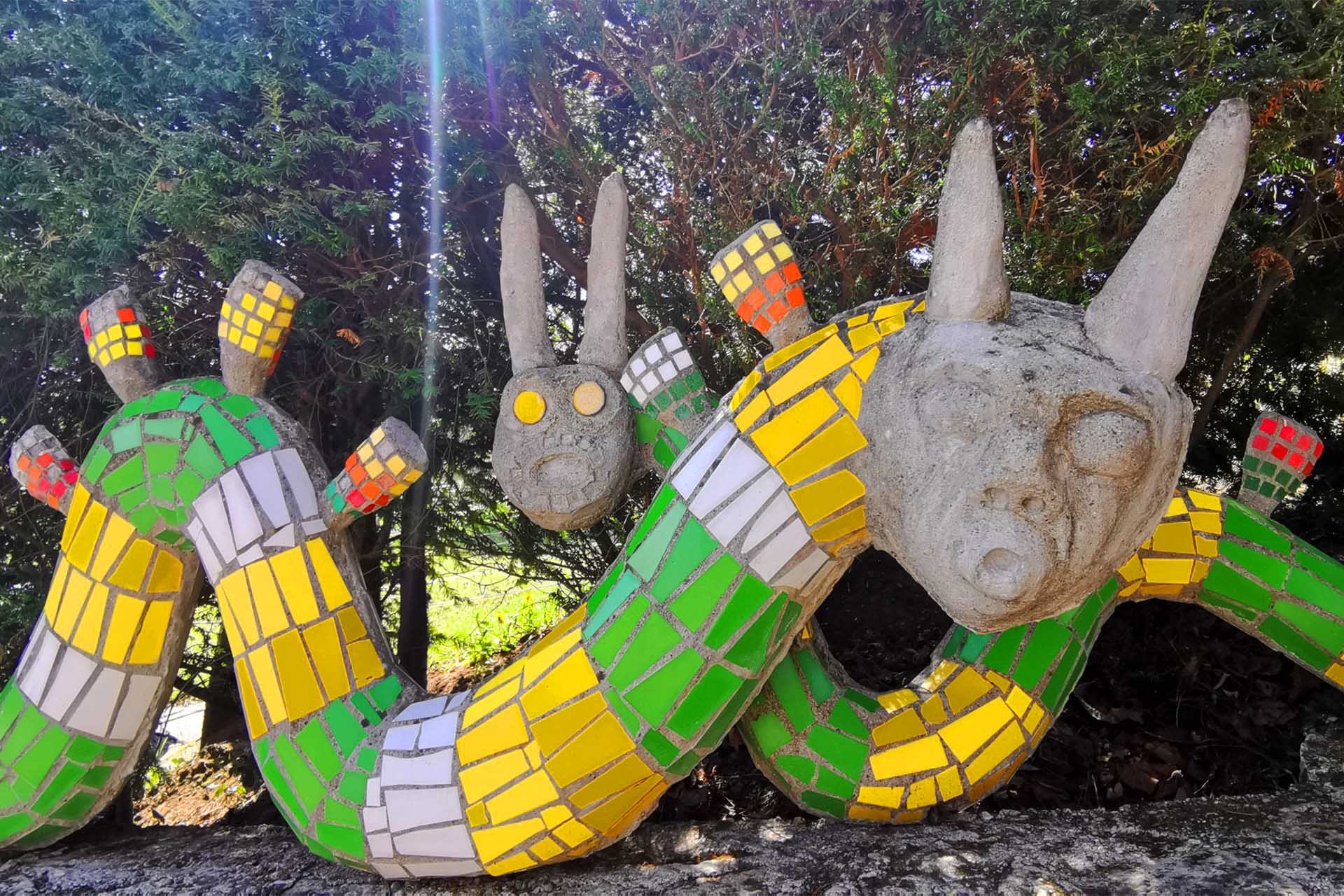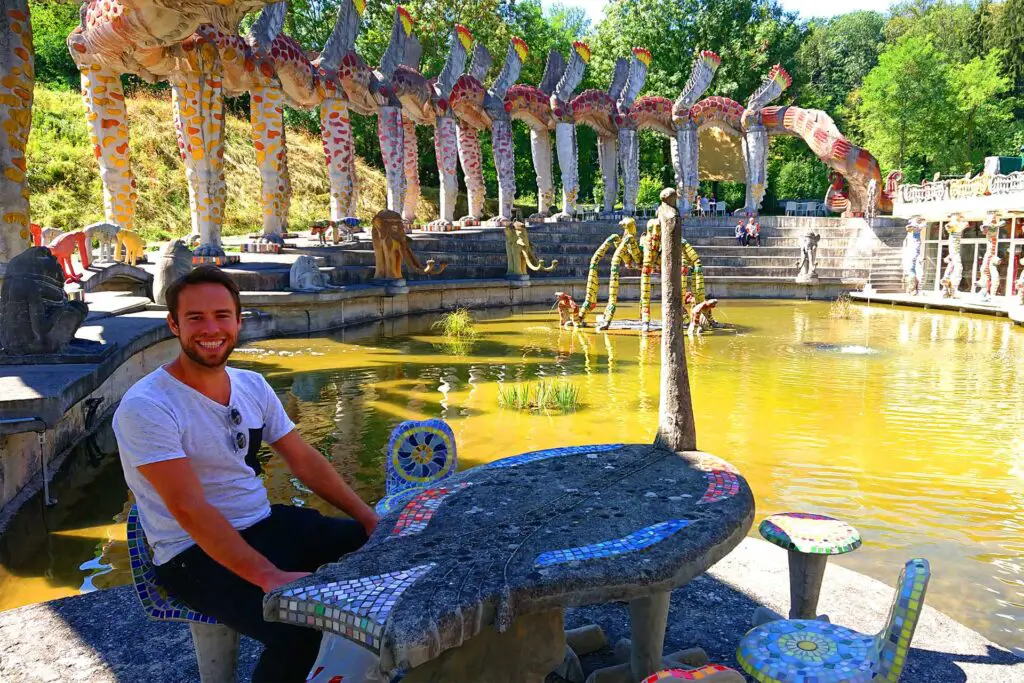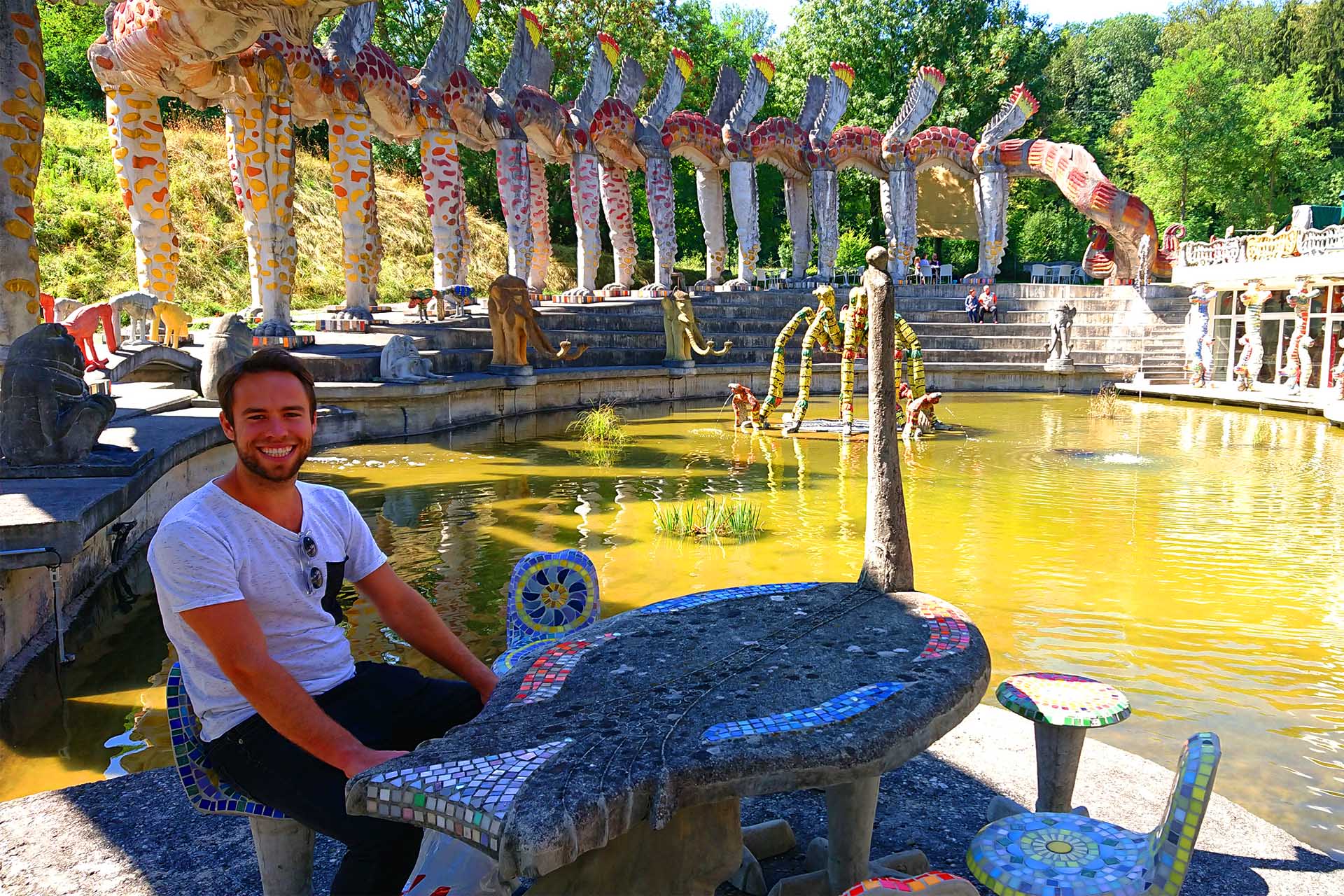 Largest sculpture park by a single artist in Switzerland
The artist Bruno Weber died in 2011. His works are mainly constructed of cement, often decorated with colored plates. And it reminds me so much on the world-famous Spanish artist Gaudi. Bruno Weber spent almost 50 years building this park, making him the largest single sculpture artist in Switzerland.
Many of his art figures have a use. For example, the deer in the entrance area are carriers of light, frogs spit water or lions provide seating. He managed to overcome traditional art and create new art forms.
Although only sculptures are visible here, Bruno Weber's mode of expression at the beginning was in oil paintings. Because he wanted to become a painter. So Weber mainly painted landscapes in the beginning such as the Limmat valley but also Swiss lakes and mountain villages. Over time, his works became more mythological and surreal.
The unique sculptures combined with nature make the Bruno Weber Park an absolute insider tip very close to Zurich. By the way, once a month there is a Sunday brunch including a guided tour.
One time a month is the popular Sunday brunch
"The brunch is very worthwhile! Hot and cold food but also very nice desserts are served", we heard from a few guests. You can find more information on the homepage.
Due to financial problems, the park almost had to be closed in 2014. Both the canton of Aargau and the federal government stopped the subsidies. Because both attest the Bruno Weber Park a regional but not a cantonal or national importance. But anyone who has seen the park knows that it is one of the most special places near Zurich and even in Switzerland! Fortunately, a last-minute rescue prevented its closure.
Admission to Bruno Weber Park costs only 12 francs for adults (as of April 2021), senior citizens and students pay 10 francs, while children aged 6 and over cost only 5 francs. Families with 2 or more children pay 29 francs. These prices are very reasonable compared to other excursion destinations in Zurich. Incidentally, private tours can also be booked, where, for example, the castle can be viewed from the inside. This gives you insights in how Bruno Weber once lived.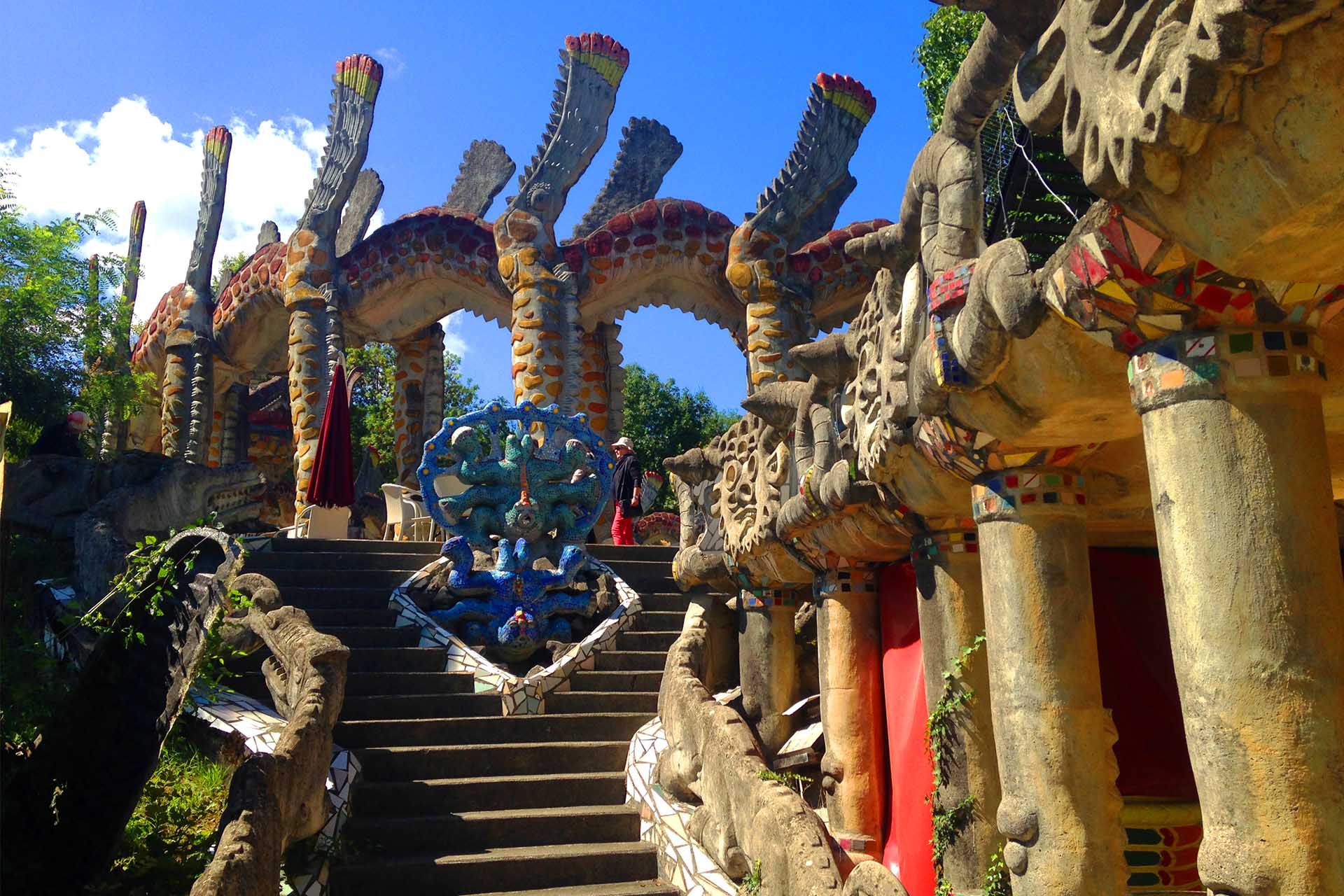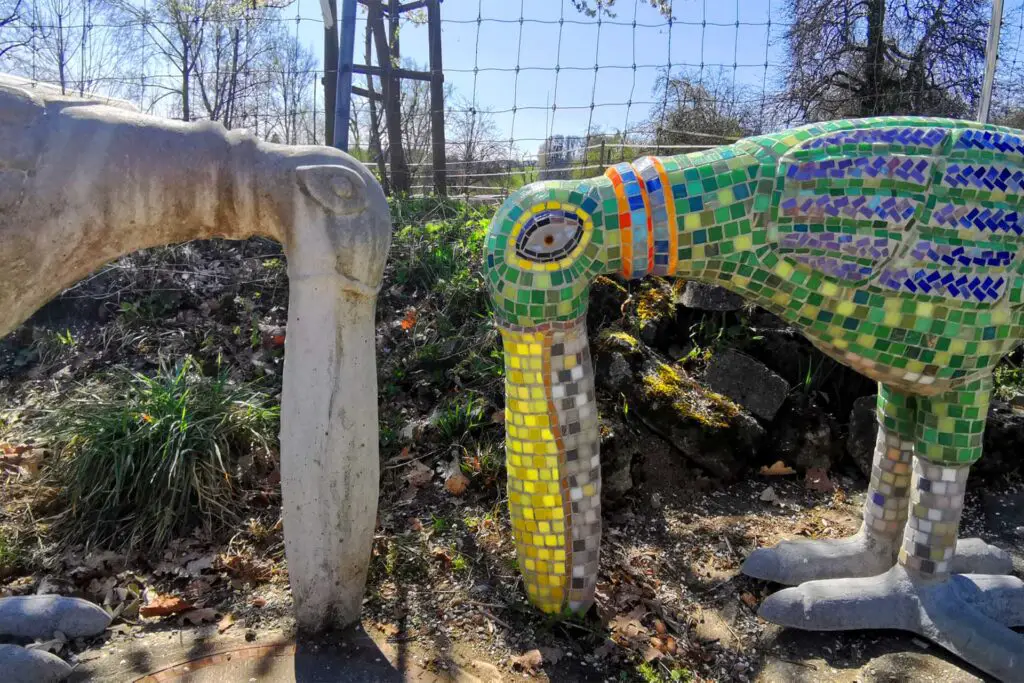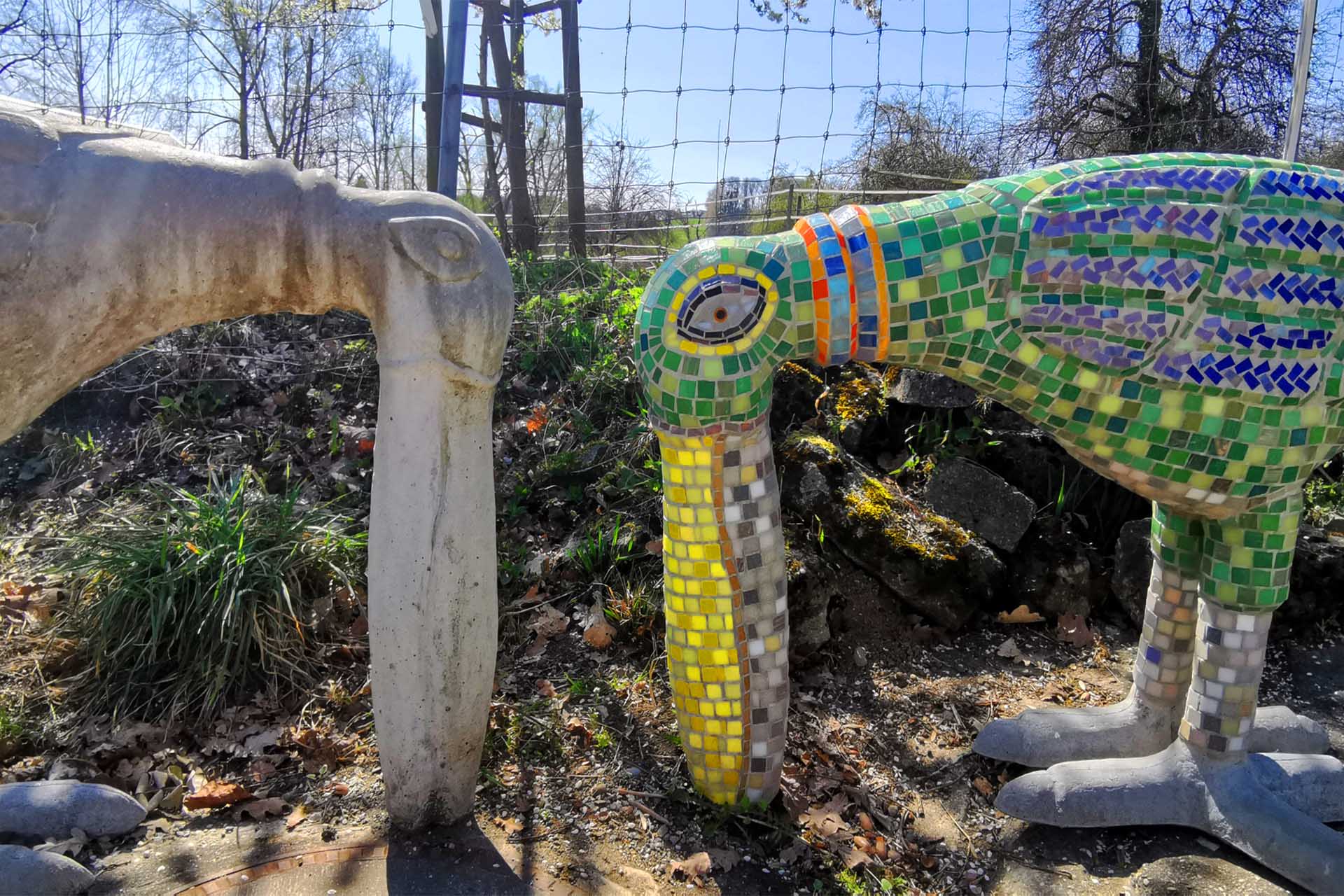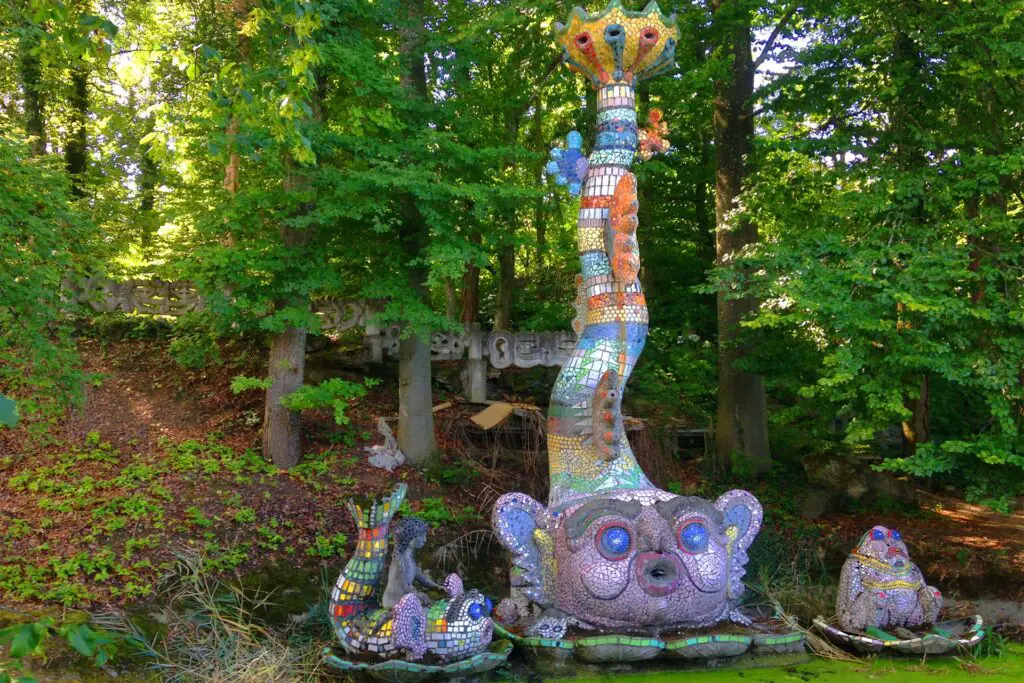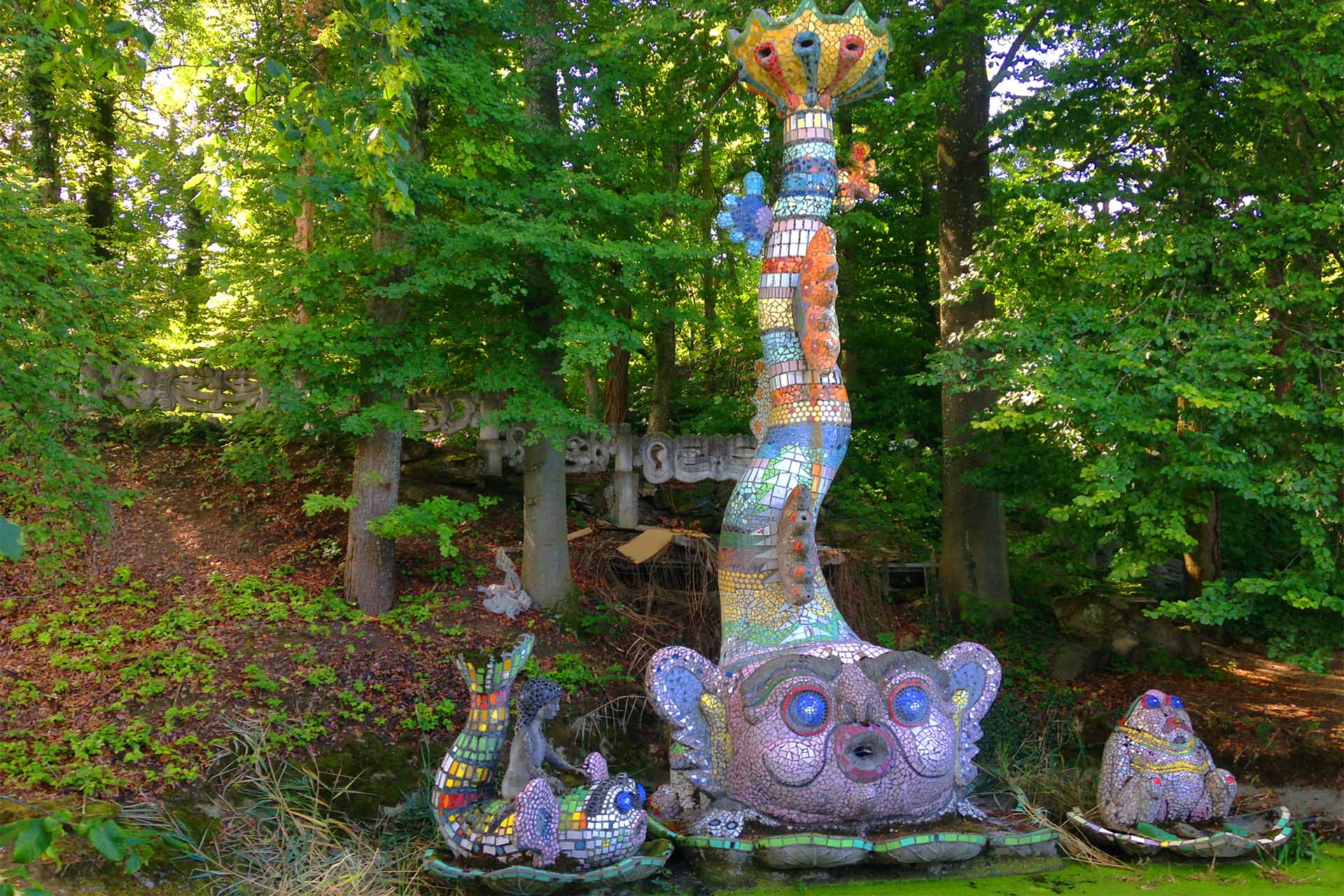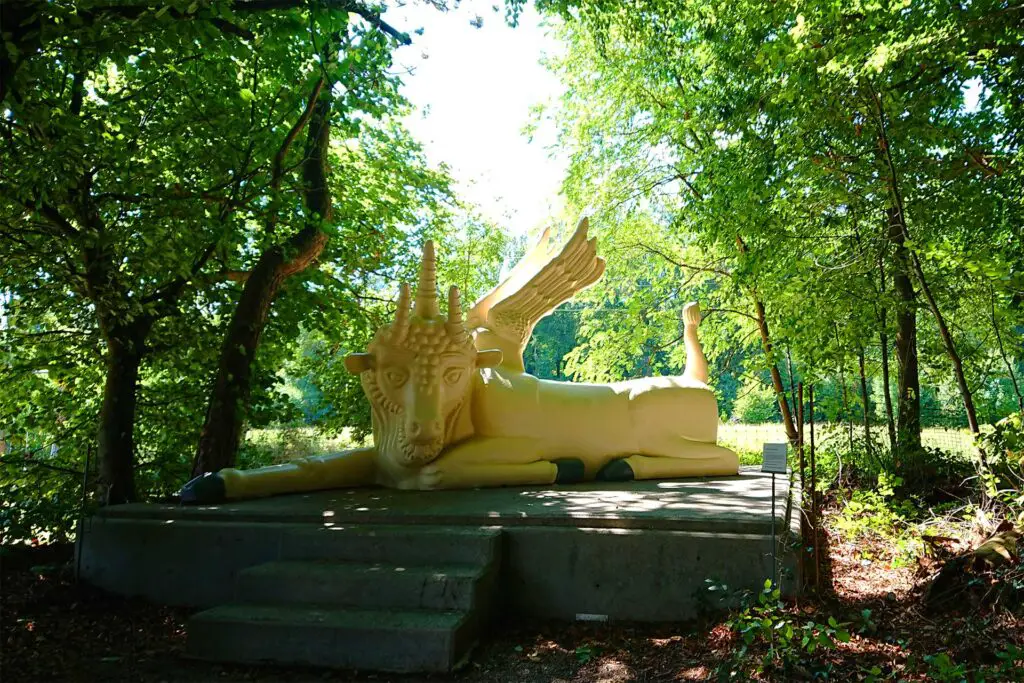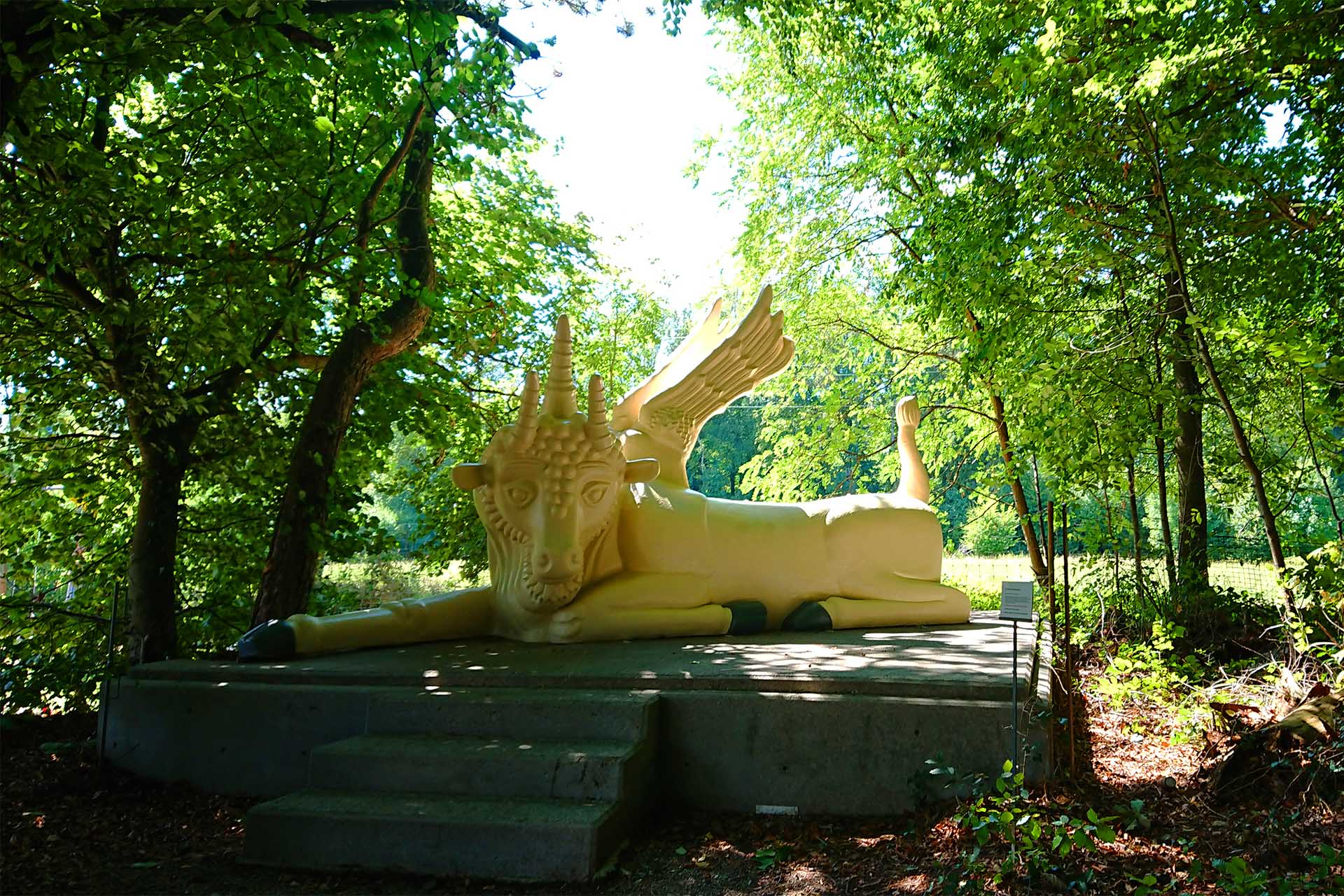 Sculptures by him can be seen not only in the "Bruno Weber Park". In Dietikon, for example, there is a sculpture trail in honor to the artist. There are also many fantasy sculptures by Bruno Weber you can find on the Üetliberg above Zurich.
For me, the Bruno Weber Park is one of the biggest insider tips near Zurich and an absolute highlight. Every art enthusiast, dreamer and bon vivant must have seen this park.
Tips and directions to Bruno Weber Park
Book the brunch at Bruno Weber Park very early

 

The insider tip for great art in Zurich

 

The park is only open on Wednesday, Saturday and Sunday and from spring to autumn.

And from 11 am to 6 pm on each of those day.

 

Easily accessible by public transport from Zurich (from Dietikon train station: Bus 325 to Weinberg and 500m walk.

 

Car: If you travel to the

Bruno Weber Park

by car, you can park your car at the Stadthalle Ost (1CHF / hour; as of April 2021).

You can then reach the park in about 10 minutes by foot.

There are disabled parking spaces directly at the park entrance.

 

Address: Bruno Weber Park, zur Weinrebe, 8953 Dietikon