Küssnacht am Rigi is an idyllic village on Lake Lucerne. Thanks to its great location, the village is the starting point for various excursions.
Text and pictures by Marc Gottwald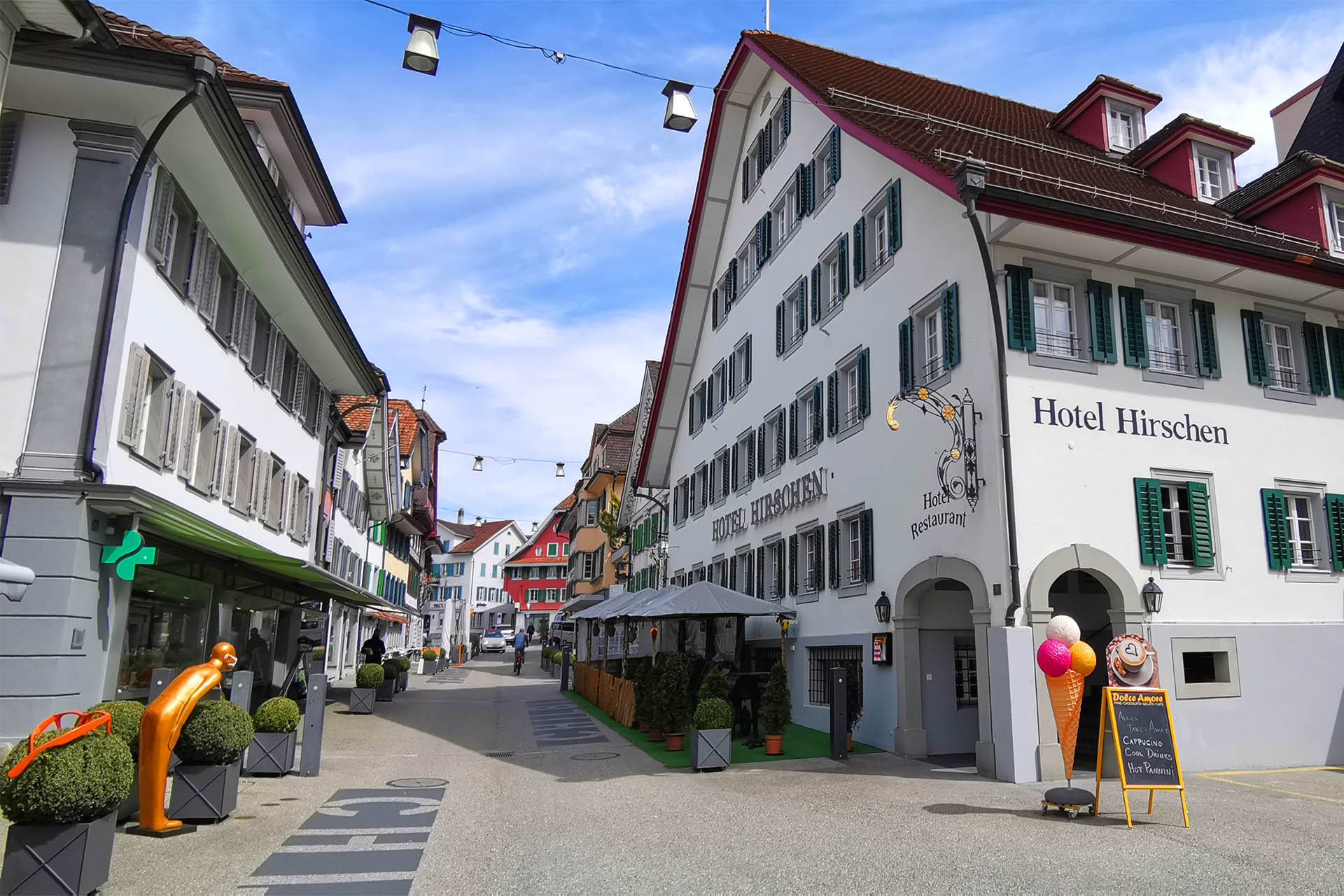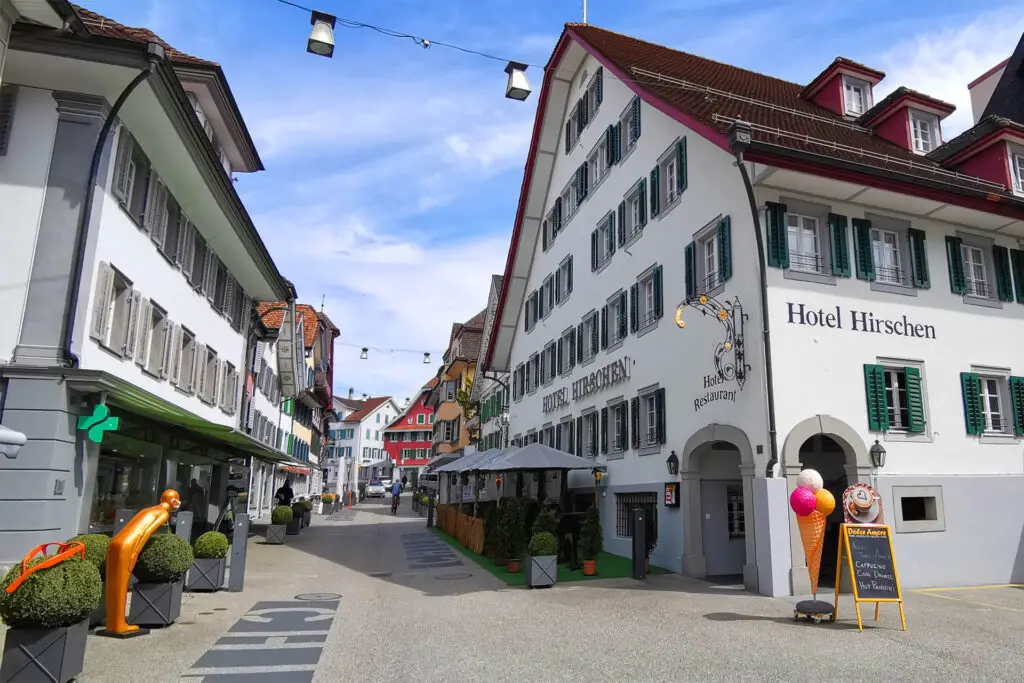 Küssnacht am Rigi – the dream location on Lake Lucerne
The title already tells you.
Yes, Küssnacht am Rigi is a dream place in Switzerland. Because there are sights or activities for everyone to enjoy.
History buffs can experience the village tour, where historical buildings can be inspected. Connoisseurs can go on a lake walk on Lake Lucerne. And hiking enthusiasts can hike the Rigi or Seebodenalp. There are almost no limits!
The village is a brilliant location on the northern shore of Lake Lucerne and at the foot of the Rigi makes it a perfect starting point or destination for excursions. That is why so many people come here, especially on warm summer days and at weekends.
Big influence of Lucerne
Lucerne used to have a great influence on Küssnacht am Rigi. But the people of Schwyz established a customs office, where upon the place became a district of the Canton of Schwyz in 1424. Incidentally, the first mention of Küssnacht dates from 1188 as Chussenacho. Other finds show evidence of life in this place during the Bronze Age.
There was a manor house called Fundus Cossiniacus on the site. It is believed that the name Küssnacht was derived from this manor house. The village quickly became a suburb of the city of Zurich and a railway connection was built in 1896. Today Küssnacht am Rigi is a popular destination for local and international tourists. Goethe also visited and loved the place and the area.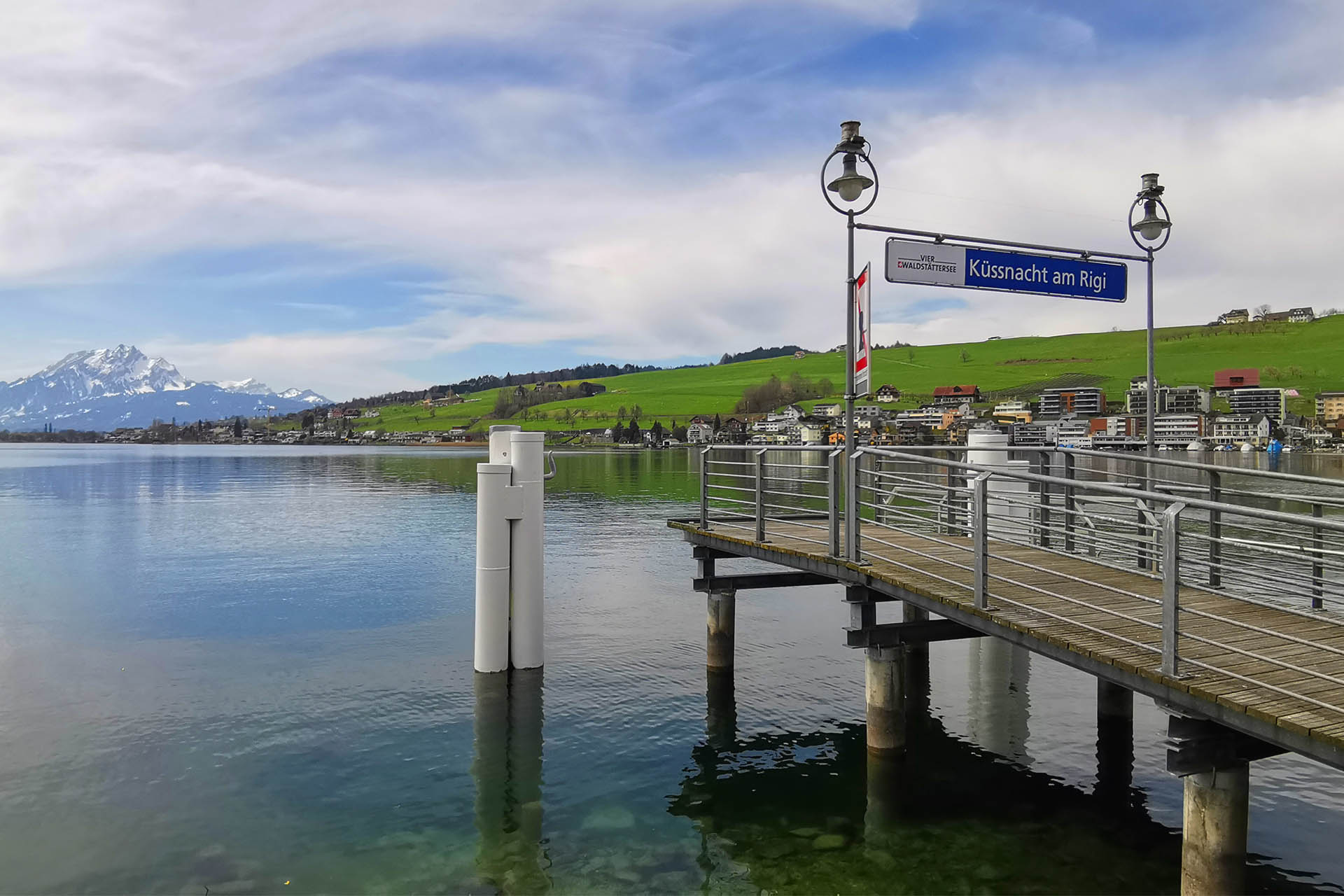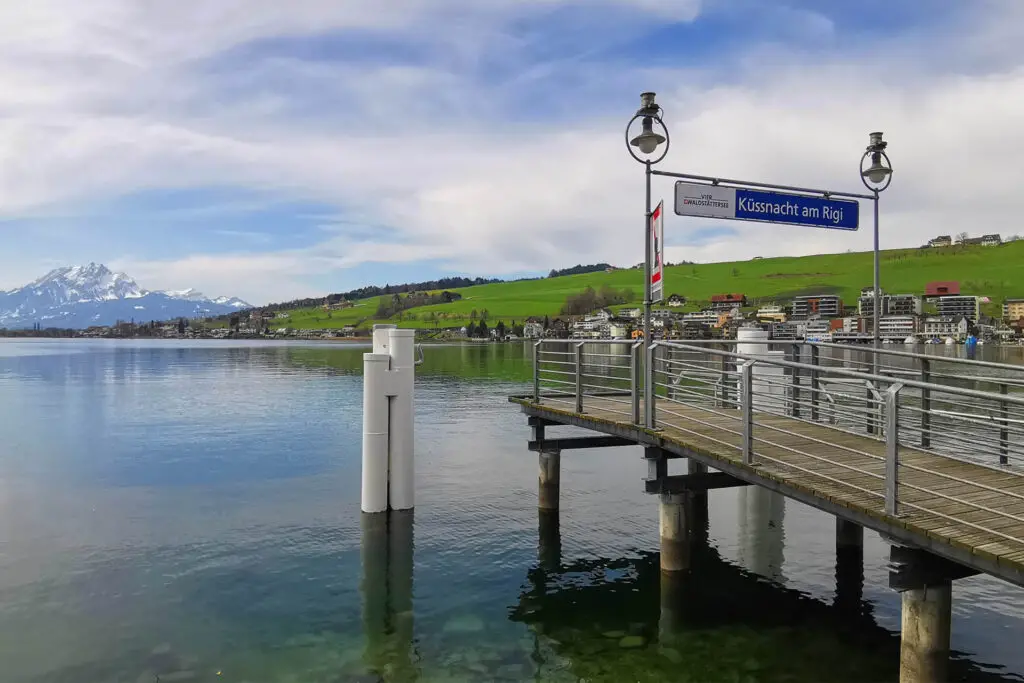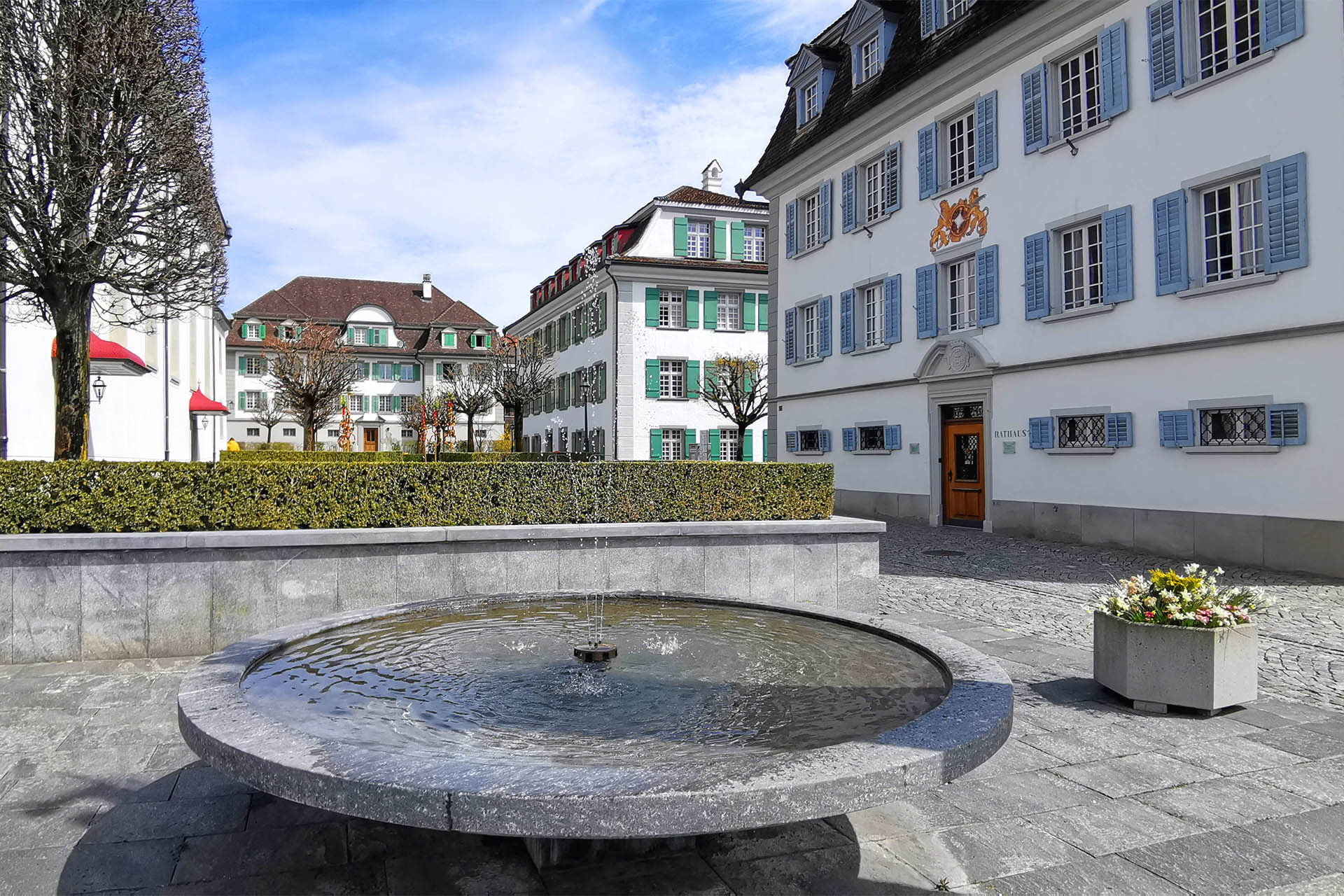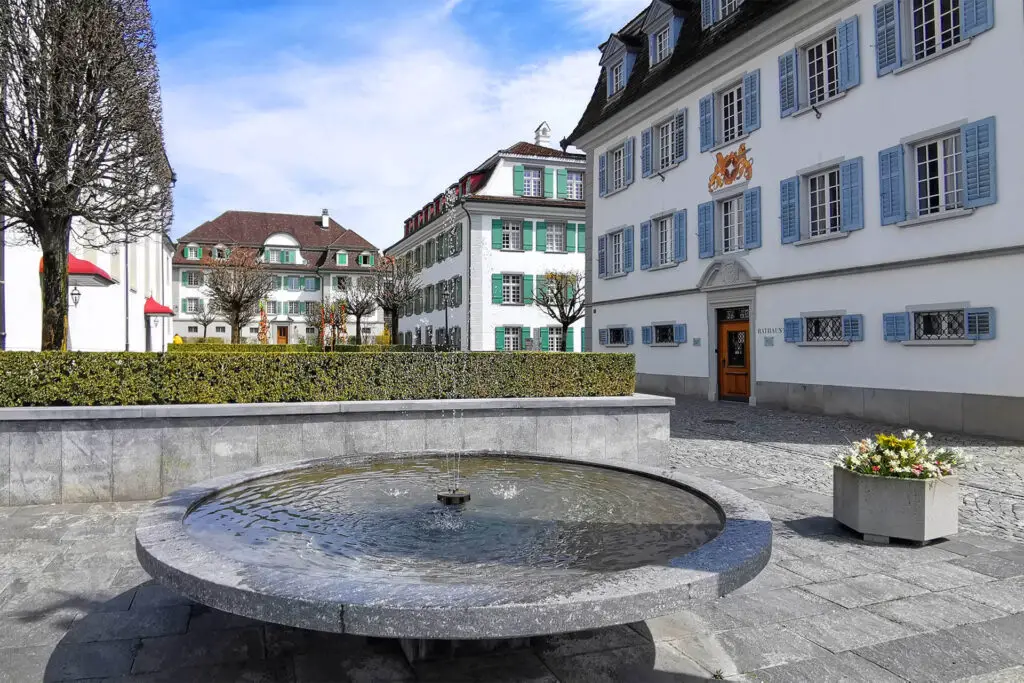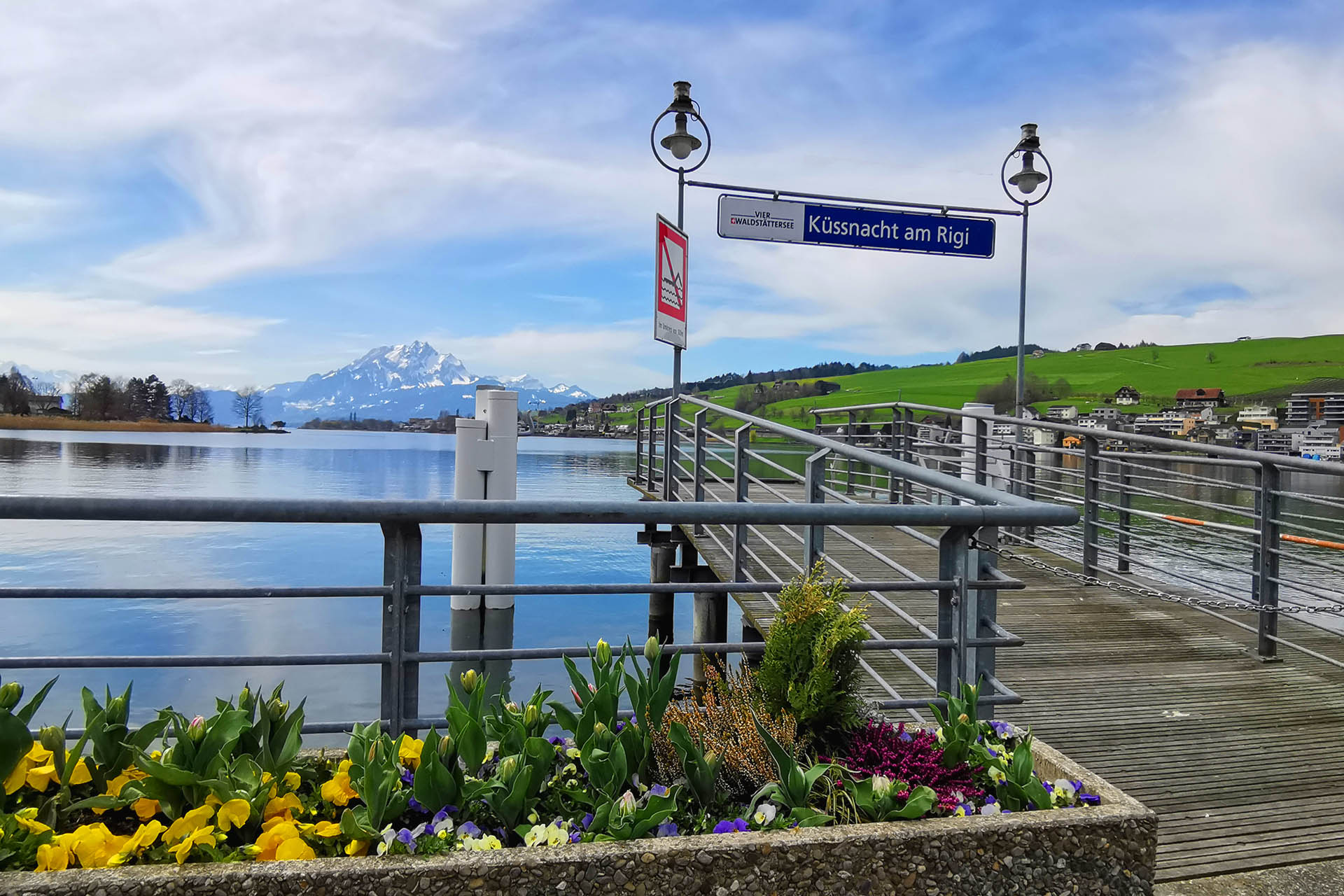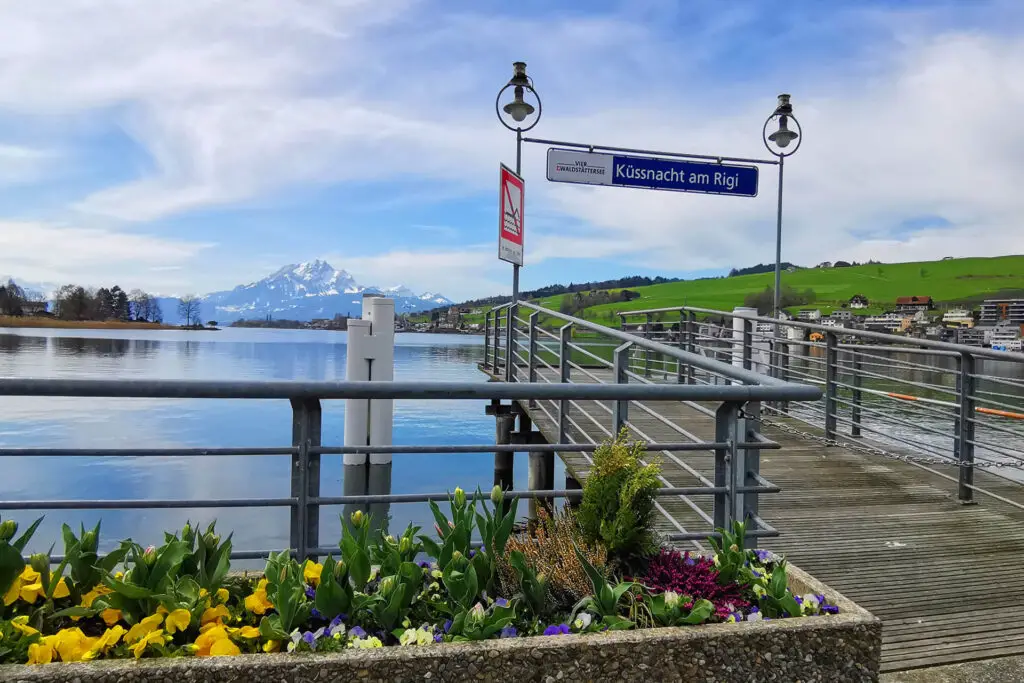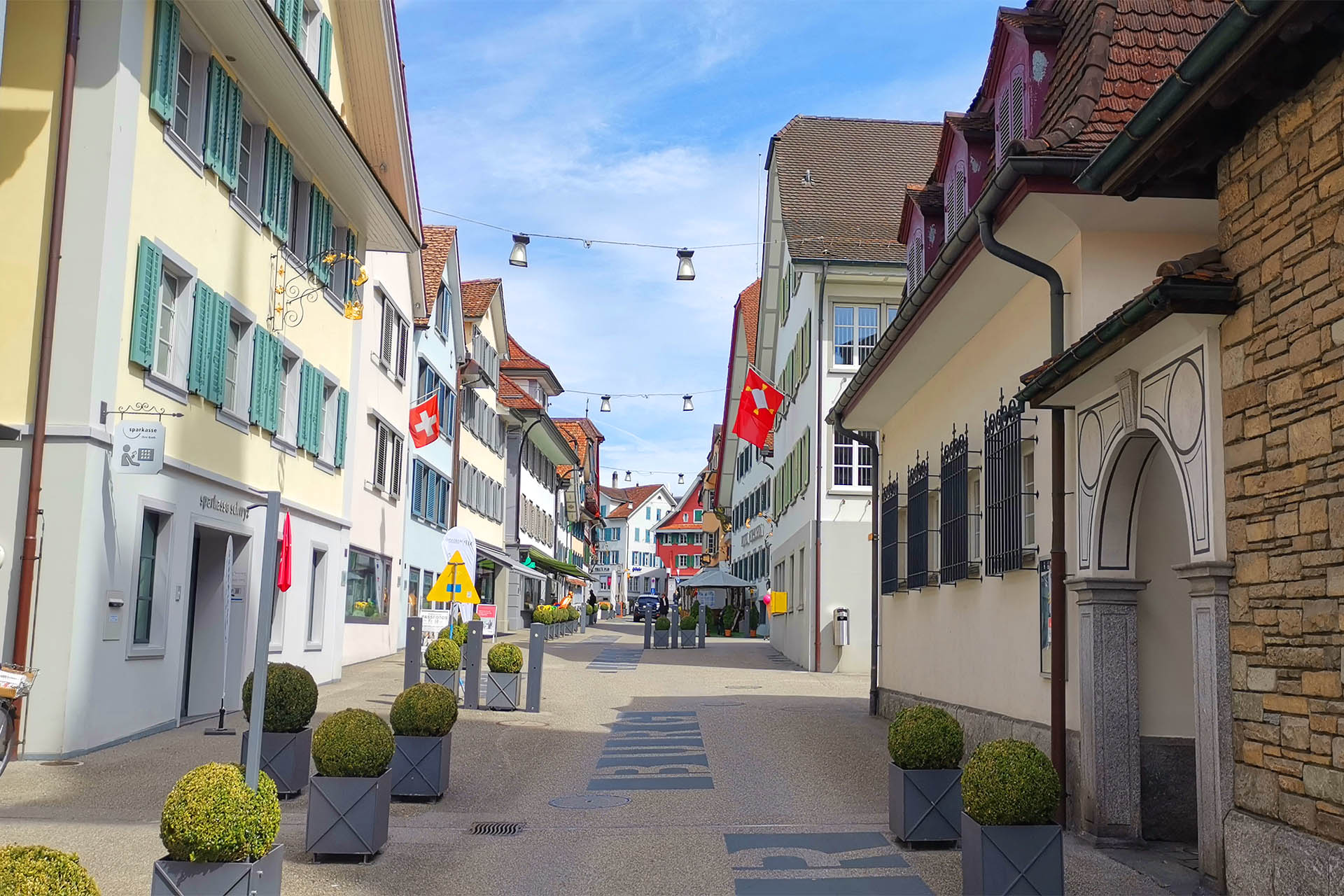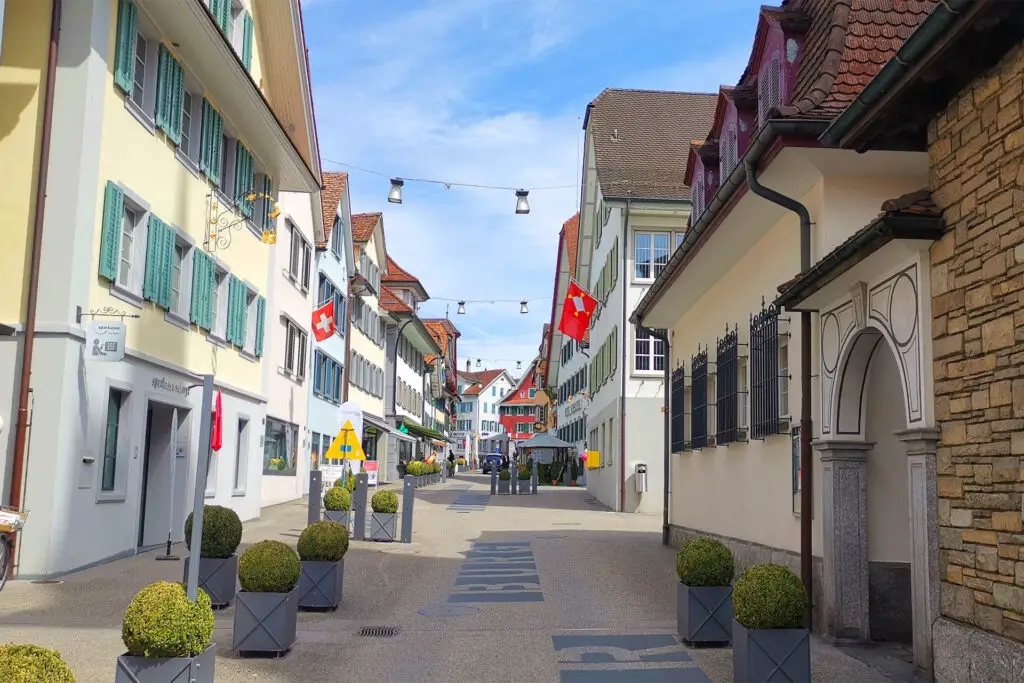 5 Top places to visit near Küssnacht am Rigi
Now we will take a look at two sights which are directly in Küssnacht am Rigi. Then we will go into the excursion destinations Seebodenalp and the Rigi, which can be easily reached from Küssnacht am Rigi.
1.  Astrid Chapel
The Astrid Chapel is a memorial chapel located in Küssnacht am Rigi. It honours Queen Astrid, who died in a car accident in 1935. After the chapel was destroyed, it was redesigned in 1960. At this memorial, there is a meadow with a cross near the chapel. The site offers a magnificent view over the hilly landscape and Lake Lucerne.
2.  Gesslerburg
The Gesslerburg is a medieval castle located in Küssnacht at the foot of the Rigi. The ruins have been owned by the Swiss Confederation since 1908. According to Aegidius Tschudi, the place was a seat of Hermann Gessler, hence the name Gesslerburg.
3.  Seebodenalp – stunning views above Küssnacht am Rigi
Seebodenalp is located northwest of the Rigi and above Küssnacht am Rigi.  Because it is so easy to reach from Küssnacht am Rigi, the railway to Seebodenalp is used very frequently, especially in summer.
But you can't just sit in a restaurant and enjoy the view. Seebodenalp is also a popular destination for winter sports and hiking in Switzerland.
As the name suggests, there are almost no trees on the alp. It is true that Seebondealp is surrounded by forest and is accessed by a small cable car from Küssnacht. But the relatively flat part of the alp has been cleared so that the cows can graze the meadows in summer.
Now what does the Seebodenalp has to offer?
On the one hand, fantastic views. As already mentioned, the cable car takes guests from Küssnacht am Rigi to over 1000m above sea level. So on nice and clear days you can enjoy a breathtaking view over Lake Lucerne, Mount Pilatus, the city of Lucerne, the Zugerberg, Lake Zug and the foothills of the Alps in Central Switzerland. And of course Küssnacht am Rigi.
Snow paradise: The area is a snow paradise for children's ski lifts, snowshoe hikers, walkers and winter hikers. It is also suitable for beginners who want to learn how to ski.
Hiking trails and restaurants: On Seebodenalp you can take leisurely hikes that are also suitable for families. For example, you can walk from the mountain station "Seebodenalp" to the mountain inn Alp Ruogisegg and treat yourself to a delicacy there. The path is flat and only takes about half an hour. In addition, you have an almost uninterrupted panoramic view of Lake Lucerne and the surrounding area.
However, the Seebodenalp area also has several hiking trails that connect with the Rigi. These are relatively steep and all lead through a forest to the Rigi. If you want to hike from Seebodenalp to Rigi Kulm, you will cover around 800 metres in altitude in about 2.5 hours. But the hike is worth it, because a unique 360-degree panoramic view awaits you from the Rigi. But more about that in the next destination.
4.  Rigi
The Rigi is a Swiss mountain with an altitude of 1798 m above sea level (Rigi Kulm). The mountain includes several places that are all called Rigi. For example, these are Rigi Scheidegg, Rigi Staffel, Rigi Kaltbad, etc.
The Rigi is surrounded by three lakes: Lake Lucerne, Lake Lauerz and Lake Zug. It is not only the view of these Swiss lakes that makes the Rigi a popular destination. Of course, the view of the mountain panorama as well as the good location and accessibility by the Rigi Railway is also a crowd puller.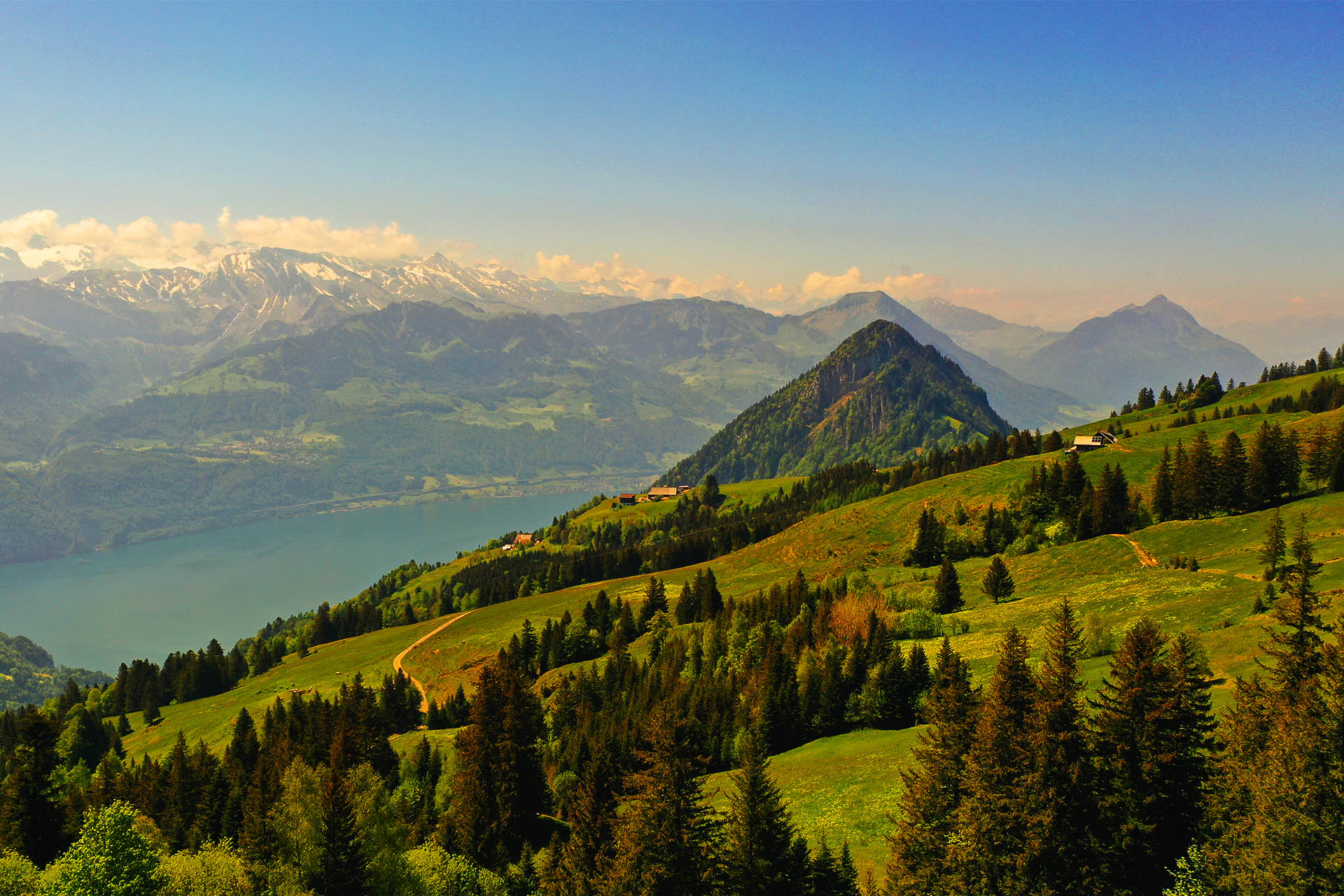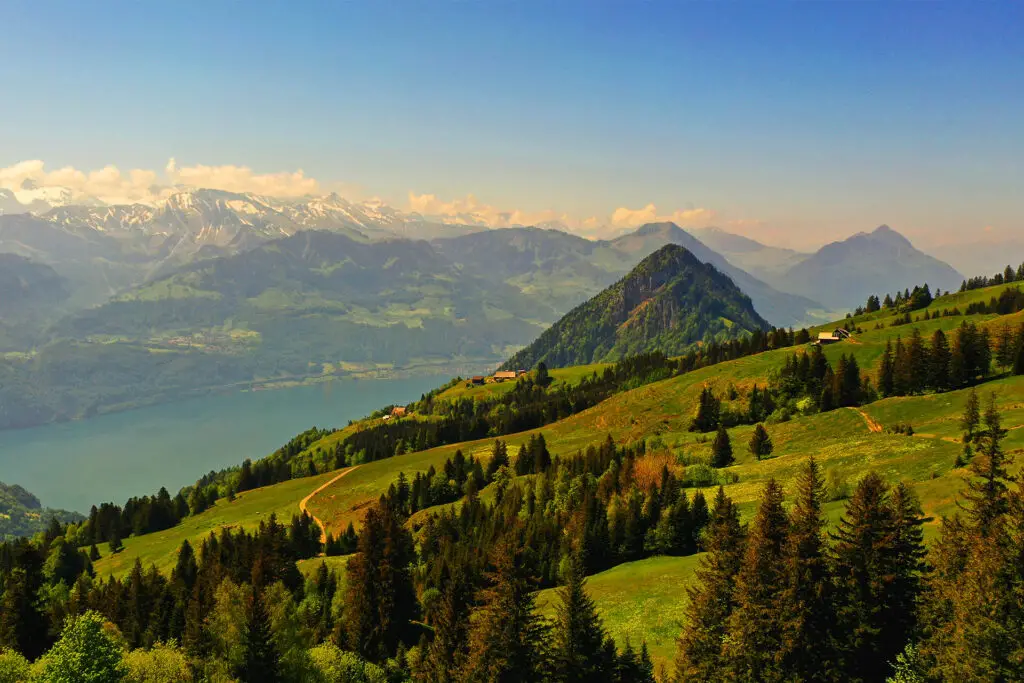 In the 18th century, the mountain became a tourist destination for travelers from all over Europe. Nature lovers, professors, artists and students in particular were drawn there. But the Rigi had been developed long before that. For example, the mountain was known beyond the country's borders for its Rigi Kaltbad spring. This is said to have a sacred effect.
The Rigi can also be reached indirectly by cable car from Küssnacht. The cable car goes from Küssnacht am Rigi to Seebodenalp. From there you still have to hike about 800 metres in altitude to the Rigi.
The Rigi is a destination for various activities. These include:
Mountain walks or hiking trails: The area is a paradise for hikers with more than 120km of hiking trails. They are all well-maintained paths that make every hike a great experience. If you want to hike from "Küssnacht am Rigi" to the Rigi, you can plan your route from Seebodenalp via Holderen to the Rigi. The distance is 4.4 km and takes around 2.5 hours.
If you want to do a route with a little more panorama, you hike from Seebodenalp to Altruodisegg and from there to Rigi Kaltbad. You can then continue to Rigi Kulm, the highest point on the Rigi. Or you can take the Rigi Bahn from Rigi Kaltbad.
Photos with the breathtaking view: You can admire the magnificent view of nearby Swiss lakes such as Lake Lucerne or Lake Zug and the Swiss midlands to the north. Of course, you also have a view of the mountains such as Pilatus, Stanserhorn or Zugerberg.
Winter sports: Rigi offers a wide range of activities in winter. Visitors can let off their energy on a 7 km toboggan run, 15 km of snowboard and ski slopes and 35 km of winter hiking trails. There are also winter hiking trails and snowshoe trails.
Hotels: The Rigi offers several hotels to relax and unwind. Particularly popular with guests is the Hotel Rigi Kaltbad, whose spring has been known for hundreds of years for its healing properties.
But special experiences such as overnight stays on a farm can also be found around the Rigi.
By the way, there are many other activities and hiking trails on the Rigi. The hikes in particular are based from Küssnacht am Rigi and Seebodenalp. Of course you can also start from Arth-Goldau or other places.
5.  Insider tip Greppen – next to Küssnacht
Greppen is the ultimate insider tip for those seeking peace and quiet, right next to Küssnacht am Rigi. Because the place can hardly be surpassed in idyll. With the beautiful lake view of Lake Lucerne, a few benches, the place offers everything you could wish for. In summer, even the ship docks in Greppen harbour.
How about a one-hour walk from Küssnacht am Rigi to Greppen in summer? There you can relax and then take the boat to Lucerne or another destination? That's a good way to live life.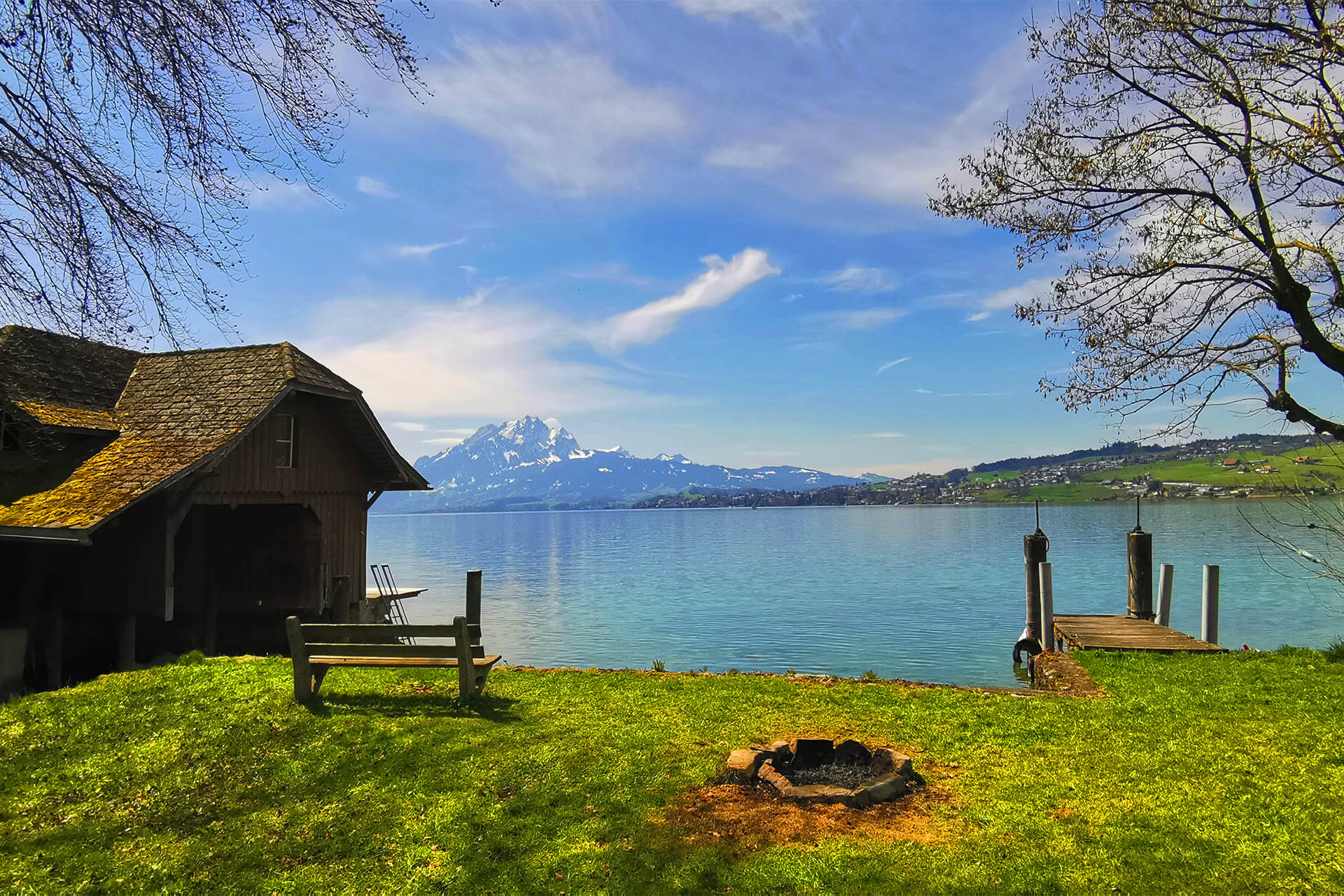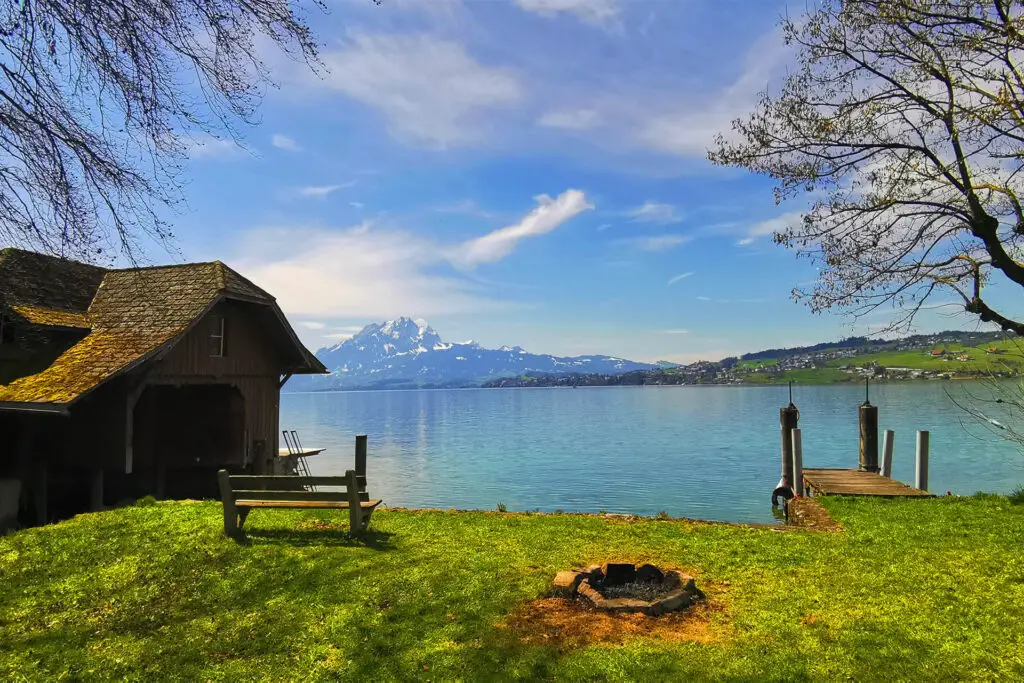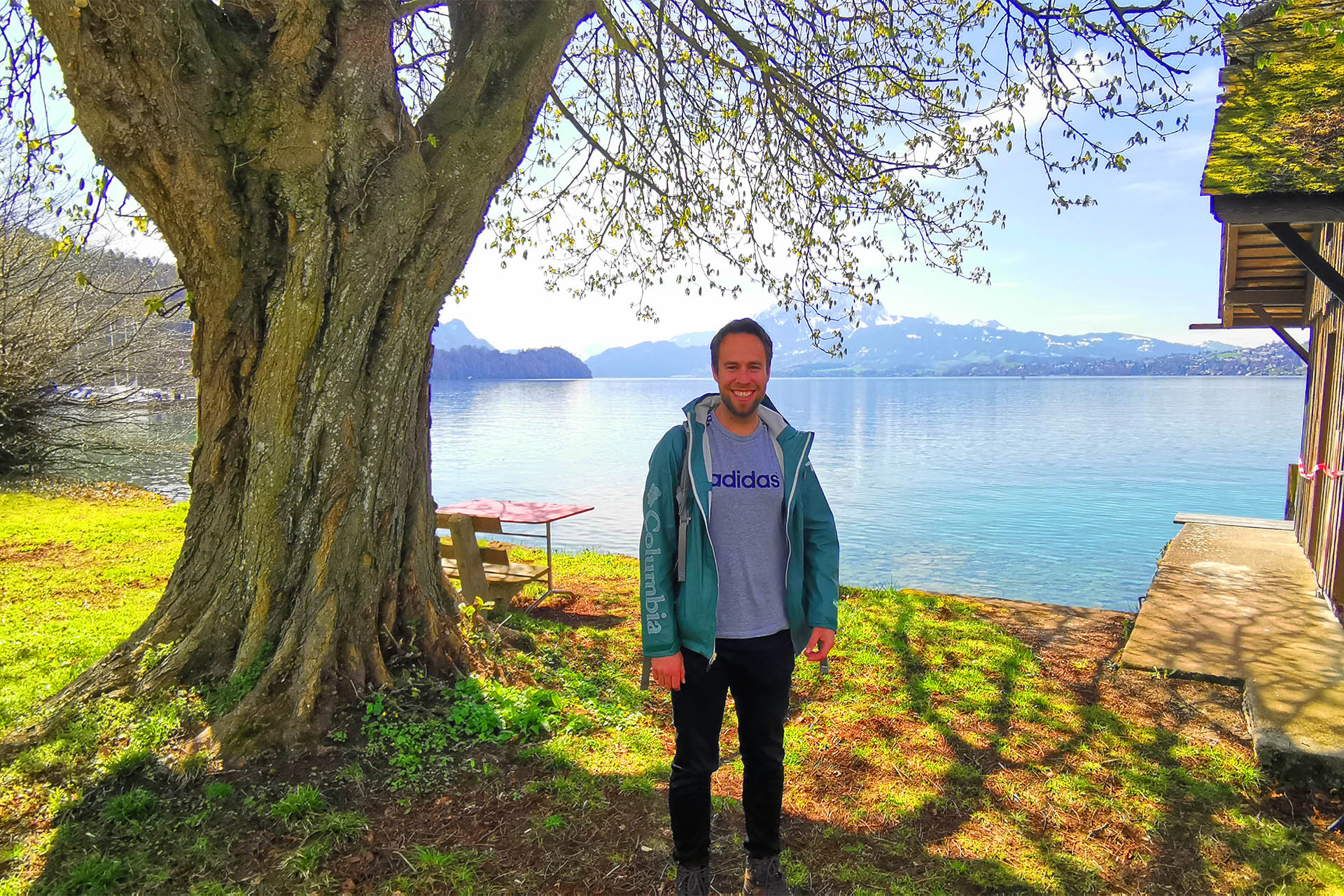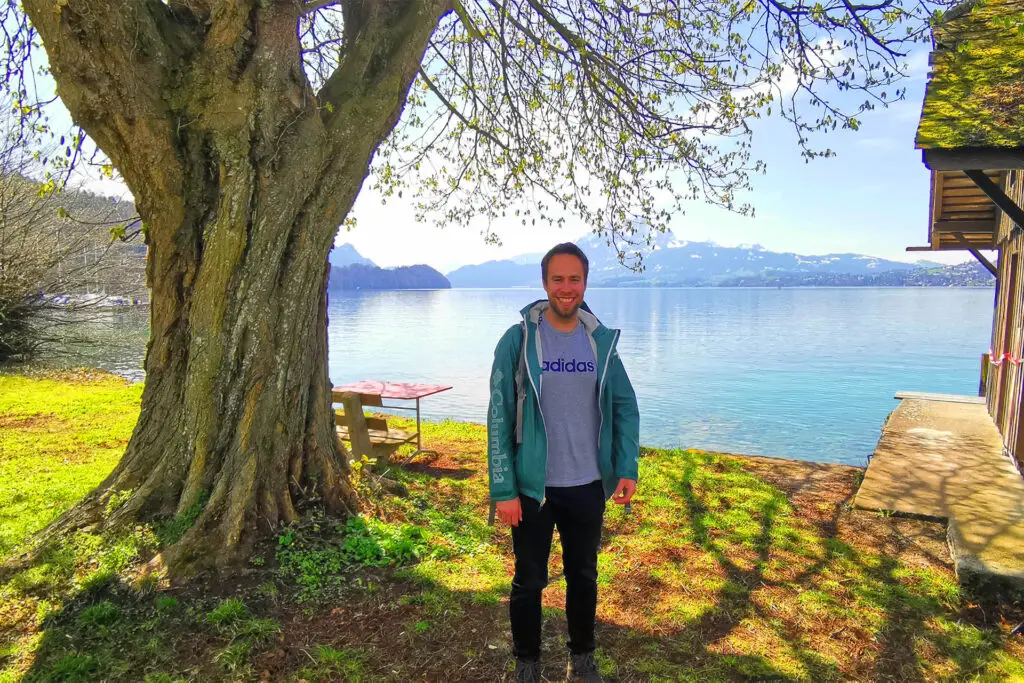 Final thoughts Küssnacht am Rigi
Küssnacht am Rigi is a paradise for travellers of all ages. The region is ideal for leisure activities and recreation in both winter and summer. It is also full of historical highlights for history lovers.