A romantic and family-friendly walk leads to probably the most beautiful place in Switzerland: Alp Äsch near Unterschächen.
Text and pictures by Marc Gottwald
Journey to Unterschächen
It could hardly be more romantic and dreamy! A one-hour walk takes you from the village of Unterschächen to Alp Äsch – a place of power where I always like to recharge my batteries.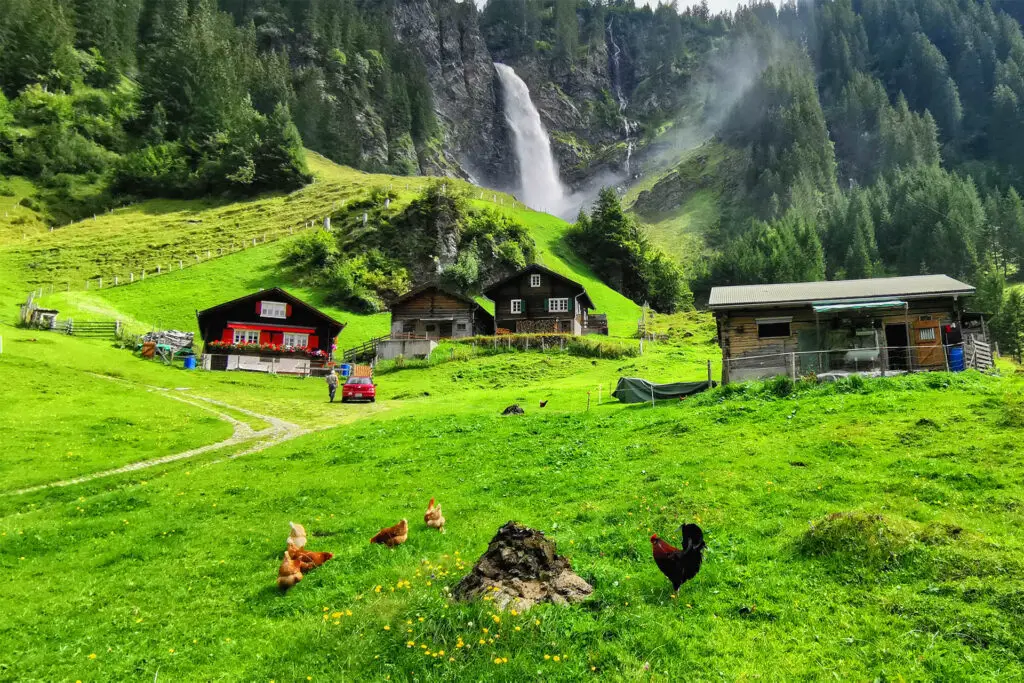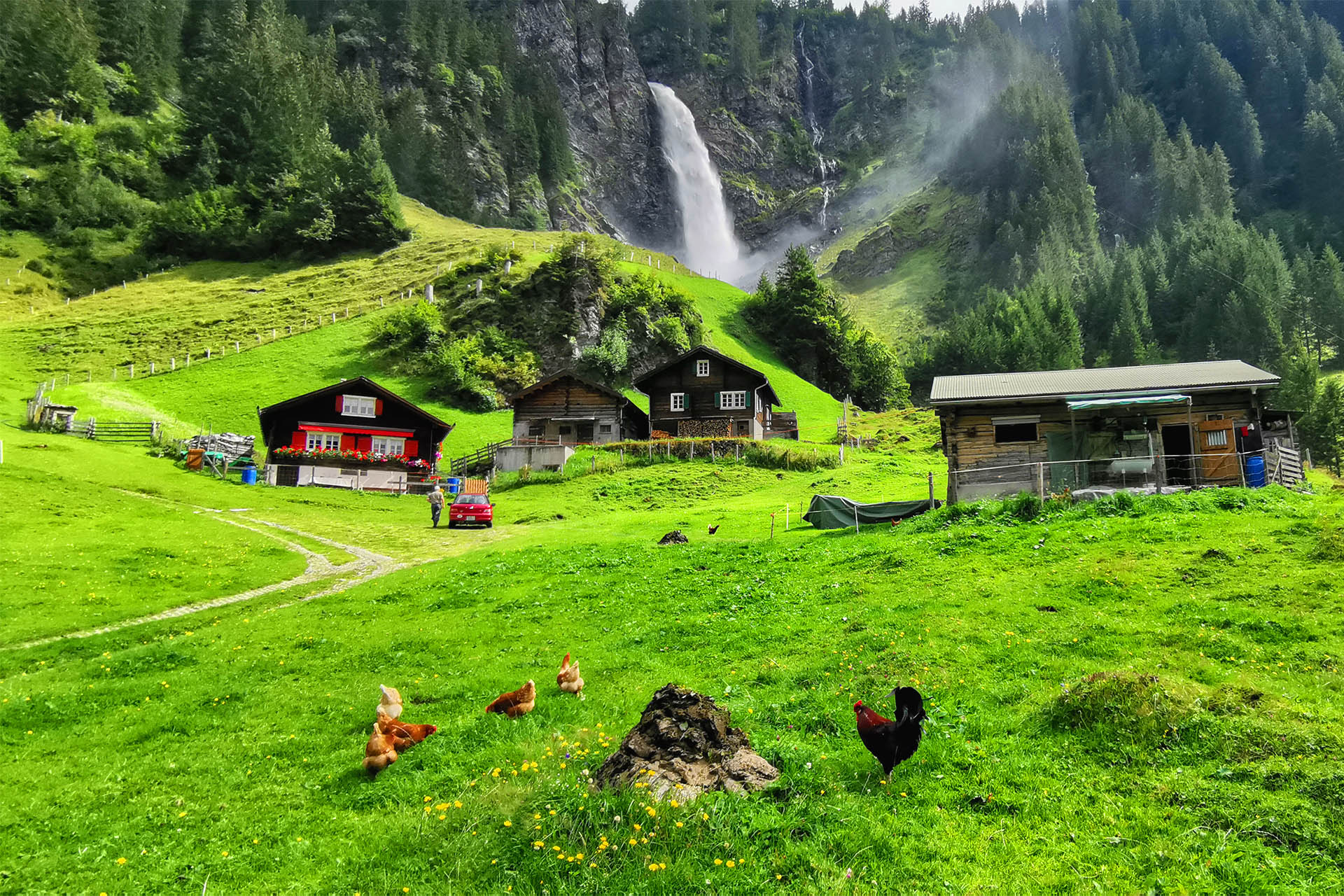 The post bus stops at Unterschächen Hältikehr. However, as the post buses run very rarely, you may have to get off at Unterschächen Post. No problem, because it's only a two-minute drive anyway.
Those arriving by car for the walk will also find a parking space in the village, which is currently still free of charge. In the meantime, the place of power has gained a lot of media presence. It is reported about diligently, especially through Instagram, but also in various magazines. Where four years ago there were no people, there are now perhaps around 10 on the way there and back.

Walk to the most beautiful place in Switzerland
Alp Äsch is one of the great favourites despite, or perhaps because of its unfamiliarity.
From Unterschächen you walk in the direction of Ribi, a small hamlet with a cable car station. There are parking spaces here as well, but these are expressly for cable car users only. Here you can already see the love of detail of the people of Uri. The beautiful flower and vegetable gardens spread an initial charm. By the way, from here it's another 50 minutes to Alp Äsch. You could also buy a driving permit for 10CHF (as of 2021). But the few parking spaces are quickly taken and the leisurely walk is really nice.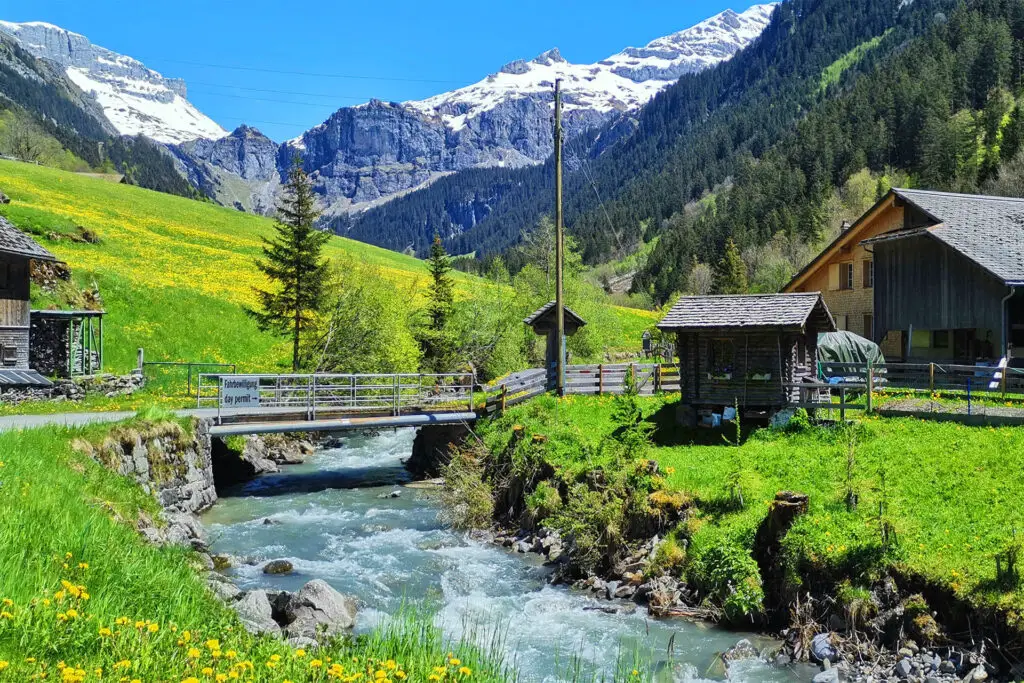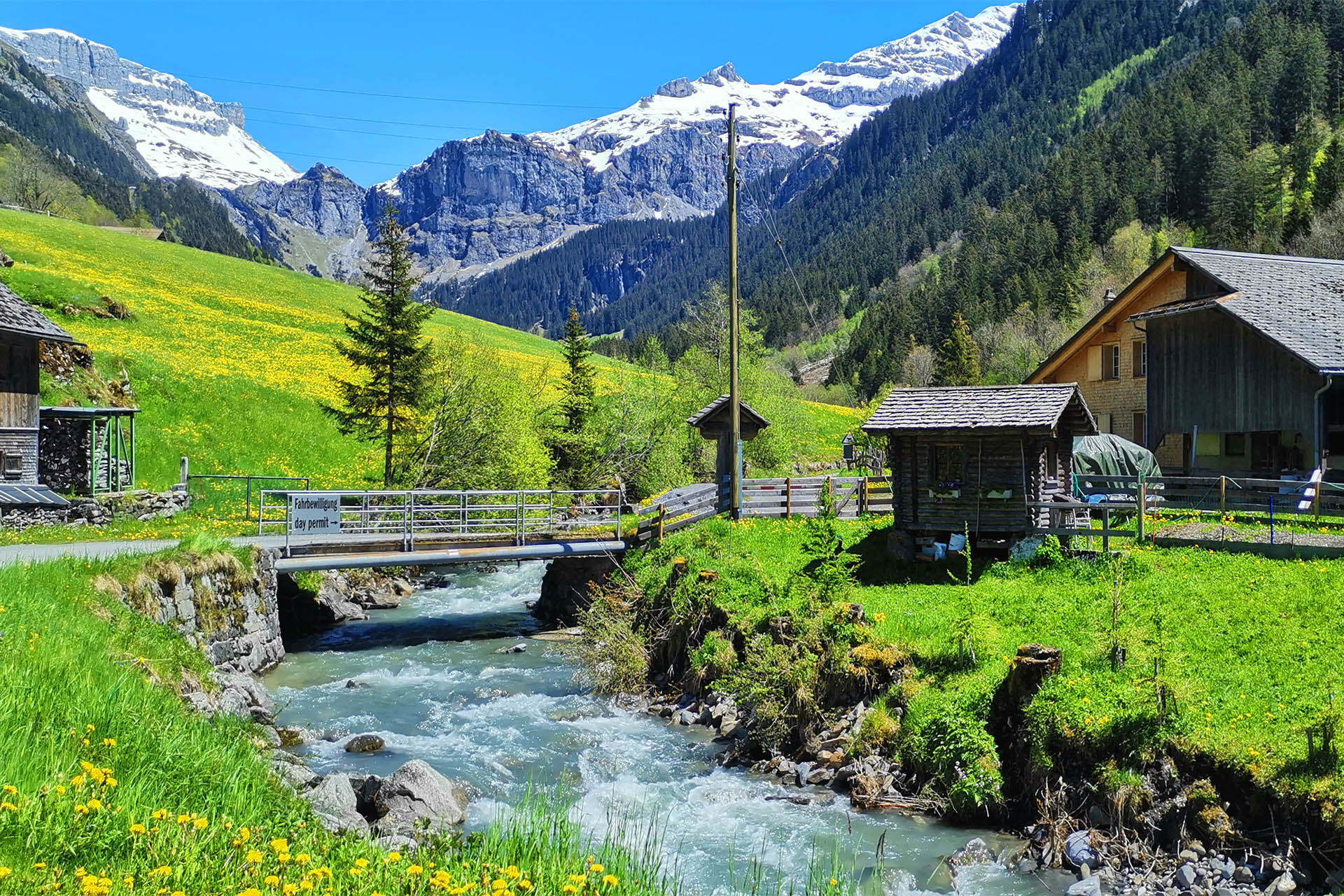 The romantic walk leads along the river, which is fed by glacier water, among other sources. The view over the imposing mountains of the Klausen Pass during the walk is very impressive and shows once again how small man actually is. About 15 minutes from Ribi comes a first hamlet called Schwanden. A farm with two houses and a chapel give the small village an incredible charm. In early and late summer, cows also graze here before heading up to the Klausen Pass or back to the winter place.
One of the most beautiful sections in direction to Alp Äsch (Unterschächen)
One of the most beautiful and wildest sections of the walk is the flat before the climb to Alp Äsch. Yes the path is flat except for the last section, where there is a climb of around 150 metres in altitude. But here in the wild plain there is a farm that breeds very special goats. Here you meet the Boer goat, whose funny ears are its main feature. I got to know them as very curious and loyal animals, which sometimes accompanied me for more than a kilometre. This breed is mainly bred for its good meat performance.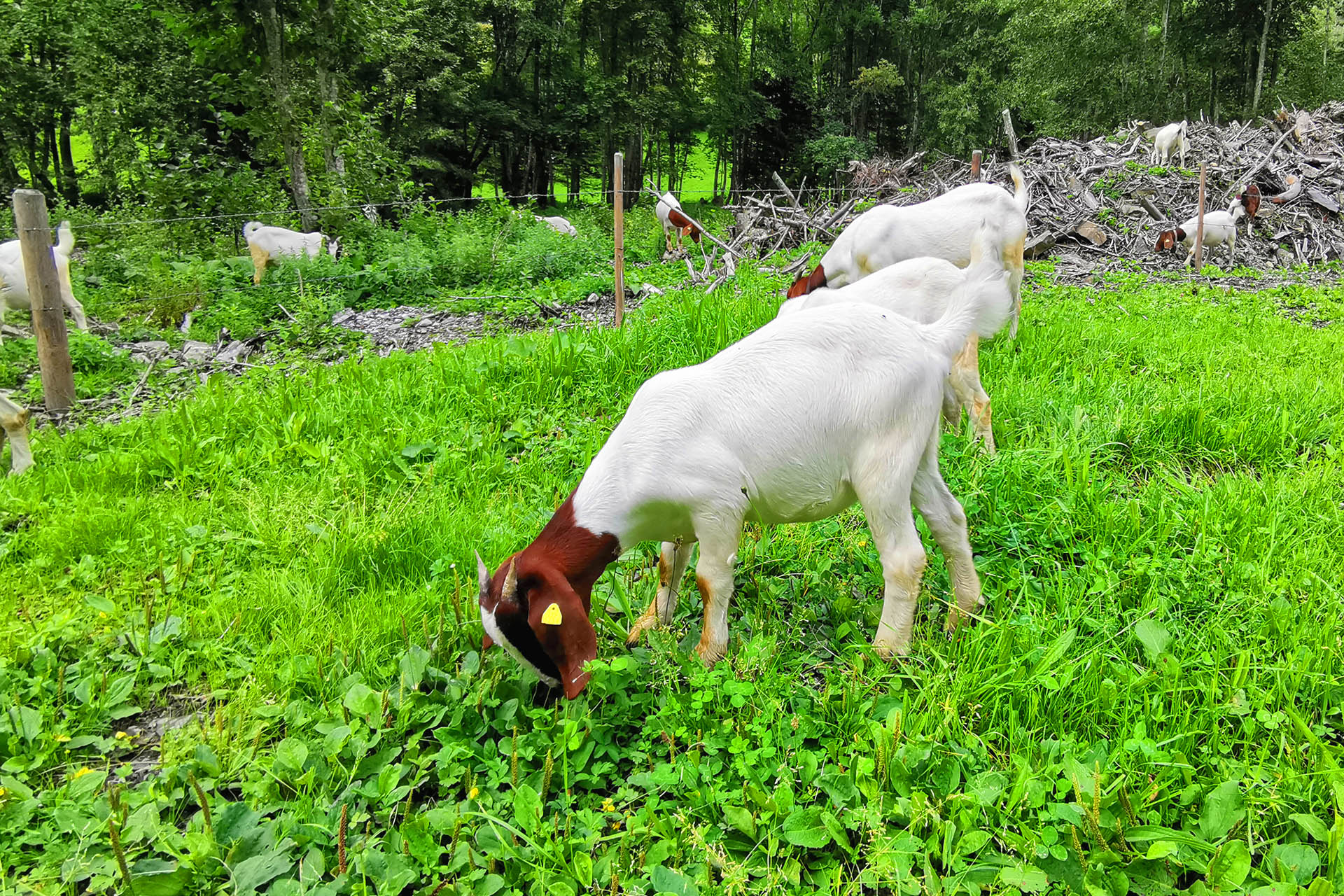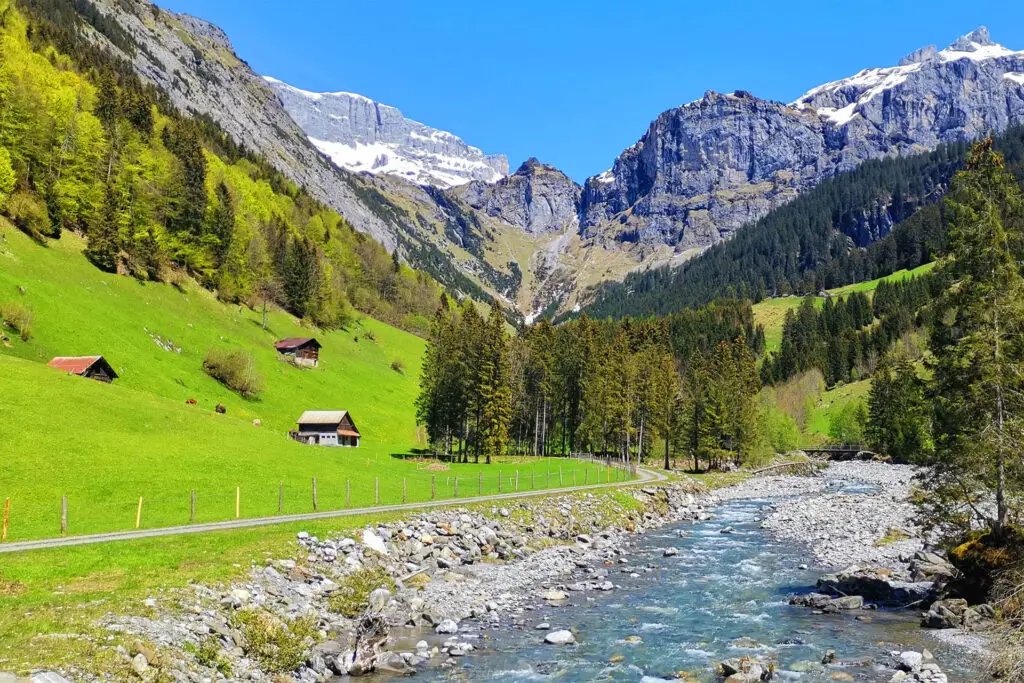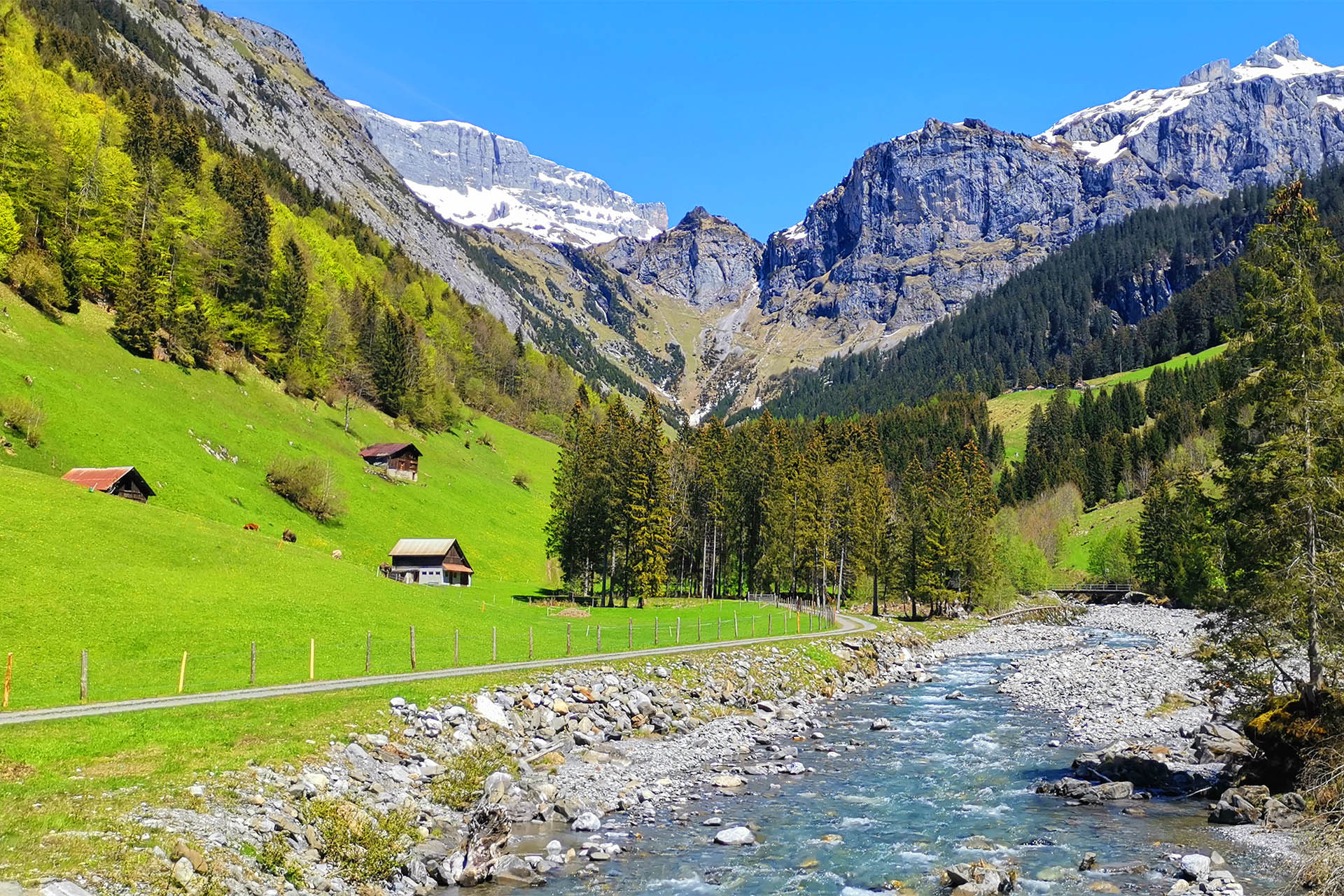 By the way, the plain is also the perfect example of nature taking its course. Especially after long rainfalls, you can see how the water creates new paths. Debris from the Alps is transported along the river and deposited somewhere. The light blue river water with the Klausen Pass in the background also makes a beautiful photo motif.
Now comes the notorious climb and the last 15 minutes or so to Alp Äsch.
Alp Äsch – a place of power in Switzerland
The cows and a few sheep look at you to welcome you here. The imposing 100-metre-high waterfall called "Stäubifall" or "Stäuberfall" roars incessantly. With every step you take towards the hamlet, you fall more in love. Alp Äsch at 1238 m is an unknown paradise in the Swiss Alps.
The houses are family-owned and today usually belong to several families. This is because the descendants of the families now often simply use this as a holiday home. However, there is a restaurant called Gasthöfli, which is open in summer. It offers drinks and simple local dishes such as sausage and cheese platters, soups of the day, Wienerli, etc.
Only one person lives on the Äsch alp all year round, a resident explained to me. In winter, access is very dangerous due to the danger of avalanches and therefore not recommended. On various hikes from Unterschächen to Äsch, I repeatedly discovered traces of snow, rock or scree avalanches. This means that even during the recommended visiting times from May to October, it is better to wait a few days after a long rainy period.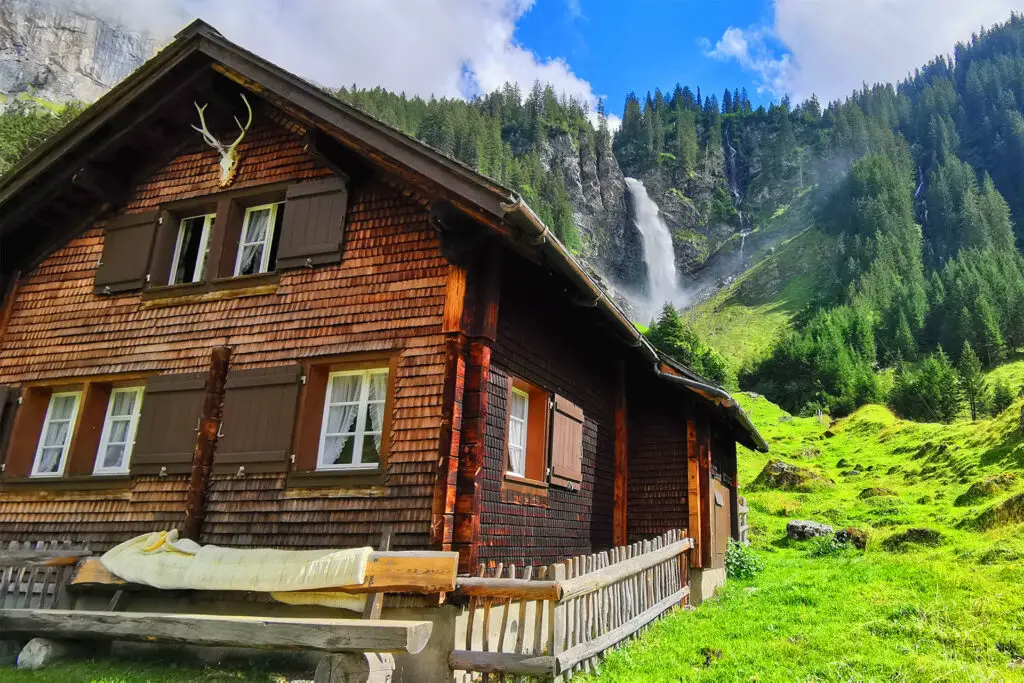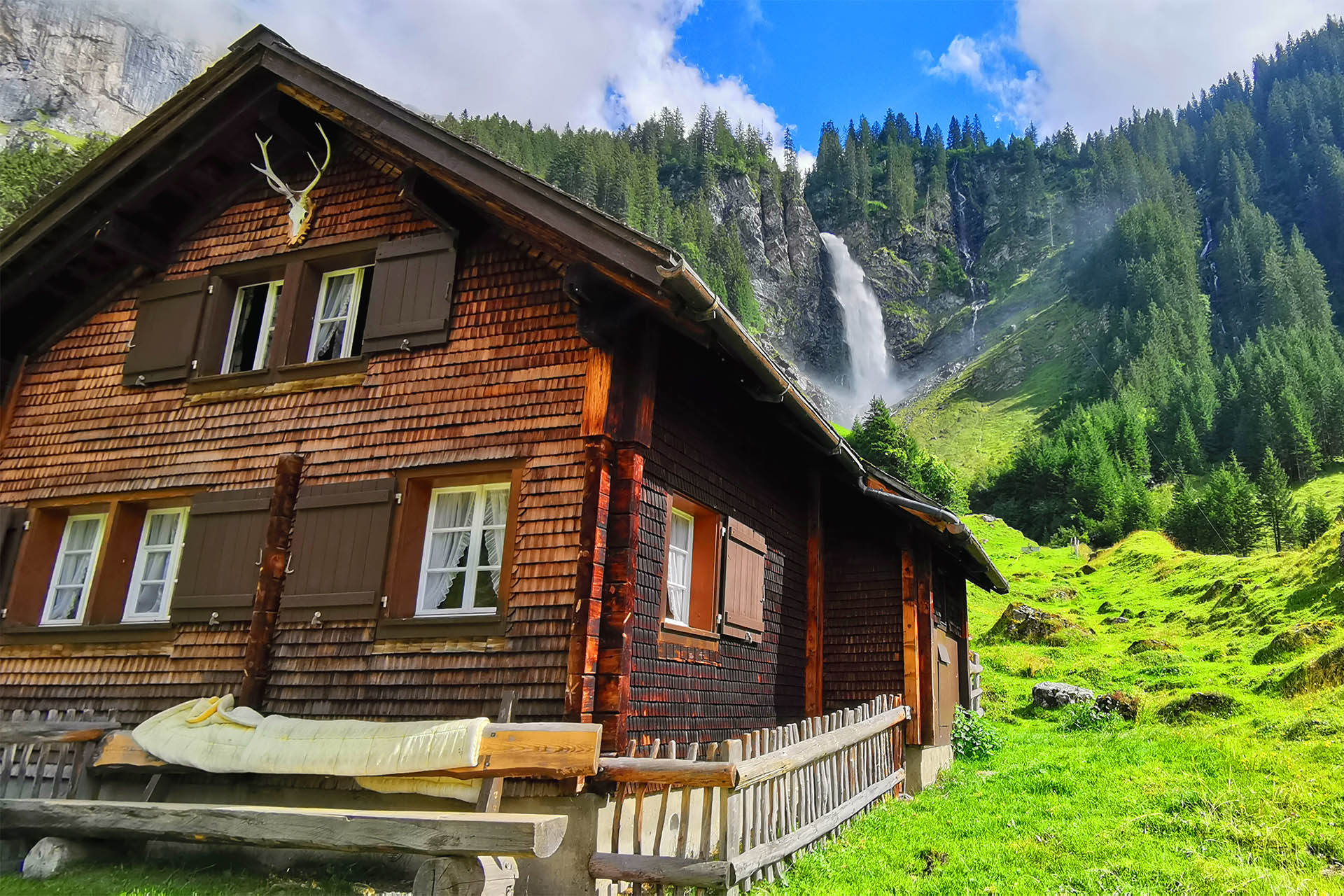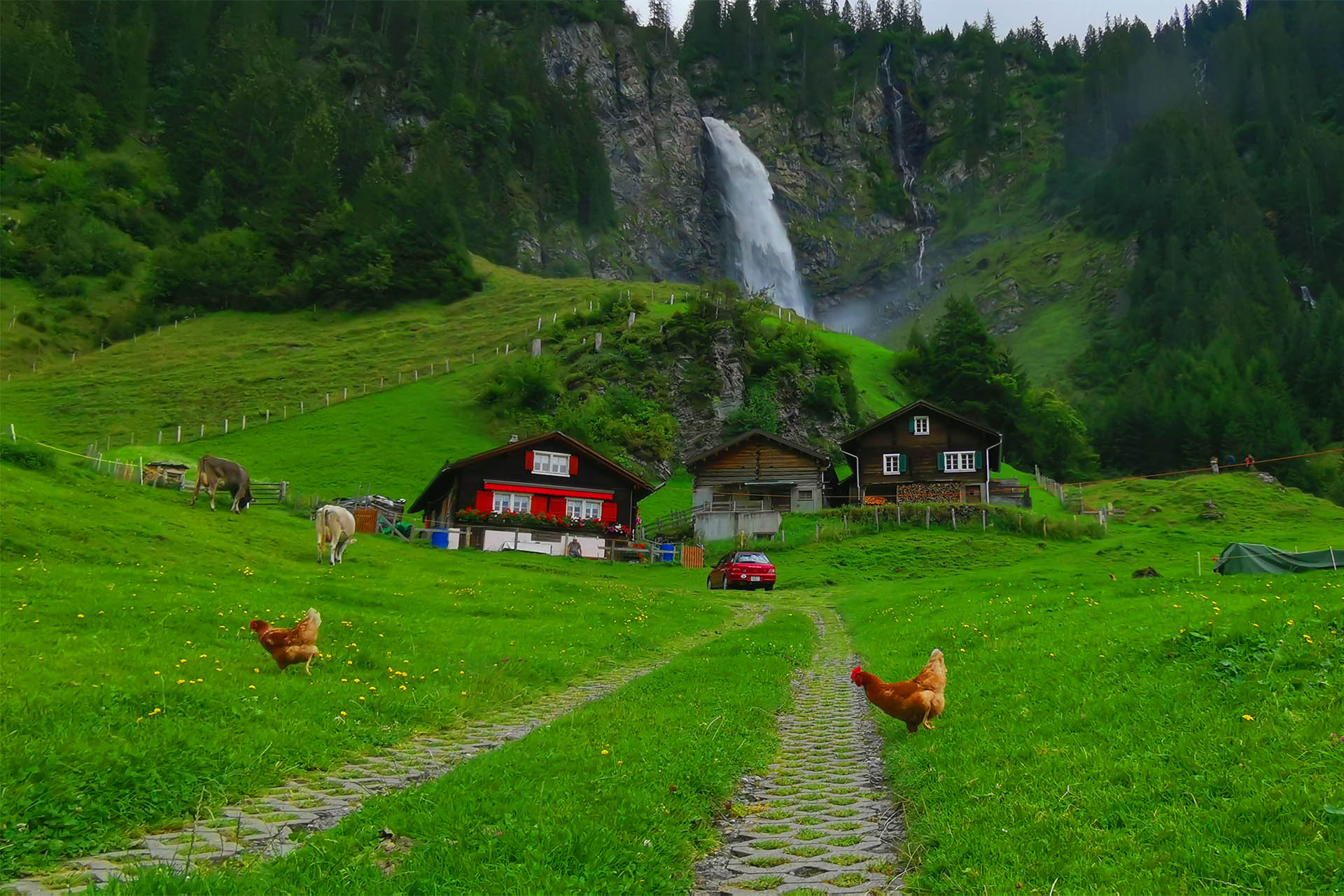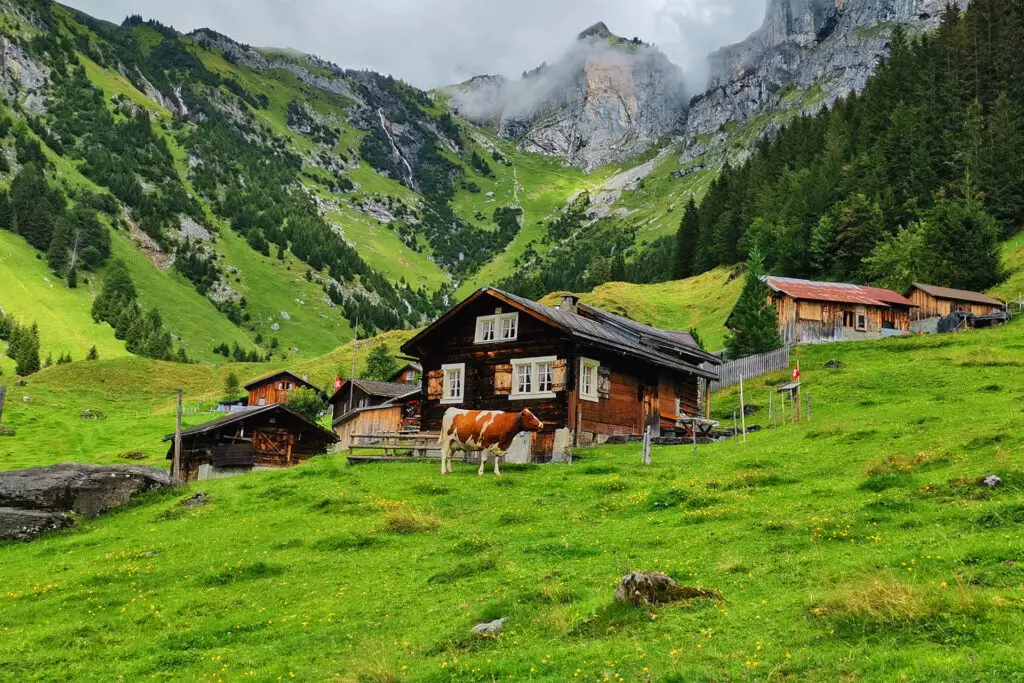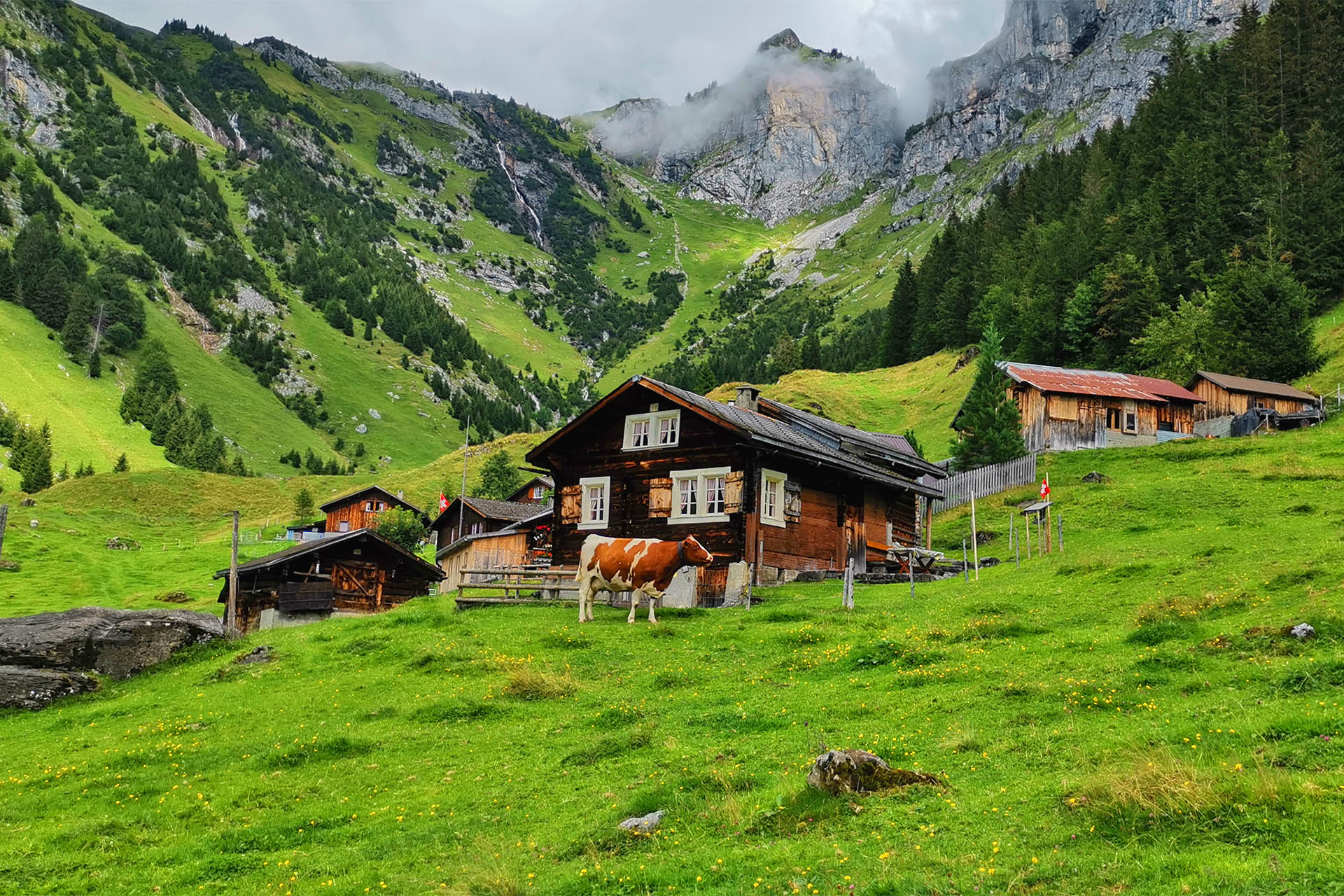 Cows, goats, sheep and chickens at Alp Äsch, Unterschächen
Alp Äsch is a paradise for children and adults and one of the top places to visit in Switzerland. There is not only a picnic area with tables, fountain and fireplace (wood is provided) where you can enjoy an incredibly beautiful picnic.
Depending on the season, many animals can also be found in Äsch. Cows stay here throughout the summer months, while sheep move on to higher and steeper areas in midsummer. Goats can also be seen here from time to time and I have even seen chickens. A true paradise for families too!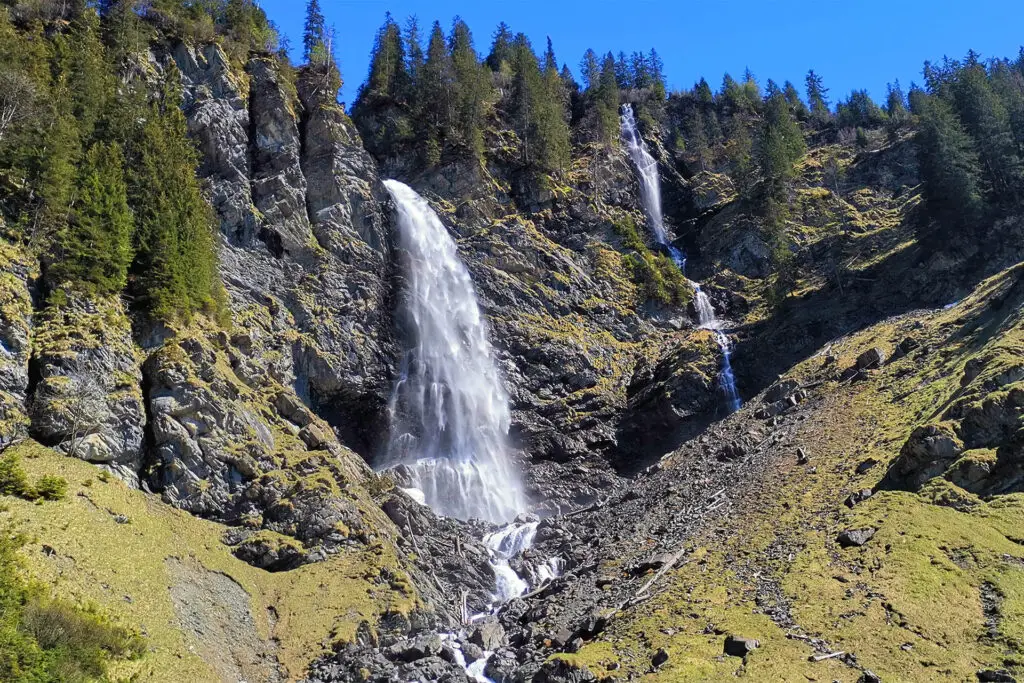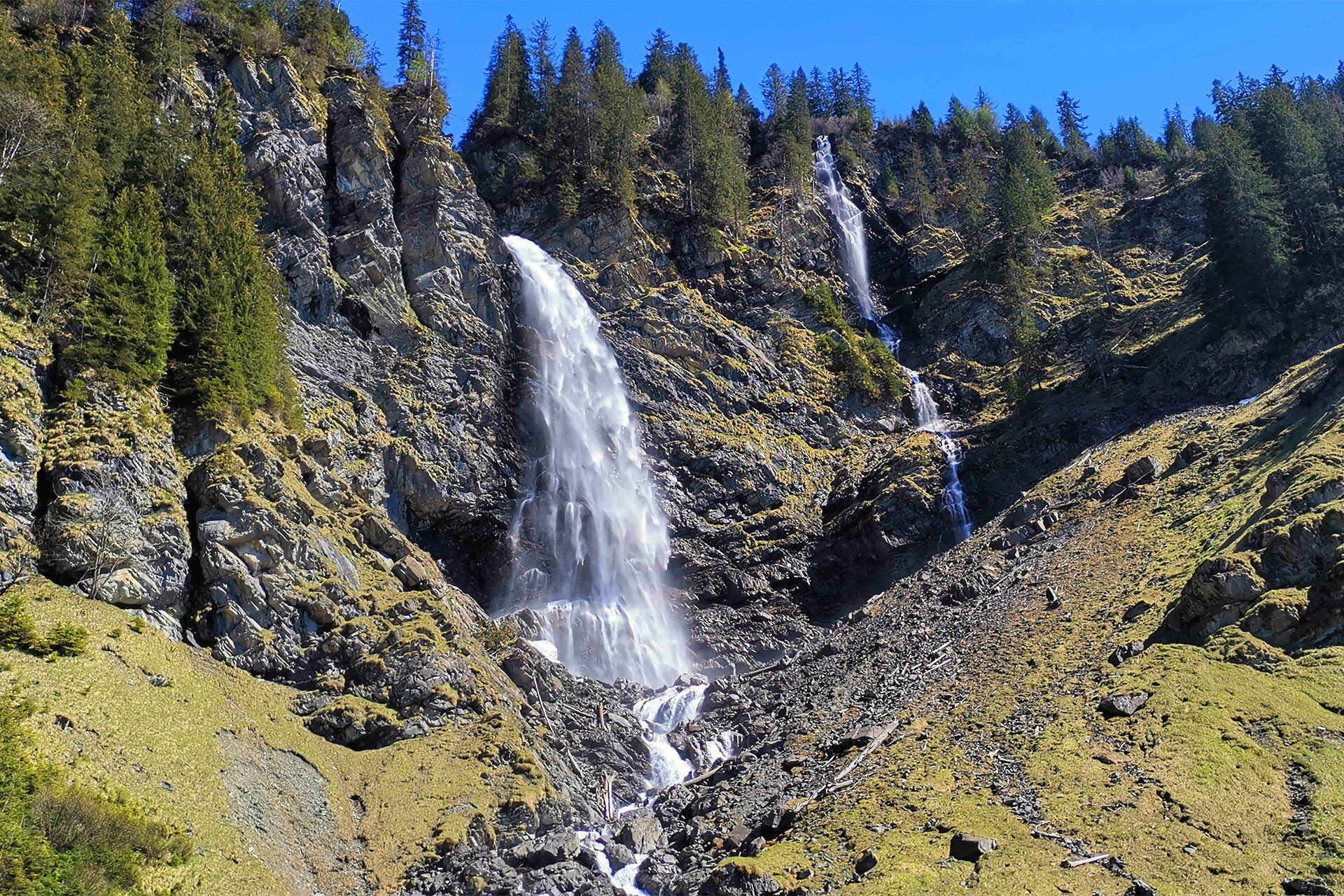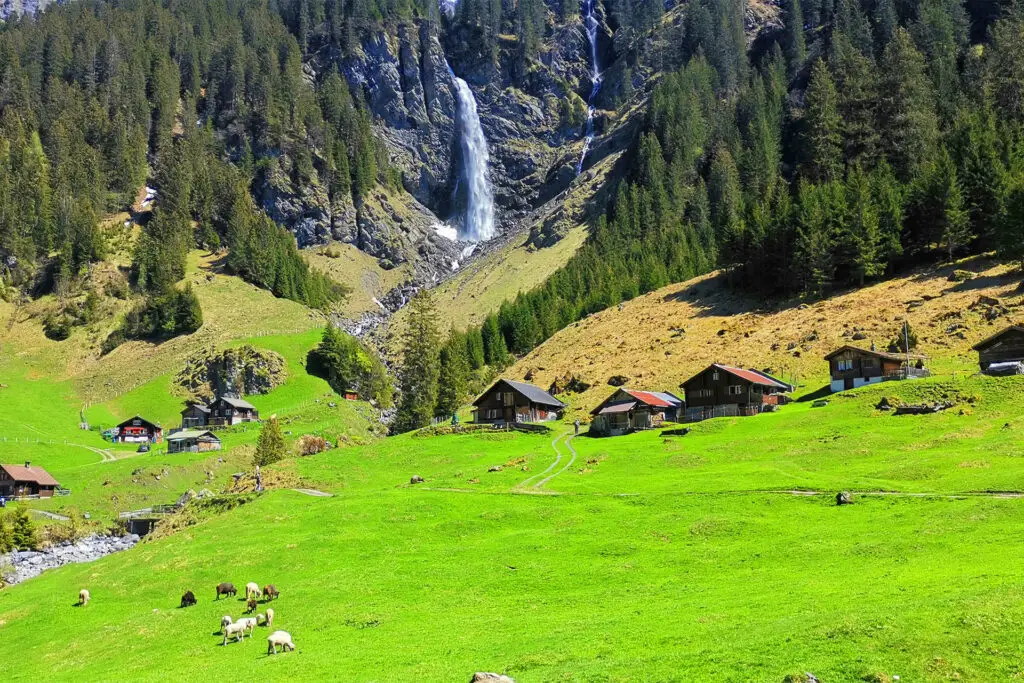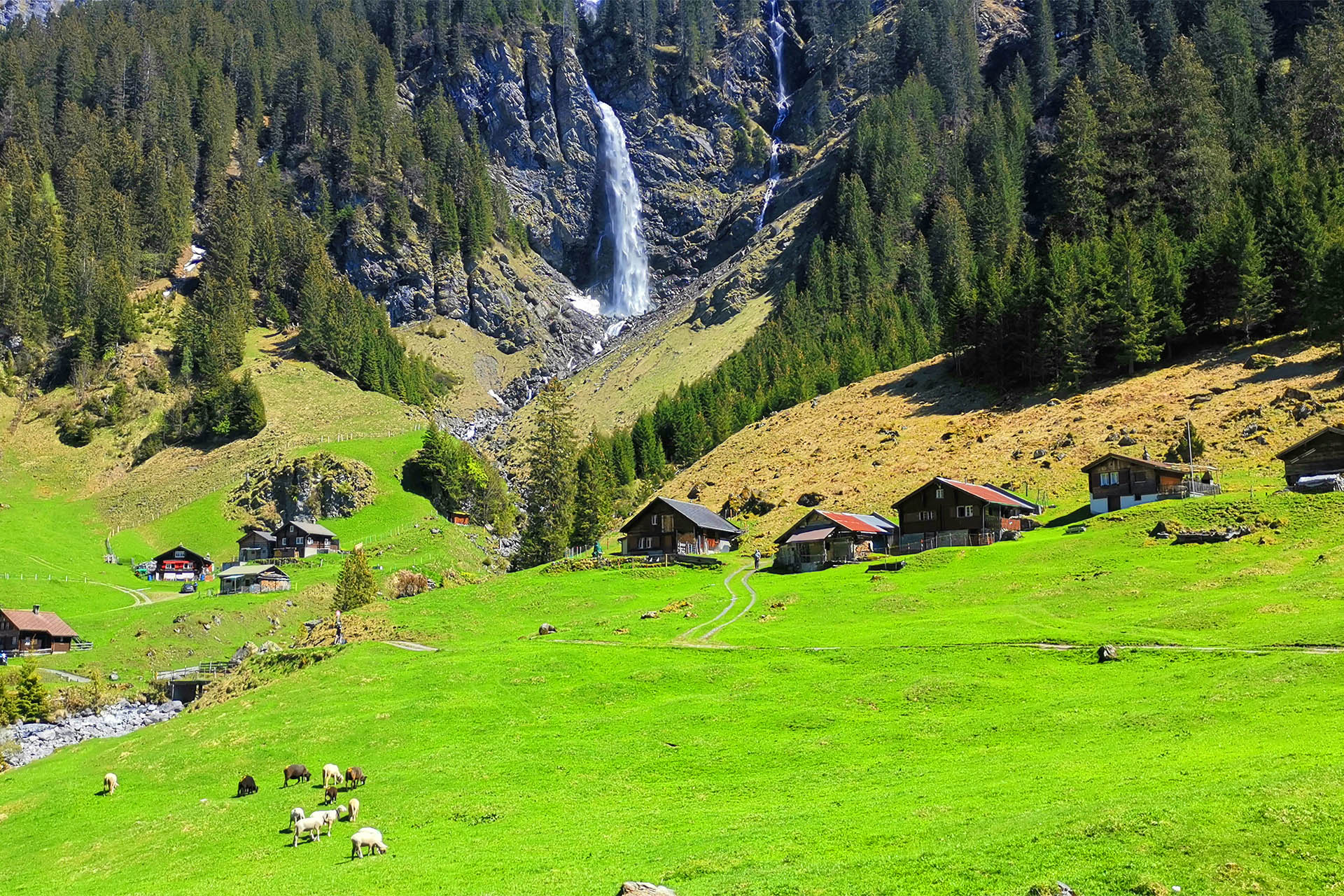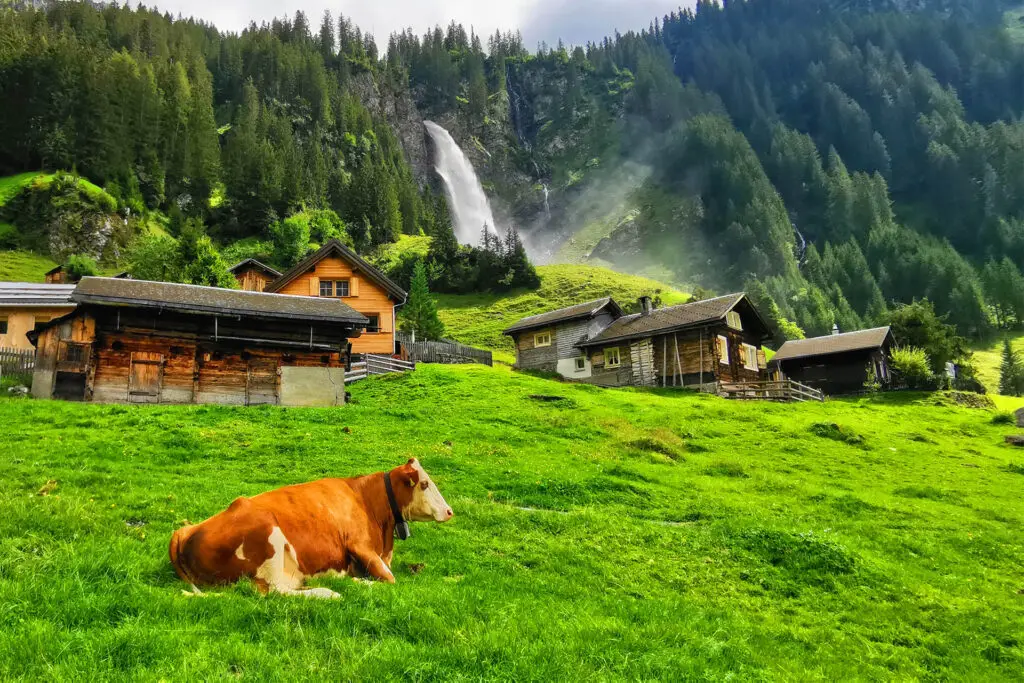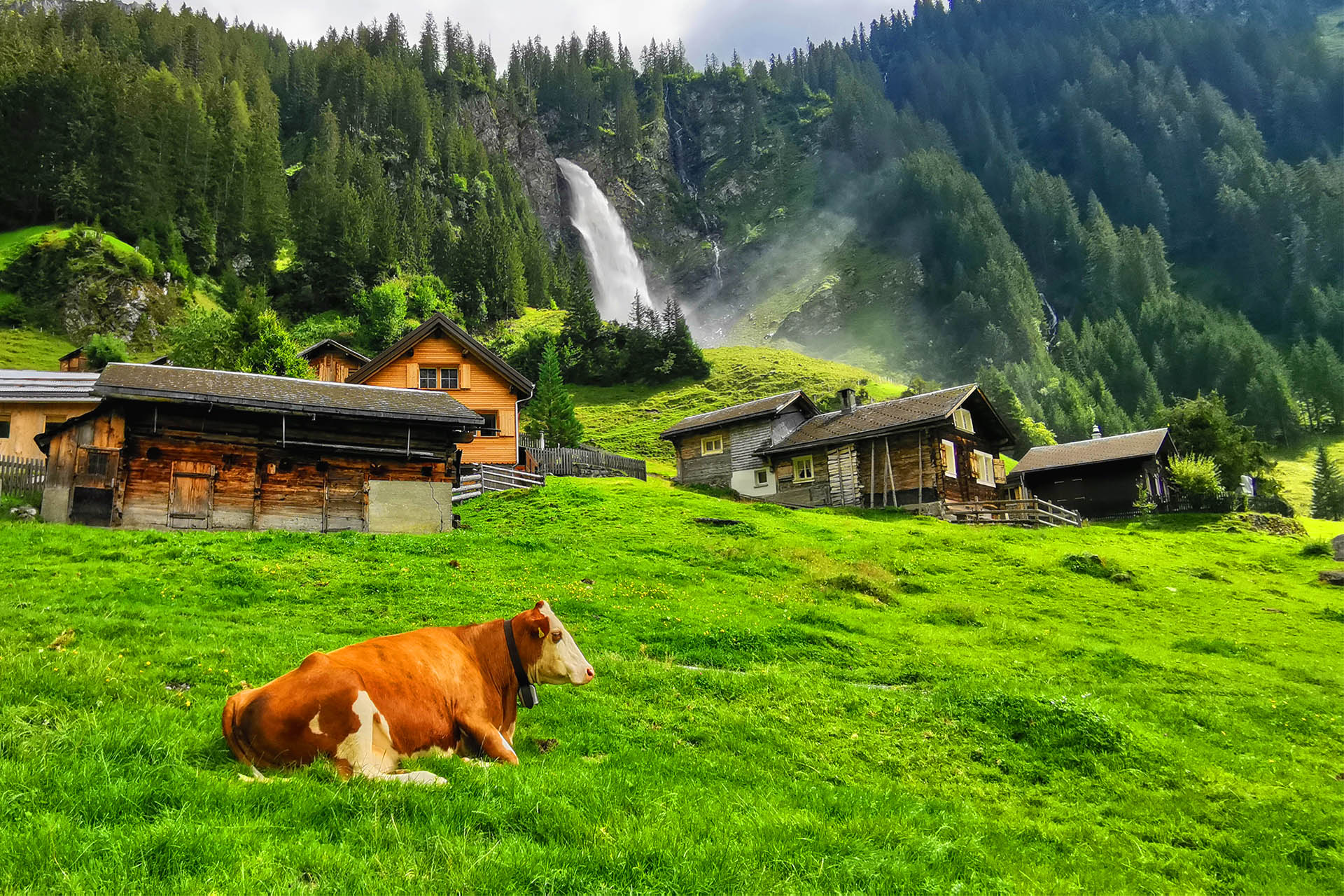 Wild animals can be observed at Äsch as well like for example deers. A wolf has also been sighted in the Schächental.
Incidentally, the Klausen Pass road was once supposed to run through Äsch. However, due to military reasons, the project was then routed via Urigen. Fortunately, one could say, when visiting the idyllic place of power today.
Continue hiking in the direction of the Klausen Pass or Oberalp
If you are in the mood for more hiking adventures, you can continue hiking from Alp Äsch in the direction of the Klausen Pass. It takes around two hours to do the 700 metres in altitude. There is also another option: take the cable car in the direction of Oberalp. It is a typical farmer's cable car with no glass windows and only three seats and therefore a real adventure. So you can enjoy a panoramic hike from Oberalp to Wannelen, where the other cable car takes you back down to Ribi. It would also be possible to hike from Wannelen into the Brunni valley. The possibilities in the Schächen valley are almost endless.