A unique journey through Switzerland with the most beautiful scenic and cultural highlights. A Switzerland trip full of natural beauties, gastronomic delights and wow effects, mostly away from the crowds. Starting from Zurich, Lucerne, Basel, Bern, Geneva.
Switzerland Vacation – Itinerary Suggestion
This programme suggestion is as always just one of a lot of ways to experience your own customized Switzerland itinerary. So let us know your dreams to start planning your Switzerland Trip.
Do you like this Switzerland itinerary?

Contact us to request a tour
Call/Whatsapp/Wechat                                                 Mail us
+41 77 533 84 96                                                              info@switzerlandbylocals.com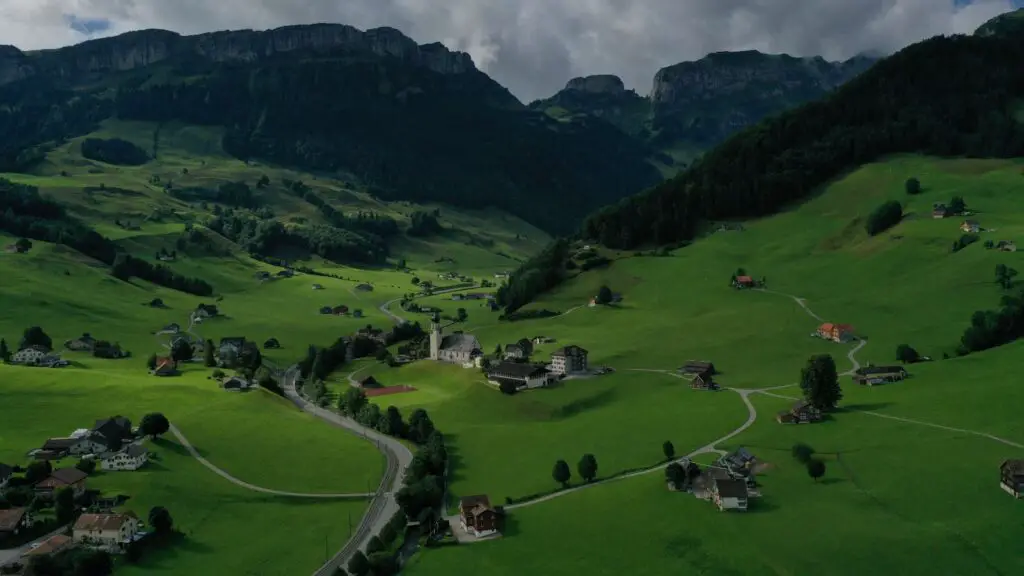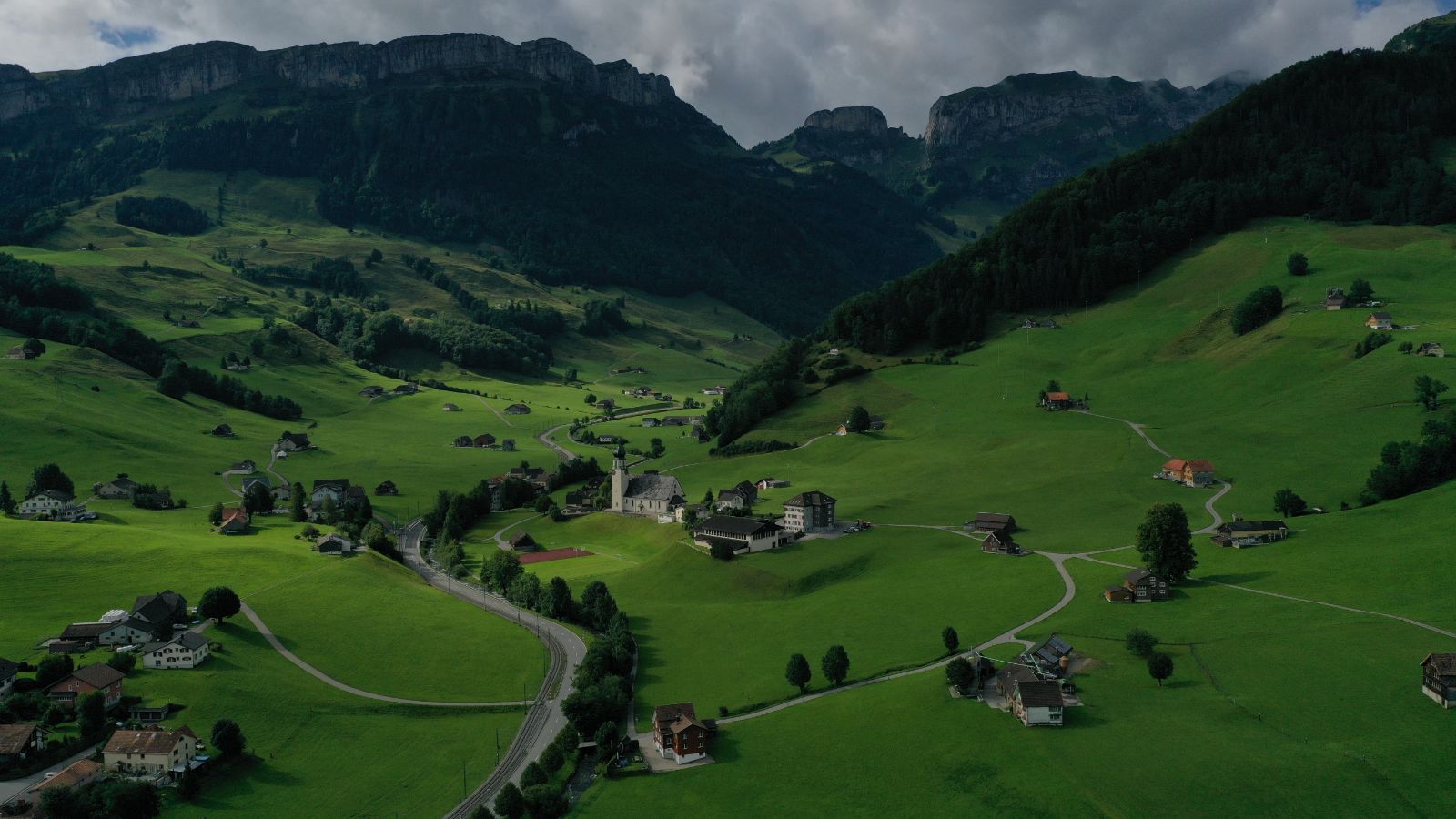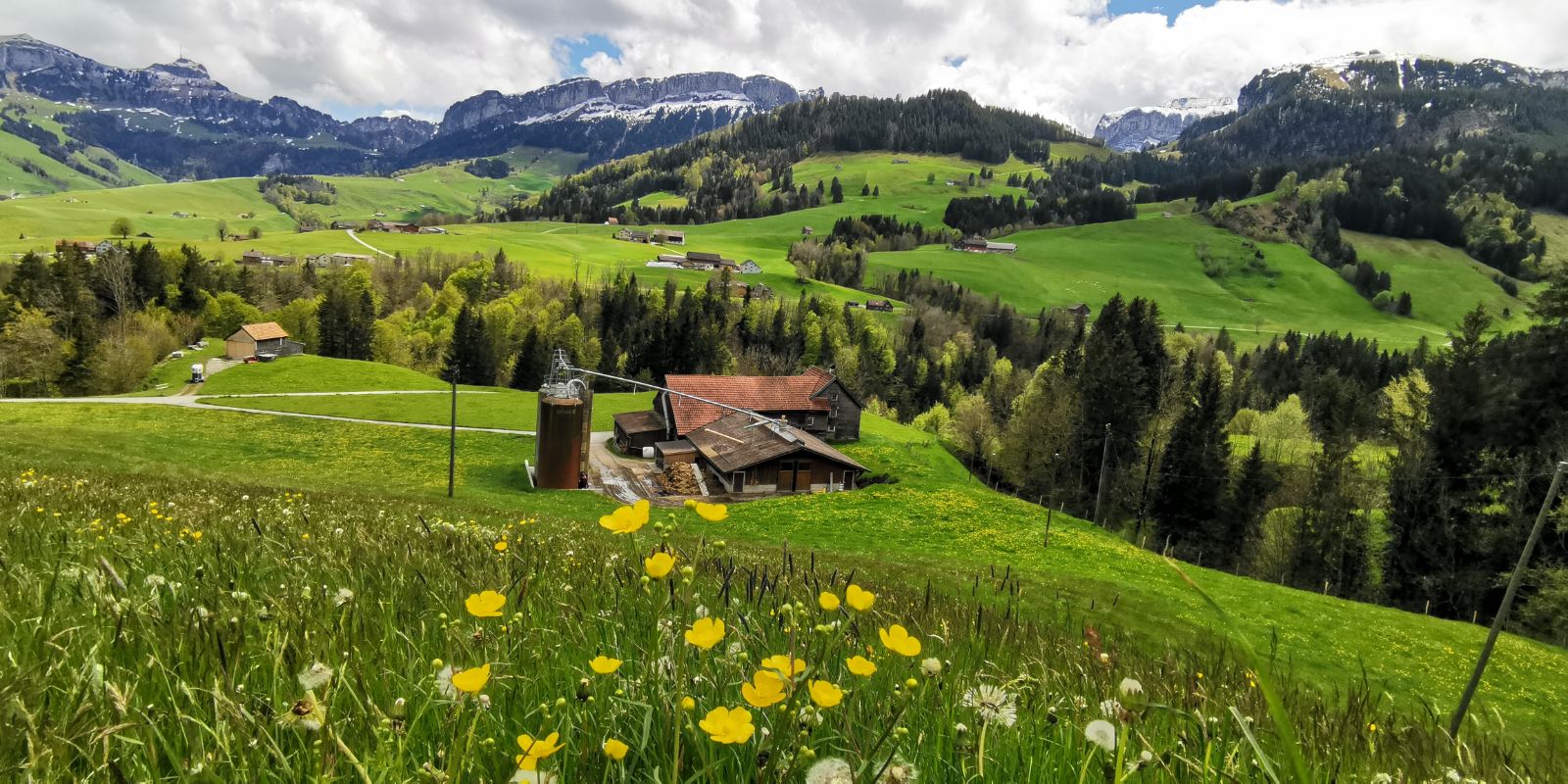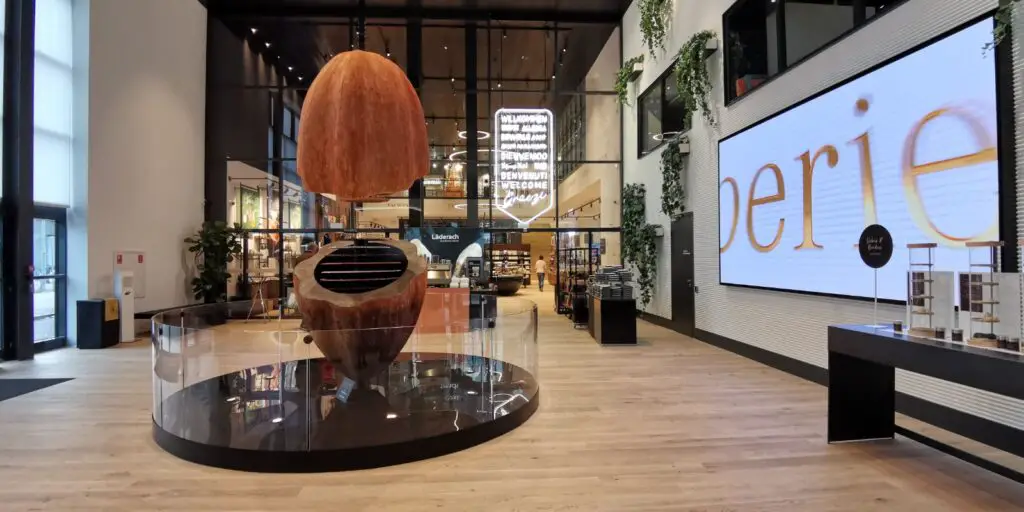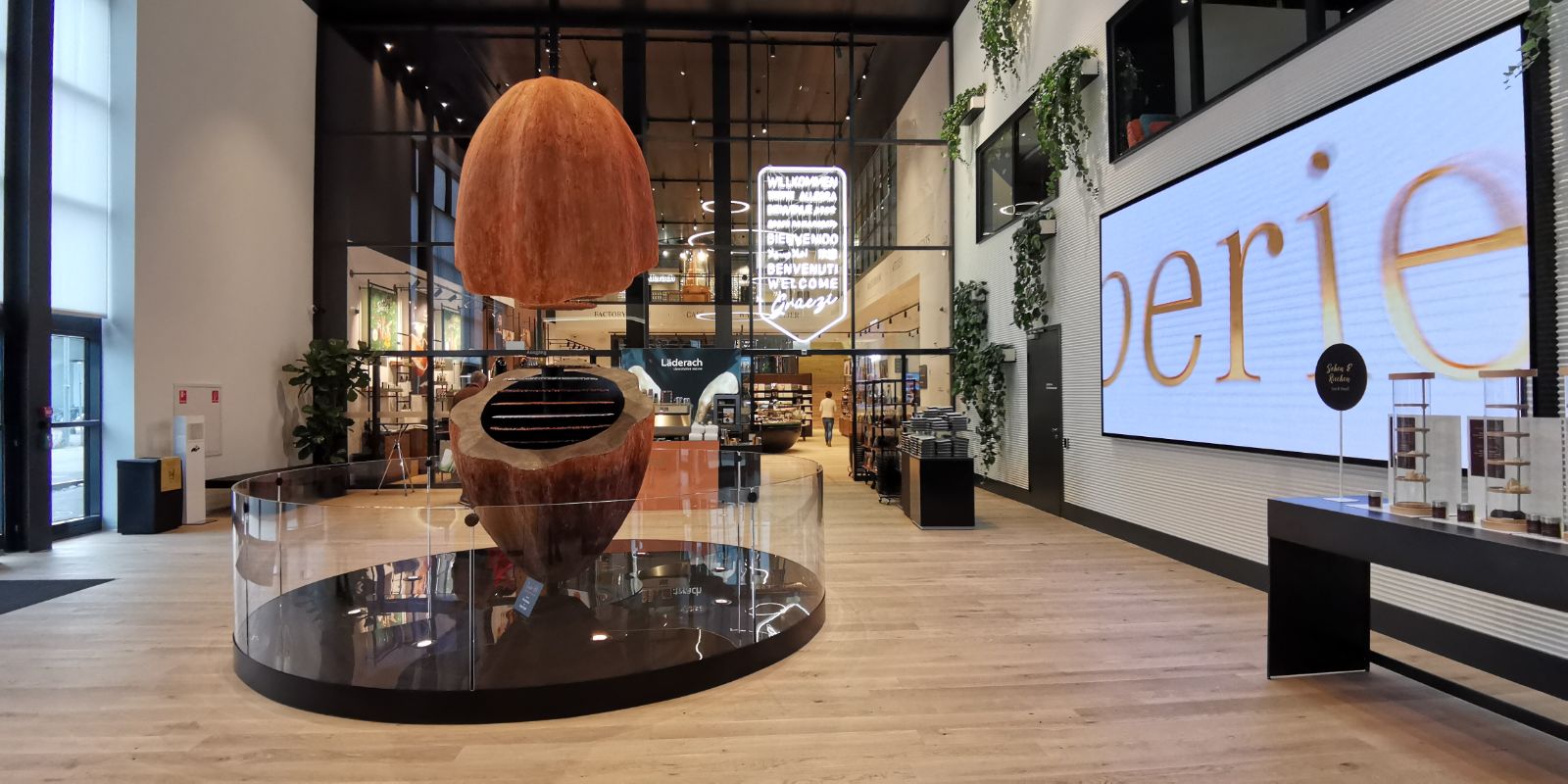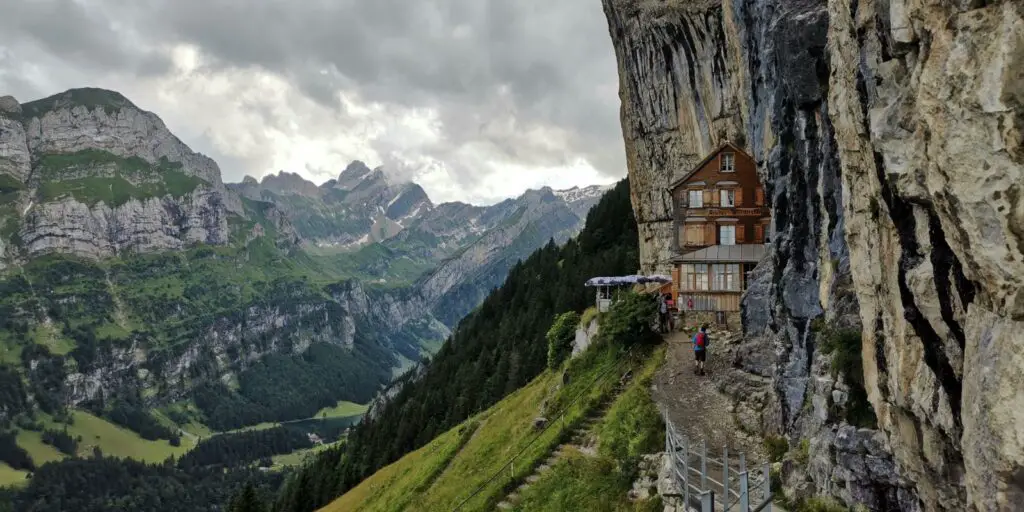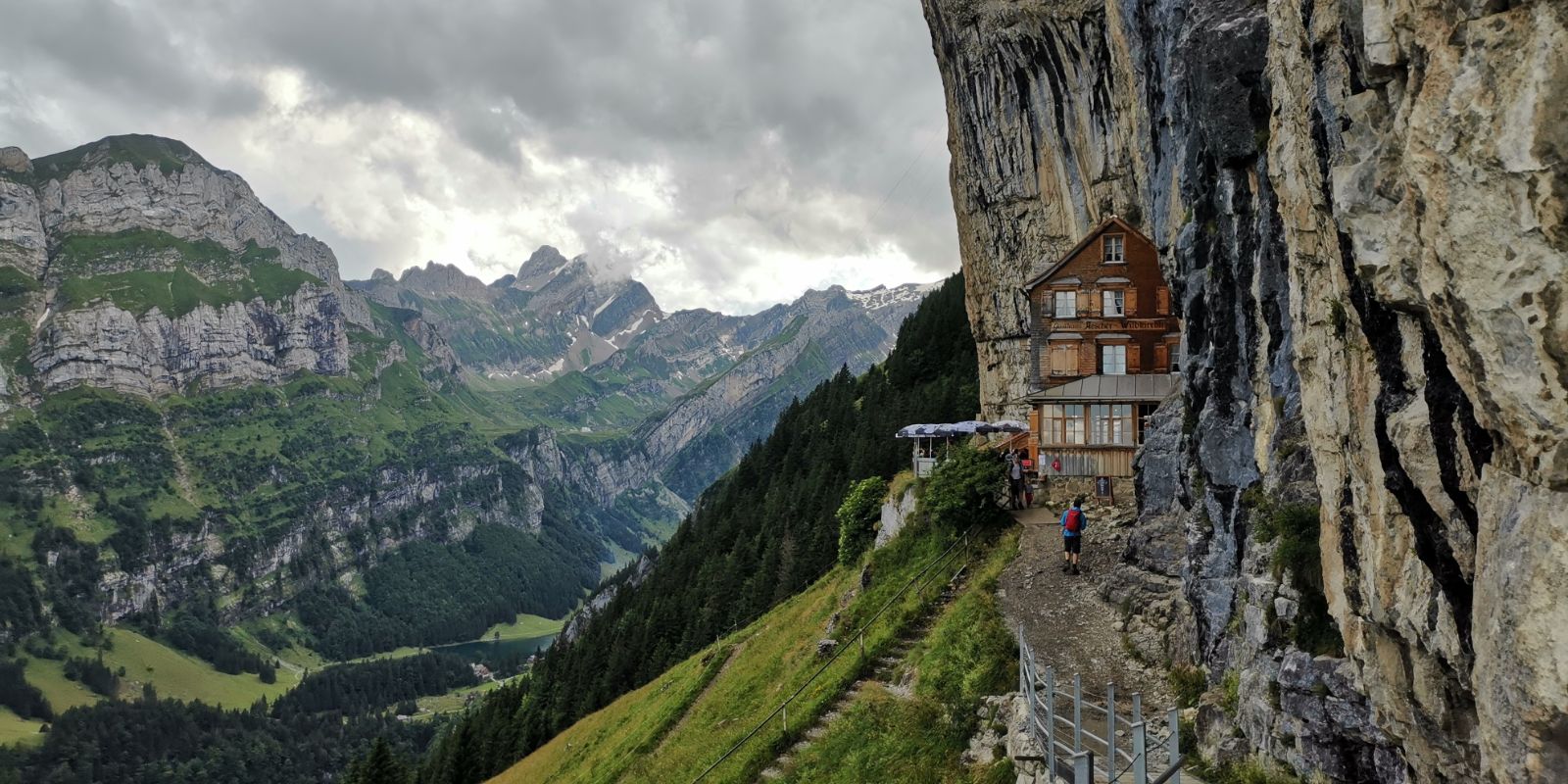 Day 1 – Eastern Switzerland – Outdoor raclette experience in a Swiss picture book world
Begin your Switzerland adventure in one of the most mythical and traditional regions of Switzerland, called Appenzell. Our private first class service will bring you from Zurich or any other place in Switzerland to the wonderful region in Eastern Switzerland.
We stop at the most beautiful village of 2017 where guests can stroll through the streets of this uniquely traditional place. This is the ideal stop to experience wonderful panoramic views over the Alpstein mountain chains.
We continue our tour to the Appenzell cheese factory, a part of Swiss history. Here you can see with your own eyes how Appenzeller cheese, a strictly protected label, is produced. At the cheese shop we will buy delicious Raclette cheese for our lunch. Honestly, it's our favorite in Switzerland and we know Swiss Cheese really good!
We continue the journey and drive on top of a mountain with a short walk and eating our great Raclette cheese outdoor with a spectacular view! This scenic place is a huge insider tip and only known by locals. What a great adventure. In Winter there is even the possibility to sledge down the mountain with a Schneegemel, a Swiss uniqueness.
For the night we will stay in a beautiful wellness hotel near Säntis, the biggest mountain of the Alpstein chain.
Day 2 – Alpstein: The most beautiful place in the world according to National Geographics
Waking up in a dream world feels so good! Even better, when we are heading after the rich breakfast to the most beautiful place on earth according to National Geographics. Your private guide will introduce you the Äscher, a mountain hut built in a gian rock formation. You will receive a hot coffee and everything else what your heart desires.
After enjoying the local cuisine there is the chance for a hike to Seealpsee, one of the most photographed mountain lakes in Switzerland. Are you up for a swim?
Anyway! This day will stay unforgettable forever. Going back to our car we are heading towards Lucerne to end our day in one of Lucerne's luxury hotels with a perfect lake view.
On the way to Lucerne there is the possibility to stop at the Läderach House of Chocolate. This premium chocolate factory offers a creative museum where you can degustate some of the best Swiss chocolates and learn how they are produced. Moreover there is the chance to buy chocolates at factory prices. Or even better: To create your own Swiss chocolate in the Chocolate atelier.
Day 3 – Central Switzerland with Lake Lucerne – Candle light dinner in the Alps
Today we dive in to the historic city of Lucerne to enjoy a wonderful morning walk with your Switzerland guide. The impressive medieval town with its city walls, the old houses and the Chapel Bridge enchants everyone. After the city tour there is nothing better to hop on a first class ride on a traditional steamship at Lake Lucerne. In the meantime, the well-preserved ships are over 100 years old and still shining with all their beauty.
Adding to it a sense of pure culture and history, we are heading to the Rütli, Switzerlands most important place. Here the country was founded in the year of 1291. On the lake drive many opportunities await to be explored up to your wishes.
We highly recommend to visit the mountain of the locals, where we take the cable car up a beautiful mountain and enjoy the fabulous view over lake Lucerne! There is the possibility to do an astonishing 3h hike surrounded by mountain & lake panorama and wild orchids.
And what's better to finish the day with a candle light dinner in one of the officially best mountain restaurants of Switzerland?
Day 4 – The Natural Wonders of the Swiss Alps – True Swiss hidden gems
Seeked out for you the most magical places of the Swiss Alps near Lucerne, you will experience first the place of a lifetime! A thundering waterfall, cows and sheeps grazing the green pastures and an endless idyll making the mountain village in the canton of Uri a place where many would love to spend their whole life.
Here we enjoy a carefully prepared picnic made by local Swiss products and recharge our batteries to the fullest, as the village is an official place of power. Many tourists we brought here said it is the most beautiful place in the world.
Later on we drive up a mountain pass to see the whole valley from above. The guide will tell you about an interesting myth in this region about the canton boarders. Taking a seat on a panoramic terrace of a more than 100 years old mountain restaurant, you are enjoying the dolce vita and this perfect day.
For the evening there is the chance to get endulged by a delicious 3 course menu on a Swiss farm near Lucerne and meet traditional locals. She has mastered the Swiss cuisine by heart and is always ready to implement wishes for the well-being of the guests. Don't miss to discover a Swiss farm on a tour around their heritage.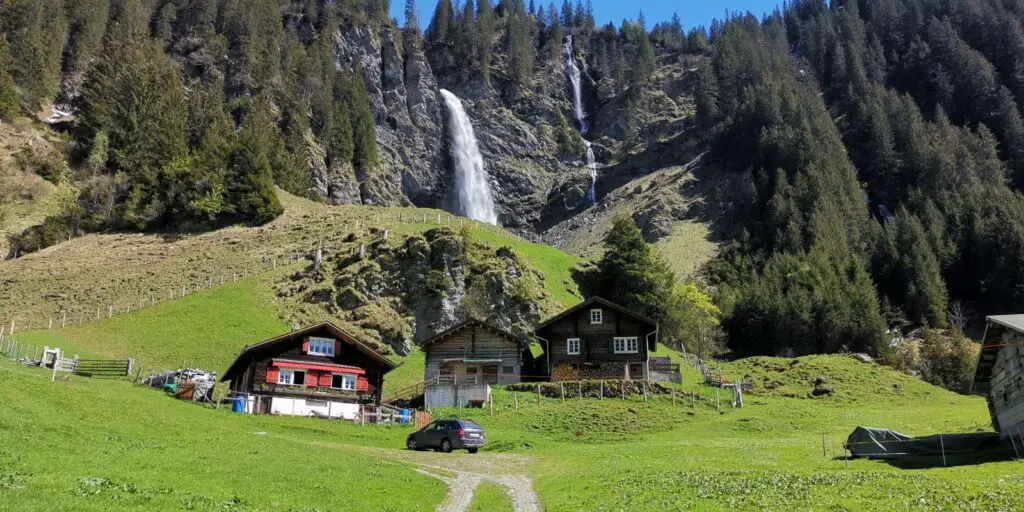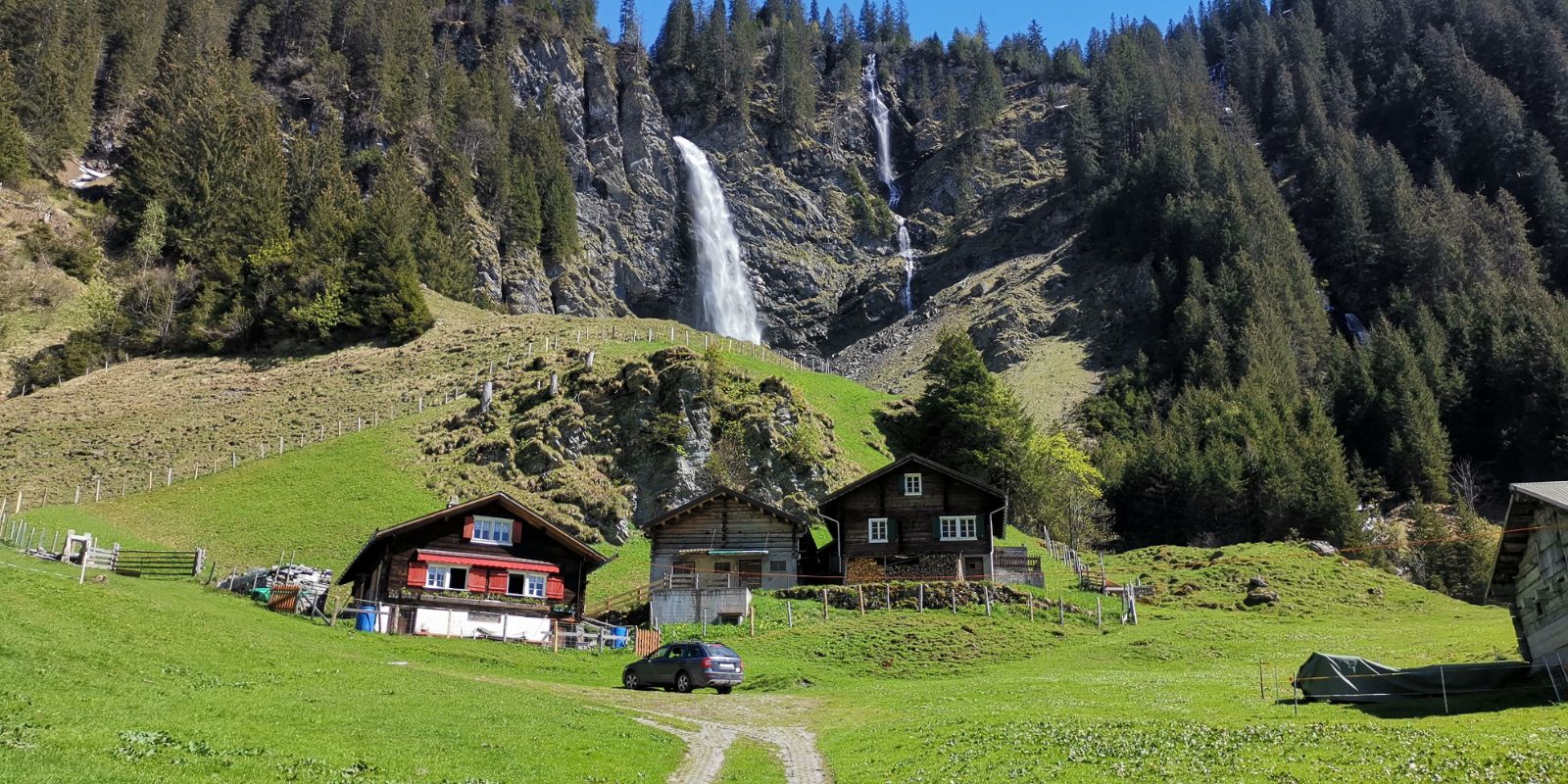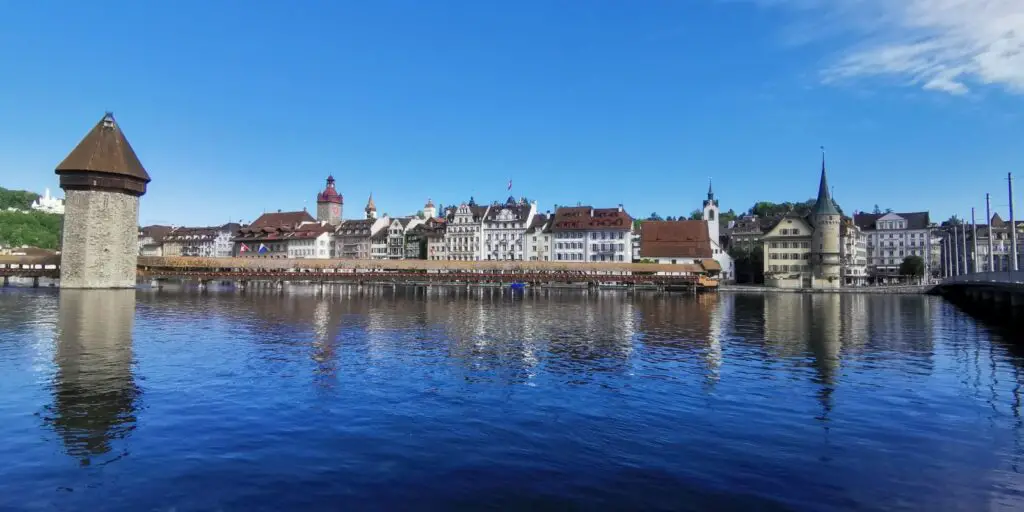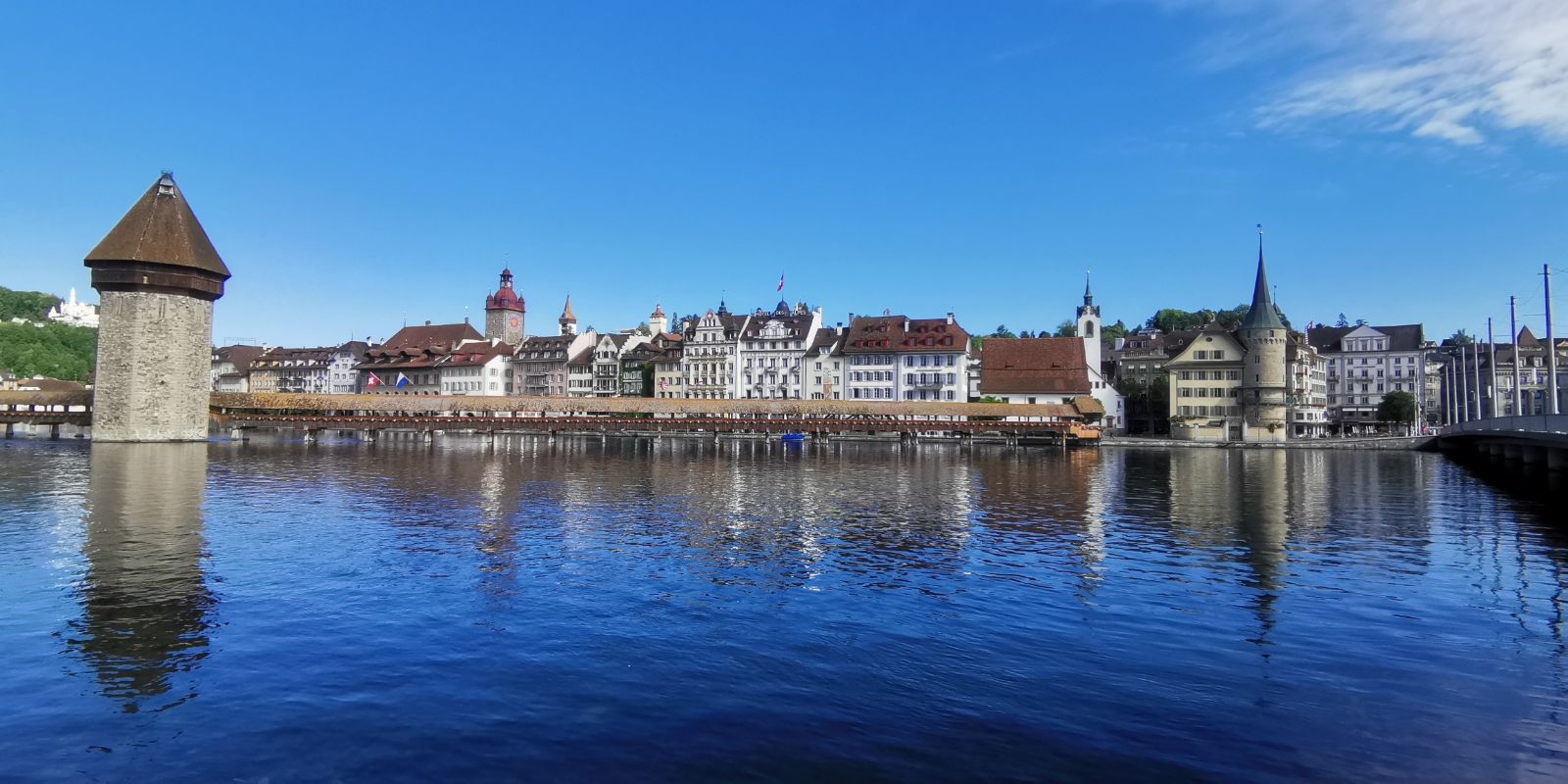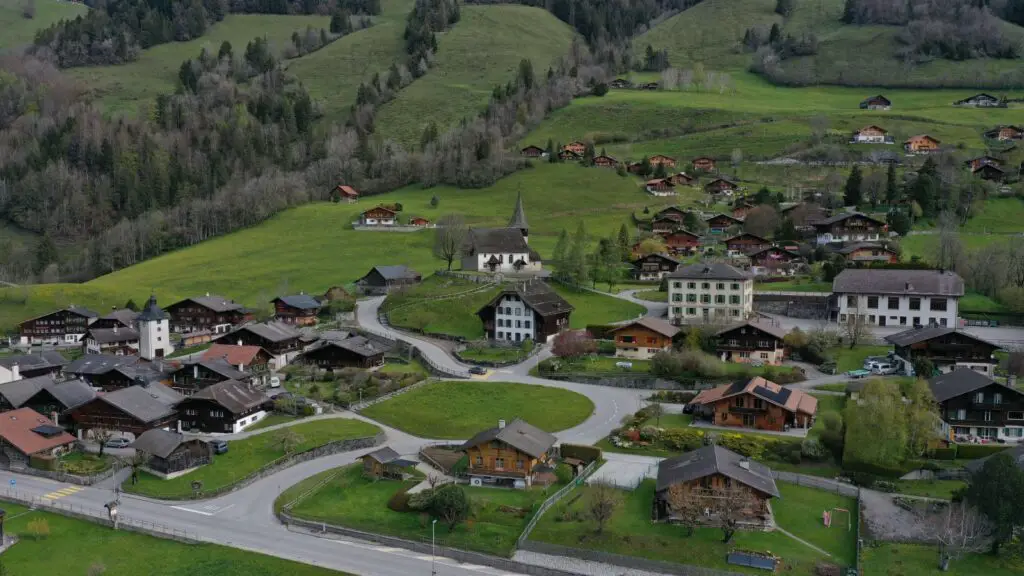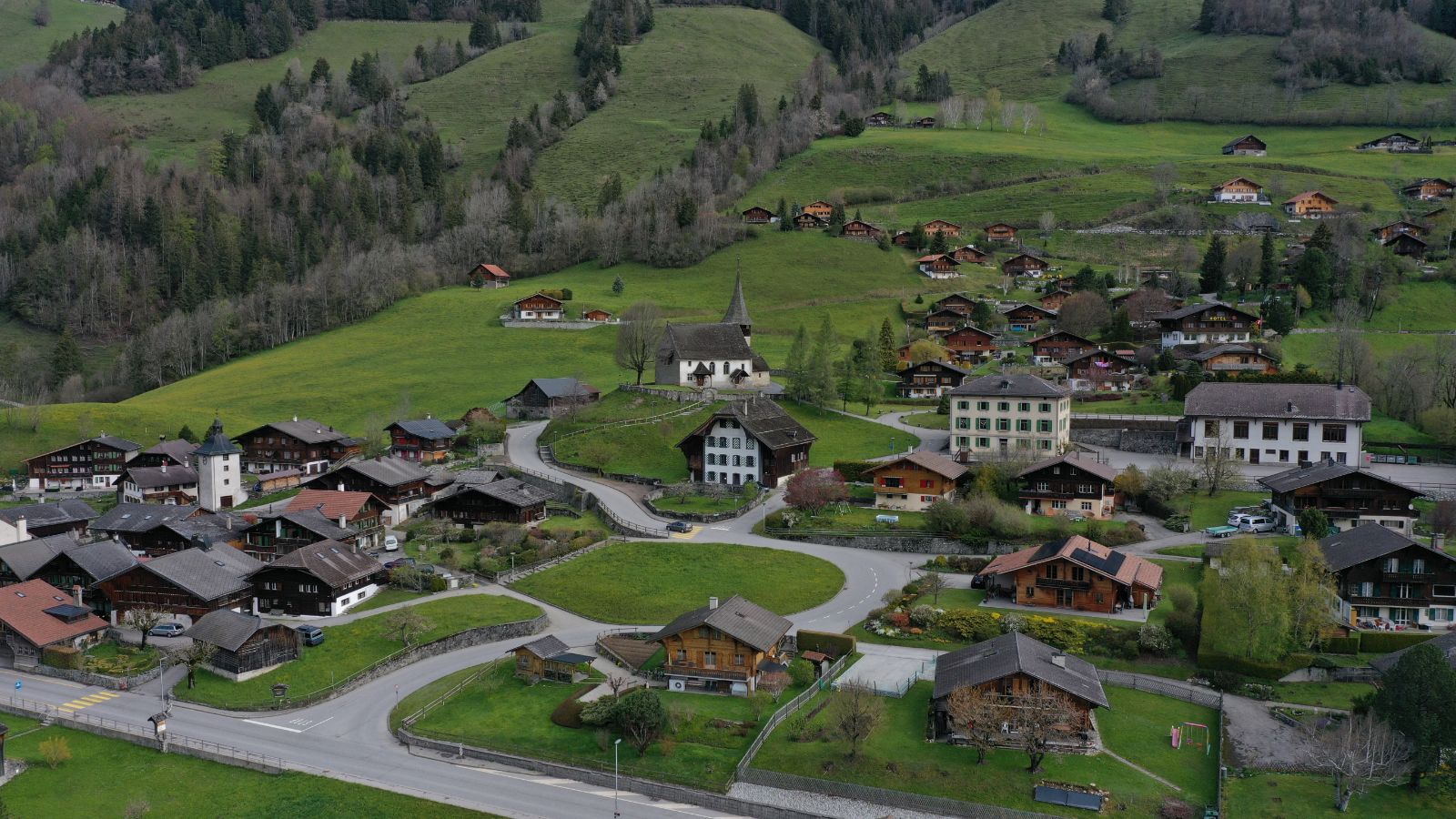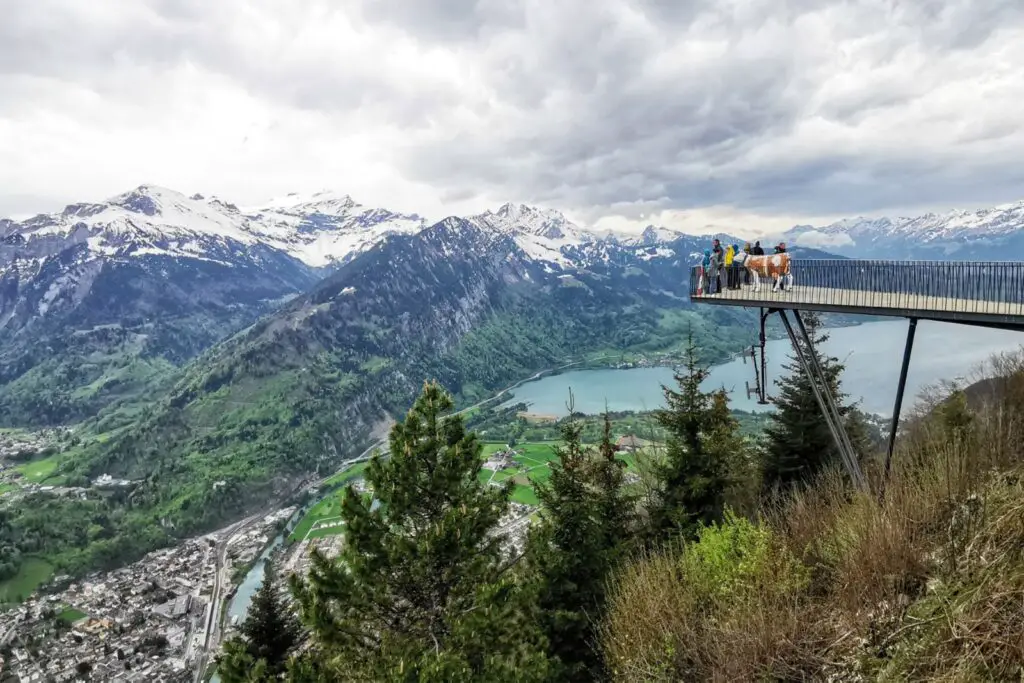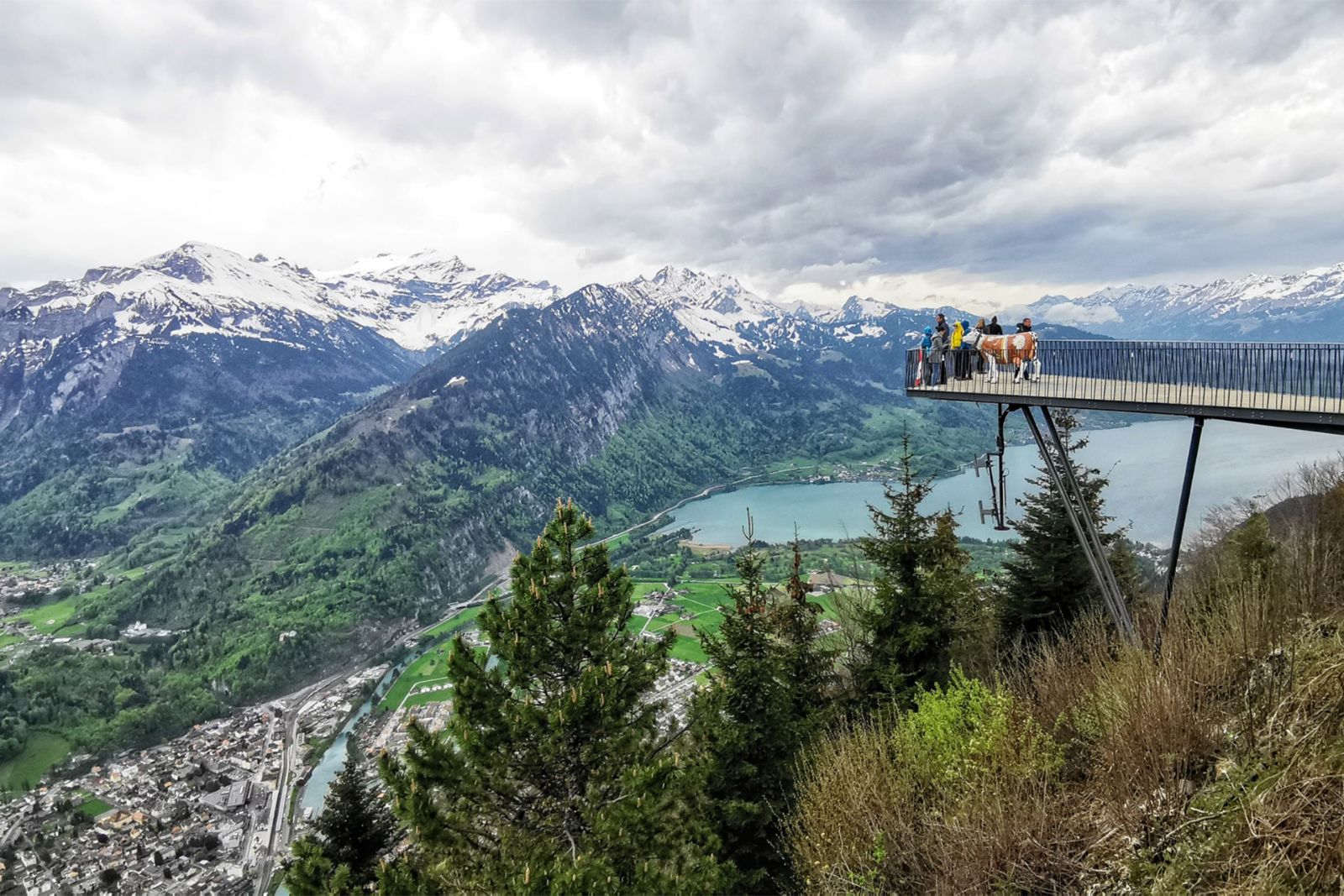 Day 5 –Top of Interlaken Adventure – Best view point over Interlaken & visit of a wild valley
Among the best places which don't have to be missed on a Switzerland itinerary is for sure Interlaken with the Jungfrau region. Heading from Lucerne towards Interlaken you will see and stop at the Lake Lungern, one of Instagrams favorite picture book lakes of Switzerland.
Arrived in interlaken, your private guide takes you with a cable car up to the top of Interlakens local mountain where you will be awarded by a perfect view over the city of Interlaken, lake Thun & lake Brienz as well as the famous Jungfrau Mountain chain with Eiger, Mönch & Jungfrau.
Enduldged by the gourmet restaurant of Harder Kulm we are heading afterwards back to Interlaken, where you have a free afternoon off to do shopping. Of course the whole trip is fully customizable and this part can be accompanied by a tour guide as well. For the night we will stay in Interlaken.
There is also an option to visit the wild & unknown Rosenlaui Valley, our guides favorite hidden gem in the Bernese Alps. The light blue river stream flowing through the lush green meadows and the breathtaking massive Wellhorn mountain make this valley a magical place of energy in Switzerland.
Day 6-8 – Limitless Mountain Adventures in the Jungfrauregion (Grindelwald)
It's time to see the Jungfrau Region in the heart of the Bernese Alps, Switzerlands mountain paradise. That's why we are heading towards Grindelwald. The area is so varied and leaves nothing to be desired. Therefore, only a few of many suggestions are noted here but we have dozens of opportunities for you.
At more than 4000 metres, the Eiger, Mönch and Jungfrau are among the most famous mountains in the world and a classic of our tours. The Jungfrau Railway takes guests directly to the Jungfraujoch, where a glacier and mountain world par excellence can be enjoyed at more than 11000 feet (3400 metres).
Enjoy a panoramic cable car ride to Grindelwald First and a walk to the famous mountain lake Bachalpsee. In the early mornings or in the later afternoons you may discover the reflection in the lake from the snowy mountain peaks. Walking back to First, you are able to enjoy an adventurous ride with a three-wheel downhill-car. Those are these unique moments you will never forget.
Another highly recommended option is the visit of the valley of 72 waterfalls. It is so impressive to see this with your own eyes how the giant waterfalls plunge vertically down the rock for almost 600 metres. Of course we will not miss the chance to take spectacular souvenir photos from this place.
For all experienced hikers the Lauterbrunnen valley around Stechelberg is the perfect starting point for unforgettable hiking adventures. With waterfalls, grazing cows and endless shining glaciers you find many arguments why wild nature is as beautiful as nothing else on this planet.
Last but not least we will visit the charming mountain village of Mürren and do a ride up to the Schilthorn Piz Gloria, where a James Bond Parcour is waiting. From the Schilthorn guests will be able to see more than 2000 mountain peaks of the Alps. On the way back you will enjoy a coffee and something to eat at the local mountain restaurant in Gimmelwald. What's better than enjoying the life here in Switzerland with this view?
At the end of Day 8 we are heading towards Zermatt.
Day 9-11 – Enlighting Moments in Zermatt – Monster Scooter ride besides the Matterhorn
Of course a luxury Switzerland vacation wouldn't be complete without a visit of Zermatt with the famous Matterhorn. It might be one of the most romanticized villages of Switzerland. But Zermatt is known for much more than that: for the luxury & spa hotels, the unlimited hiking paths & the glacier world. Of course, a delicious Swiss Style fondue or raclette shouldn't be missed if you like cheese.
Be prepared to pass 15 stunning lakes and 2 big glaciers with an incredible view towards Matterhorn. It's our insider tip as most people make the overcrowded 5-lake-path. In around 2.5 hours we reach a restaurant, where we sit down and enjoy the magic of Zermatt. Then we give your Switzerland tour a new sense of Experience. Take a so called Monster-Scooter and enjoy freedom on a ride back to the charming mountain village.
In the evening there is enough time to relax in the hotel spa and end the day by a great menu in the restaurant.
There is much more to do in Zermatt:
Do you want to ski? Zermatt is the only mountain resort in Switzerland which offers the whole year skiing. Even Ski stars from Canada and other countries train here during the summer month.
Or how about an easy hike to the Valser village of Zmutt, where you discover traditional wood houses which are over 500 years old. Another nice and easy hike is from Riffelalp back to Zermatt. Indeed, you will enjoy not only the perfect view to the stunning Matterhorn but also see many wild birds in the larch tree forest.
Last but not least your private guide is inviting you to the Gorner Gorge, one of the most beautiful and impressive gorges in the world. You will immediately notice the enormous power of the water as it has created this gorge over thousands of years.
We finish the 11 days Switzerland suggestion with a drive back to Zurich or wherever requested. If your tour takes more than 11 days we highly recommend to see Montreux and Gstaad.
After 3 days of Zermatt we are heading with the luxury bus towards Montreux.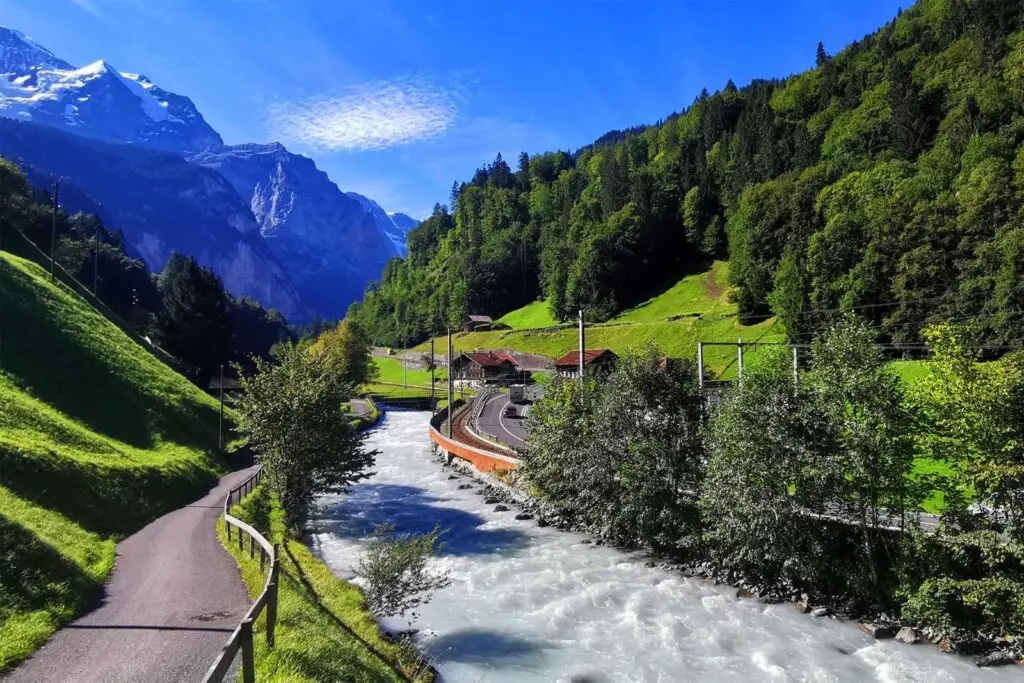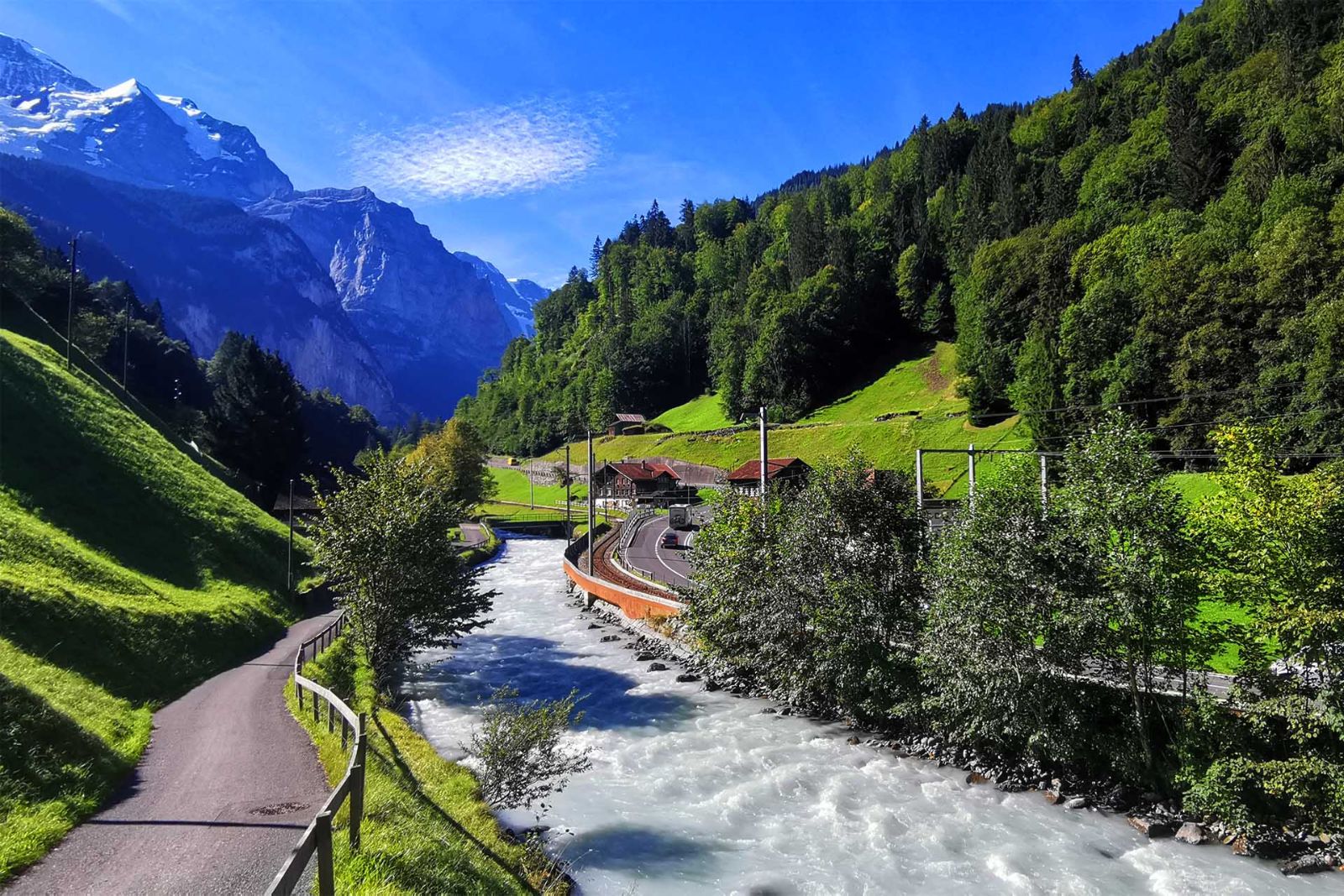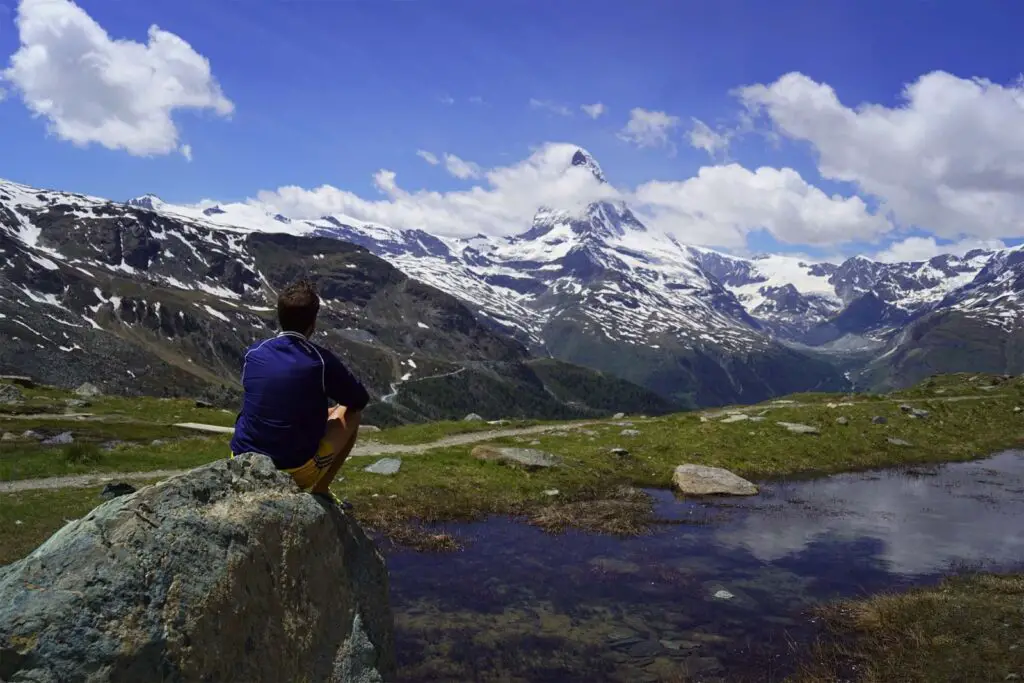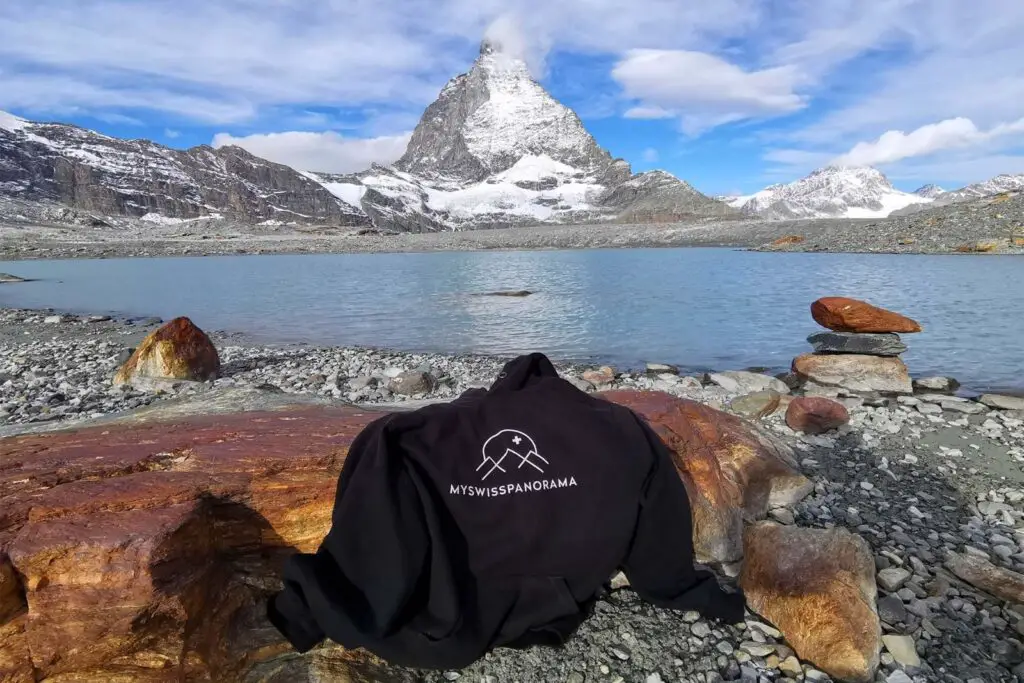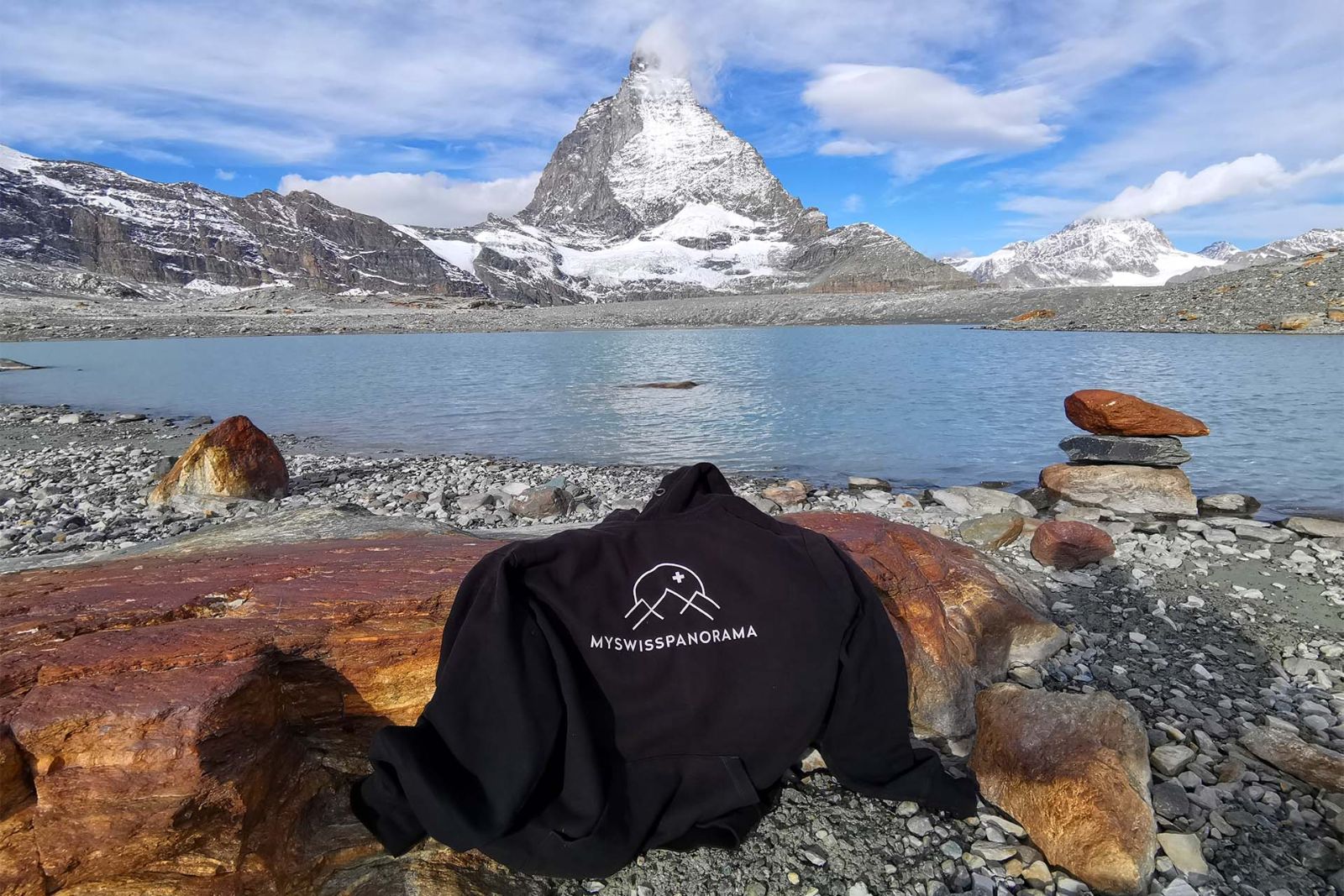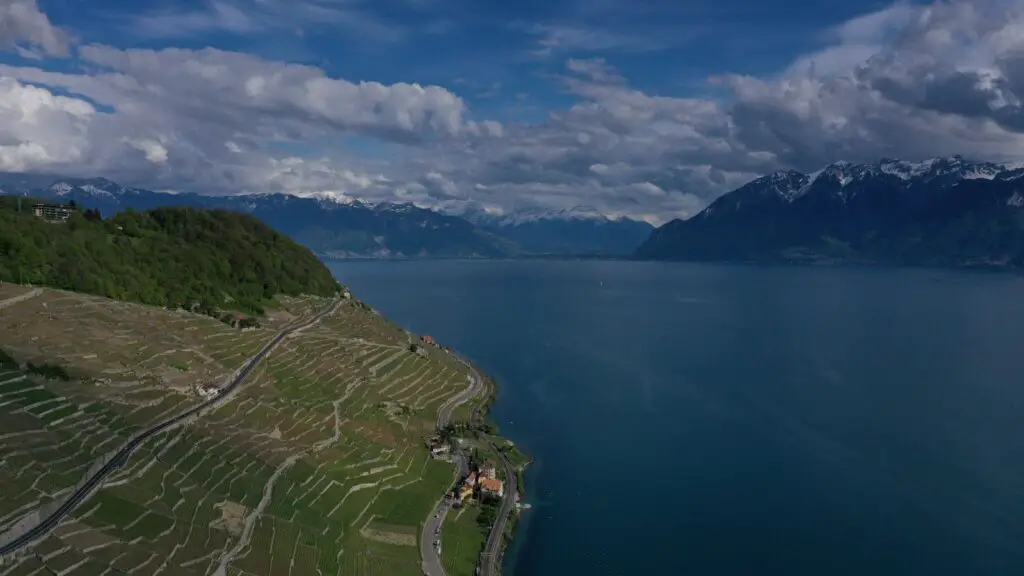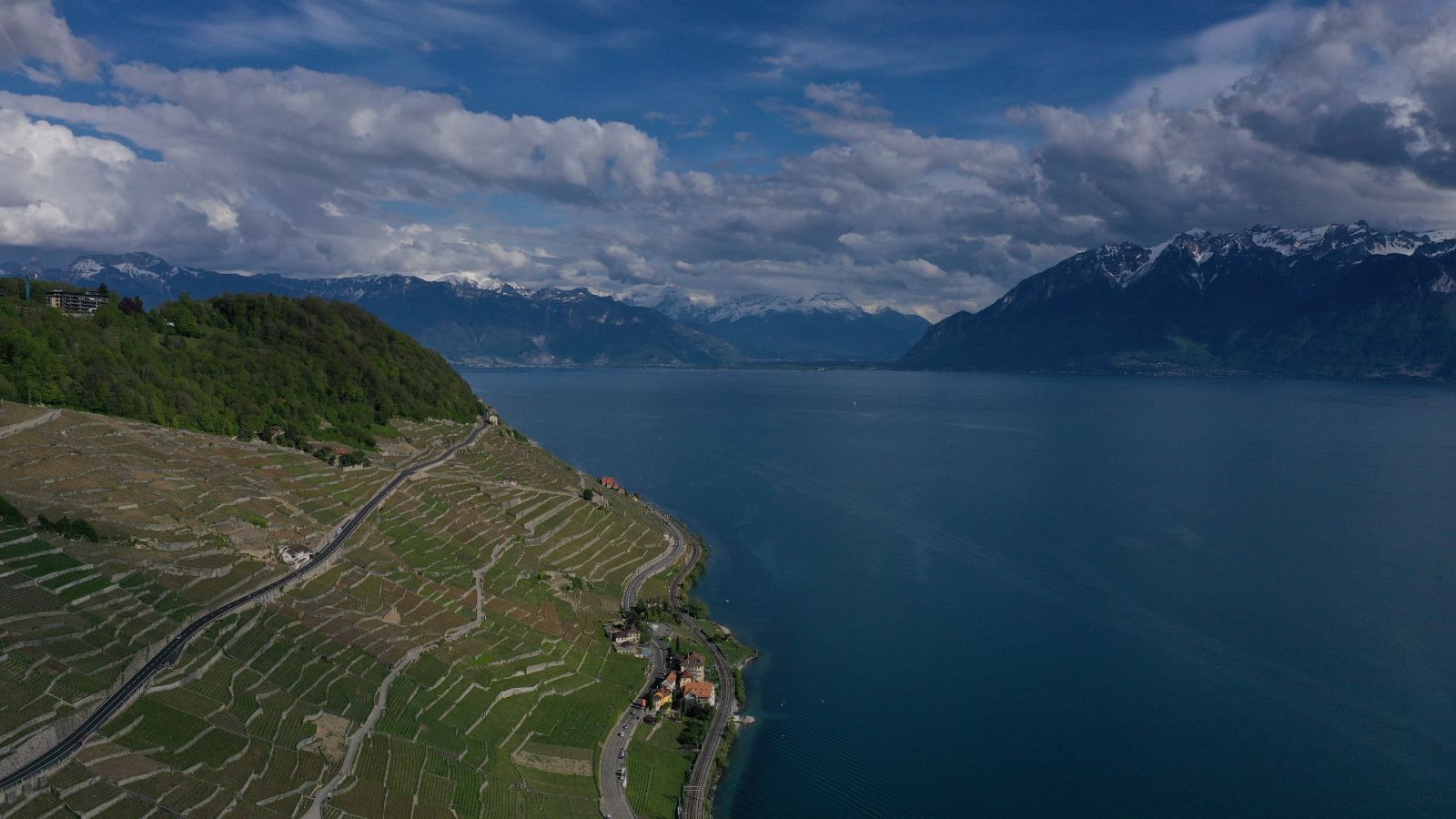 Day 12-13 – The Picturesque Montreux – Wine Degustation at a UNESCO World Heritage Vineyard
Your luxury Switzerland vacation continues with a night in the iconic city of Montreux. There we will visit the UNESCO World Heritage Lavaux, the biggest vineyard of Switzerland above Lake Geneva. Also a wine degustation with delicious local Swiss Wines is possible while enjoying a stunning view over Lake Geneva and the vineyards.
On the next day a cable car takes you with your privated guide in one hour to the top of Montreux called Rochers-des-Nayes where you will enjoy from the mountain such an incredible view over Lake Geneva, Montreux, and the Swiss and French alps. We are sure that even Monet would have painted a picture at this idyllic place.
After a cozy night we are moving forward to our last stop Gstaad.
Day 14-15 – The traditional Gstaad – Hot Ballon Ride or cheese making experience
Gstaad is an alpine village that is known as a Switzerland vacation favorite for many celebrities. Here, luxury knows no boundaries. How about a sunrise balloon ride to enjoy the incredible alpine panorama? Or a visit to the Swiss cheese dairy to make your own cheese?
Also highly ranked on the list of guests is a visit to Glacier 3000. Ready for a glacier hike? A visit to this mountain is almost a must. For the romance-loving, carriage rides are offered in Gstaad, especially in winter through wild snow covered valleys.
Then it's time to end your luxury Switzerland vacation and we drive back to Zurich ot wherever you wish.
Ready to experience more days or other places? Our designers are happy to help you out and create your own customized dream trip in Switzerland.
Your Benefits
– Private tour guided by an environmental and Swiss expert with a lot of background knowledge
– No other people on the tour
– Everything organized: pick-up, private transport, experiences, food & Hotel till drop-off
– Spontaneous up to your wishes due to the private tour
– Visit spectacular and beautiful places, most of them very unknown & experience the different cultures in Switzerland
– Only great hotels (4* or 5*) or according to your wishes
– Unforgettable moments

Do you like this Switzerland itinerary?
Contact us to request a tour
Call/Whatsapp/Wechat                                                 Mail us
+41 77 533 84 96                                                              info@switzerlandbylocals.com